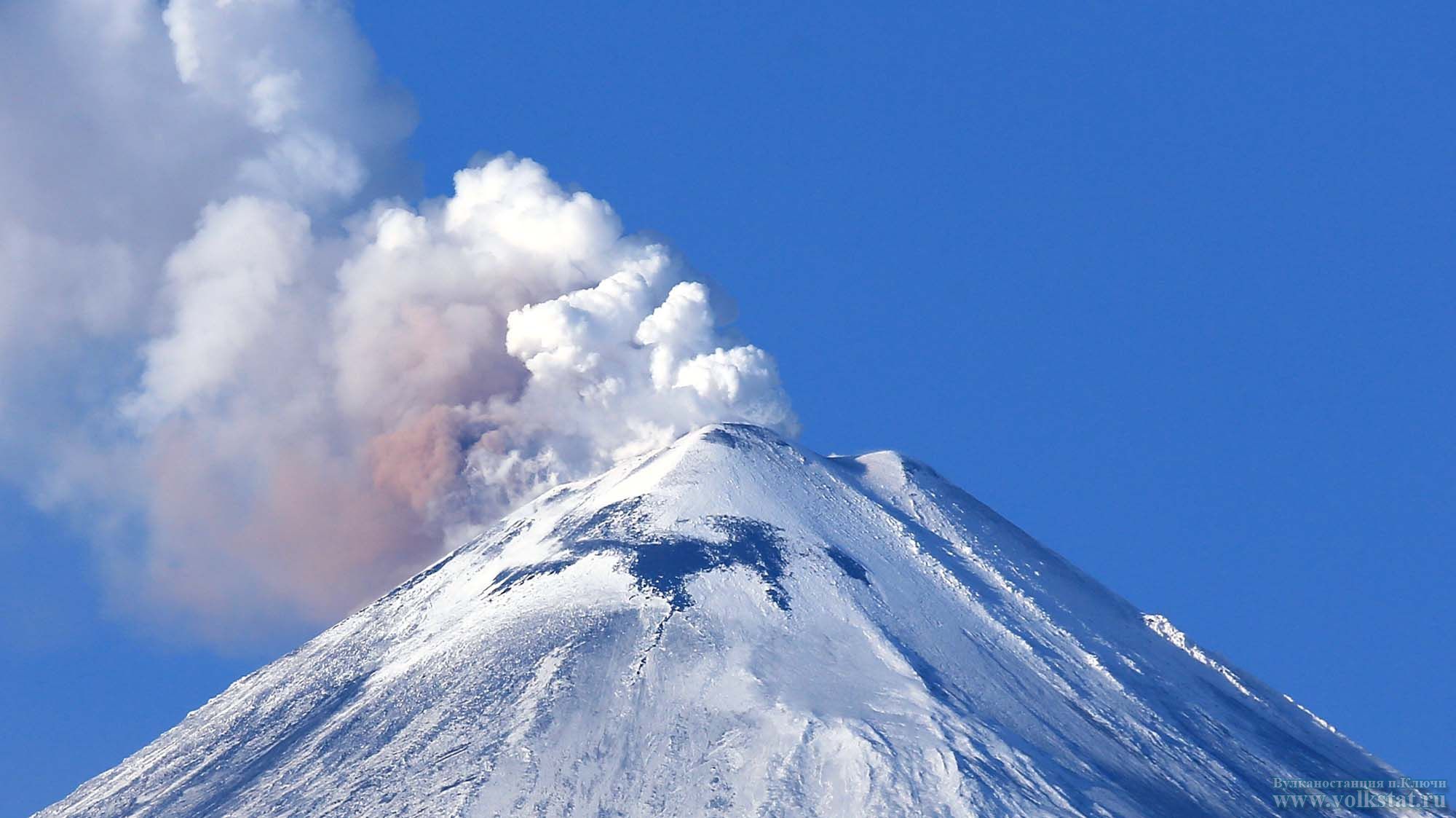 April 26 , 2016. EN. Kilauea , Klyuchevskoy , San Miguel ( Chaparrastique ) , Bulusan .
April 26 , 2016.
Kilauea , Hawai :
19°25'16 » N 155°17'13 » W,
Summit Elevation 4091 ft (1247 m)
Current Volcano Alert Level: WATCH
Current Aviation Color Code: ORANGE
Activity Summary:
Kilauea continues to erupt at both the summit, where there is a circulating lava lake, and from its East Rift Zone, where surface lava flows are active northeast of the Pu'u 'O'o vent. The East Rift Zone lava flow currently poses no threat to nearby communities. Summit tiltmeters began recording deflationary tilt after midnight; earthquake rates and seismic tremor have not changed significantly in the past day.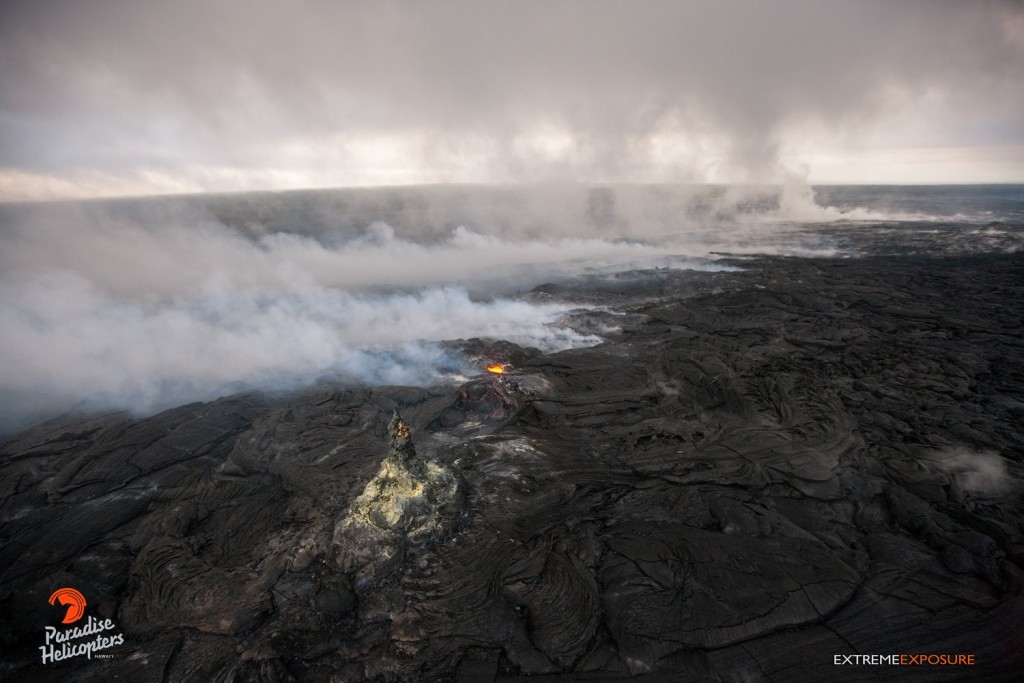 The hornito still stands, as gases rise from the main tube feeding the flows to the northeast of Pu'u 'O'o. Low overhanding clouds and a little bit of rain accentuated the amount of steam in the area

Summit Observations:
Summit tiltmeters began to record deflationary tilt this morning around 2:30 am. The summit lava lake level when measured Friday morning was 39 m (128 ft) below the current Halema'uma'u crater floor. Based on web camera imagery, the lake level appeared to have risen a few meters yesterday before the tilt turnaround. The level has decreased since that time and is similar to that of yesterday morning. Seismic activity has not changed significantly during the past day. Fluctuations in summit tremor amplitudes are related to spattering along the edges of the lava lake. The average sulfur dioxide emission rates during the past week ranged between 1,200 and 4,300 metric tons/day.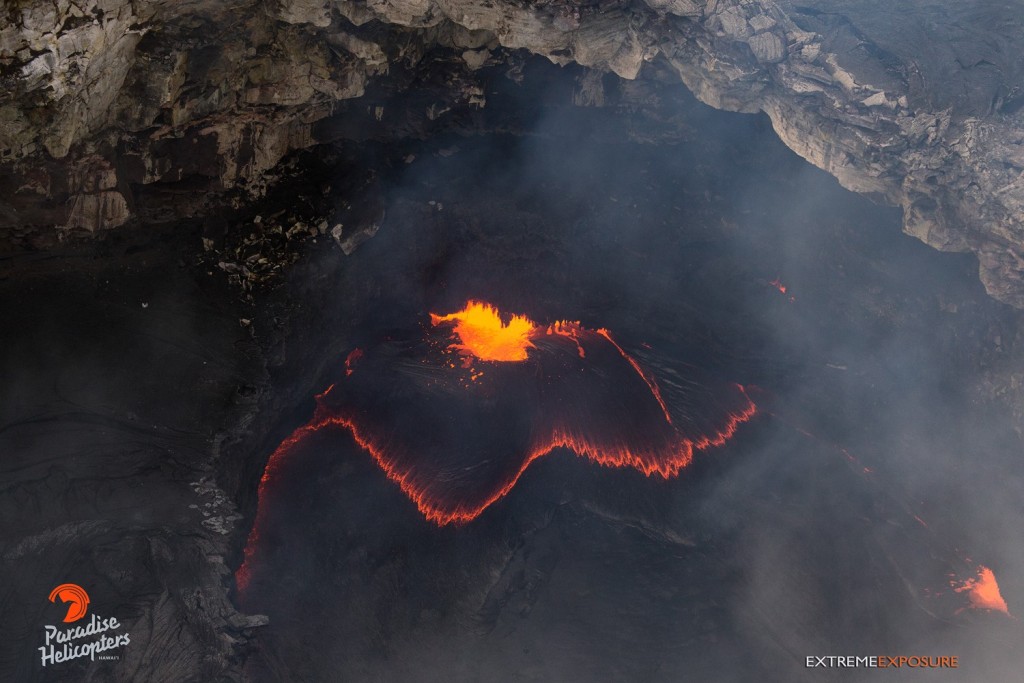 Splashes of active Pu'u O'o lava pond
Pu'u 'O'o Observations:
There were no observable changes at Pu'u 'O'o during the past day. Outgassing continues from the spatter cones on the crater floor. A tiltmeter on the north flank of Pu'u 'O'o has recorded steady inflationary tilt for the past several days. The sulfur dioxide emission rate from all East Rift Zone vents was about 300 metric tons/day when last measured on April 20.

This image gives a great perspective of Pu'u 'O'o crater, as it's not always possible to see everything within, let alone fly over it. In the lower left of the frame sits the collapse pit and lava pond in the southwest quadrant, surrounded by the elevated floor of the crater. Above it is the sunken northern half where recent flows have spilled out onto the floor. And, visible far in the upper left are the rising plumes of smoke from flows entering the Wao Kele o Puna Forest Reserve 2-3 miles away. Numerous fumaroles around the crater discharge toxic gases, and the whitish to brownish areas are surface mineral deposits.
The lava pond was actively spattering during the minute we were able to hover over it.

June 27th Lava Flow Observations:
During periods of clear weather, webcam images continue to show small breakouts scattered northeast of Pu'u 'O'o, where they have been occurring for the past several months. This pattern is consistent with field observations on April 12 when the most distant breakouts were about 5.7 km (3.5 mi) northeast of Pu'u 'O'o .

Source : HVO
Photos : Bruce Omori ( Extreme Exposture Fine Art Gallery).
Klyuchevskoy , Kamchatka :
At night, through clouds in the crater there is a constant glow and emissions of small bombs at a height of 100 m above the crater rim. Lava flows on the volcano slopes were observed.
April 23 began on Klyuchevskoy an increase in activity of the volcano. There were several strong earthquakes and volcanic ash plumes (determined by satellite images).
The night of April 25, there was a small lava flow 500 m long on the southeast slope of Klyuchevskoy (There is a video camera KB GS RAS). Emissions seemed to contain ashes.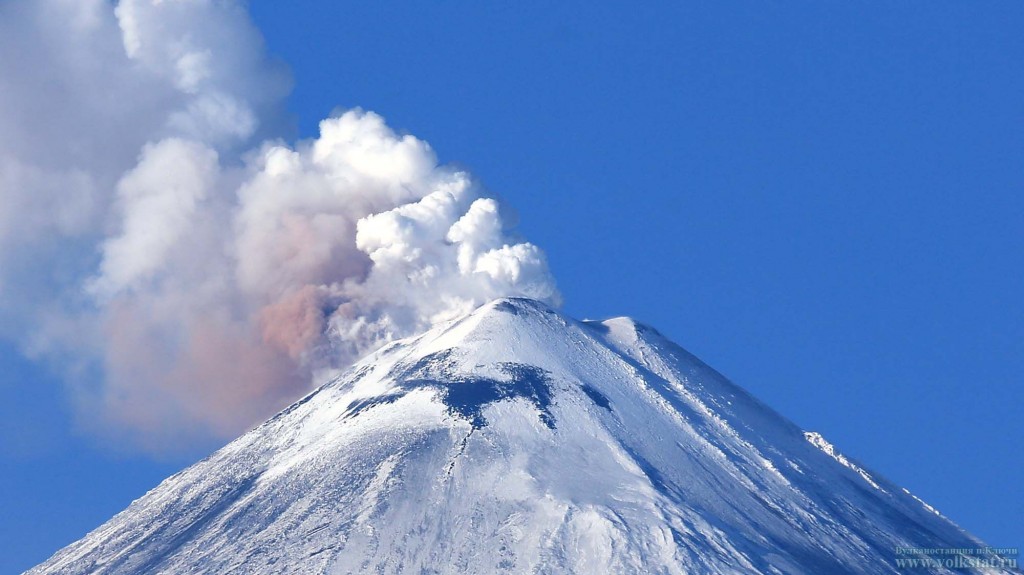 Explosive volcanic eruption of Strombolian type continues. Satellite data by KVERT showed an intensive thermal anomaly over the volcano all week. Strong explosions sent ash up to 8-9 km a.s.l. near 13:40 UTC on 23 April, and ash cloud continues to drift to the south-west of the volcano. At 02:28 UTC on April 24, the leading edge of the ash cloud is an estimated 453 km south-west of the volcano.
Explosive eruption of the volcano continues. Ash explosions up to 19,700-26,240 ft (6-8 km) a.s.l. could occur at any time. Ongoing activity could affect international and low-flying aircraft.
Source : Kvert , Volkstat ru.
Photo : Yu.Demyanchuk
San Miguel  ( Chaparrastique ) , El Salvador :
Around 18:00 in the afternoon of April 7, the seismic energy values showed a significant drop which remained at an average of 48 RSAM units these days. In the last 24 hours the seismic vibrations of the Chaparrastique volcano fluctuated between 31 and 38 units RSAM / hour on average, with an average of 34 units, the maximum threshold of normal behavior is 150 RSAM units on average (Figure 1).
Figure 1. Seismic vibration behavior of the volcano from January 2016 to date.
The weather images captured by the webcam installed on the hill El Pacayal show cloud cover that prevents to observe the crater.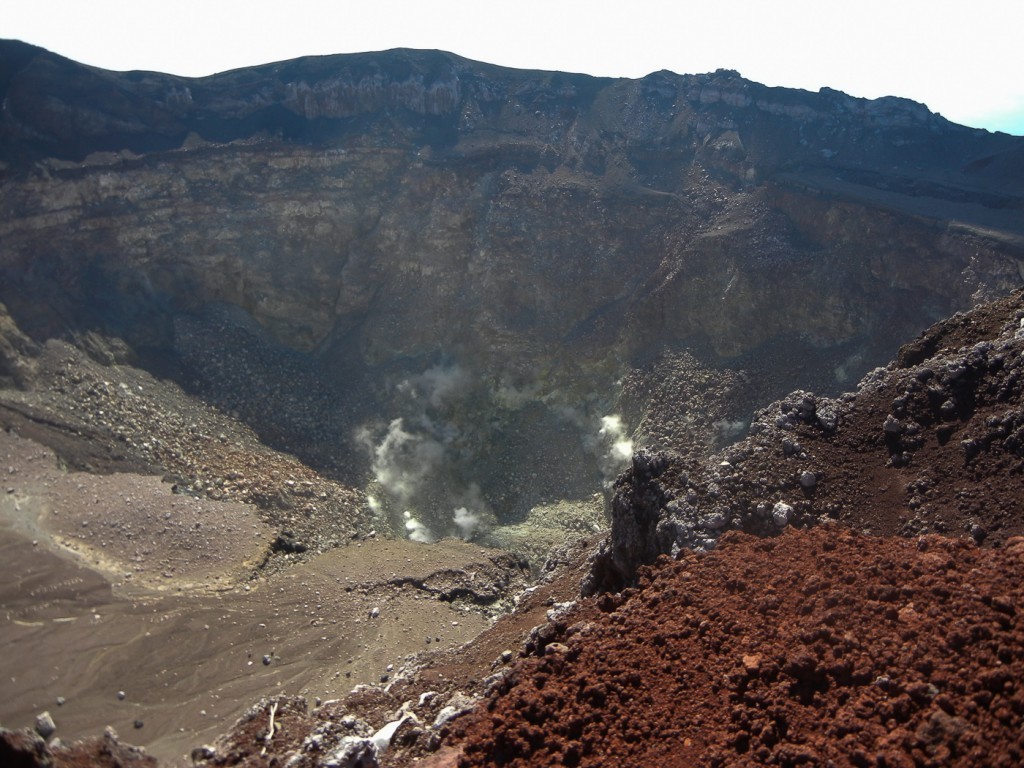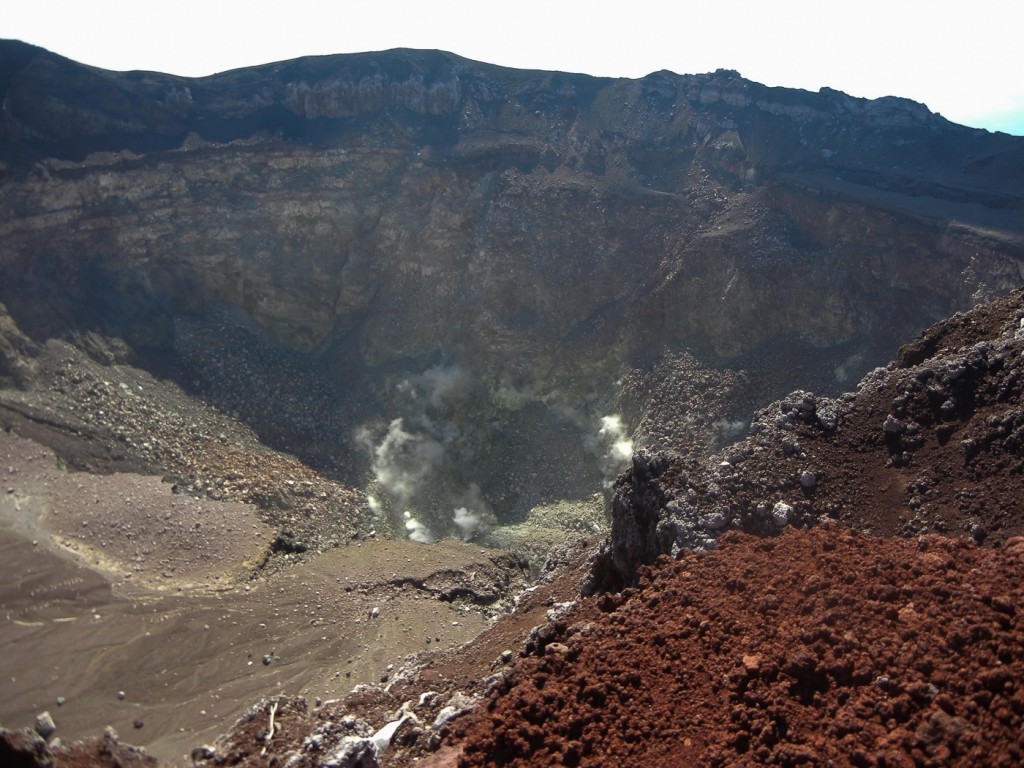 Data show that the internal system of volcano is during the rebound phase. However, the behavior of volcanic activity that showed the Chaparrastique indicates that these relaxation periods are usually followed by drastic changes that sometimes ended up by weak ash emissions or periods of strong degassing, this being the behavior typical of an active volcano.
MARN continues to monitor, maintain close communication with the General Directorate of Civil Protection and local observers.
Source : Marn.
Photo : Marn
Bulusan , Philippines :
Bulusan Volcano's seismic monitoring network recorded twenty two (22) volcanic earthquakes during the past 24 hours. Steaming activity could not be observed due to thick clouds covering the summit. Precise leveling survey results from February 23-28, 2016 indicated slight deflationary changes of the volcano's edifice relative to December 2015, consistent with ground deformation measurements from continuous GPS data since February 2016.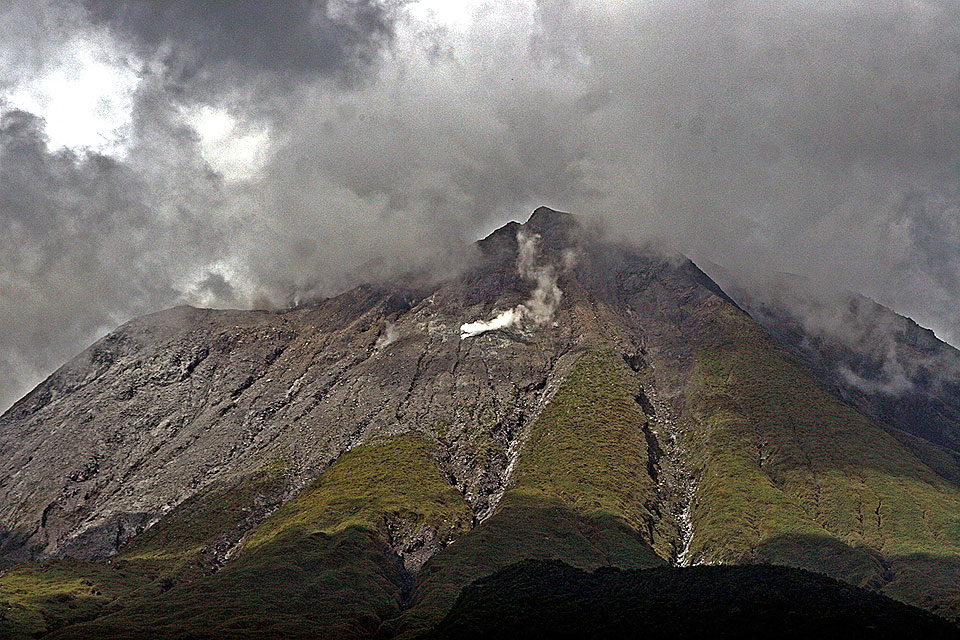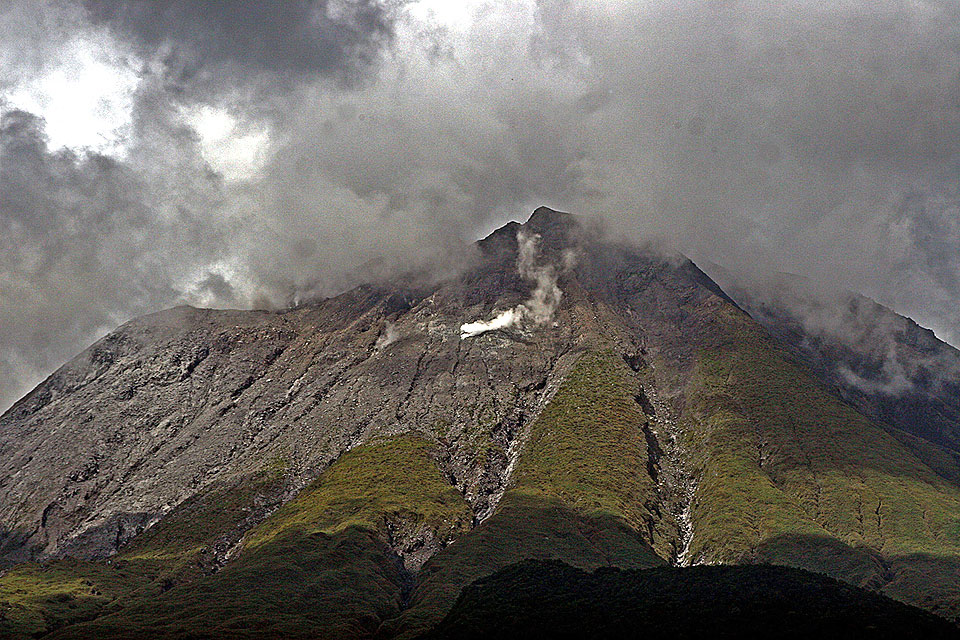 Alert Level 1 (abnormal) remains in effect over Bulusan Volcano. This indicates that hydrothermal processes are underway beneath the volcano that may lead to steam-driven eruptions. The local government units and the public are reminded that entry into the 4-kilometer radius Permanent Danger Zone (PDZ) is strictly prohibited due to the possibility of sudden and hazardous steam-driven or phreatic eruptions.
Source : Phivolcs