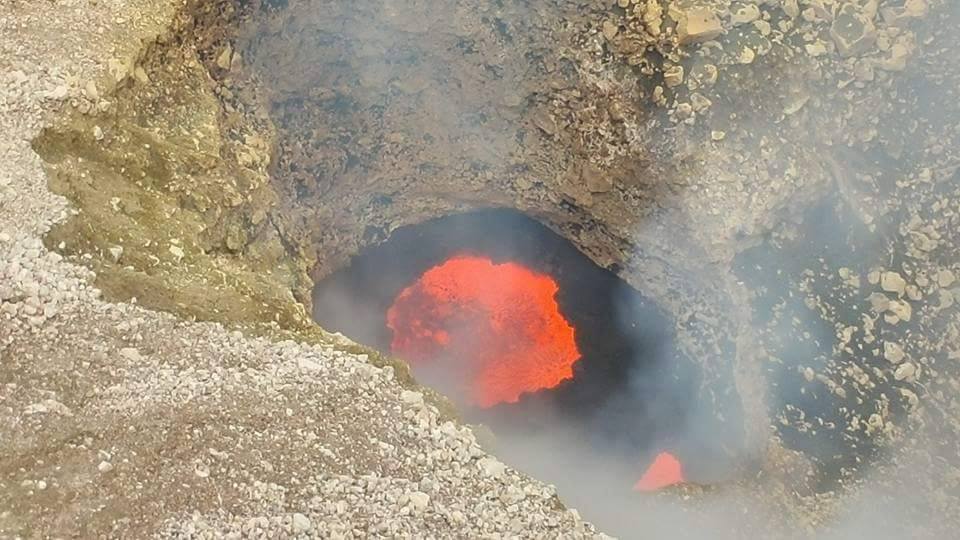 February 25 , 2016. EN. Momotombo / Masaya / Telica / San Cristobal , Kirishima , Reventador .
February 25 , 2016.
Momotombo / Masaya / Telica / San Cristobal , Nicaragua :
News releases from Ineter:

22/23 Fevrier.

Momotombo volcano.
From Friday  12:00 until 12:00 today the Momotombo volcano recorded 04 explosions that emitted gases, ash and incandescent material.
The height of these explosions was recorded between 1700-2300 meters on the edge of volcanic crater, being dispersed by the wind to the southwest.
Since the beginning of the eruptive activity of the volcano on December 1 it was recorded a total of 42 explosions.
The micro-seismic activity of the volcano is still high, showing a seismic amplitude in real time (RSAM) between 50 and 280 units.
In the last 24 hours, the volcanic gas emissions remained low
On February 23, accompanied by a micro-seismicity relatively low to moderate , seismic amplitude in real time (RSAM) was noted between 40 and 220 units.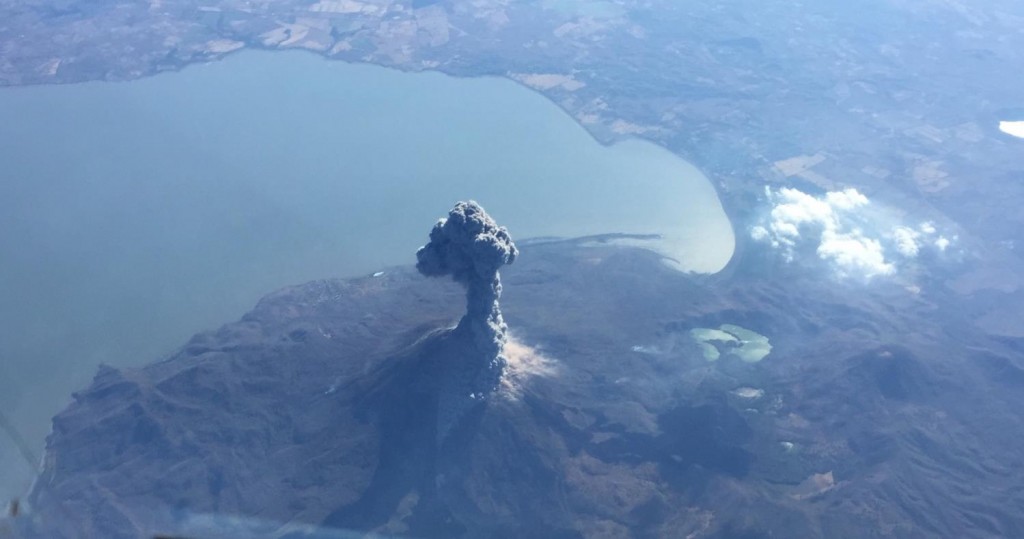 Volcan Masaya.
At 17:41 yesterday, 01 earthquake measuring 1.4 degrees on the Richter scale was recorded in the south-western part of the caldera of the Masaya volcano.
This volcano maintains high volcanic tremor with very high seismic amplitude in real time (RSAM) between 44 and 1,300 units.
Around 10:50 this morning, the volcanic tremor has increased, with very high RSAM values recorded between 1300 and 1900 units.
The specialists of the INETER explain that this increase in volcanic tremor may be due to an increased flow of magma near the surface. It is possible to record new gas explosions, very similar to those that have been registered in this day.The movement of magma in the lava lake is maintained, and the possibility of emergence of new explosions in the crater Santiago.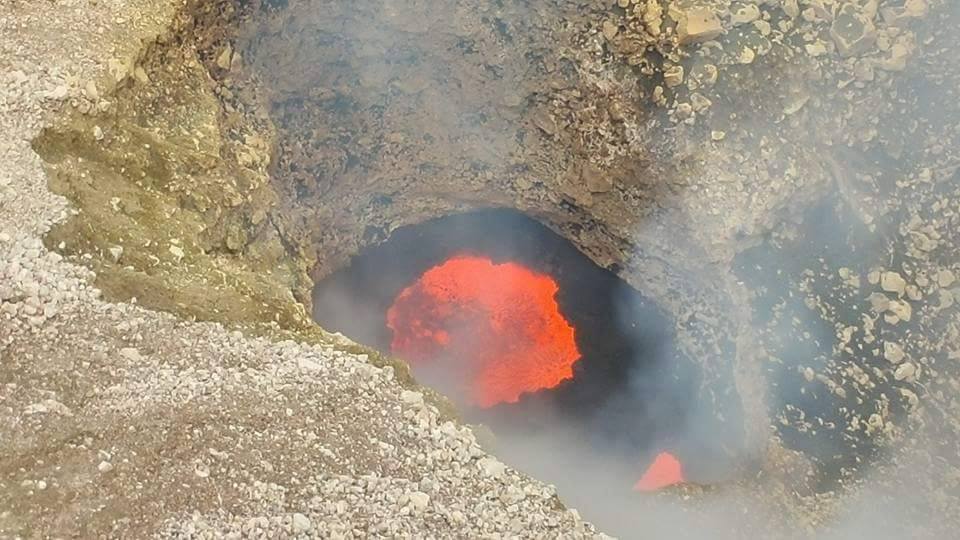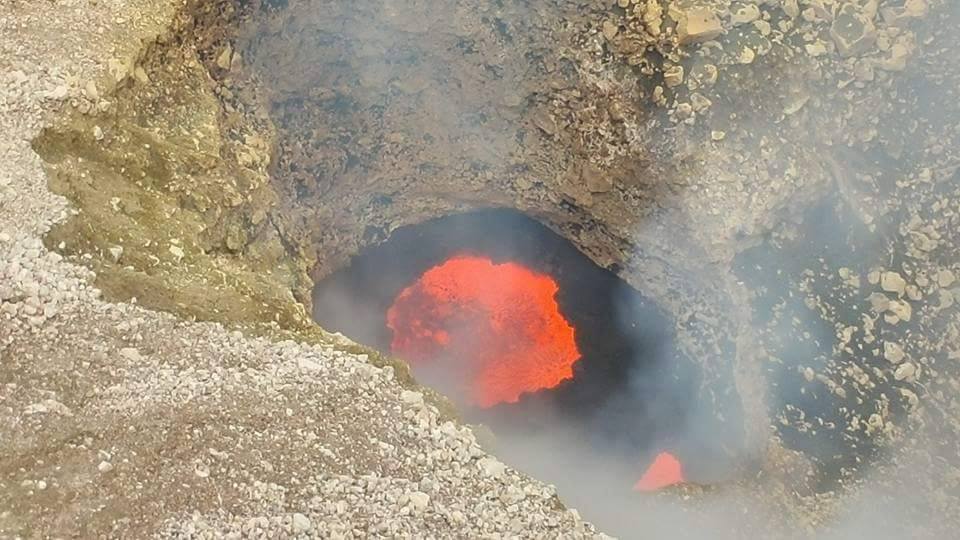 Telica volcano.
The Telica continues to show a high micro-seismicity and a glow in the mouth into the crater is still visible.
There is a possibility that new explosions occur at any time, which could expel fragments of hot rocks.
San Cristobal volcano (which does not appear on news releases of INETER here an article from La Prensa)
At about 8:48 on the San Cristobal volcano, located in the department of Chinandega, was recorded explosion.
The Nicaraguan Institute of Territorial Studies (INETER) maintains Nicaraguan volcanoes monitored, given the increased activity of Momotombo, Masaya and Telica.
The images of INETER on February 24th, shows the crater of the San Cristobal volcano began to eject a plume at 8:48, the intensity increased to 8:57 am.
On 23 February, the Momotombo volcano, the most active in recent days, recorded his last explosion.
Article from « La Prensa »
In the last 24 hours, the Momotombo volcano has recorded seven explosions that produces gases, ash and incandescent material.
This February 24, the Colossus has recorded three explosions, one at 8:35, another at 9:33 and the latest at 12:45 noon.
Rosario Murillo, coordinator of the Communication and Citizenship Council, said that the explosion of 23 February was issued a column which had risen at an altitude of 2,700 meters. Since the beginning of this volcanic activity until February 24, the volcano recorded 53 explosions.
Meanwhile, the Masaya volcano has now three vents on the floor of the crater Santiago and a lava lake. In addition, a new mouth is formed in the southern part of the crater and volcanic tremors continue.
On the formation of a new mouth in the crater Santiago, geologist Eduardo Mayorga explained that before there were two mouths on intercraterique floor, where the great magma flows of lava lake circulated and one hole or we noted a glow. I guess the crateric floor collapsed and a third orifice was formed.  »
The Telica volcano is monitored and maintained a high state of micro seismicity.
This morning, the San Cristobal volcano also recorded an explosion.
Similarly, Murillo said that the authorities of the Nicaraguan Institute of Territorial Studies of INETER update the risk map and evacuations in residential areas near these volcanoes.
During the last 15-20 years, there have been large earthquake swarms running from Cerro Negro through Momotombo and Momotombito in Lake Managua via Apoyeque/Chiltepe and the Nejapa Volcanic field inside Managua to Masaya. While it is a major fault line, it is perhaps significant that currently, the three end volcanoes; Negro, Momotombo and Masaya are active.

Sources : Ineter , La Prensa  Henrik Loven.
 Photos : Red de comunicadores , Panoramio .
Kirishima, Japan :
Mt. Kirishima ready to erupt.
24 FEBRUARY 2016. Scientists in Japan say another volcano is showing signs of being ready to erupt. Mt. Kirishima on Japan's western Kyushu Island last erupted in 2011. Authorities say 158 tremors registered Tuesday at the Shinmoe Peak.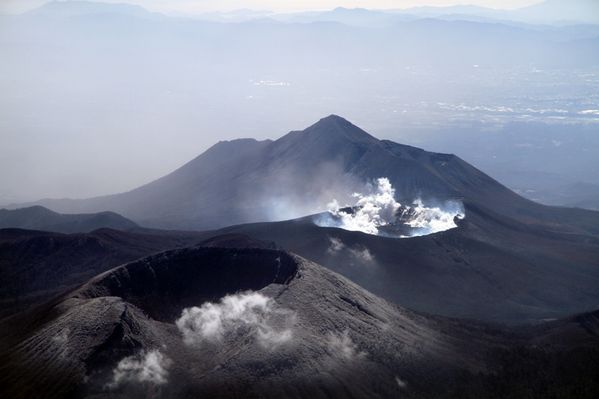 Experts from Japan's meteorological agency surveyed the peak's surface temperature and other data Wednesday, but detected no abnormalities. Still, they said a small eruption is possible and kept the warning level at 2. That means hikers must act with caution when approaching within half-a-mile of the caldera.
Kirishimayama is a large group of more than 20 Quaternary volcanoes located north of Kagoshima Bay. The late-Pleistocene to Holocene dominantly andesitic group consists of stratovolcanoes, pyroclastic cones, maars, and underlying shield volcanoes located over an area of 20 x 30 km. The larger stratovolcanoes are scattered throughout the field, with the centrally located, 1700-m-high Karakunidake being the highest. Onamiike and Miike, the two largest maars, are located SW of Karakunidake and at its far eastern end, respectively. Holocene eruptions have been concentrated along an E-W line of vents from Miike to Ohachi, and at Shinmoedake to the NE. Frequent small-to-moderate explosive eruptions have been recorded since the 8th century.

Source :  WWLP, GVP.

Photos : S. Nakano 08.03.2011 / Geological survey of Japan
Reventador , Ecuador :
0.077°S, 77.656°W
Elevation 3562 m
During 17-23 February IG reported a high level of seismic activity including explosions, volcano-tectonic events, long-period earthquakes, harmonic and spasmodic tremor, and signals indicating emissions at Reventador .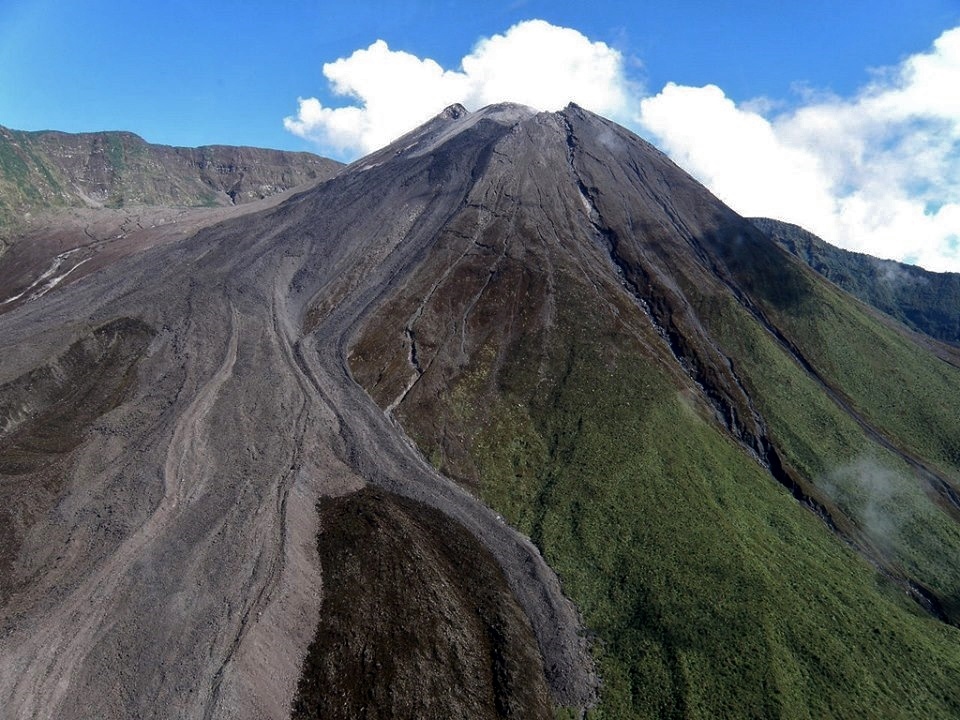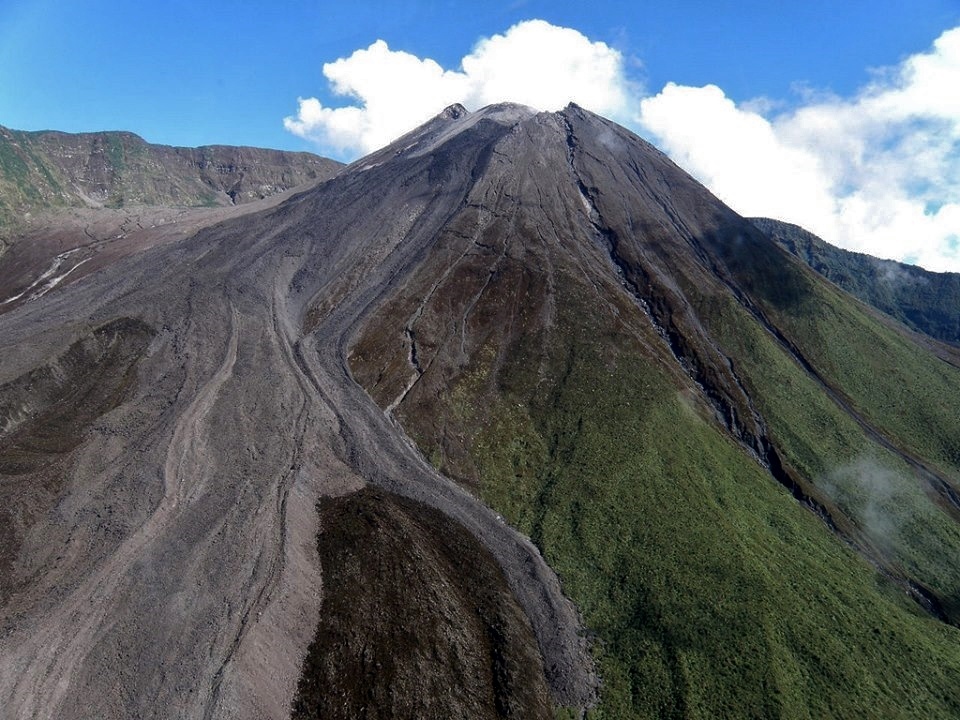 Cloud cover often prevented visual observations. On 18 February a gas-and-ash plume rose 500 m above the crater and drifted NW.

Source: Institut de géophysique–Escuela Politécnica Nacional (IG)