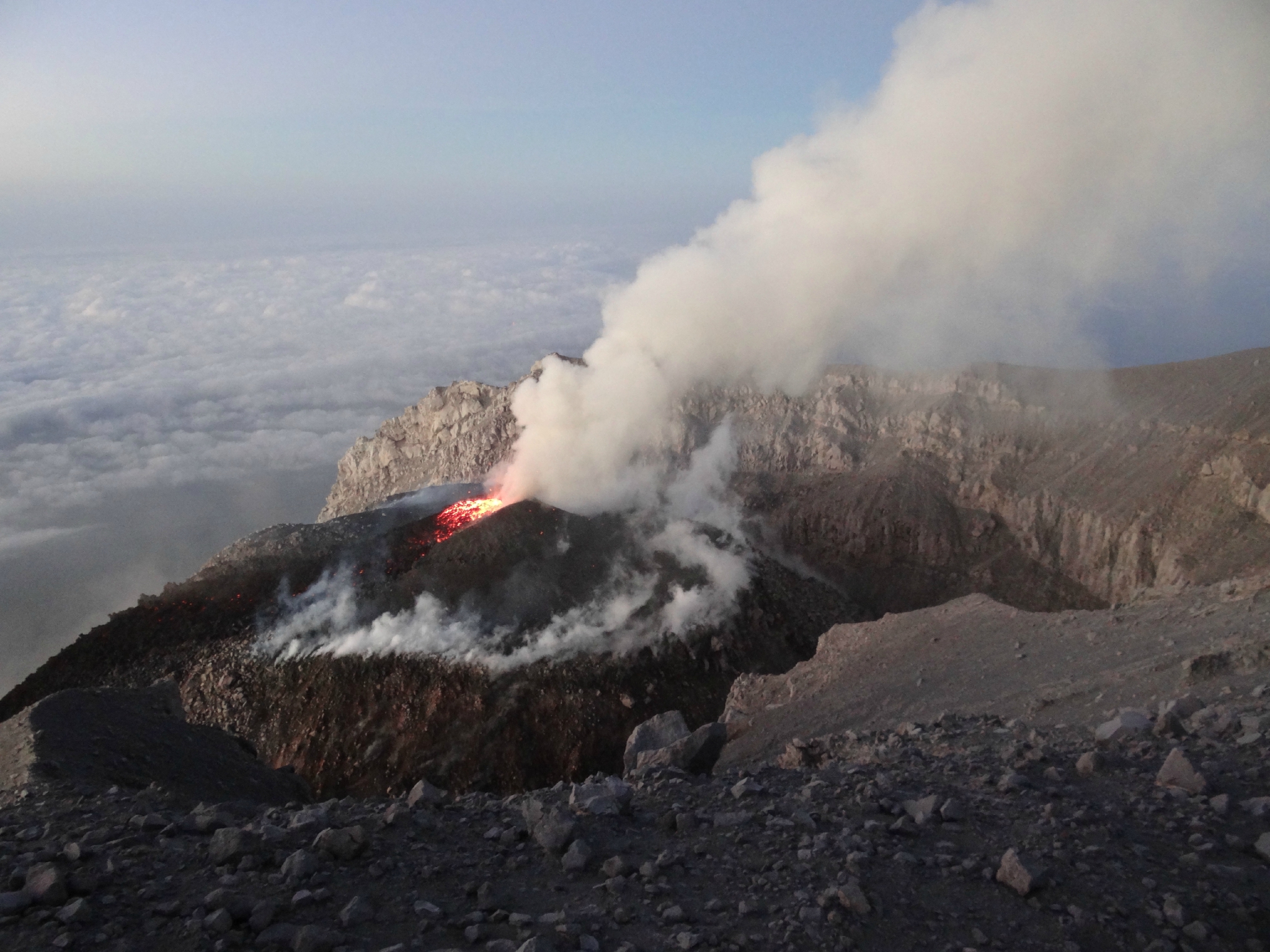 February 14 , 2016. EN. Semeru , Telica , Zhupanovsky .
February 14 , 2016.
Semeru , Indonesia :
Pyroclastic Flows on Mount Semeru.
14 FEBRUARY 2016. The Center for Volcanology and Geological Hazard Mitigation (PVMBG) in Bandung reports Pyroclastic Flows from Mount Semeru, on Saturday morning, February 13, 2016.
PVMBG head, Edi Prasojo, said it appears at this stage to be Pyroclastic Flows from Mount Semeru, due to the formation of a lava dome in the crater.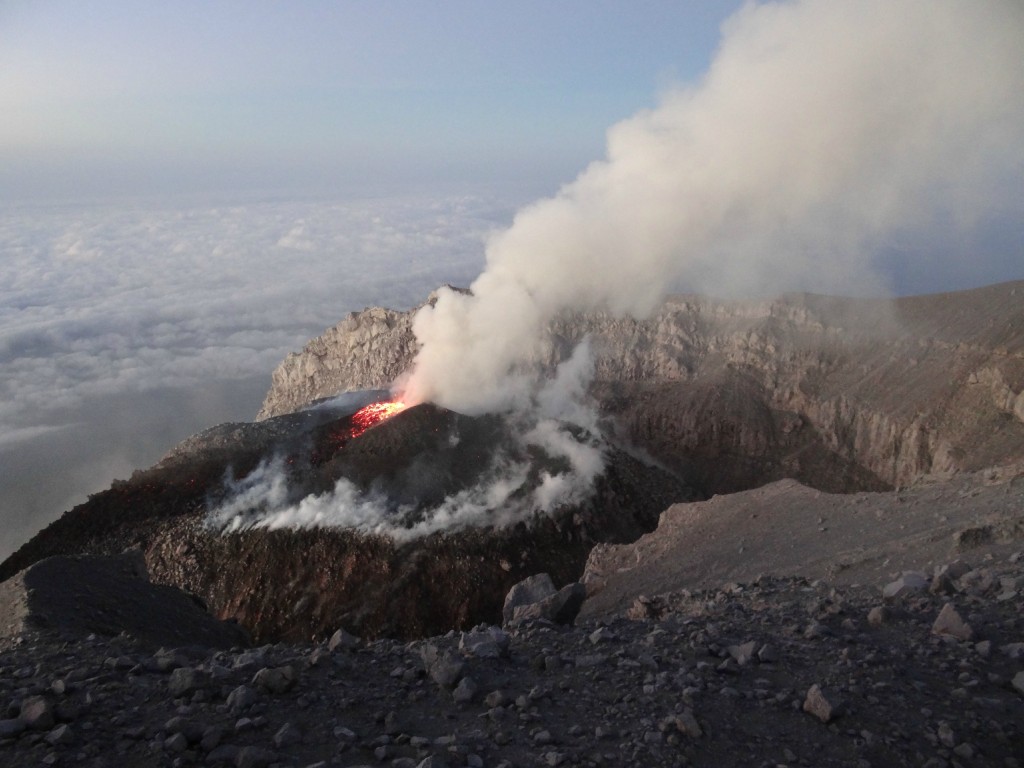 « Provisional estimates for the formation of a hot cloud glowing dome November 2015. Because after November 2015, all the parameters down (tremor or the number of avalanches), » said Edi via short message on Saturday afternoon, February 13, 2016. The indication is not that continuous Pyroclastic Flows will occur. After the incandescent lava flows on Saturday morning, there were no subsequent Pyroclastic Flows.
Nevertheless, Semeru Volcano Observation Post Mount Sawur, Sumberwuluh Village, District Candipuro, Lumajang will continue to conduct continuous observations in 24 hours.
As reported earlier, reported from Semeru Volcano Observation Post Pyroclastic Flows have occurred at 06:05 am as far as approximately 4-5 kilometers from the peak Semeru and headed toward the South and Southeast sector.
« On Saturday morning, around 06:00, the crater of the Semeru has emitted volcanic material that came out suddenly, may be lava. This produced a dark gray smoke that went in the same direction as the flow « said Lasmono, a villager in Oro-oro Ombo.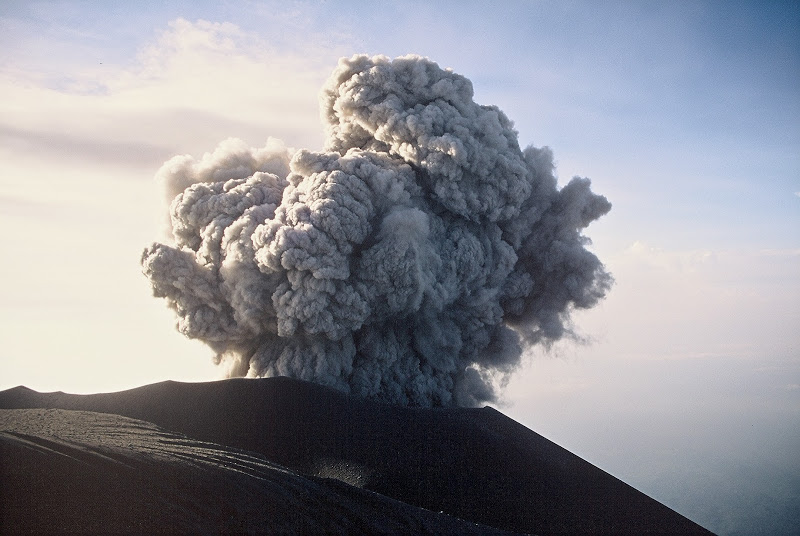 The level of activity of Mount Semeru is still level II or alert since 2012 with safe distance beyond 4 kilometers to the South and Southeast sector. Distance to the nearest village to the South and Southeast wine sector about 9 kilometers. Alleged while clouds of hot avalanches were caused by the activity of lava dome growth in November 2015 around the peak.
« Tongue or a lava dome last November 2015 became broken or unstable in February 2016 », Edi said today. PVMBG will evaluate whether the source of hot clouds of material is from the known dome of November 2015 or if a new supply source has occurred. From these evaluations, it will determine the status of the activity at Mount Semeru.
Source :  TEMPO
Photos : tdm80clics , continents-insolites .
Telica , Nicaragua :
Telica volcano expels gases and ash:
13 FEBRUARY 2016. The Telica volcano, located in  the « chain of volcanoes » of Nicaragua, reported on Saturday, an explosion with expulsion of gases and ash, said officials.
Activity in the Telica, which is 1,061 meters high and located 112 kilometers northwest of Managua, took place on Saturday at 08:28 local time (14:28 GMT), said the Nicaraguan Institute of Territorial Studies (INETER).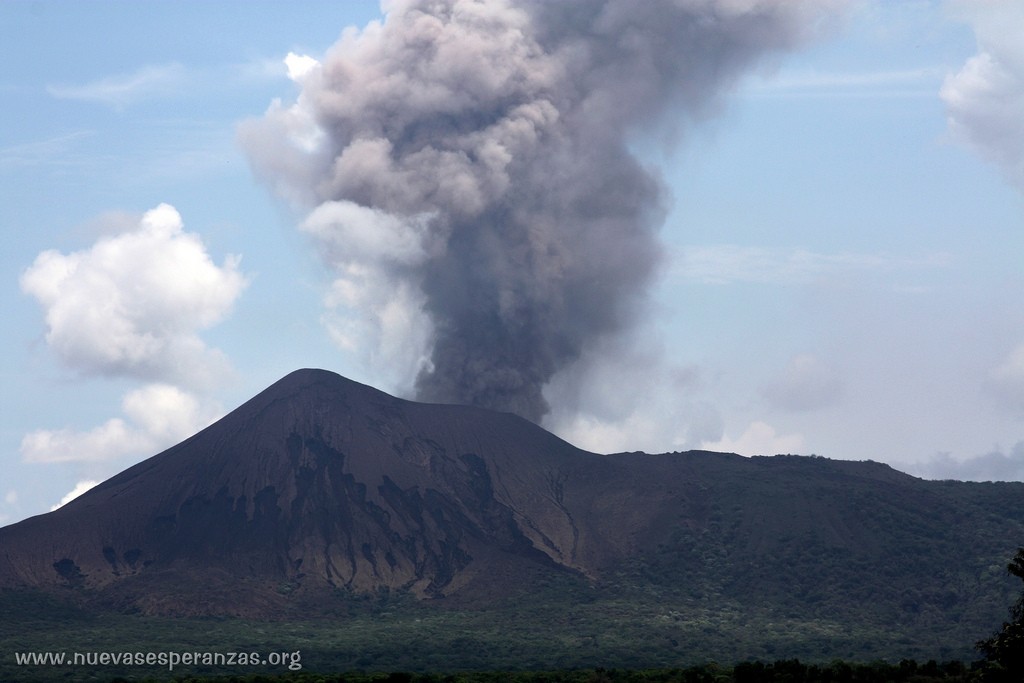 After the explosion, which was of low intensity, Telica returned to a state of relative calm, according to official information. Neighbors reported Volcano broadcasters that the explosion was followed by the expulsion of gases and ash.
The Telica volcano remains active since last September, when it erupted in explosions accompanied by ashes and gases that came to different communities in the departments of Leon and Chinandega (northwest), according to the National System for Prevention, Mitigation and Attention Disaster (SINAPRED).
The authorities, who have reported no casualties or damage from the activity of Telica, maintain surveillance in the northwest and southeast of Nicaragua, land of volcanoes.
Source :  La Prensa.
Photo : nuevasesperanzas.org ( 2011)
Zhupanovsky, Kamchatka :
53.59 N, 159.15 E;
Altitude: 9702 ft (2958 m)
Aviation Color Code: ORANGE
Moderate activity of the volcano continues. Ash explosions up to 19.700 to 26.240 feet (6-8 km) a.s.l. could occur at any time. The current activity could affect international aircraft at low altitude.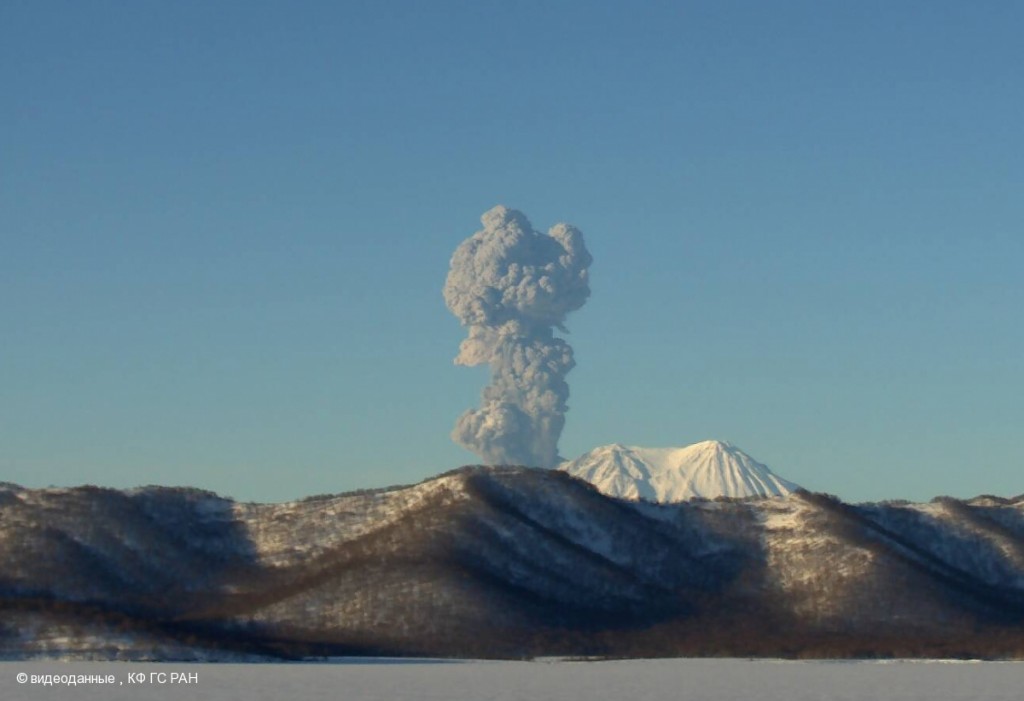 Zhupanovsky volcano eruption on 19 January 2016. Ash column up to 7-8 km a.s.l.
Moderate steam–gas activity of the volcano continues. According to satellite data by the Tokyo VAAC and KVERT, explosions sent ash up to 7 km above the 05, 07 and 09 February. Ash plumes have spread over about 546 km east and north of the volcano. A thermal anomaly on the volcano was observed on 05  and 09-11 February . The volcano was quiet on the other days of the week.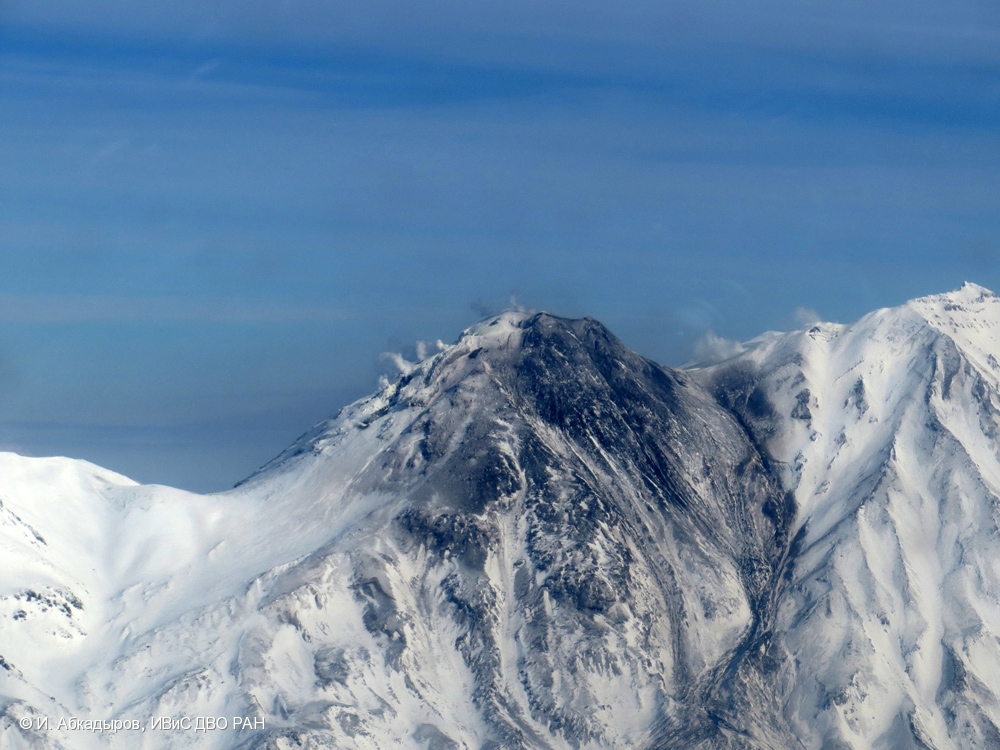 Active crater of Zhupanovsky on October 17, 2014.
According to data from the satellite of KVERT, the ash plume rose up to 1 km, and extended over about 288 kilometers east of the volcano.
Distance ash plume / cloud volcano 179 miles (288 km)
Drift direction of the ash plume / cloud from the volcano: ESE / azimuth 109 degrees
Time and method of determination of plume / ash cloud: 20160213 / 0142Z – MODIS AQUA (31m32)
Start time of explosion and how she was determined : 02.12.2016 / 8:29 p.m., video data.
Source : Kvert
Photo : videodata. KB GS RAS , Ilias Abkadyrov, IVS FEB RAS.