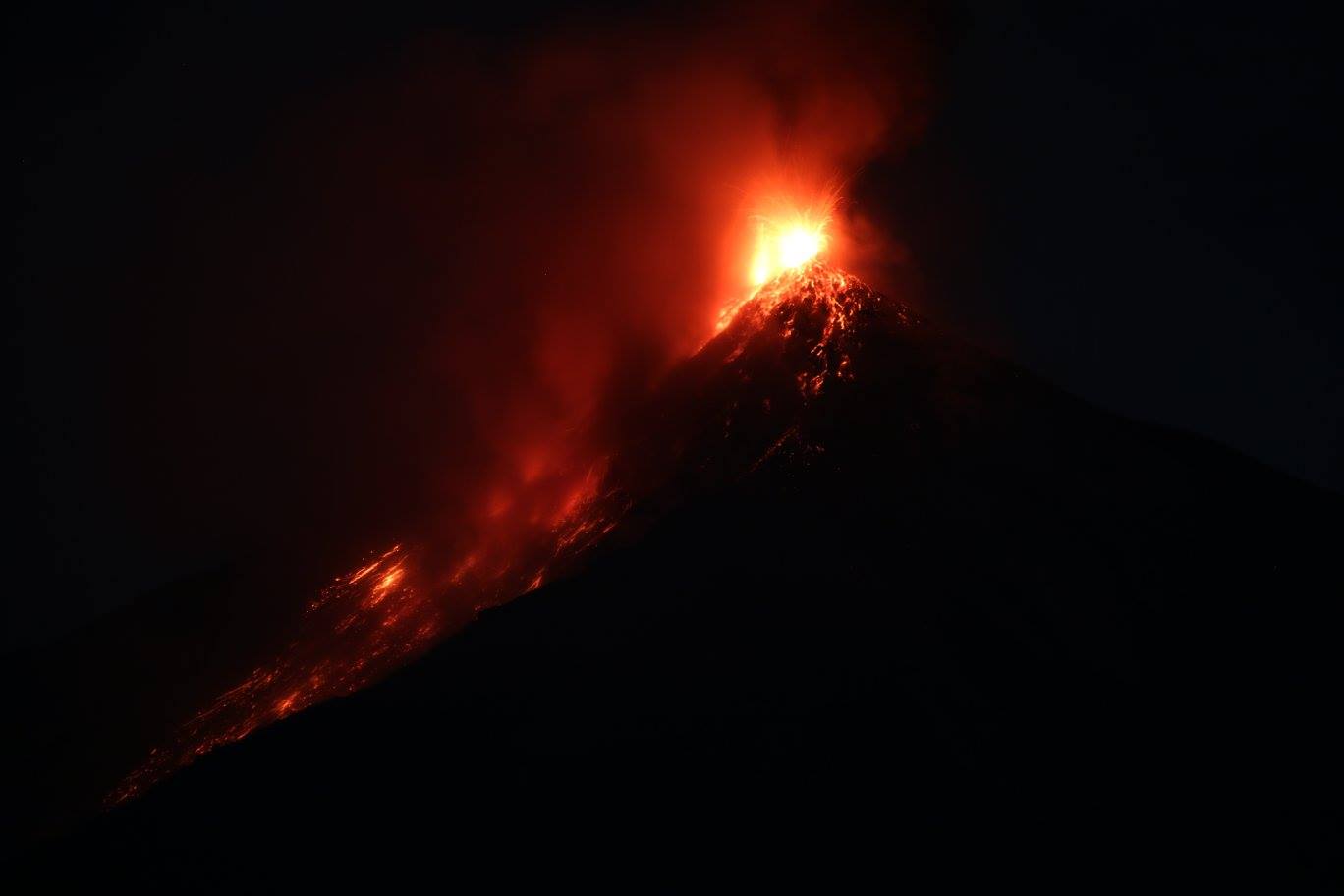 February 07 , 2016. EN. Soputan , Santiaguito , Fuego , Masaya .
February 07 , 2016.
Soputan , Indonesia :
A larger explosive eruption was reported to have occurred about two hours ago (10:15 UTC). At 11:45 UTC, Darwin VAAC issued alerts to aviation about an ash plume that had risen to estimated 23,000 ft (7 km) altitude and has been drifting NW. Aviation color code was immediately raised to RED.


According to a local newspaper article, there were two eruptions today: a presumably smaller one (which did not cause any alerts) in the morning at 10:00, and a « terrific » eruption at 18:15 local time (or 10:15 GMT), which sent a large ash plume into the sky. Ash fall was reported from the areas at the feet of the volcano, but there seems not to have been any damage reported.
TRIBUN MANADO.CO.ID, Manado: The Soputan emits volcanic material, on Saturday (02/06/2016).
The volcano located on the border between South and North Minahasa district recorded two eruptions of hot clouds and volcanic ash.


Information obtained through local resident Robby Liando, from Molompar village in the Eastern District of Tombatu, Southeast Minahasa, note that have produced two eruptions, at 10.00 am and terrible bursts at 18:15 pm.
« We are at the foot of Mount Soputan. Ash are entered in the house. » Robby said.
In addition, Robby plans to evacuate. « Sure, I'll have to evacuate if the eruption increases. We will have to anticipate.« 

Sources : Volcanodiscovery , Tribunmanado .
Santiaguito , Guatemala :
 On the Santiaguito volcano during this day there was a continuation of the presence of pyroclastic flows and columns of explosions, with moderate levels of ash rising up to 4000 meters, and moving toward the southwest and east of the volcanic complex. They caused the falls of ash up to 13 kilometers, the distance being likely to extend. Ash fall was reported in the villages of San Marcos Palajunoj as well as to El Palmar, Calaguache and Santa Maria de Jesus. This activity maintains on the Southwest and Eastern a constant presence of ash following the described activity.


6 FEBRUARY 2016. Santiaguito volcano, located 115 kilometers from the capital of Guatemala, reported a loud explosion, that created a thick column of ash covering itself completely, reported the National Coordinator for Disaster Reduction (Conred) .
The bottom of the column was moving southwest toward the town of San Marcos, reaching 5,500 meters above sea level, the agency said. He added that they can produce ash falls on the town of Santa Maria de Jesus.
On January 16, the Santiaguito volcano, which reaches 2,550 meters above sea level, recorded two explosions. Next to Pacaya, in the southern department of Escuintla, the volcanoes Fuego and Santiaguito are the most active of the 32 in the Central American country.

Source: INSIVUMEH , EL TIJUANENSE.

Fuego , Guatemala : 
 Special Bulletin Volcanologic, Guatemala February 5, 2016 16:10 (local time)
Increased activity of the Fuego volcano
Activity type : vulcanian
Morphology : composite stratovolcano
Geographical location: 14 ° 28 '54 « N Latitude; 90 ° 52'54«  W. Longitude
Altitude: 3,763m
The model of eruption of the Fuego volcano  is changing. Yesterday, overnight, the activity generated by the explosions increased in number and power.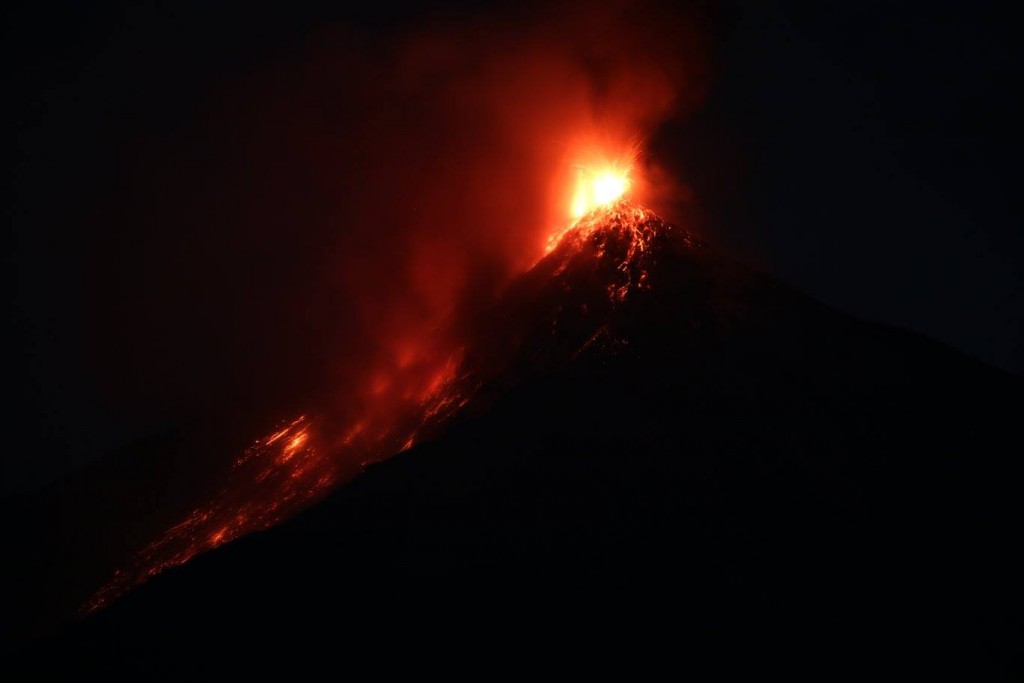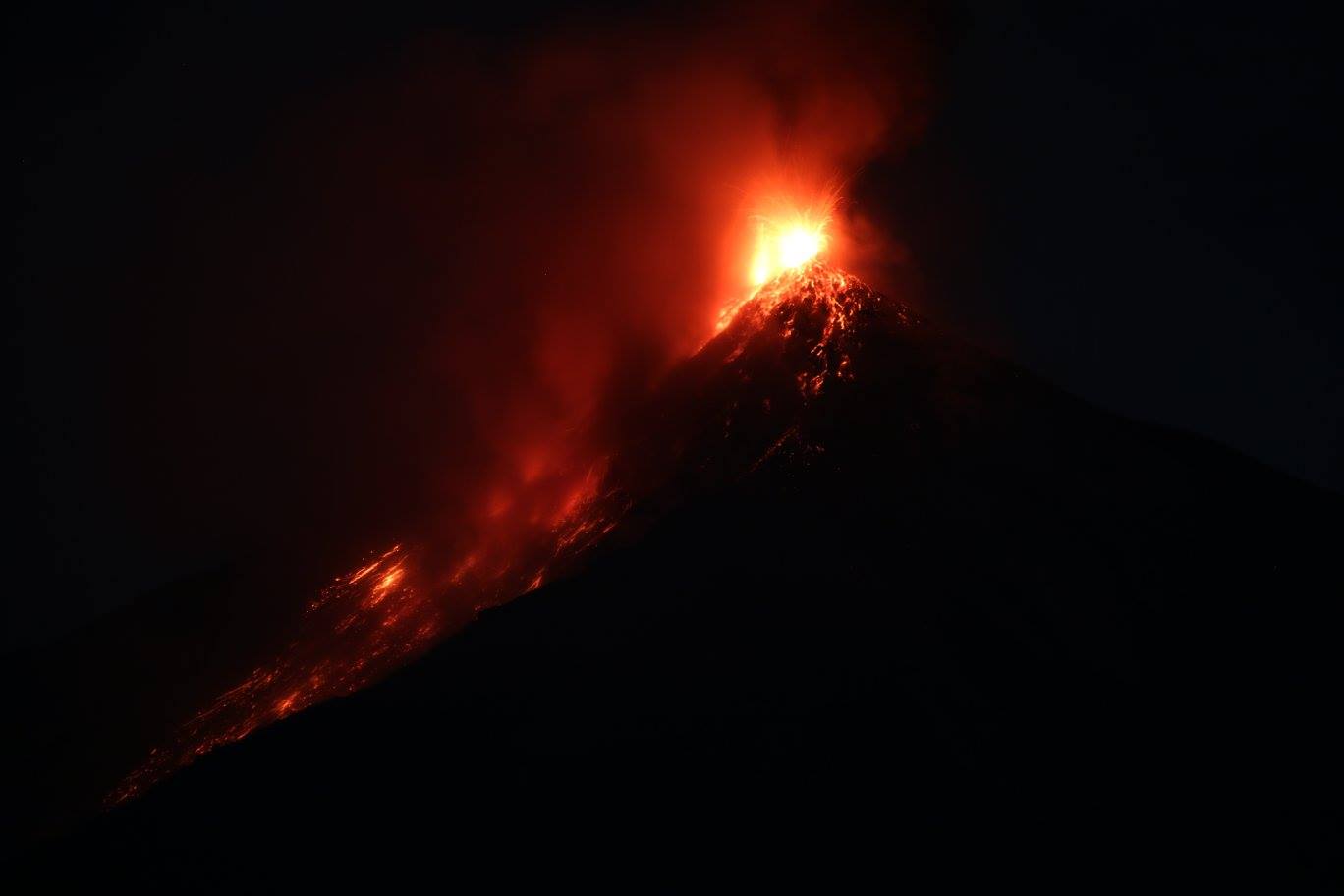 The Fuego Volcano Observatory (OVFGO) reported moderate to heavy explosions, around 5 to 6 per hour, accompanied by moderate avalanche of blocks from the crater to the base of the volcano. This activity also generates spillovers and shock waves, sensitive to more than 10 kilometers of volcanic perimeter.
The activity generated by explosions includes abundant ash emissions, ejected at a height of 4500 meters, to the West, the North West and the North, at more than 12 kilometers from the volcano.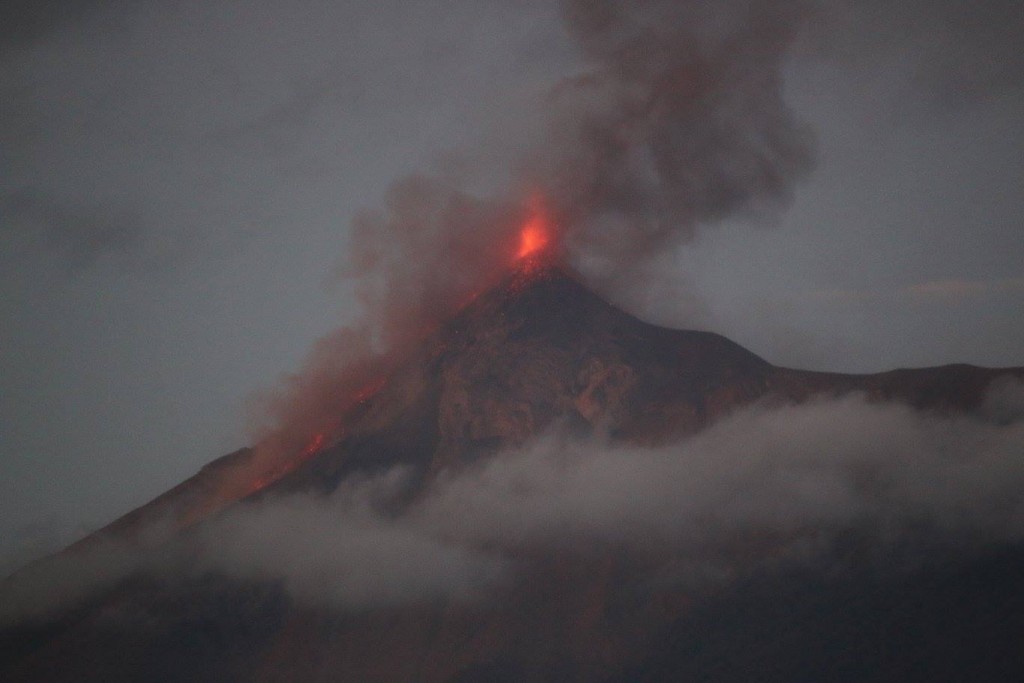 This activity may increase in the coming hours, and even generate a similar eruption which took place in January this year.
The Civil Aviation Directorate should take precautions for air traffic because of ash clouds present to 4500m altitude, moving over 12 km and beyond, according to the prevailing wind.
Source : Insivumeh.
Photos : Hotel Casa Cristina
Masaya , Nicaragua :
 
A strong volcanic tremor persists, due to a substantial flow of magma under the crater of the Masaya volcano .
Gases leaving the crater Santiago have such a high temperature (between 600 and 800 degrees Celsius) that their incandescence is visible at night to several kilometers.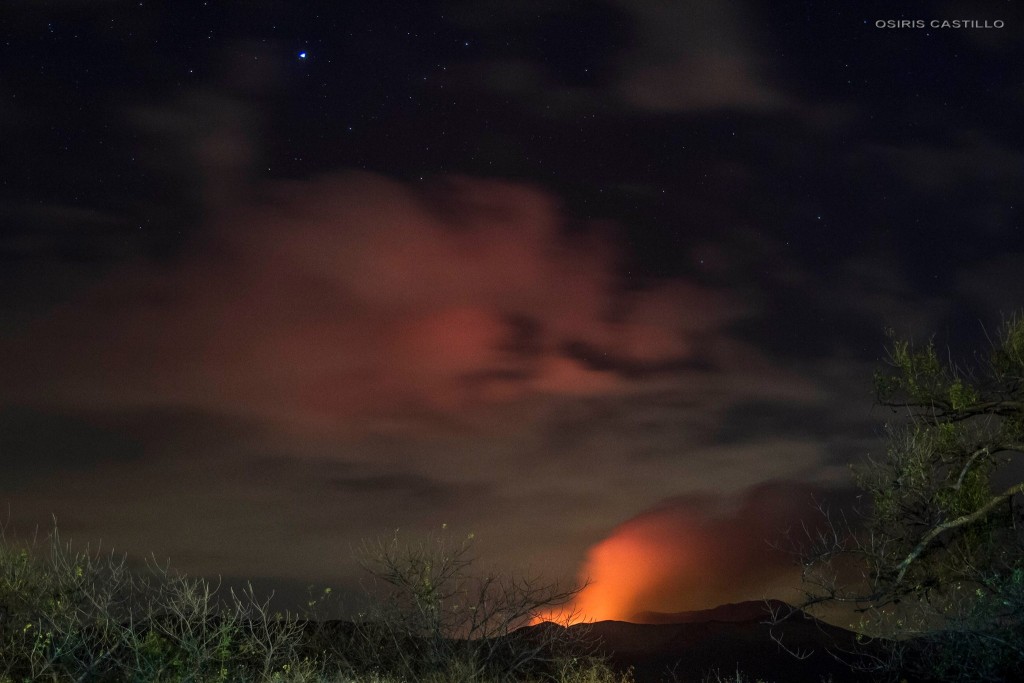 The possibility that happen explosions in the crater Santiago is still present, as well as the possibility of emissions of gases, ash, hot rock fragments and lava.
Seismic amplitude in real time (RSAM) is maintained at moderate to high values between 100 and 550 units.
Source : Ineter .
Photo : Osiris Castillo