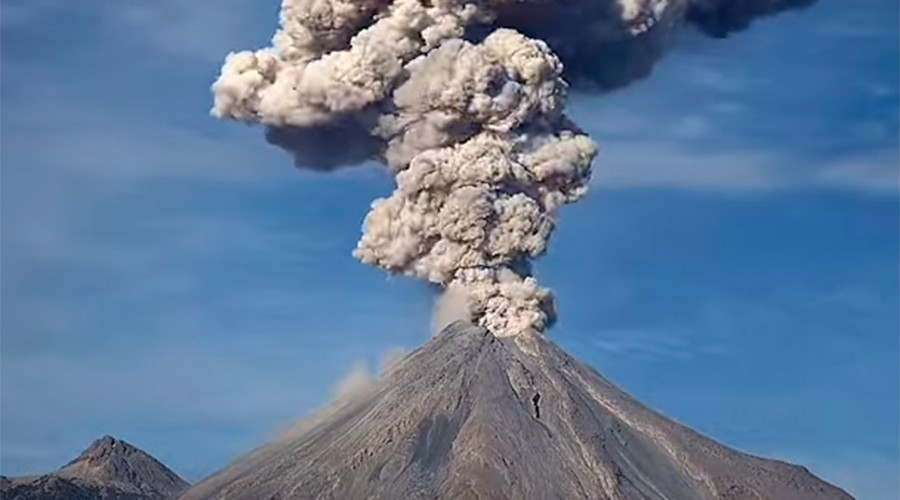 February 02 , 2016. EN. Colima , Yellowstone , Lokon-Empung , Nevados De Chillan .
February 02 , 2016.
Colima, Mexico :
A pillar of ash shot 10,000 feet into the sky in a violent explosion of the Colima volcano in south-central Mexico. The event was captured on a web camera installed by scientists to monitor the active volcano in the Jalisco province.
The awe-inspiring timelapse footage shows the volcano as it burst last Friday. The mountain is still erupting intermittent explosions varying from 3,000ft to 9,800ft in height.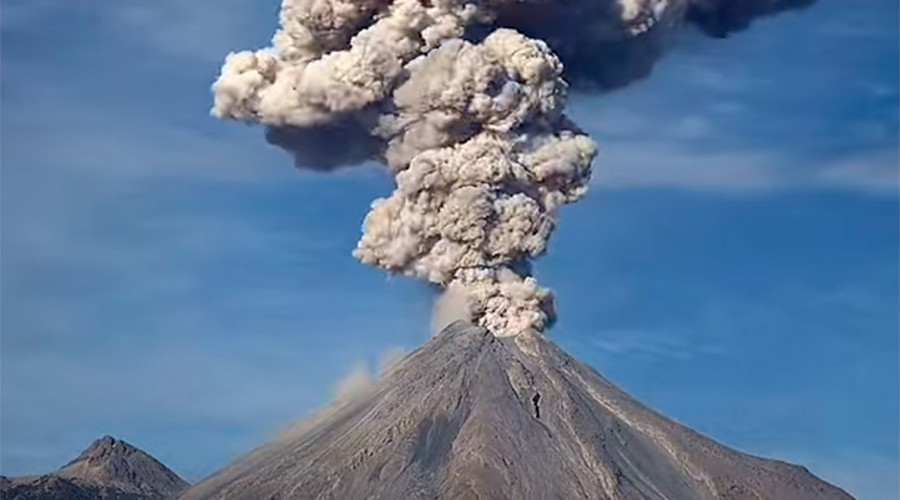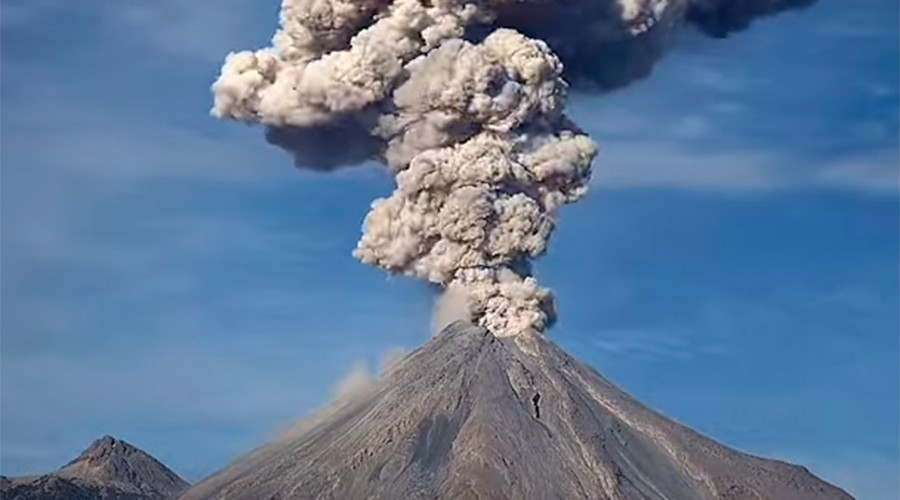 Footage from the webcam, installed across from the mountain to catch volcanic activity, is being analyzed by a specialized team at the University of Colima.
As Mt. Colima is one of the most active volcanoes in Central America, the eruption wasn't the first for the locals, who have suffered the wrath of the mountain as recently as July 2015.
Colima, a small state beside Western Mexico, about 155 miles (250km) from Guadalajara, has endured more than 30 periods of eruptions, including several significant explosions in recent years, often covering the town in sheets of ash.
Source : rt.com
Yellowstone ,  United  States :
44°25'48 » N 110°40'12 » W,
Summit Elevation 9203 ft (2805 m)
Current Volcano Alert Level: NORMAL
Current Aviation Color Code: GREEN
As each month, the Yellowstone Volcano Observatory publishes its newsletter. Yellowstone being a volcano, so it is normal that I publish this newsletter.
However, it should be noted: The term « background level » means the lowest level of activity. (here residual). NO, Yellowstone is not going to wake up, not tomorrow either. Drink your beer in peace.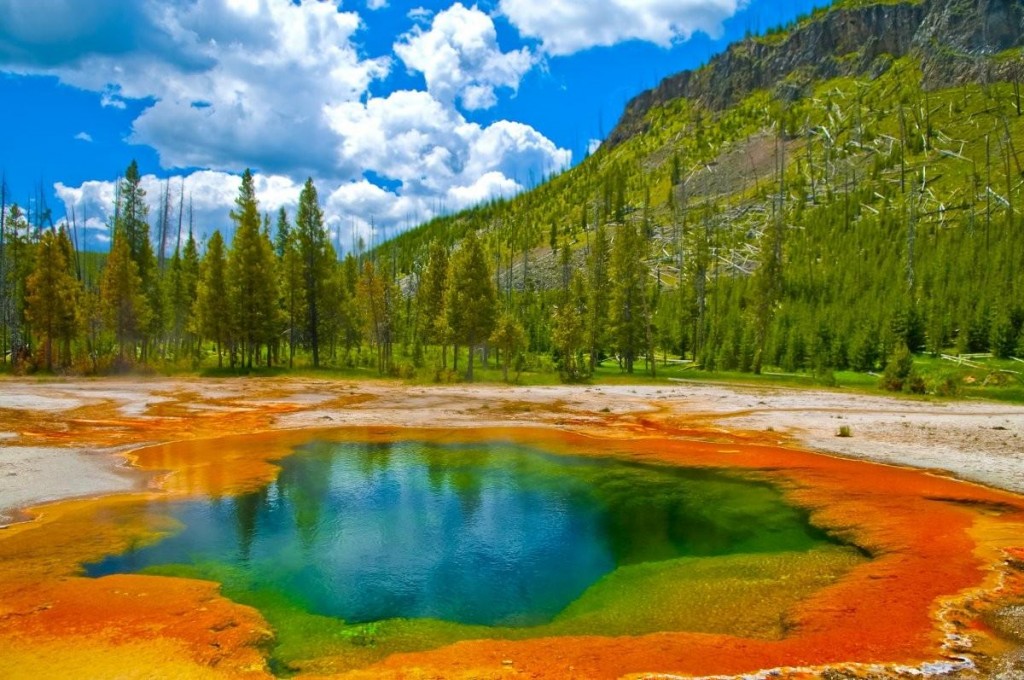 Seismicity
During January 2016, the University of Utah Seismograph Stations, responsible for the operation and analysis of the Yellowstone Seismic Network, reports 70 earthquakes were located in the Yellowstone National Park (YNP) region. The largest event was a micro earthquake of magnitude 2.5 on January 30, 11:18 PM MST, located 5 miles south southwest of Lake, WY.
January 2016 seismicity was characterized by two earthquake swarms.
1) A small swarm of 16 earthquakes occurred January 30 – 31 (MST) 5 miles south southwest of Lake, WY. The swarm includes the largest earthquake in January (described above).
2) A smaller swarm of 10 earthquakes occurred January 25 – 27. The largest swarm earthquake (magnitude 2.0) occurred January 26, 05:59 AM MST, located 14 miles north northwest of Lake, WY.
Earthquake sequences like these are common and account for roughly 50% of the total seismicity in the Yellowstone region.
Overall, Yellowstone earthquake activity in January was within background levels.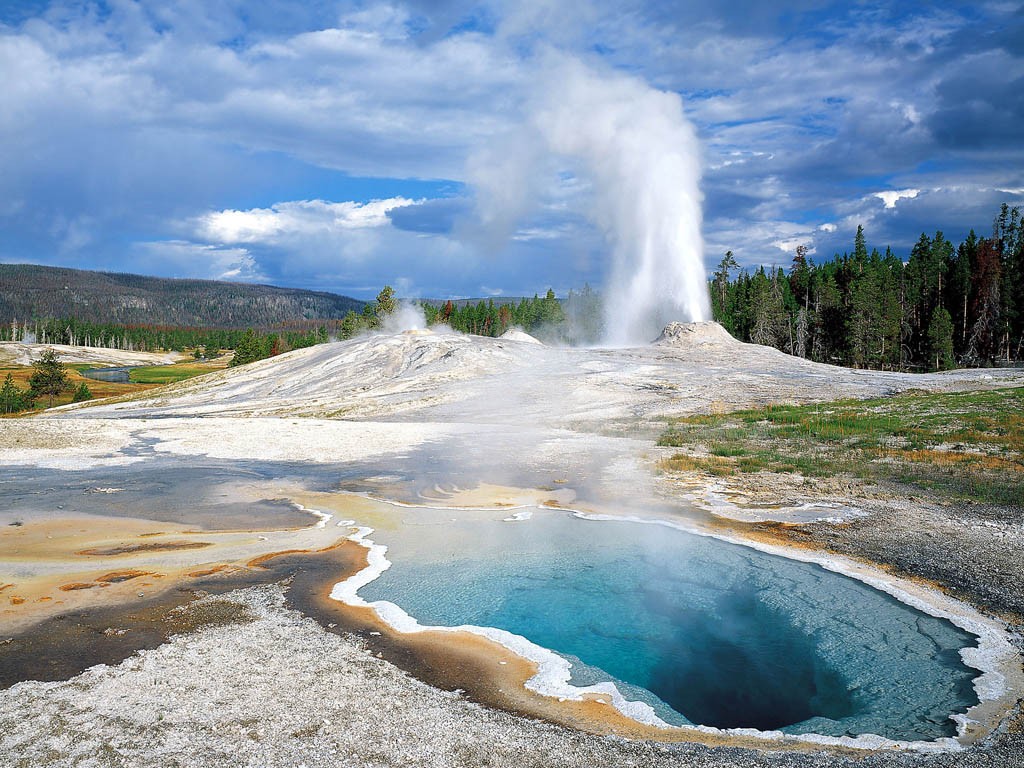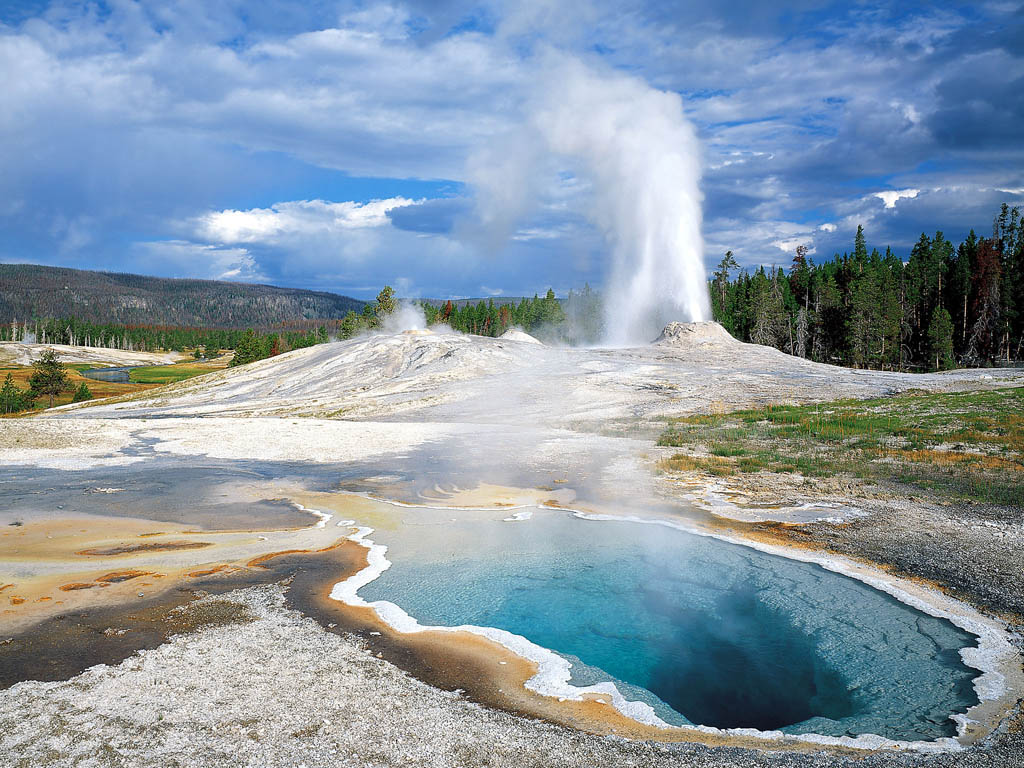 Ground deformation
GPS stations in Yellowstone continue to show little or no ground movement.
http://www.unavco.org/instrumentation/networks/status/pbo/data/WLWY (click on Static Plots / Time Series)
The Yellowstone Volcano Observatory (YVO) provides long-term monitoring of volcanic and earthquake activity in the Yellowstone National Park region. Yellowstone is the site of the largest and most diverse collection of natural thermal features in the world and the first National Park. YVO is one of the five USGS Volcano Observatories that monitor volcanoes within the United States for science and public safety.
Source : YVO
Lokon-Empung , Indonésia :
Based on visual observations, the activity of Lokon, during the period from Jan 13 to 19, 2016, was observed with a white smoke emission, thin to thick, with a height ranging from 25 to 250 m. Some light rain occurred, with a rainfall of 4.9 to 64 mm.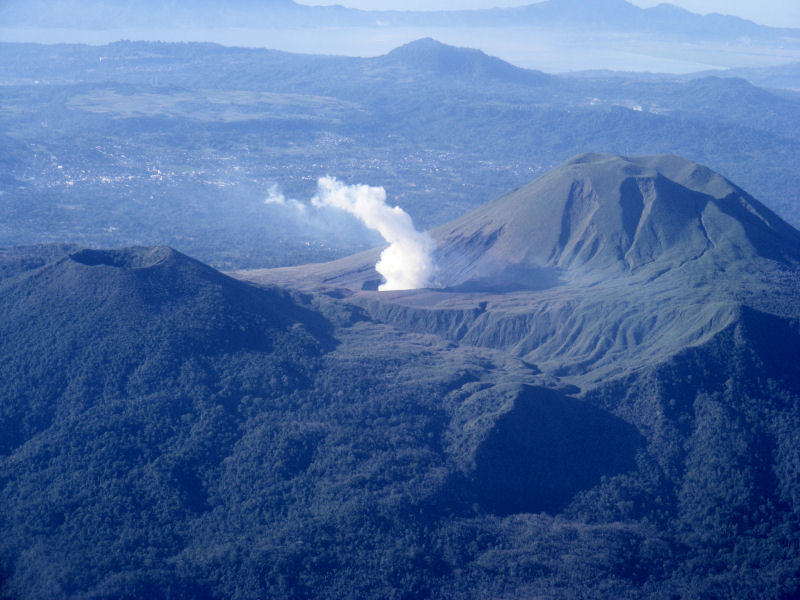 Seismicity of Lokon is dominated by continuous tremors and shallow volcanic earthquakes (VB). In the period from January 13 to 20, 2016 the earthquake tended to fluctuate. Shallow volcanic earthquakes (VB) were recorded with a maximum of 28 events per day, which shows that volcanic activity was close to the surface, a very large eruption is likely to occur if the energy volcanic is increasing. The increased incidence of seismicity in the shallow areas, usually precedes an eruption. The amplitude deviation of the tremor being of relatively constant magnitude, from 0.5 to 6 mm, the SSAM data showed an increase on January 3, 2016 but did not persist.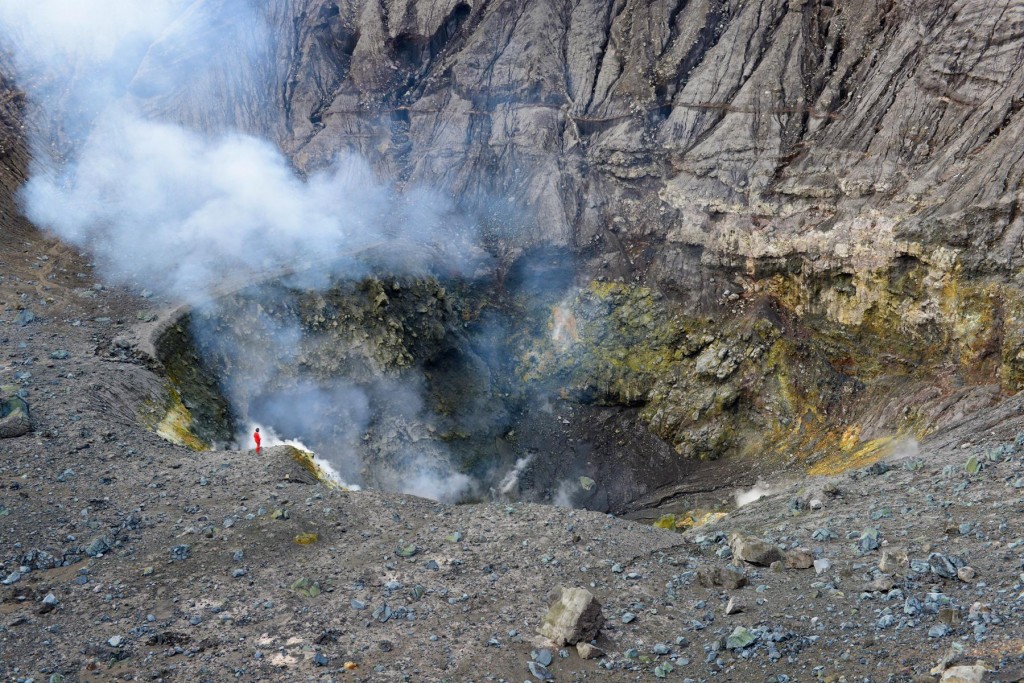 The potential eruption is still there, but it is not known when or how intense it will happen.
The danger of the eruption of Mount Lokon is taking the form of emission of volcanic ash that spread depending on the direction and wind speed.
Based on visual observations, seismicity, the SSAM data and potential threats of eruption of Mount Lokon, dated January 20, 2016, the level of volcanic activity of Lokon remains at LEVEL III (Siaga).
Intensive monitoring is ongoing to assess the activity of Lokon. If there is a decrease / increase change in the volcanic activity of Mount Lokon significantly, the activity level can be lowered / raised in accordance with the level of threat.
Source : VSI.
Nevados de Chillan, Chile :
A series of new explosions with small to moderate ash emissions occurred on the volcano during the weekend. This activity, which has formed a new crater second, about 25 x 30 m wide, located on the slopes of North East o the Crater Arrau, was observed by staff of SERNAGEOMIN during a flyover on Jan. 30.


According to Chilean scientists, this activity was caused by phreatic explosions (steam) following deep hydrothermal troubles . Are they induced by fresh magma rising ? The temperatures in the crater zones were found to be relatively low (about 120 ° C), which also supports this interpretation.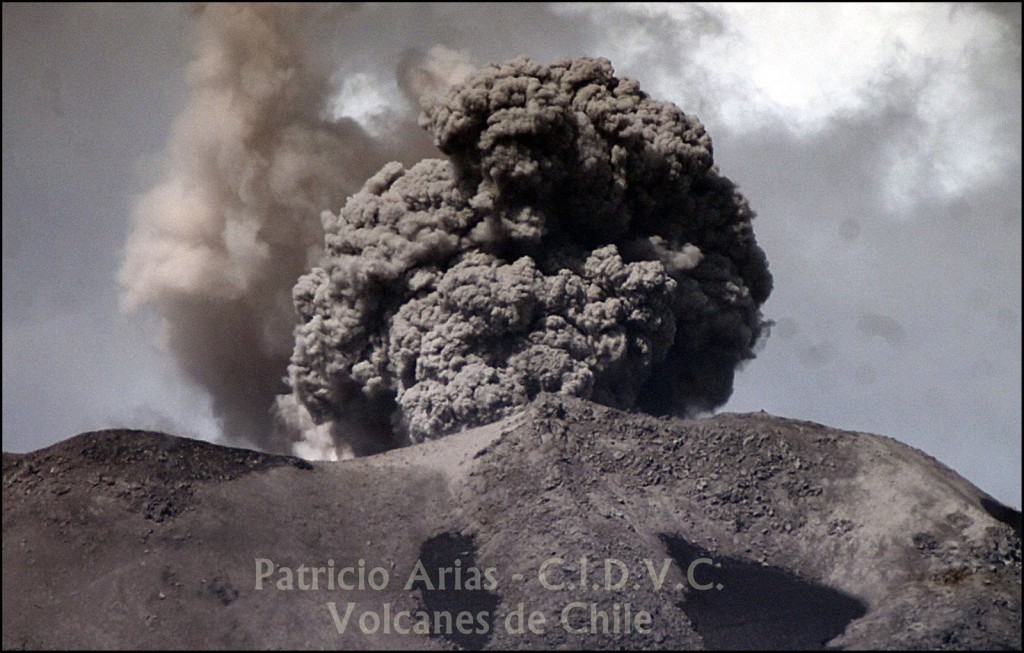 It is likely that other explosions occur in the near future and an exclusion zone of 2 km around the crater was created.

Source : Volcanodiscovery.
Photos : Patricio Arias.