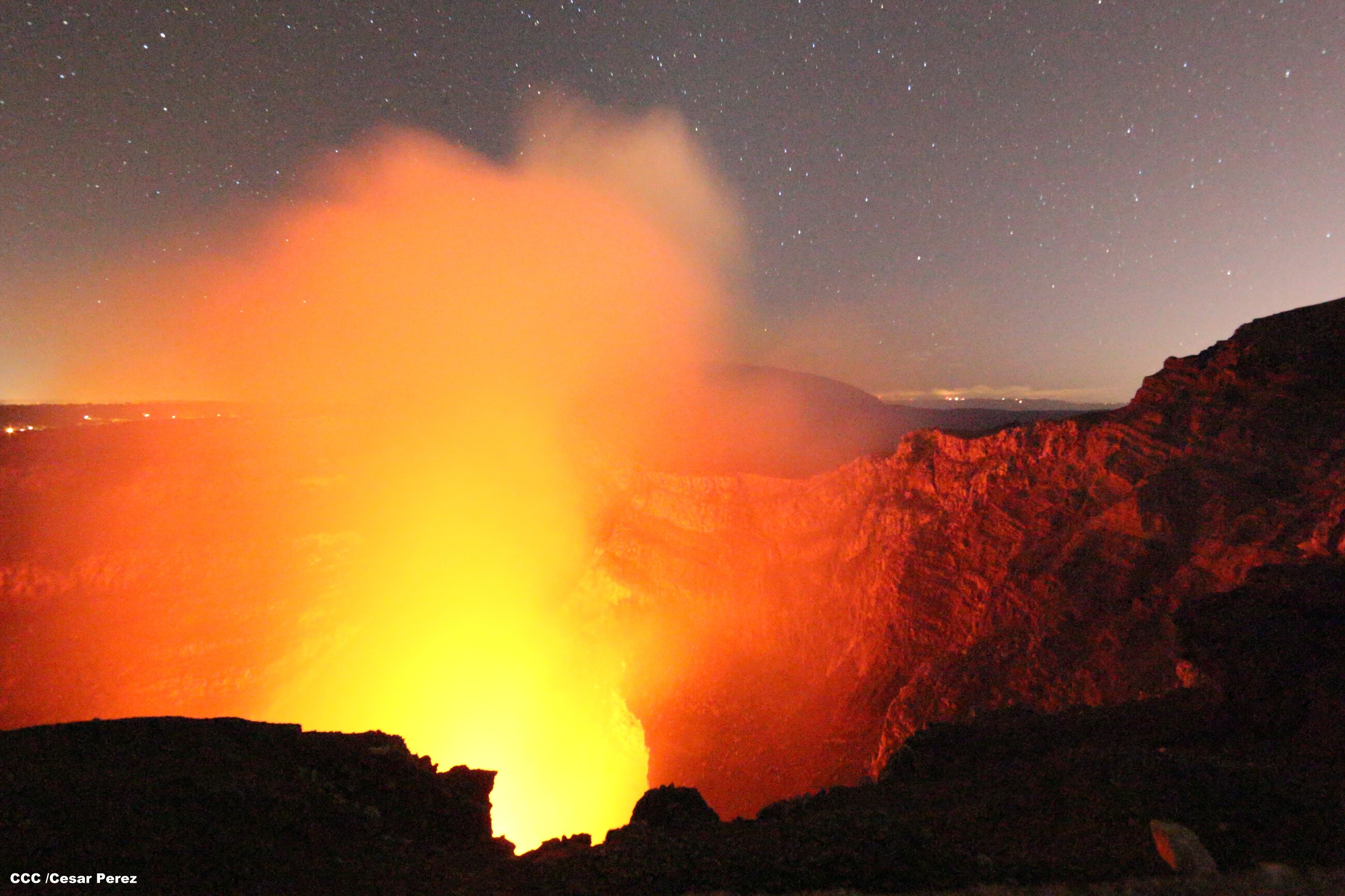 January 21 , 2016. EN. Fuego , Masaya , Karangetang .
January 21 , 2016.
Fuego, Nicaragua :
Lava flows on the Fuego volcano.
The Fuego volcano recorded a new period of increased energy that manifests with the lava flow generation. The activity has been observed in recent days, according to the Special Bulletin BEVFO # 08-2016 of the National Institute of Seismology, Volcanology, Meteorology and Hydrology -INSIVUMEH-.
The observed lava flows are directed to the canyon Las Lajas, Trinidad and Santa Teresa a distance of about two kilometers each. Columns of fine ash particles are directed towards northeast, following the wind direction. The probability exists that ash falls were reported in surrounding areas.

The Executive Secretariat of CONRED, through the Volcanoes Prevention Unit, maintains communication with community leaders and with officials of the departments of Escuintla, Sacatepequez and Chimaltenango, which perform monitoring of the evolution of the current activity the Fuego volcano.
The population living in areas adjacent to the Fuego volcano needs to be attentive to information, not to risk their lives, protect food and containers where water is stored for human consumption due to fine particles of ash and evacuate their homes if it becomes necessary. For the moment, no evacuation is not helpful.
The -DGAC- Civil Aviation Branch advised to take precautions with air navigation, because the ash cloud at 4900 meters above sea level is dispersed to the Northwest.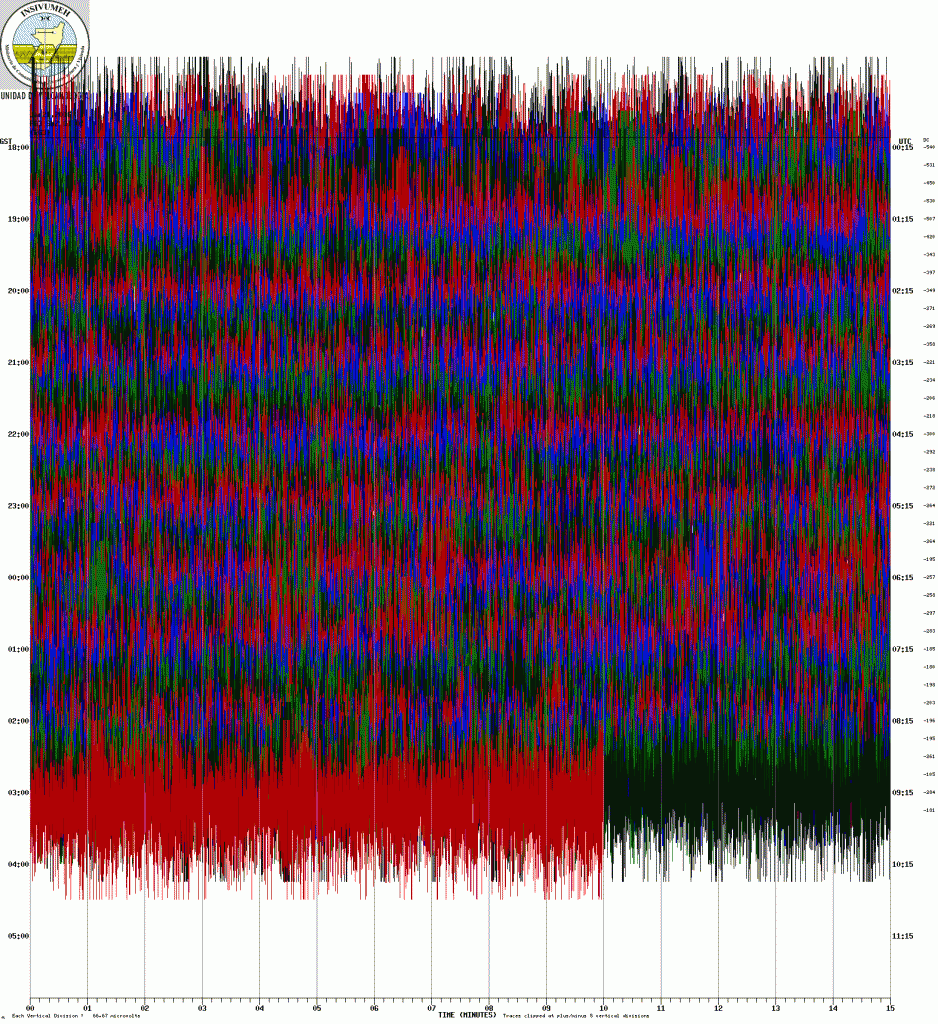 As has been seen, the Fuego volcano activity has increased in recent days, and from 06:00 yesterday morning, entering a new phase of strombolian eruption (effusive), which generated three lava flows towards canyons of Santa Teresa, in the West, Las Lajas and Trinity in the southeast and south of the volcanic complex, over lengths of 1000-2000 meters.
The eruption generates rumbling and degassing sounds, similar to the train locomotive, accompanied by fountains of lava 500 meters high and ash plumes up to 6000 meters to the south, a distance of 15 km .
This eruption is effusive, but can generate pyroclastic flows in the canyons around the volcano, precautions must be taken.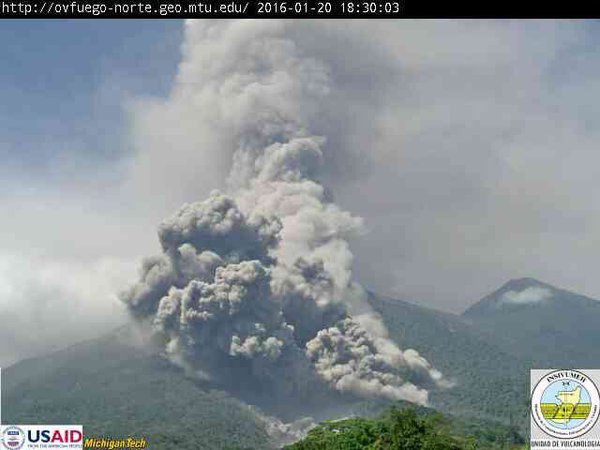 Pyroclastic flows are generated in the canyons Las Lajas and El Jute, raising ash plumes to the South and West with falls of ash on the south and southwest side of the volcano and the south coast. Lava flows continue to descend over a length of 2, 400 meters above the level of the sea.
La Aurora International Airport was closed from 20h.
Sources : INSIVUMEH , Conred .

Masaya , Nicaragua :

During this weekend, two seismic events in and around the volcanic caldera Masaya volcano occurred. The first event occurred at 11:26 p.m. on Friday, magnitude M 2.4   and another earthquake occurred at 6:12 p.m. yesterday, with a magnitude of M 1.4.
This seismicity appears to be associated with volcanic activity of the Masaya volcano, and INETER studying this phenomenon more.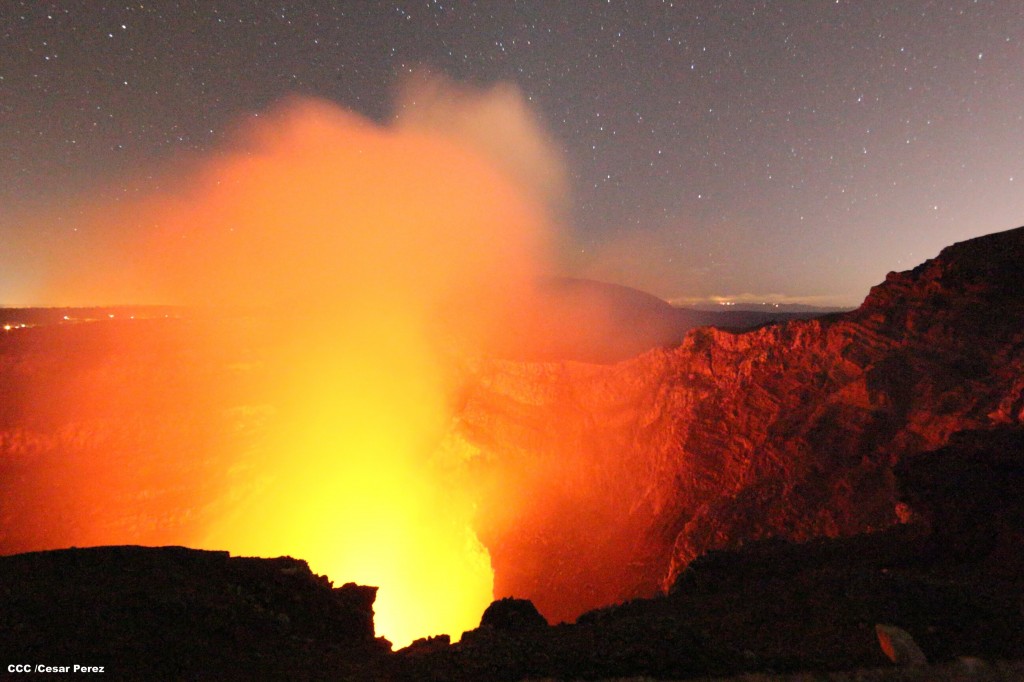 The predominant micro-seismic activity of the volcano is the continuing presence of volcanic tremor, low amplitude but high energy which lasted from 5 to 8 hours, which could be associated with the surface activity, magmatic and vigorous from the lava lake and deep magma reservoir that feeds the lava lake.
The seismic amplitude in real time (RSAM) of this volcano is low to moderate, between 80 and 250 units.
Source : Ineter.
Photo : Cesar Perez
Karangetang

,

Indonésia

:
2.78°N, 125.4°E
Elevation 1784 m
Based on observations conducted at the Karangetang Volcano Observation Post in the village of Salili, PVMBG reported that during 6-20 January the lava dome was incandescent at night. Variable amounts of white and blue emissions rose as high as 100 m above Main Crater. RSAM values had been stable since 27 December 2015.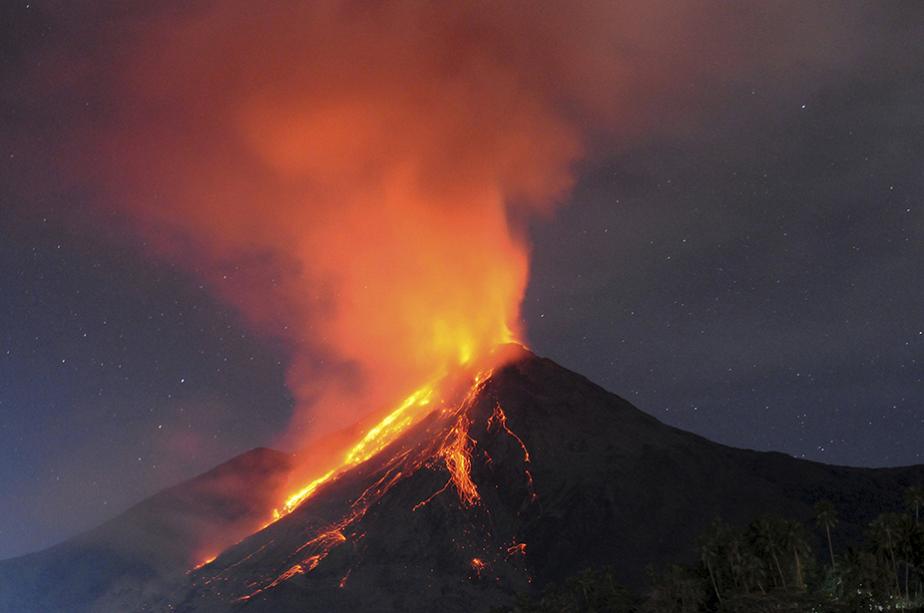 The Alert Level remained at 3 (on a scale of 1-4); visitors and residents were warned not to approach Karangetang within a 4-km radius. Based on analyses of satellite imagery and wind data, the Darwin VAAC reported that on 14 January a steam-and-ash plume rose to an altitude of 5.2 km (17,000 ft) a.s.l. and drifted over 35 km W. The next day an ash-and-steam plume rose to an altitude of 2.7 (9,000 ft) a.s.l. and drifted almost 20 km SW.

Sources: PVMBG,  , Centre d'avis de cendres volcaniques Darwin (VAAC) , GVP.
Photo : Euronews.