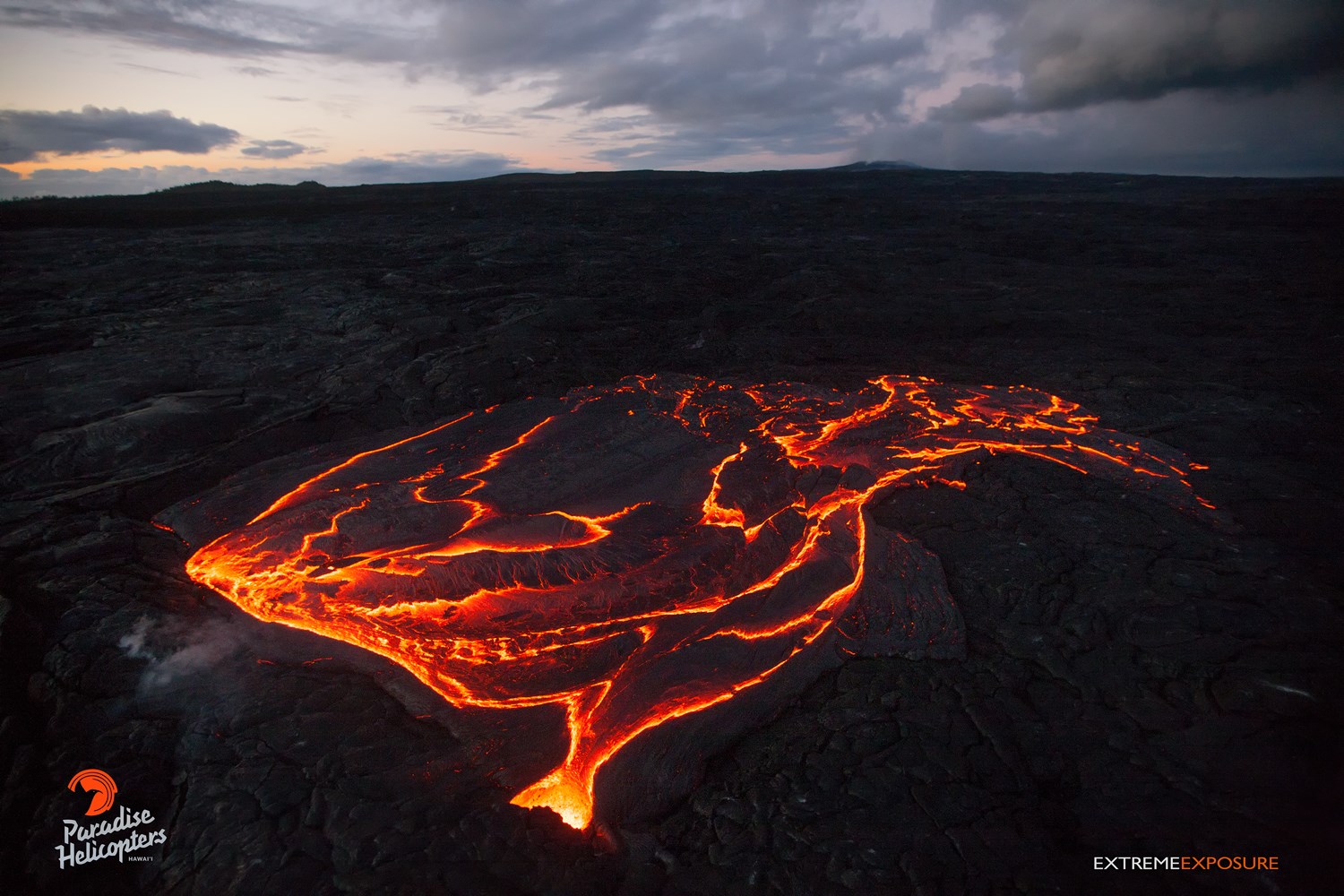 January 16 , 2016. EN. Ubinas , Kilauea .
January 16 , 2016.
Ubinas , Peru :
After a brief silence, Ubinas volcano located in the Moquegua region registered a new explosion this afternoon, according to the Scientific Committee of Permanent Monitoring.
The explosion was registered at 12:53 p.m. and sent an ash column 3,000 meters above the crater, according to the committee made up of specialists from the Volcano Observatory of the South of the Geophysical Institute of Peru (IGP) and from the Volcano Observatory of Ingemmet.
The committee informed that the ash column scattered south and southwest, reaching a radius of 10 kilometers.
RELEASE ALERT VOLCANO ASH UBINAS (01/16/15 – 24:53)
We send alert scattering ash explosion recorded at 12:53 pm in the Ubinas volcano. The Scientific Monitoring Standing Committee, consisting of the Volcano Observatory of the South and the Volcanological Observatory Ingemmet, inform them novelty in relation to the activity of this massif.
************************************
* Alert ashfall *
************************************
TYPE OF EVENT: IMPORTANT EMISSIONS WITH ASH AND GASES
DATE: January 15, 2016
LOCAL TIME: 12h 53m
ASH dispersion direction: SOUTH AND SOUTHWEST
ERUPTIVE COLUMN HEIGHT: 3000 meters
ASH dispersion area: 10 km
TOWNS AND AREAS AFFECTED: Querapi, Ubinas, Tonohaya, San Miguel, Anascapa, Huatagua, Sacohaya
OBSERVATIONS: Issuance of ash and gases in the form of vertical column. Ash emissions could continue throughout the day.
For further details on this event, visit the website of the South Volcano Observatory (OVS) and the Volcanological Observatory INGEMMET (OVI).
The towns affected by the emission of ashes and gas include Querapi, Ubinas, Tonohaya, San Miguel, Anascapa, Huatagua, Sacohaya and communities located in the Moquegua region.
The Scientific Committee informed that the ash emissions could continue throughout the day.
About 600 families live near Ubinas volcano within a radius of 12 kilometers informed Civil Defense authorities. They recommend that local populations take necessary precautions by wearing goggles and protecting water sources.
Source : Peruthisweek , IGP .
Photo : Diariocorréo, Ingemmet.
Kilauea , Hawai :
19 ° 25'16 « N 155 ° 17'13 » W,
Summit Elevation 4091 ft (1247 m)
Current Volcano Alert Level: WATCH
Current Aviation Color Code: ORANGE
Activity Summary:
Eruptive activity continues at Kilauea Volcano's summit and East Rift Zone. Seismicity and deformation rates throughout the volcano remain within background levels. Scattered lava flow activity continues on the June 27th lava flow field within about 6 km (4 mi) northeast of Pu'u 'O'o. These flows currently pose no threat to nearby communities.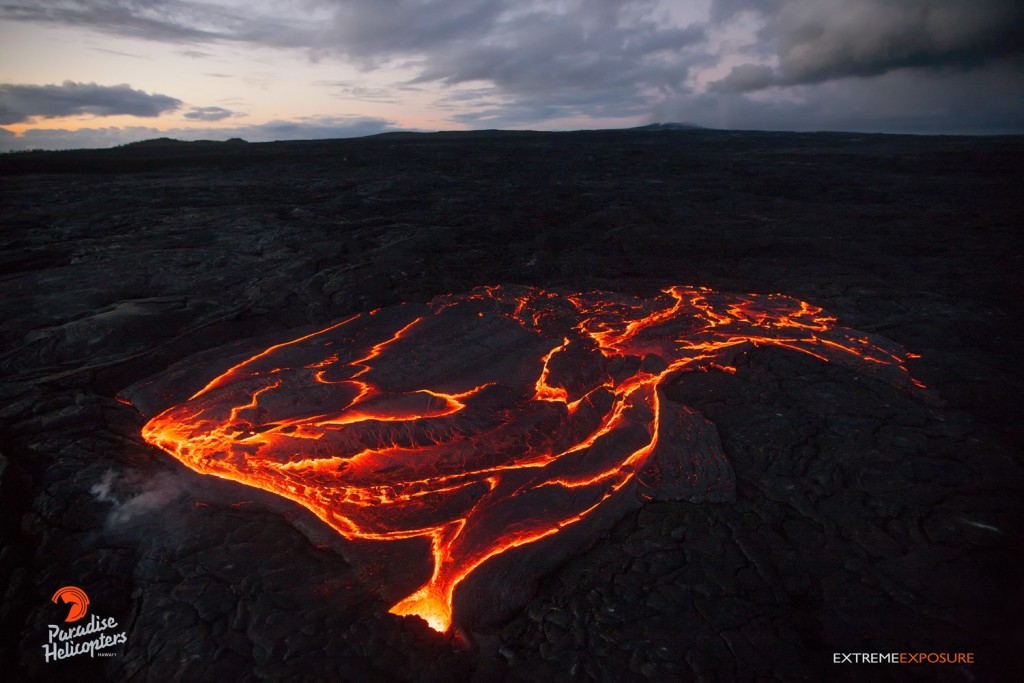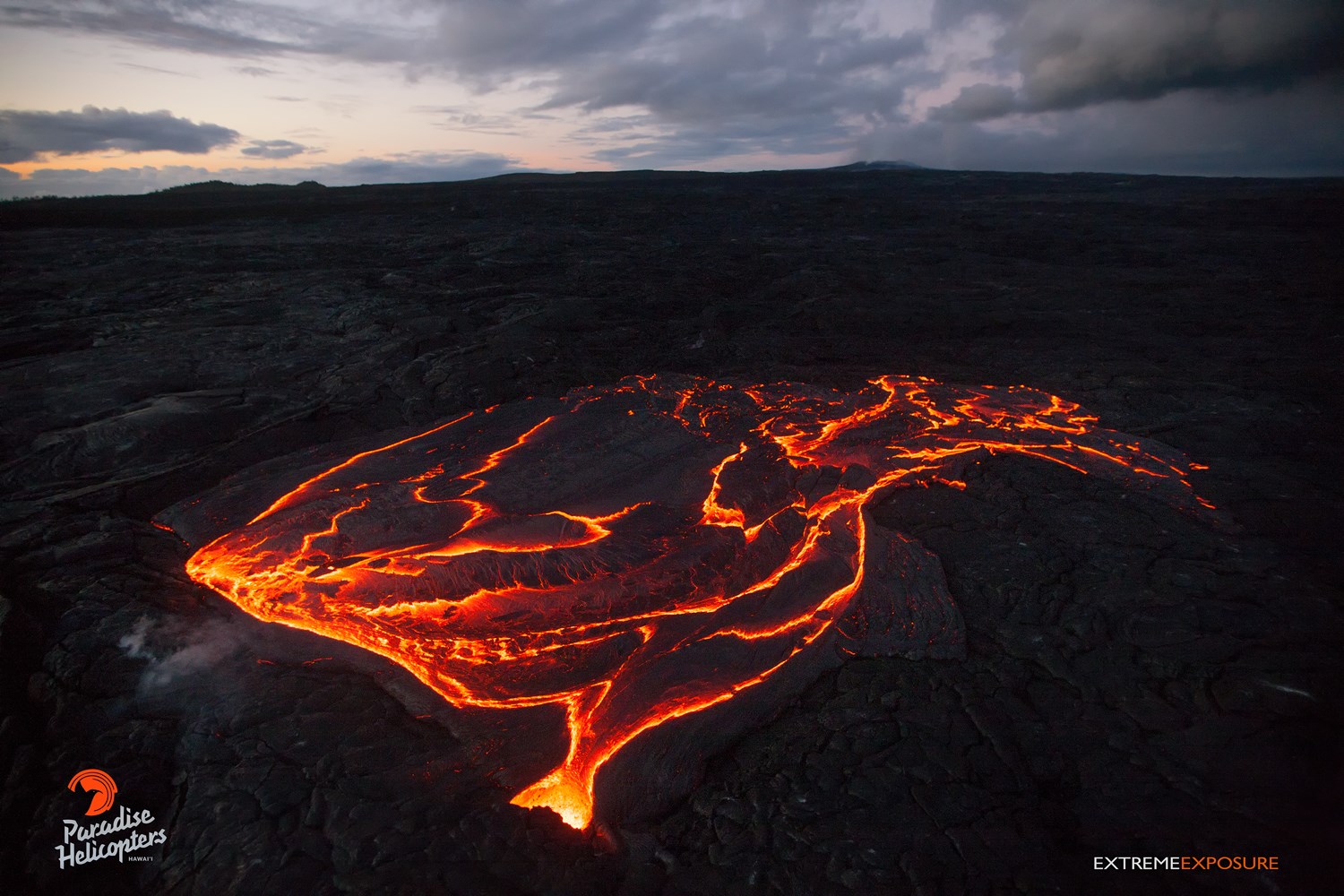 Summit Observations:
The lava lake remains active within the Halema'uma'u Overlook crater. Summit tiltmeters recorded deflationary tilt starting this morning at about 2 am. The level of the lava lake this morning is similar to that measured yesterday, at about 34 m (110 feet) below the crater rim. Seismic tremor has been weakly variable, reflecting small changes in the vigor of spattering on the lava lake. For the period December 30, 2015 – January 5, 2016, the summit sulfur dioxide emission rate averaged 6,200 metric tons/day.
Pu'u 'O'o Observations:
Webcam images over the past 24 hours show persistent glow at long-term sources within the crater and high on the northeast flank of the cone. Several very small lava flows erupted yesterday afternoon on the crater floor, but these were very brief. Seismic activity remains low at Pu'u 'O'o. A tiltmeter on the cone recorded slight deflationary tilt starting yesterday at noon, but there has been an overall inflationary trend since early January. The sulfur dioxide emission rate from all East Rift Zone vents was about 270 metric tons/day when it was last measured on January 4.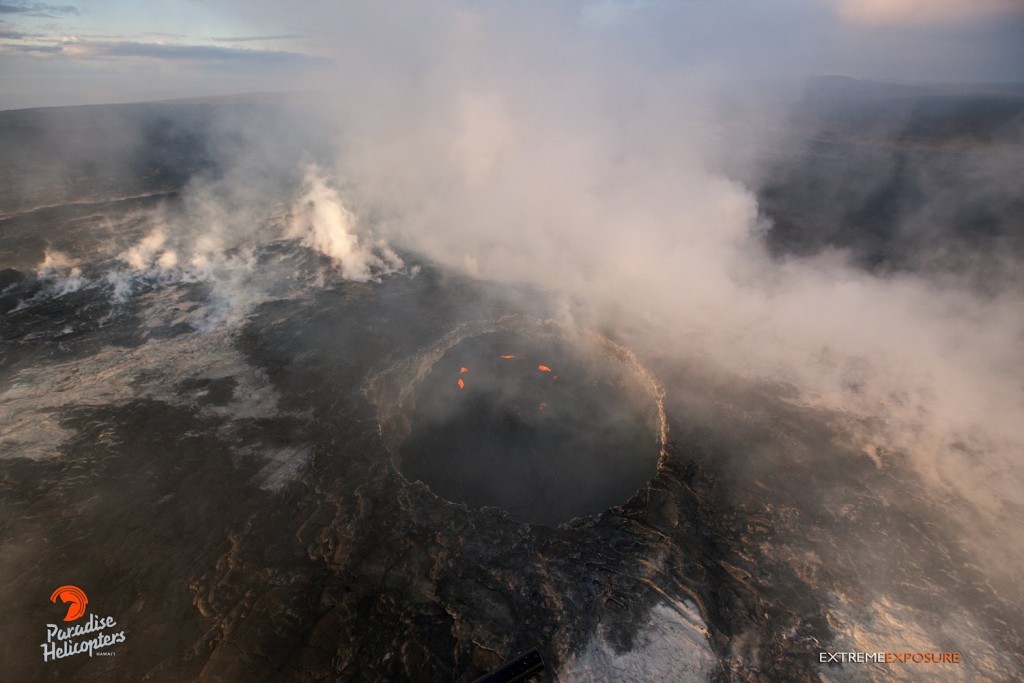 June 27th Lava Flow Observations:
Webcam and satellite images show continued surface flow activity on the June 27th flow field. Smoke plumes are visible in the webcam images where lava is igniting forest. The most distal active lava is within 6 km (4 mi) northeast of Pu'u 'O'o and is not currently threatening any nearby communities.
Source : HVO
Photos : Bruce Omori.