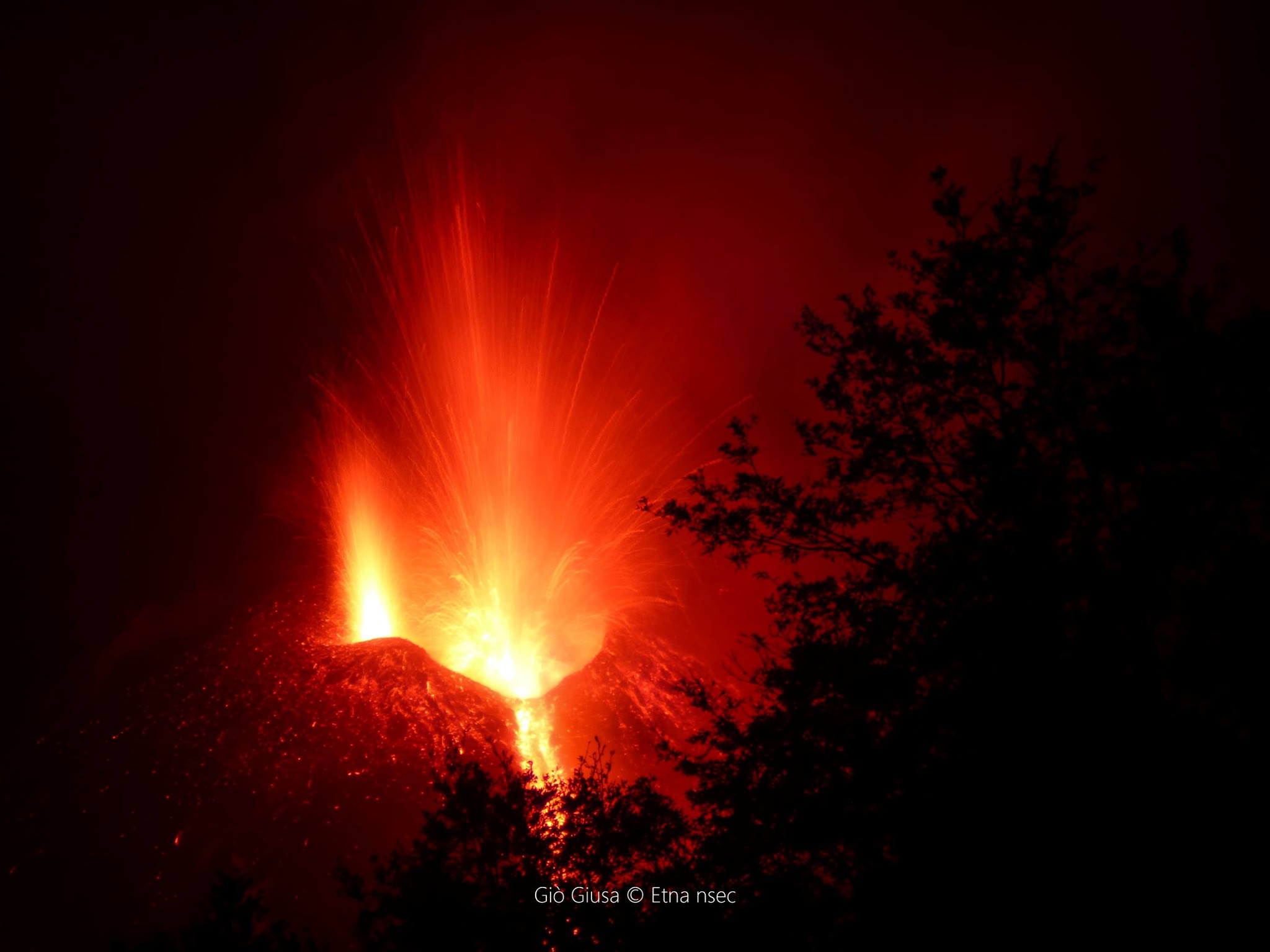 December 08, 2015. EN. Etna , Turrialba, Colima .
December 08, 2015.
Etna, Sicily :
The summit eruption of Mount Etna is it in decline? From about 4:00 am, the tremor is in free fall and webcams do not show more strombolian activity at the top of the New Southeast Crater. The thermal camera of the INGV continues to show a lava flow on the eastern flank of the cone. Yesterday the eruptive activity remained relatively stable although with a slight decline in the late afternoon. Will be moving towards the end of the event or is it simply a break from the strongest eruption of Mount Etna in the last 20 years?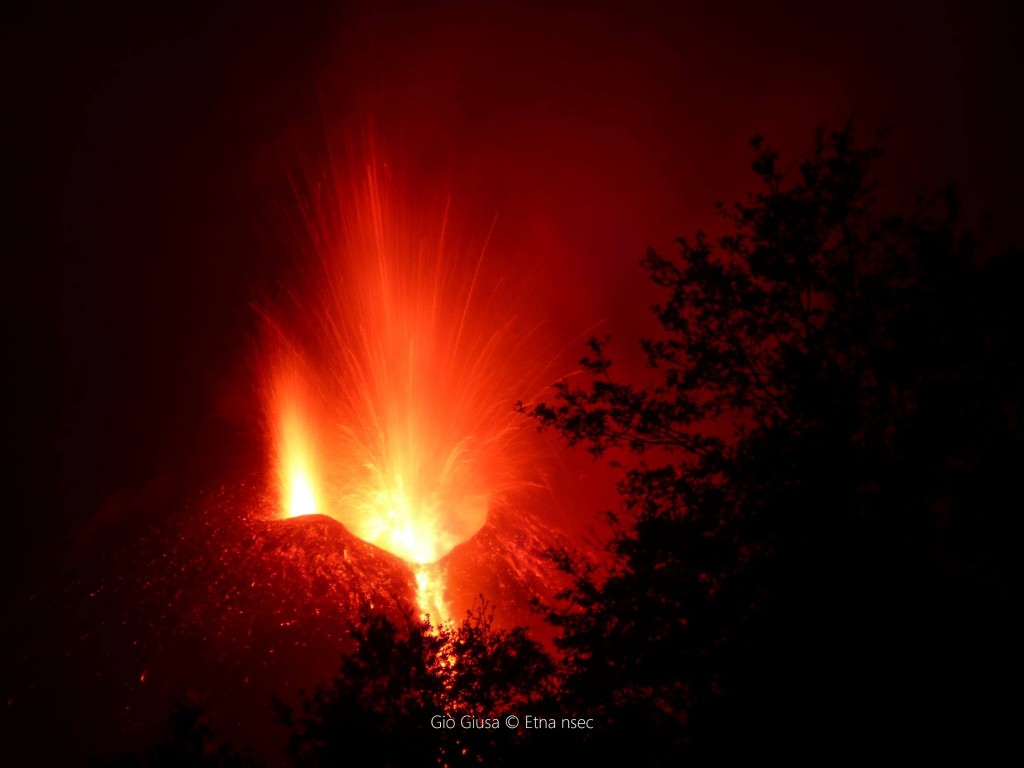 This morning, activity at Etna's New Southeast Crater has strongly diminished, volcanic tremor amplitude has dropped, and there are some ash emissions from the Northeast Crater. Aviation status back to orange.

Source : B Behncke
Photo : Gio Giusa
Turrialba, Costa-Rica :
Costa Rica's Turrialba Volcano, located 50 kilometers east of San José, erupted at 1:12 p.m. on Monday and launched ash and vapor into the air for about 10 minutes, experts with the University of Costa Rica (UCR) and the National University (UNA) reported.
This is the second event this month after another 10-minute explosion recorded on Dec. 7. also spewed ash and gases into the air.
Experts from UNA's Volcanological and Seismological Observatory of Costa Rica (OVSICORI) reported the explosion reached just under 400 meters in height.
UCR's Mauricio Mora at 2:30 reported there were no more explosions. Mora was conducting an inspection in the volcano's surrounding areas and said experts are evaluating whether the explosion was an isolated event or is part of an eruptive process.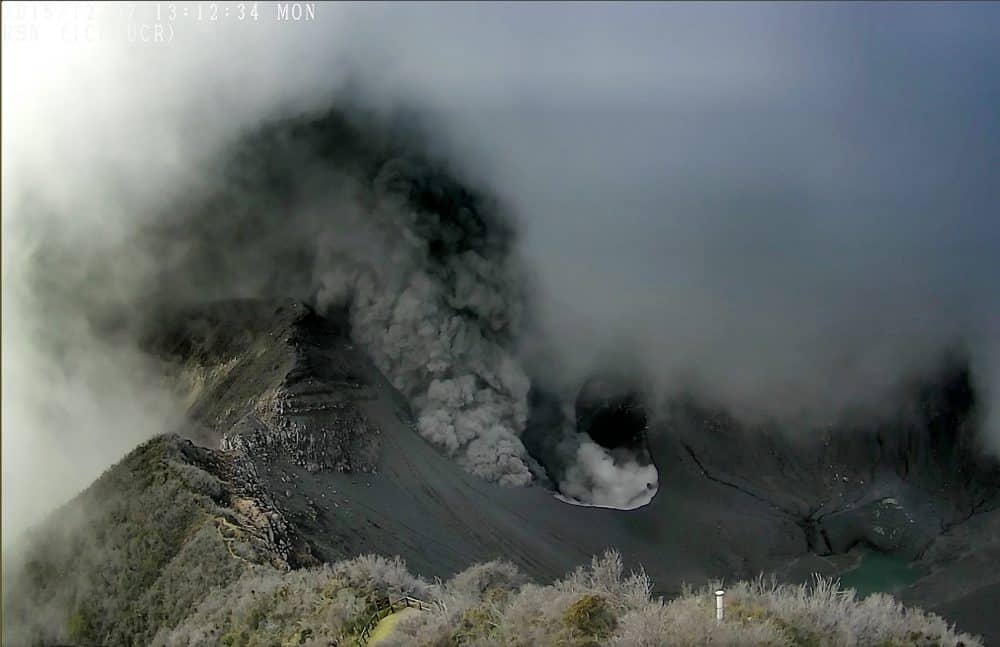 OVSICORI on its website reported that current wind conditions likely would take the ash west, and residents northeast of the capital – such as in Coronado and Sabanilla – could experience ash falling on their roofs and properties.
Turrialba Volcano has seen constant activity that in the past five years has prompted several evacuations of residents and farm animals.
Source : Tico Times
Colima, Mexique :
The eruption of Etna made us forget that other volcanoes are in intense activity, among others, the Colima volcano spews gas and ash columns at its last eruption.
6 DECEMBER 2015. Mexico's Colima volcano has spewed a column of gas and ash into the sky in the latest of a series of intermittent eruptions. Mexico's civil protection authorities said the column rose 2,500 metres over the crater before it was pulled by winds heading north-east.
The explosion prompted the civil protection authorities to warn nearby residents to watch for falling ash and to wear face masks when outdoors. Located in the south-western Mexican state of Colima bordering Jalisco, the volcano — known locally as the Fire volcano — has been exhibiting continuous activity since July 9.
Source : vallartadaily.com