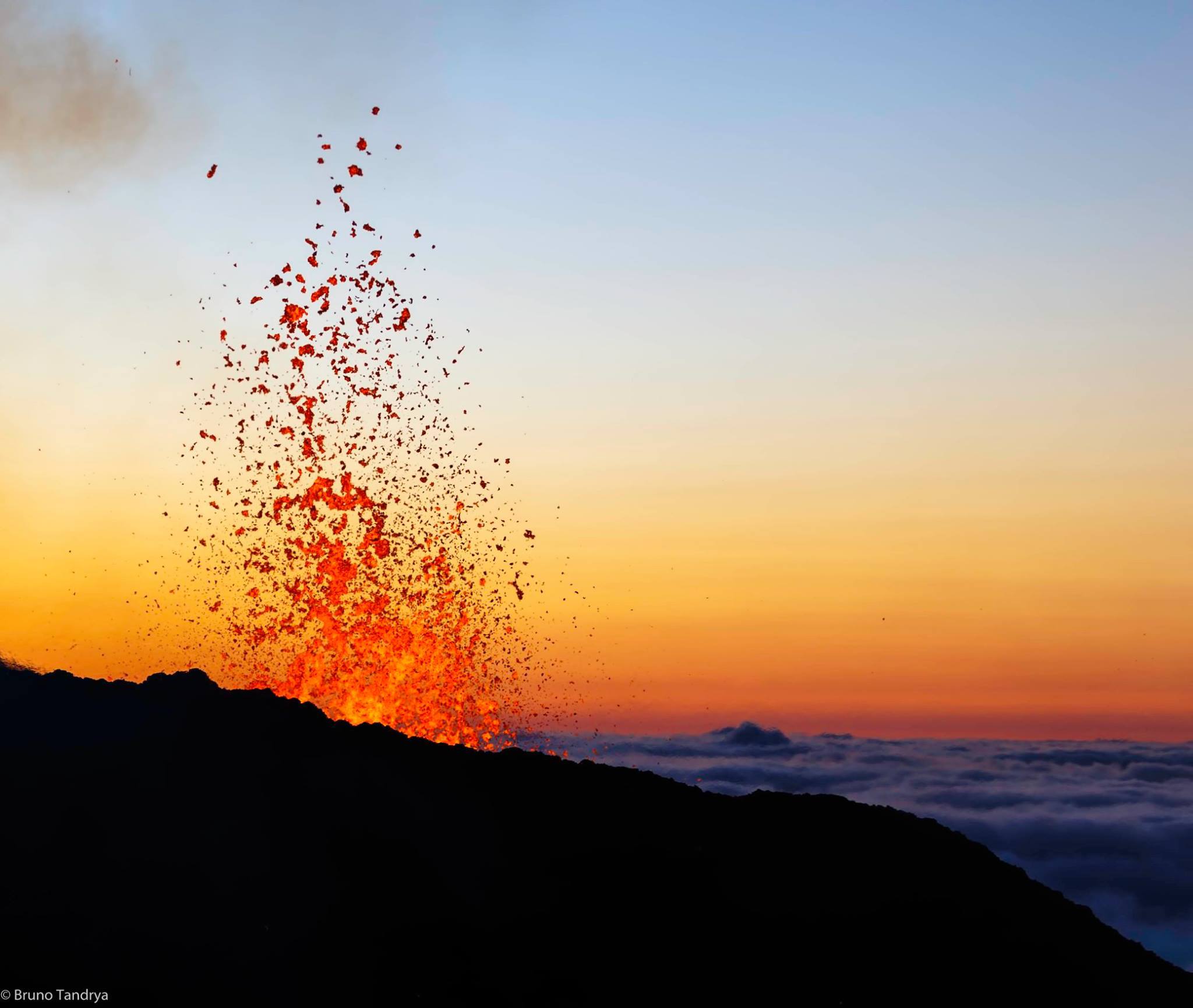 September 06 , 2015. English . Piton de la Fournaise, Reventador, Shishaldin .
September 06 , 2015.
Piton de la Fournaise, La Réunion :
Activity Bulletin Friday, September 5, 2015 at 15:00 (Local Time)
The eruption that began on August 24, 2015 at 18:50 continues.
The trend observed these days continues: The eruptive tremor remains high and we maintain the hypothesis that this increase is not related to an increase of the phenomenon of dynamism, but a change of the feed conduit.
Gas and flow rate measurements carried out remotely (stations that measure the flow of gas from Remparts and thermal / infrared by satellite) confirm this hypothesis because the observed values remain constant or slightly decrease over the two days.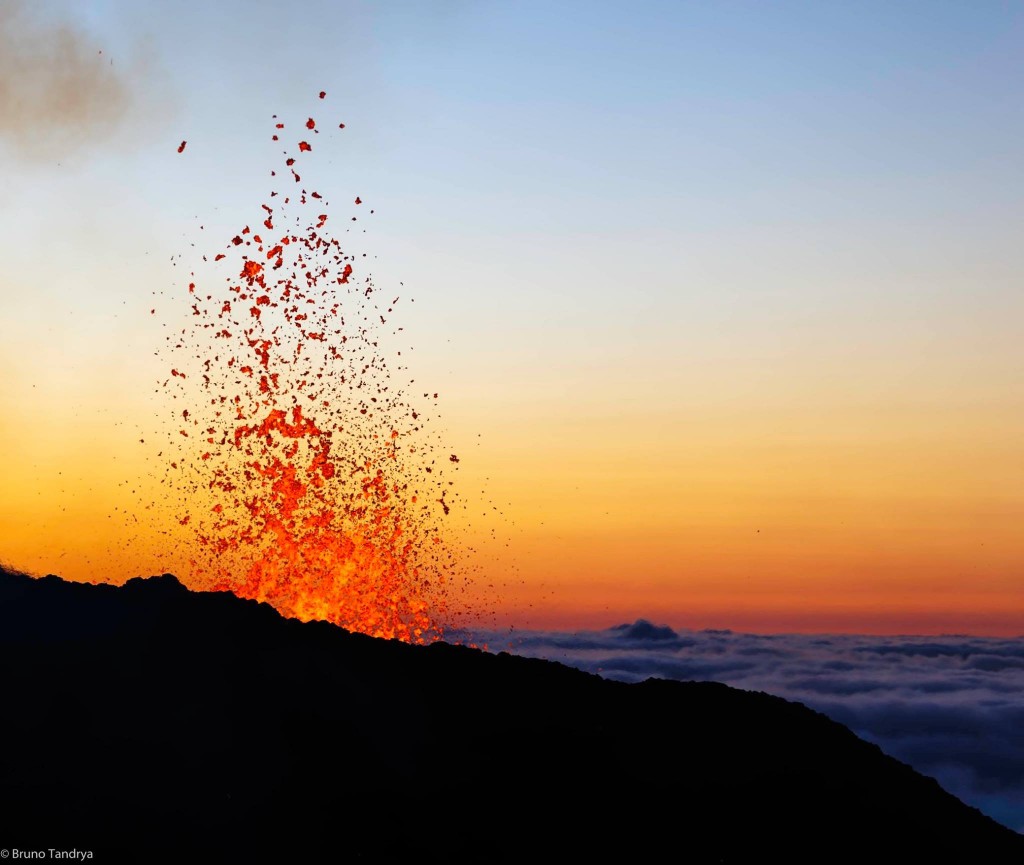 On the field the same trend is visible. The eruptive cone closes more. Inside, the lava lake is separated into two separate units. Fountains are less high than in previous days. The flows of lava are always at the tunnel exit located about 50 meters below the vent. This morning (September 5th 11:00) five small streams were present at the foot of the cone. Four of them were doing about thirty meters long. The fifth, most important, flowed east on a distance less than one kilometer.
Source : OVPF
Photos : Aurianna Annonay , Bruno Tandrya.
Reventador, Ecuador :
 
Saturday, September 5, 2015.
SUMMARY OF THE ACTIVITIES OF THE VOLCANO.
The volcano showed strong activity continues, with the presence of blasts. During the afternoon and yesterday evening, several explosions were observed with water vapor columns of gas and ash that reached 500 m above the crater and derived west.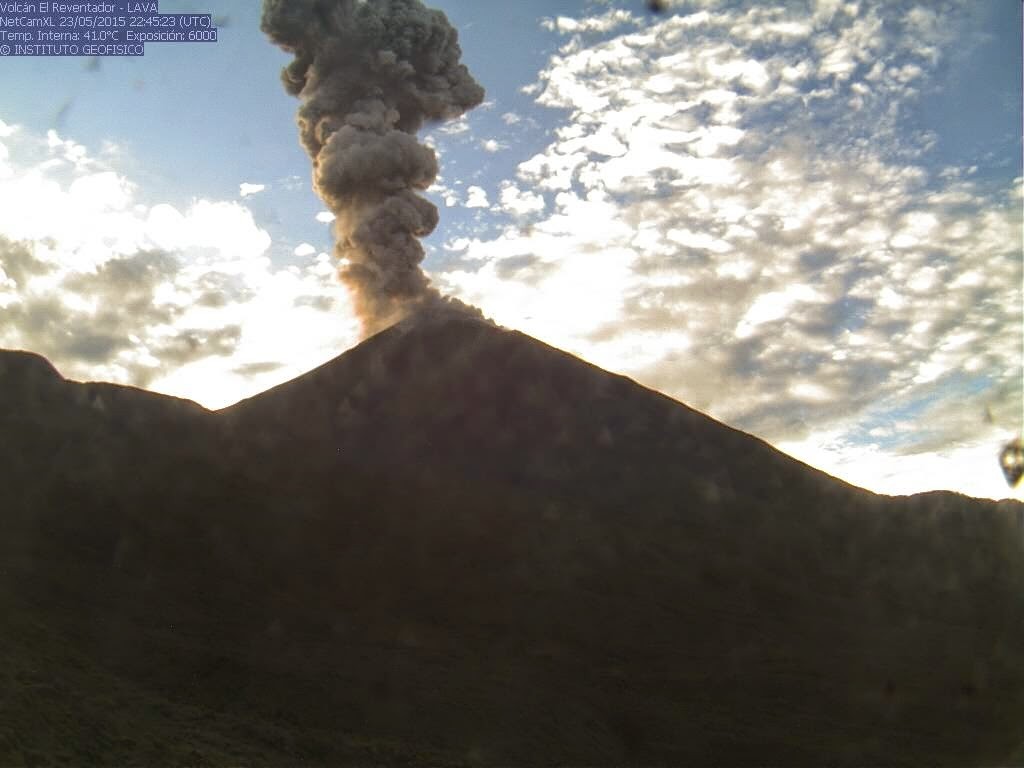 Technical and observations Annex
Seismicity: 28 long period events (LP), 30 explosions, 10 harmonic and 12 tremors and 12 tremors emission (TE) were recorded.

Observations, emissions and ash: During the afternoon and into the evening of yesterday were observed between clouds , ash emissions to the west at a height of 500 m above the crater. In the morning, the volcano has been observed while a few breaks between clouds ,  with an emission of ash from a height of 100 m.

Rains and lahars: No rain was not reported.
Source : IGEPN
Photo : IGEPN  ( 05/2015 ).
Shishaldin

, Alaska:
54°45'19 » N 163°58'16 » W,
Summit Elevation 9373 ft (2857 m)
Current Volcano Alert Level: WATCH
Current Aviation Color Code: ORANGE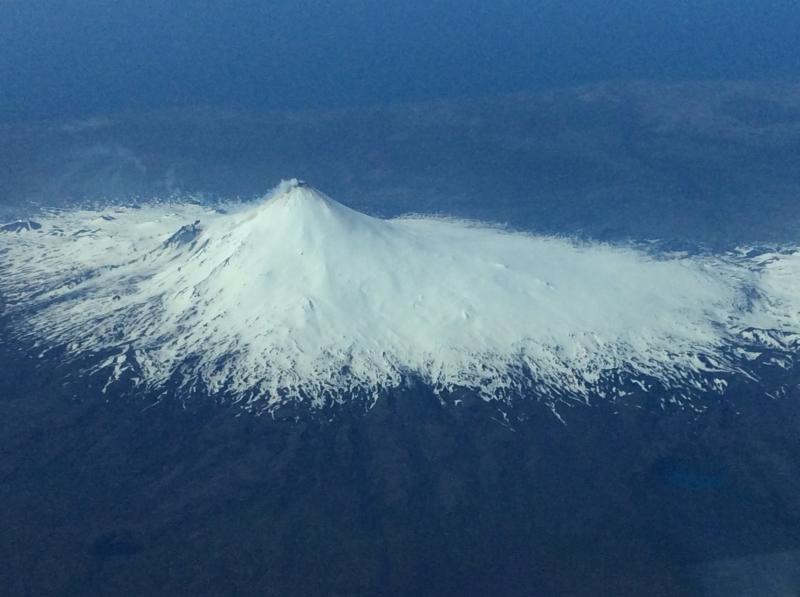 Low-level eruptive activity within the summit crater of Shishaldin likely continues. The level of seismicity remains above background. Weakly elevated surface temperatures were detected in cloudy satellite images of Shishaldin over the past day. No activity was observed in cloudy web camera views.
Source : AVO
Photo : AVO