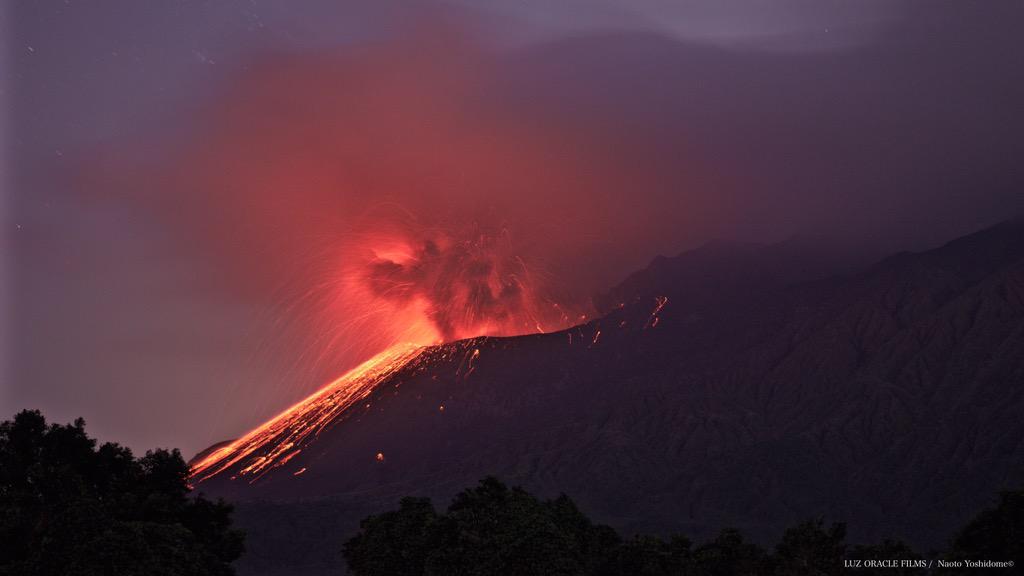 September 04, 2015. English . Kilauea, Sakurajima, Chaparrastique .
September 04, 2015.
Kilauea, Hawai :

19°25'16 » N 155°17'13 » W,
Summit Elevation 4091 ft (1247 m)
Current Volcano Alert Level: WATCH
Current Aviation Color Code: ORANGE
Activity Summary:
The lava lake at Kilauea's summit remains active. Summit tiltmeters recorded slow deflationary tilt overnight. The East Rift Zone lava flow northeast of Pu'u 'O'o remains active within 8 km (5 mi) of the vent and does not currently pose a threat to communities. Normal levels of seismic activity continue across the volcano.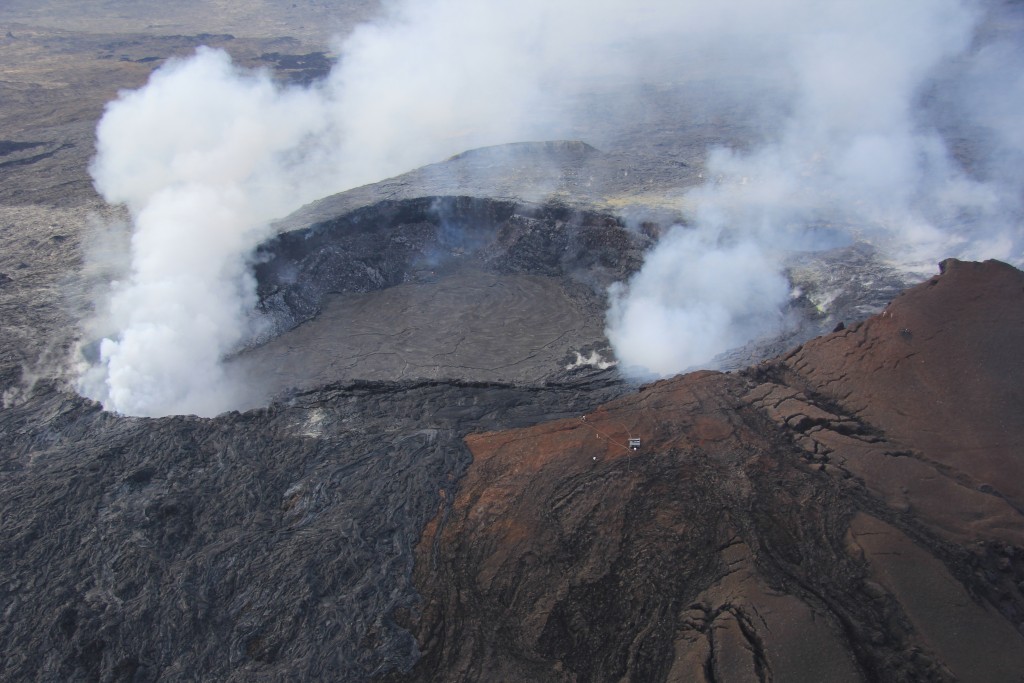 View of Pu'u 'O'o  crater, looking south. The floor of the crater was resurfaced yesterday (August 27) by lava flows erupting from a vent at the northeast edge of the crater (fuming area to the left).
Summit Observations:
The lava lake dropped several meters with deflationary tilt overnight to a level about 60 m (197 ft) below the floor of Halema'uma'u – a drop of about 10 m (33 ft) from yesterday morning's level. Episodic bursts of seismic tremor associated with spattering on the surface of the lava lake continued. Tiltmeters at Kilauea's summit recorded the start of slow deflationary tilt at about 6 pm yesterday. Weak winds allow the summit gas plume to rise vertically before being blown slowly to the west this morning. Summit sulfur dioxide emission rates ranged from 1,700 to 2,700 metric tons per day for the week ending September 1.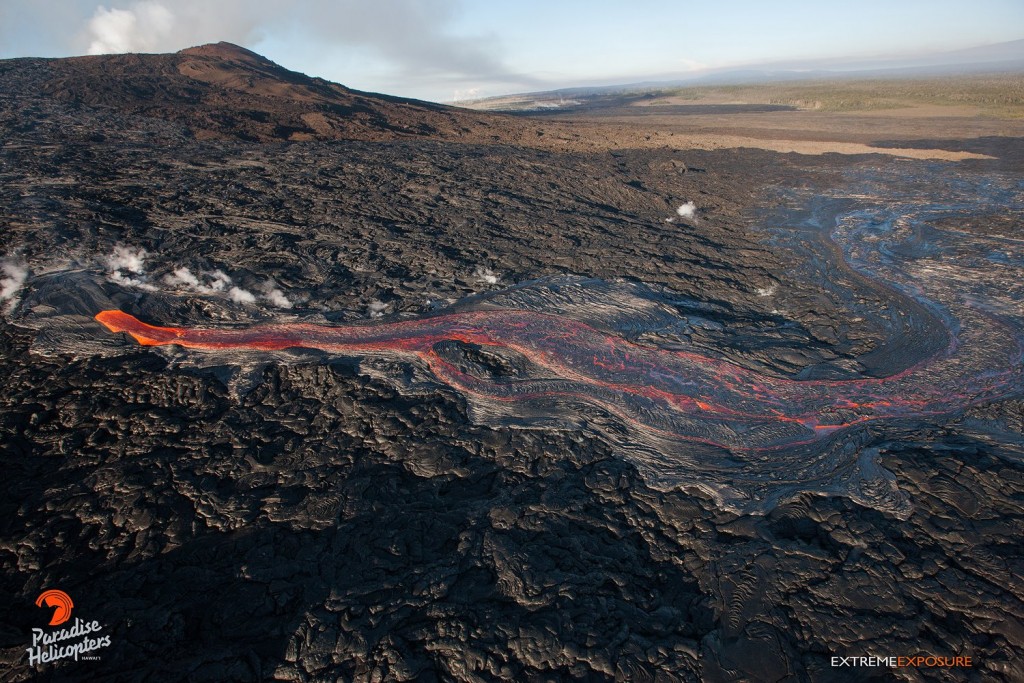 Pu'u 'O'o Observations:
Normal activity (continuous gas release and glow at night) continued from vents within the crater. The sulfur dioxide emission rate from all East Rift Zone vents was about 390 metric tons per day when measurements were last possible on August 13, 2015.
June 27th Lava Flow Observations:
Clear webcam views yesterday and overnight showed continued scattered activity on the flow field northeast of Pu'u 'O'o. Lava breakouts are active only within about 8 km (5 mi) of Pu'u 'O'o and are not threatening any structures. Some breakouts are marked by smoke plumes where lava is creeping into the forest.
Source : HVO
Photo : HVO , Bruce Omori.
Sakurajima

,

Kyushu

, Japon:

31,593 ° N, 130,657 ° E
Summit : 1 117 m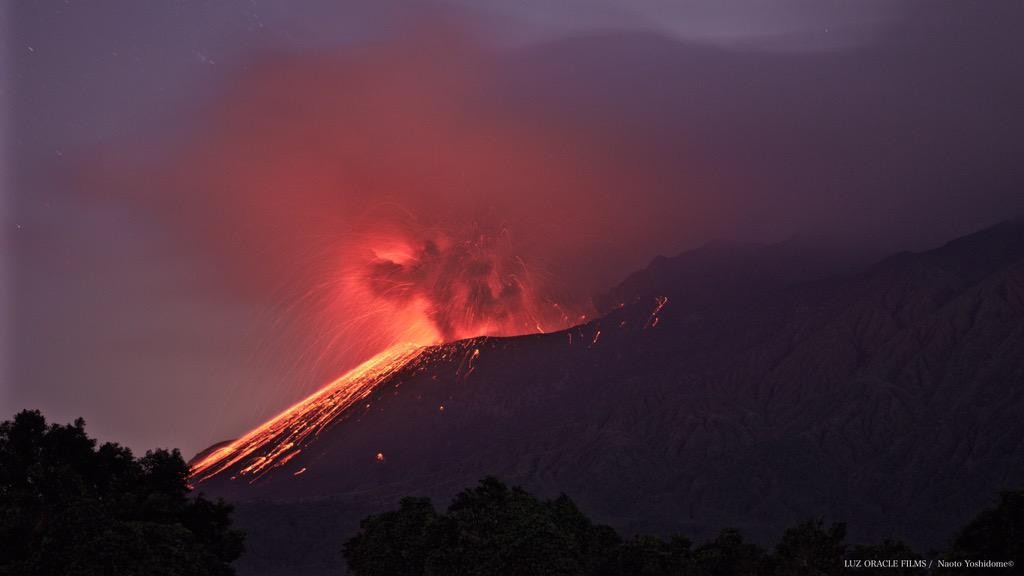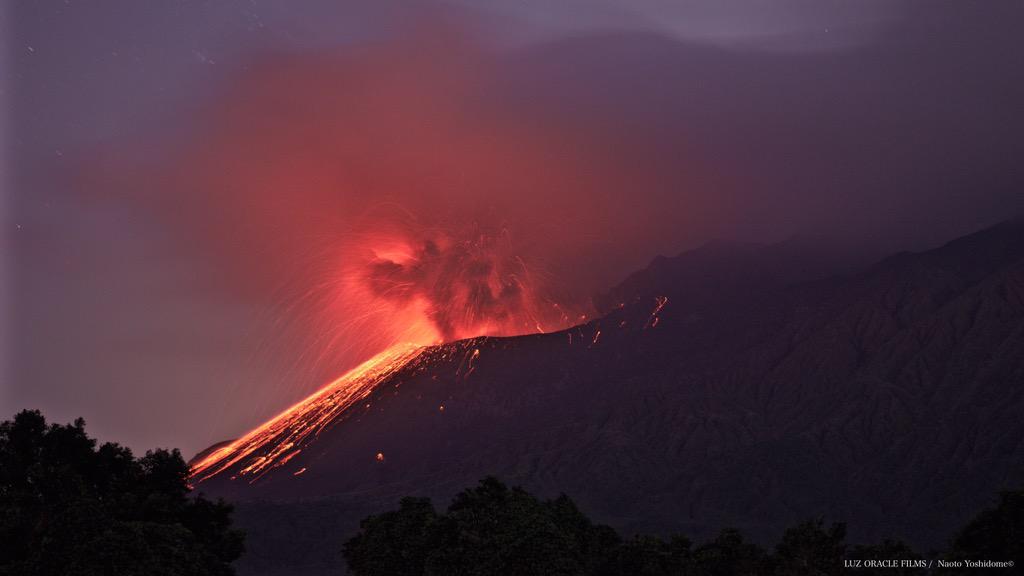 JMA reported that small-scale explosions from Showa Crater (Aira Caldera's Sakurajima volcano) were detected during 28-29 August. An ash plume rose 800 m above the crater on 29 August. Small explosions occurred at Minamidake Crater on 30 August. The Alert Level was lowered to 3 (on a 5-level scale) on 1 September.
Source: Agence météorologique japonaise (JMA)
Photo : Naoto Yoshidome
Chaparrastique, El Salvador :
Special Report No. 83, Wednesday, September 2
Dated on August 28th , the Chaparrastique volcano showed a downward trend. But it still continues to emit sulfur gases and changes are observed in the seismic activity of the volcano.
The data obtained from the monitoring network installed on the volcano, for interpreting the behavior of the magma chamber, which is fed regularly with the magma subduction from Cocos / Caribbean plates, leading to sudden and radical changes from the ashes emissions and gas, as well as the seismicity of the volcano. This behavior can last for months or years.
During the last 72 hours, the seismic vibration of the volcano has tended to decline, fluctuating between 103 and 184 units RSAM / hour on average, with an average of 138 units, knowing that the average is 50 units RSAM in normal value.
The recording of sulfur dioxide emissions in the DOAS station located in San Jorge also shows lower values. Surveillance cameras show a quiet volcano, no high temperatures are recorded in gas emissions and no reporting of gas pulses are noted.. At 8:15 p.m. on Monday, August 31 , it was reported by the Civil Protection of the municipality of San Jorge, at 8.3 km southwest of the crater, slight sulfur smell.


During most of this period, the air quality conditions were « good » (ppm <0.1). Except between 6:30 p.m. and 22:00 on Monday, they reached an « unhealthy level for vulnerable persons«  (0.2 ppm << 1).
As for precipitation in the upper area of the volcano in the last 24 hours there is no registration.
The MARN continues its enhanced device monitoring, and maintaining close communication with the General Directorate of Civil Defense and local observers.
Source : Marn.
Photo : correodelorinoco