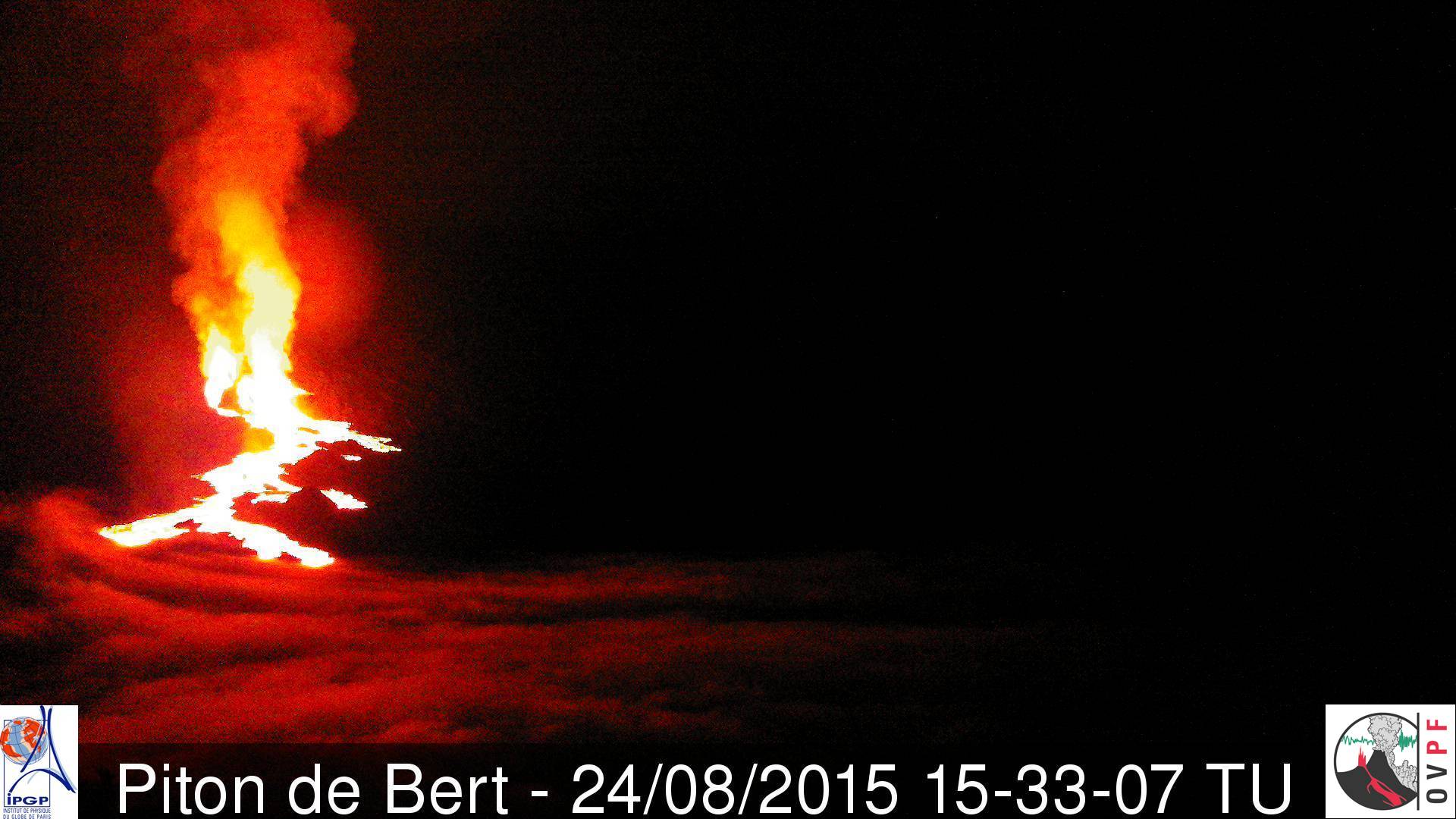 August 24 , 2015. English. UPDATE 17h 45. Piton de la Fournaise.
August 24 , 2015.
Piton de la Fournaise, La Réunion :
ALERT LEVEL:  Alert 2-2 – current eruption in the Enclos
After the increase in seismic activity recorded to day, the Piton de la Fournaise erupted this Monday, August 24th at 18:50.
Consequently, the prefect of Reunion triggered today at 19h, the alert 2-2 plan « ORSEC * Volcano«  ongoing eruption.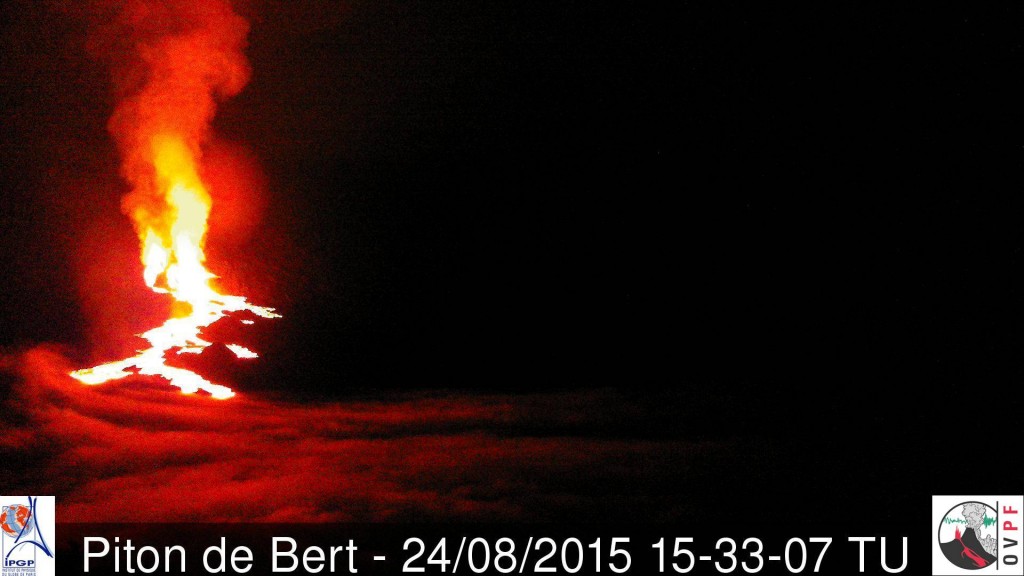 Public access to the enclos Fouqué, whether from the path of Pas de Bellecombe or from any other path as well as the helicopter landing in the volcano area remain strictly prohibited until further notice.
Source : OVPF