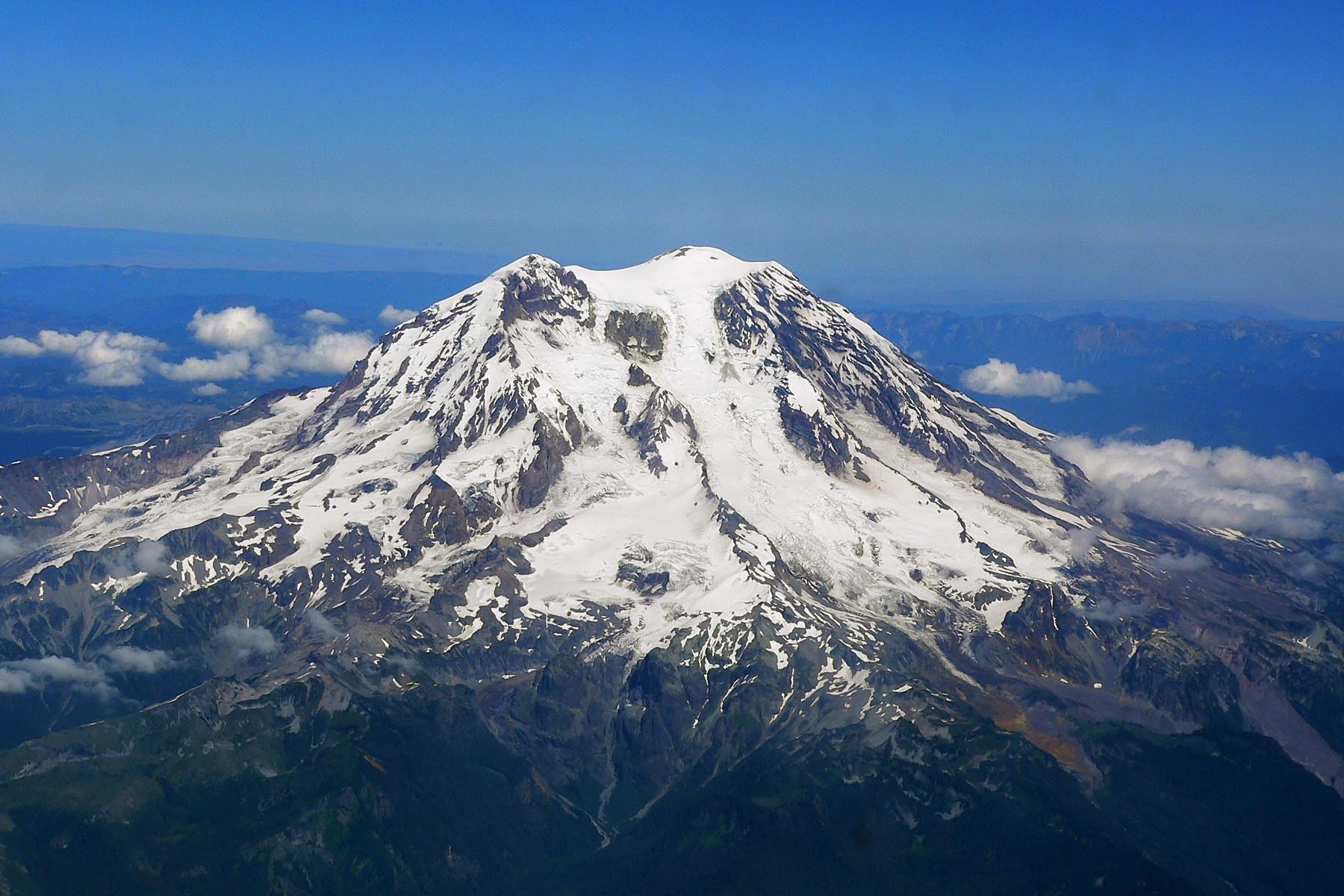 August 13, 2015. English. Cleveland, Chaîne des Cascades , Cotopaxi.
August 13, 2015.
Cleveland, Alaska :
52 ° 49'20 « N 169 ° 56'42 » W,
Summit Elevation: 5676 ft (1730 m)
Volcano   alert level: WATCH
Aviation   Colour code: ORANGE
An overflight by helicopter, on August 4, 2015, of the Cleveland volcano crater in Alaska showed that in this crater was formed a new lava dome, with concentric rings and radial fractures on its surface, surrounding the upper part of a « core ». In infrared images it was found that its temperature is 550-600º C (1022-1112 ° F).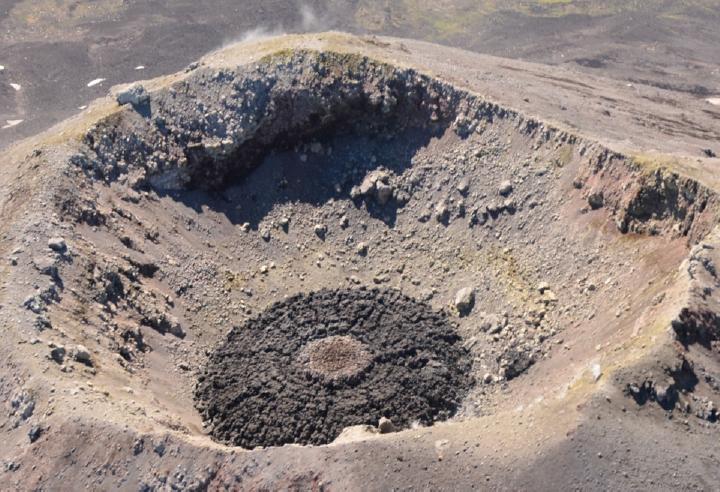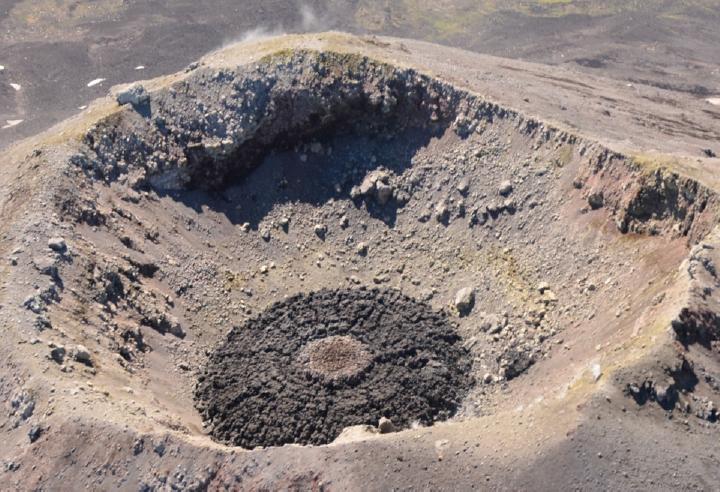 Cleveland Volcano overflight, August 4, 2015. View of lava dome within Cleveland's summit crater, showing concentric rings and radial fractures in dome surface, surrounding elevated, hot dome core. Photo by John Lyons, AVO/USGS.

Some occasional views of the camera helped see a small plume of steam coming out of the crater. During the overflight, small ash emissions and gas were noted, indicating that eruptive activity continues. No evidence of lava flow from the crater. On July 21, 2015, a small explosion destroyed the dome formed in November 2014. This led to the Alaska Volcano Observatory (AVO) to increase the aviation code to orange. After this explosion have continued to observe high surface temperatures of the crater, indicative of a new lava effusion.

No activity was observed cloudy satellite images or partly cloudy web camera views of Cleveland Volcano over the past 24 hours. No unusual volcanic seismicity was detected over the past day.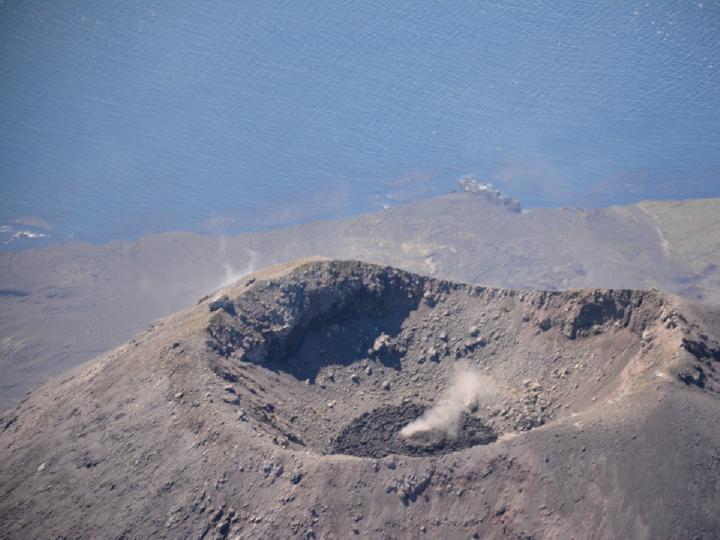 Minor degassing from the dome.

The Cleveland Volcano is a stratovolcano which forms the western part of the island Chuginadak a remote uninhabited island in the Aleutian Islands. It has a height of 1730 meters. The last major eruption was in 2001, with clouds of ash up to 12 km altitude. Since then, the activity has been intermittent, with a production of small lava flows, often followed by explosions with ash clouds up to 6 km above the level of the sea. These explosions also produce pyroclastic flows and lahars that sometimes reach the coast.
Source : AVO, GVP , Avcan.
Photo : Lyons, John
Chaine Des Cascades , Etats-Unis :

Current Volcano Alert Level: NORMAL
Current Aviation Color Code: GREEN
Activity Update:
All volcanoes in the Cascade Range of Oregon and Washington are at normal background levels of seismicity. These include Mount Baker, Glacier Peak, Mount Rainier, Mount St. Helens, and Mount Adams in Washington State; and Mount Hood, Mount Jefferson, Three Sisters, Newberry, and Crater Lake in Oregon. Additionally, GPS data from most of the major volcanoes, and sparse real-time hydrologic and geochemical monitoring, show no anomalous activity.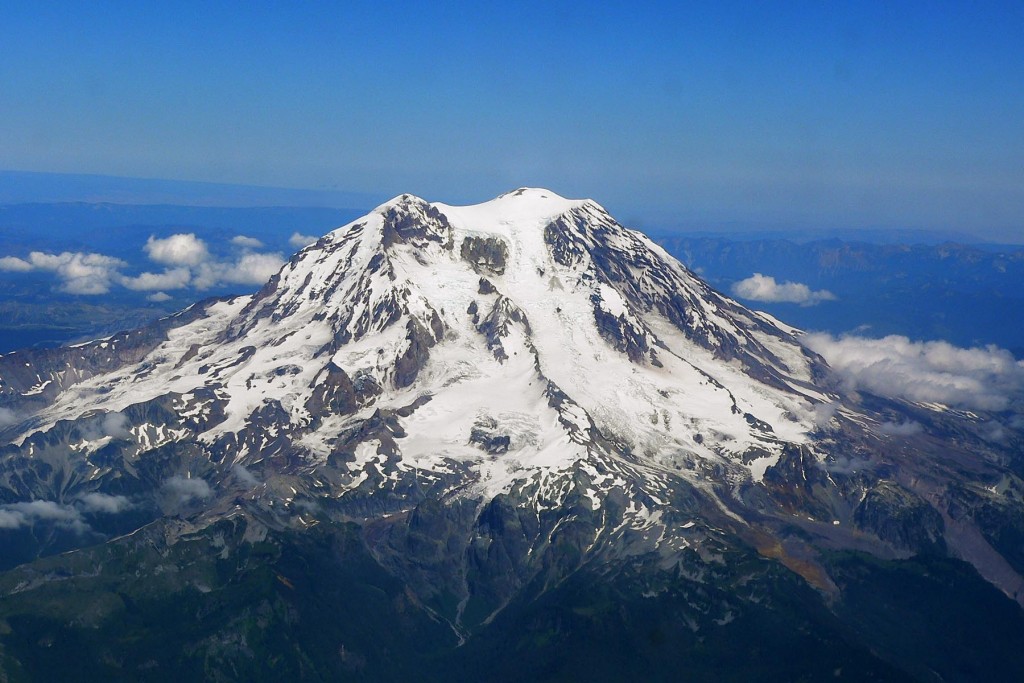 Recent Observations:
Monitoring systems show that activity at Cascade Range volcanoes remains at background levels. Field crews have been conducting campaign deformation studies at Mount Hood and geological investigations at Glacier Peak and Mount Jefferson.
Source : CVO
Photo : Wikimedia.
Cotopaxi, Equateur :
STATE REPORT on the Cotopaxi volcano No. 70, August 12, 2015.
SUMMARY OF THE ACTIVITIES OF THE VOLCANO:
State of the volcano: Active without eruption
Internal Activity Level: Moderate
Surface activity: Low
In the last 24 hours, the internal activity is classified as moderate, based on seismic data and sulfur dioxide emissions.
Seismicity: In the last 24 hours, 35 events long period (LP) were recorded, and 10 episodes of tremor.
Gas: From 7:00 to 5:00 p.m. yesterday through DOAS instruments were recorded emission of 1626t / d of SO2, average value obtained from 53 valid measurements.
Observations, emissions and ash: Yesterday afternoon and this morning, gas emissions were observed at a height of 100 m above the crater.
Rains: No rain was reported.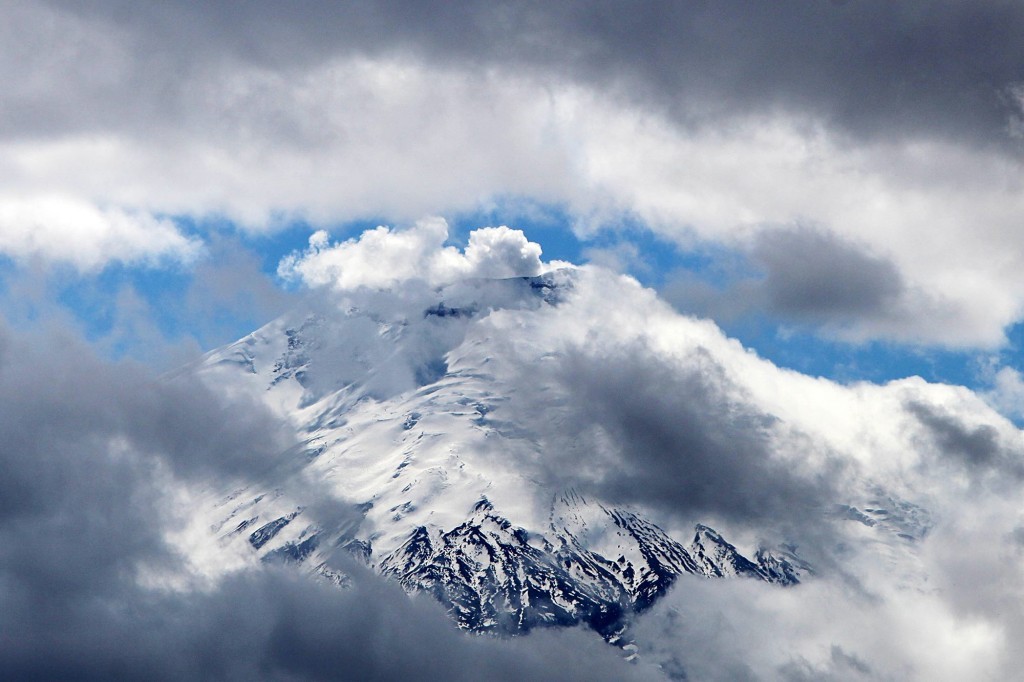 GENERAL INFORMATION
This report on a daily basis will be published at 12:00 (TL), while the behavior of the volcano warrants. The data and observations will be made between 11:30 the day before, until 11:30 the day of publication (24 hours). In the case of an increase or a change in the volcano's behavior will be issued a special report.
Source : IGEPN
Photo : GDA/AP