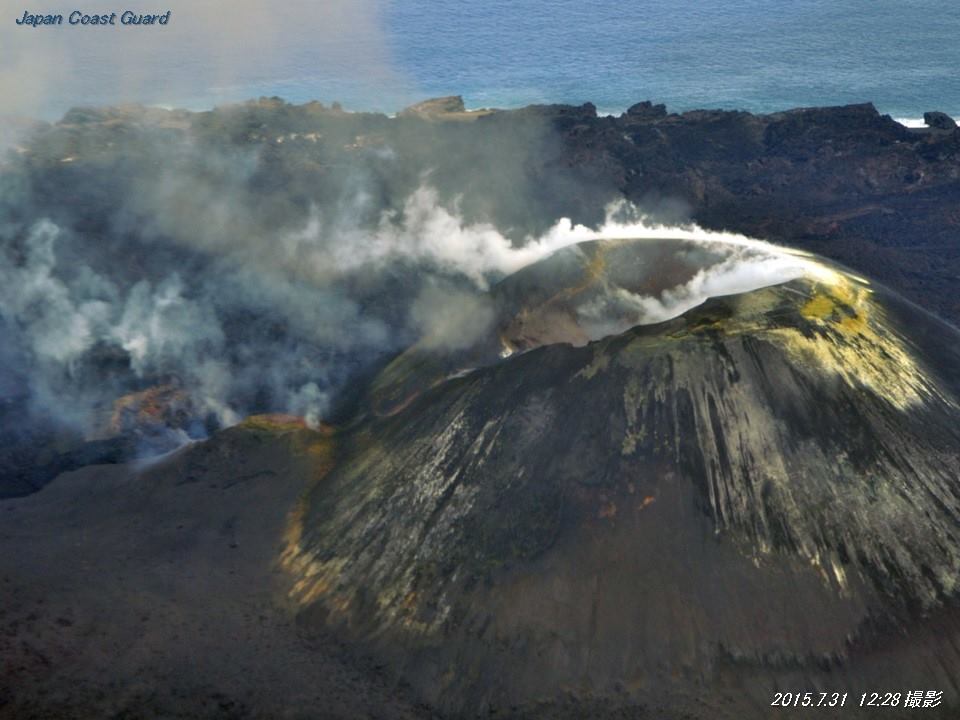 August 05, 2015. English . Sinabung , Taal, Nishinoshima .
August 05, 2015.

Sinabung, Indonesie :
The Sinabung continues to issue pyroclastic flows.
High activity persists on the Sinabung volcano, which continues to present an alert level IV, the highest since June 2, 2015. A high seismicity is recorded and continues everyday the feed of viscous lava of the dome that piled up on top of the volcano.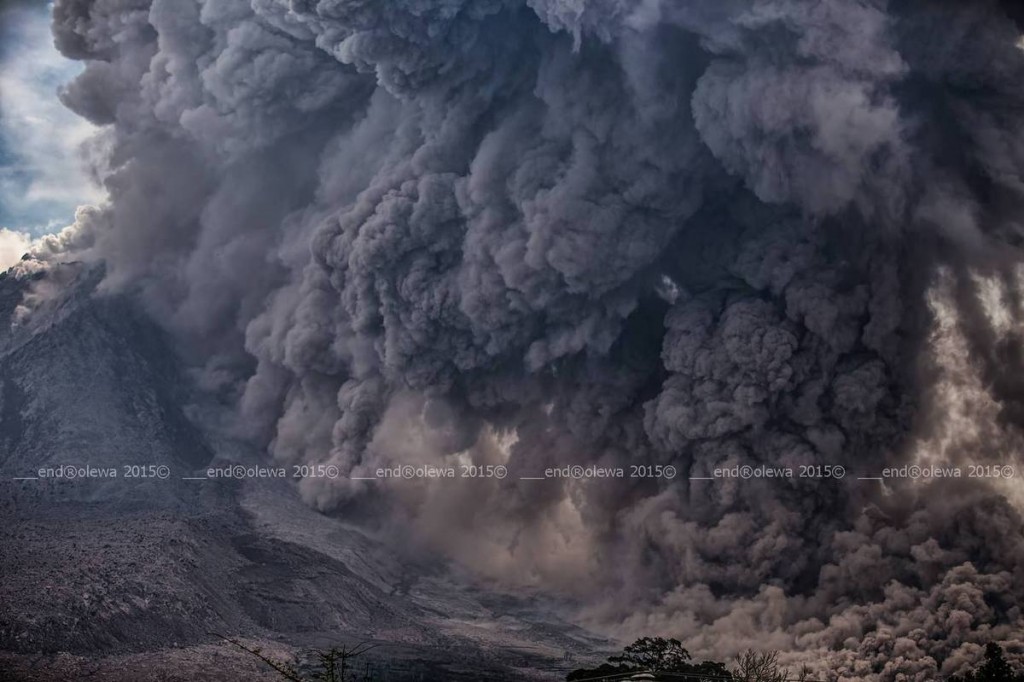 This dome currently has two large lobes  down to the SE and E. When the flanks of the lobes become unstable, some part of it are collapsing , generating pyroclastic flows (or nuees ardentes) consisting of mixtures of ash, gas and rock fragments to high temperatures, reaching high speed, and, in the case of areas of Sinabung volcano down to 4,500 meters of the volcano.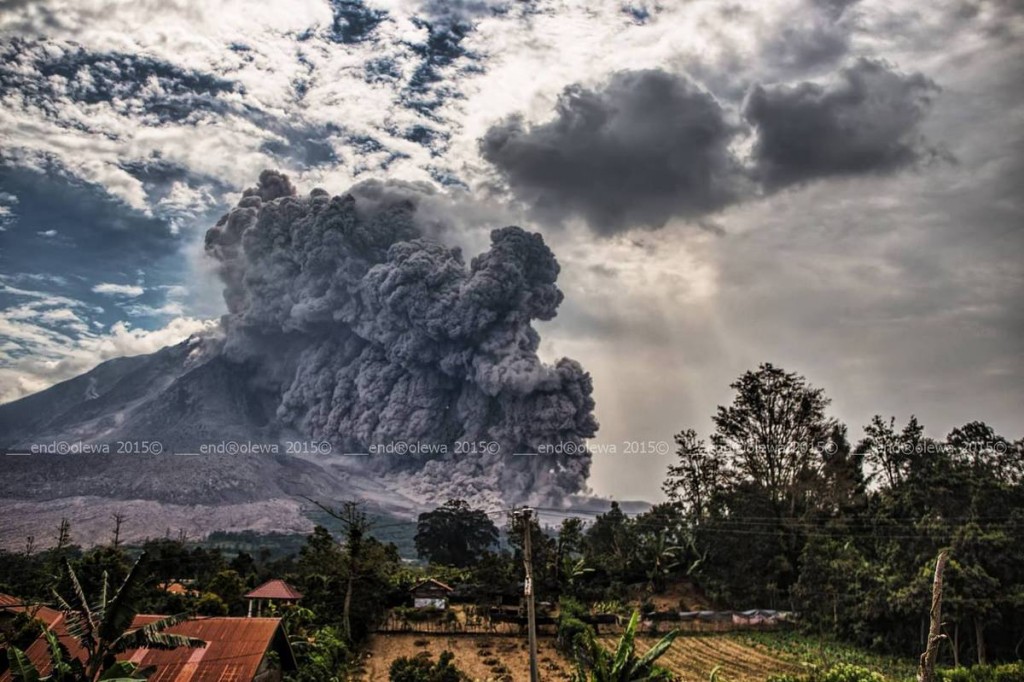 This dome has increased by 4 million m3 of lava accumulated in June As a result of recent pyroclastic flows by partial collapse, it decreased in volume, but he still accumulated more than 2 million m3, and lava always contributes to make it bigger, so it continues to produce pyroclastic flows.
There are currently 11,110 evacuees spread over ten shelters.
Source : Avcan
Photos : Endrolew
Taal, Philippines :
BULLETIN of August 04 , 2015 08:00
Taal Volcano's seismic monitoring network recorded four (4) volcanic earthquakes during the past 24 hours. Field measurements conducted on July 30, 2015 at the western sector of the Main Crater Lake yielded an increase in water temperature from 32.7°C to 33.5°C, a decrease in water level from 0.39 to 0.35 meter, and a decrease in acidity from pH 3.02 to 3.12.
Ground deformation measurements through precise leveling surveys on May 25 to June 3, 2015 indicated slight inflation of the edifice compared to February – March 2015. Ground deformation measurements from GPS data also indicate an inflationary trend since May 2014, with the edifice being slightly inflated compared to February 2011 baseline data.  Carbon dioxide (CO2) emission at the Main Crater Lake increased from 1634 tonnes/day in April 2015 to 2300 tonnes/day in July 2015.
Alert Level 1 remains in effect over Taal Volcano.
Source : Phivolcs
 Nishinoshima, Japon :
Increasing the size of the crater.
The Coast Guard conducted a new survey of the island of Nishinoshima on July 31 2015. It was observed that the crater joined the small crater which opened on July 6 north of the existing one, forming one large crater. The new high point has accumulated around the crater of abundant sulfur deposits, which could indicate a decrease in cone temperature. Furthermore, no explosion was observed as in the past.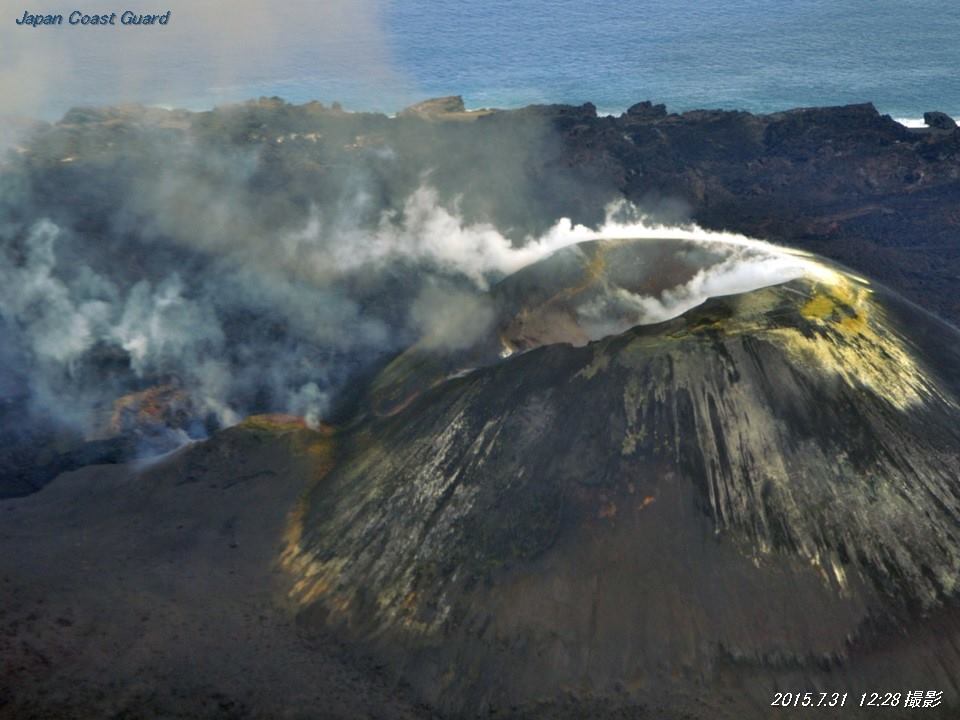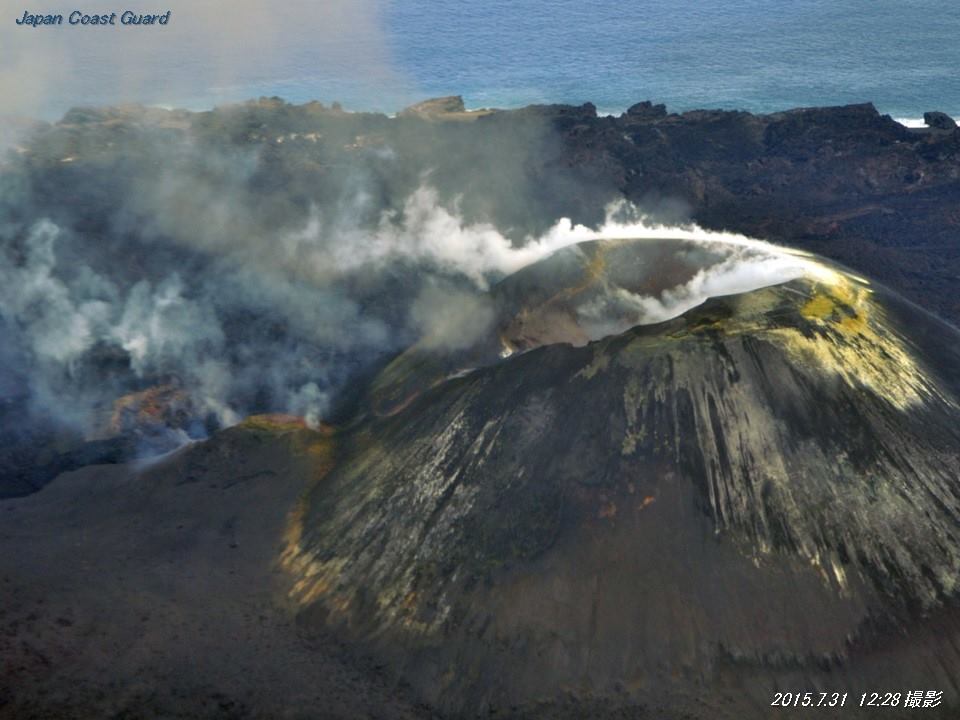 Release of volcanic gases from the crater and sulfur deposits produced by a band of fumaroles around the pyroclastic cone. Nishinoshima, Japan. July 31 2015. Japanese Coast Guard. JCG.
The lava flows eastwards, increasing the size of the lava field and producing clouds of steam in contact with the sea. On a width of 100, 200 meters along the coast still produces water sea discoloration , which surrounds the island of a yellow-green color ring.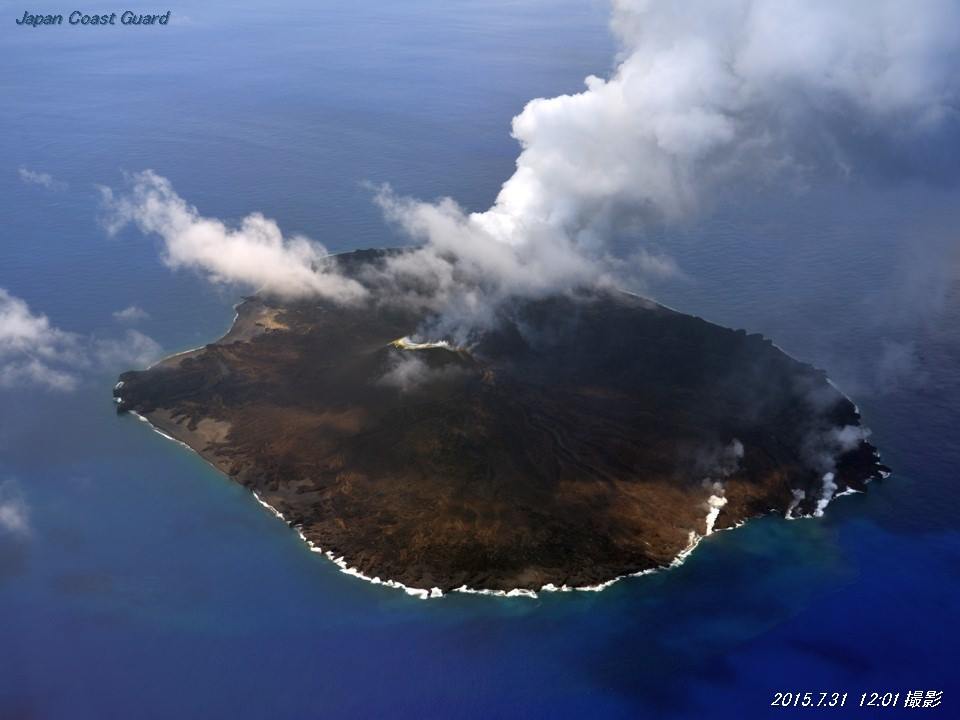 Fumarolles and yellowish gas around the crater. Discoloration of the water around the island and clouds of steam produced by lava on contact with water is also observed. Nishinoshima, Japan. July 31 2015. Japanese Coast Guard. JCG.

On July 31, when hovering over the island, it was found a tall cloud, but without data on its overall shape or its exact size. Navigation restrictions continue 4 km around the island.
Source : Avcan / Japan coast Guard