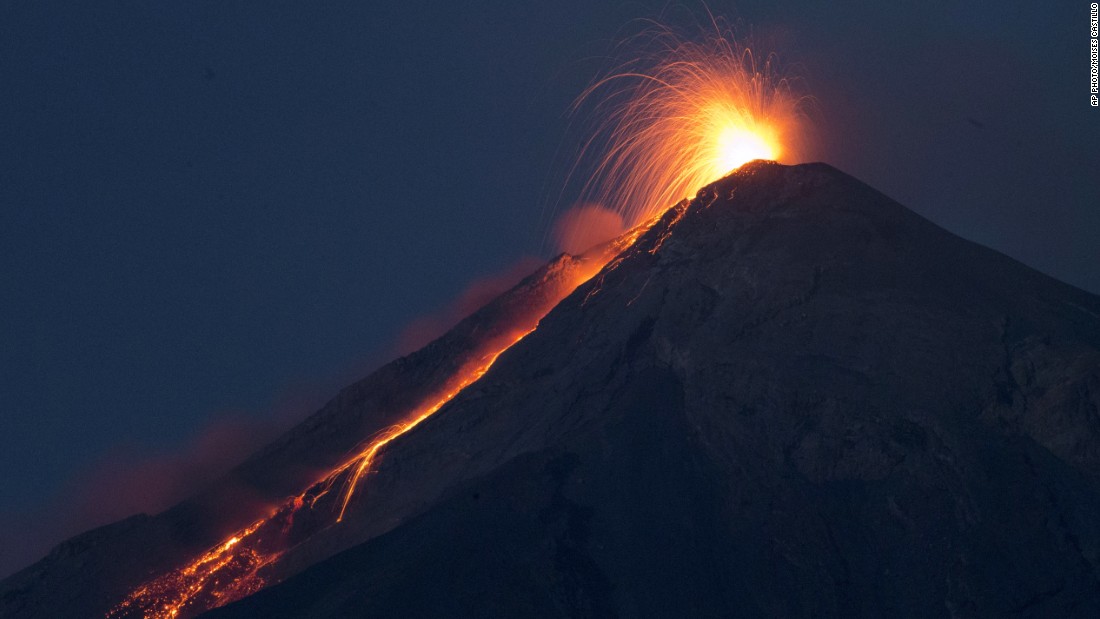 03/07/2015. English . Kilauea , Fuego, Cereme .
03/07/2015.
Kilauea , Hawai :
19°25'16 » N 155°17'13 » W,
Summit Elevation 4091 ft (1247 m)
Current Volcano Alert Level: WATCH
Current Aviation Color Code: ORANGE
Activity Summary:
There have been no significant changes in the summit and East Rift Zone eruptions of Kilauea Volcano. At the summit, the lava lake was briefly disrupted by a wall collapse yesterday afternoon, then resumed its usual patterns of circulation and occasional spattering, producing a gas plume during the day and glow at night. At the East Rift Zone, surface flows are still active within about 8 km (5 mi) northeast of Pu'u'O'o.

A view of the southern portion of Pu'u'O'o crater, where two small incandescent vents have been active recently.
Summit Observations:
Summit tiltmeters have not recorded any significant tilt trends since Sunday, June 26th. Part of the rim and wall of the Overlook crater collapsed into the lava lake yesterday afternoon starting about 2:30. As seen previously with such events, an ashy plume, rapid oscillation of lava lake level, and intense spattering in the lake at the impact site were produced. There was no appreciable net change in the lava lake level over the past day and it remains at about 47 m (155 ft) below the rim of the Overlook crater. Seismicity rates beneath Kilauea's summit continued within background values, with bursts of seismic tremor associated with periods of vigorous spattering of the lava lake. Sulfur dioxide emission rates ranged between 2,100-2,700 tonnes/day for the week ending June 30.
Flows continue to breakout on the flats just downslope of the vent's northeast flank, slowly covering what remains of Pu'u Kahaualea. Pu'u'O'o sits enshrouded in cloud cover in the upper left.
Pu'u'O'o Observations:
There have not been any significant changes at Pu'u'O'o. Seismicity rates are at background levels. Webcams show multiple incandescent outgassing vents within the crater. The sulfur dioxide emission rate from all East Rift Zone vents was about 700 tonnes/day when last measured on June 19, 2015.
June 27th Lava Flow Observations:
Webcam images indicate that active lava breakouts continue within an area extending about 8 km (5 mi) northeast Pu'u'O'o.
Source : HVO.
Photo :  Bruce Omori .
Fuego, Guatemala :
Guatemala, July 1, 2015, 6:15 p.m. (local time)
Decline of the eruptive activity of Fuego
Activity: vulcanian
Body type: composite stratovolcano
Geographical location: Latitude 14 ° 28'54 N, Longitude 90 ° 52'54 W
Altitude: 3,763m
According to the monitoring done by the Ministry of instrumental seismological research, geophysical services information and information from local observers from the OVFUEGO INSIVUMEH, we come to that deduction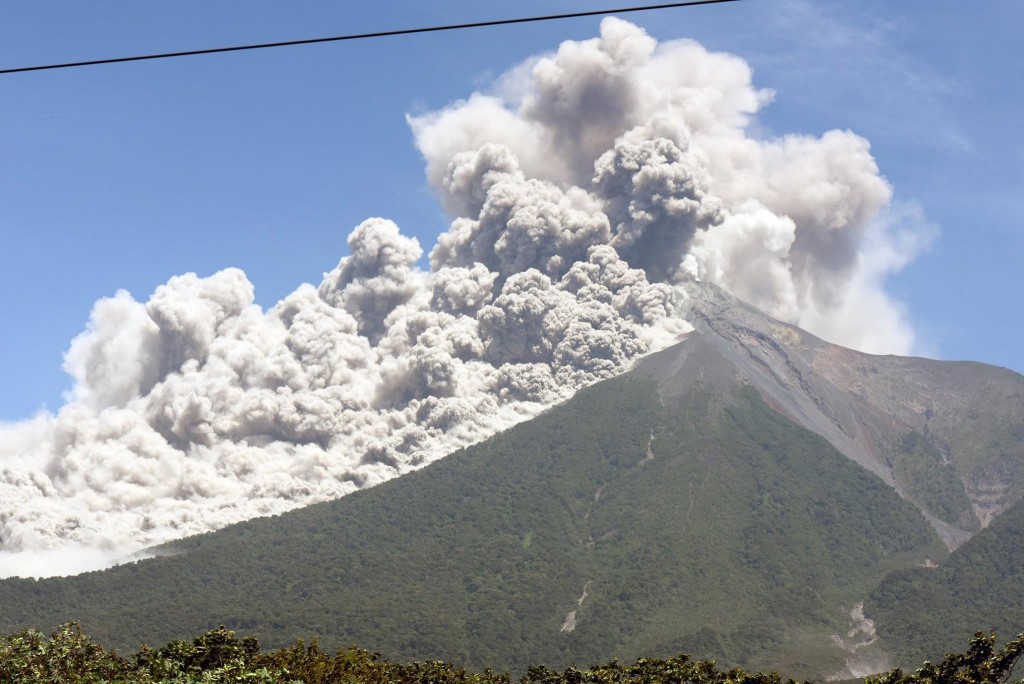 The seismo-volcanic registrations decreased from 16.00 and continued their downward trend over the next 12 hours, indicating that the internal volcanic activity reached yet to subside. The number of explosions per hour, pyroclastic flows and ash falls constants have also tended to disappear at 15:20 .The RSAM surveillance monitor of explosions and pyroclastic flows, which was in the range of 650-800 events decreased significantly to a range between 125 and 150 events .The observers located near the volcano, reported reduced activity and, at times, a disappearance of the activity.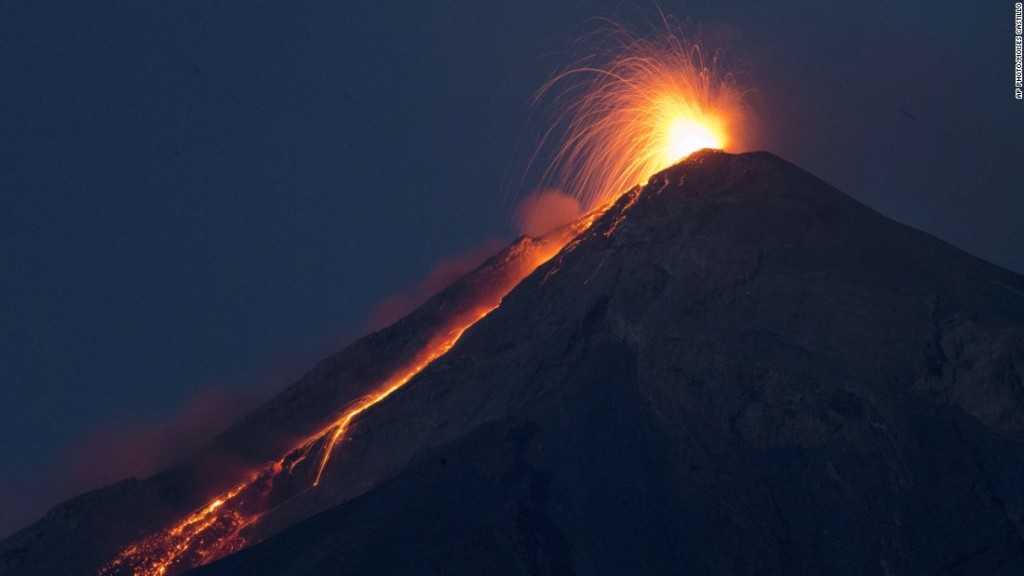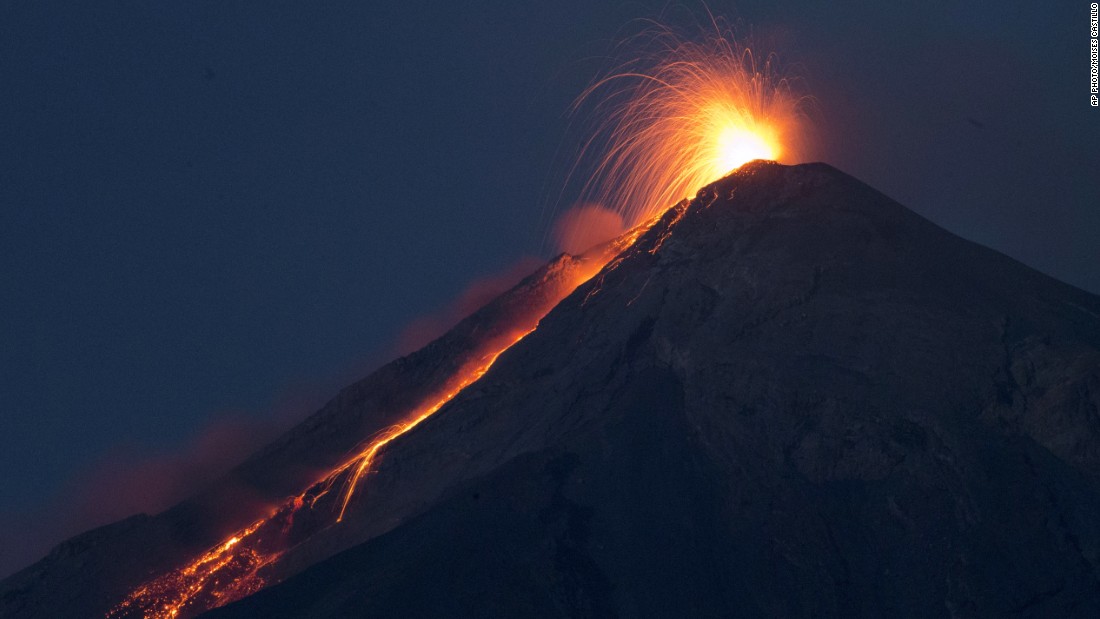 Therefore, the INSIVUMEH recommends:
At the SECONRED: Lowering the alert level from orange to yellow , with the implementation of the necessary provisions in volcanic protocols, and always keep people informed, to be attentive to the information on the behavior of the volcano.
At the Directorate General of Civil Aeronautics: From allow coordination and strategies established in the protocol for these cases, and to consider lowering the alert level from orange to yellow.
Source : Insivumeh.
Photos :  Avcan, Cnn.
Cereme, Indonesie :
6.892°S, 108.4°E
Elevation 3078 m
According to the Darwin VAAC a pilot observed a small « smoke » plume rising from Cereme on 24 June; ash was not identified in satellite images.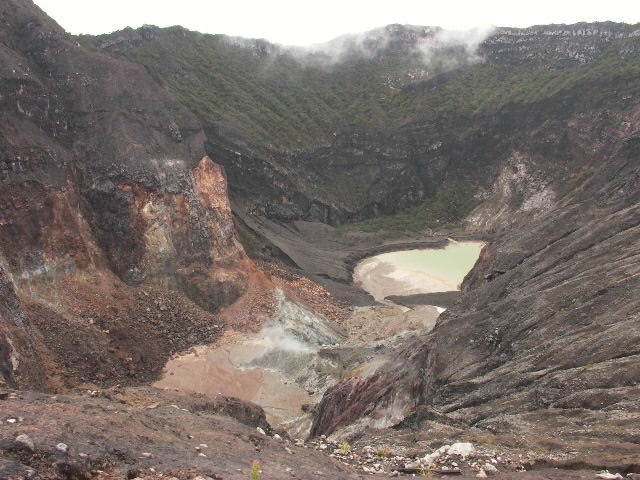 The symmetrical stratovolcano Cereme, also known as Ciremai, is located closer to the northern coast than other central Java volcanoes. A steep-sided double crater elongated in an E-W direction caps 3078-m-high Gunung Cereme, which was constructed on the northern rim of the 4.5 x 5 km Geger Halang caldera. A large landslide deposit to the north may be associated with the origin of the caldera, although collapse may rather be due to a voluminous explosive eruption (Newhall and Dzurisin, 1988). Eruptions, relatively infrequent in historical time, have included explosive activity and lahars, primarily from the summit crater.

Source : GVP