July 13, 2020. EN. Hawaii : Mauna Loa , Alaska : Makushin , Philippines : Kanlaon , Ecuador : Sangay / Reventador , El Salvador : San Miguel (Chaparrastique) .
July 13 , 2020.
Hawaii, Mauna Loa :
19°28'30 » N 155°36'29 » W,
Summit Elevation 13681 ft (4170 m)
Current Volcano Alert Level: ADVISORY
Current Aviation Color Code: YELLOW
Activity Summary:
Mauna Loa Volcano is not erupting. Rates of deformation and seismicity have not changed significantly over the past week and remain above long-term background levels.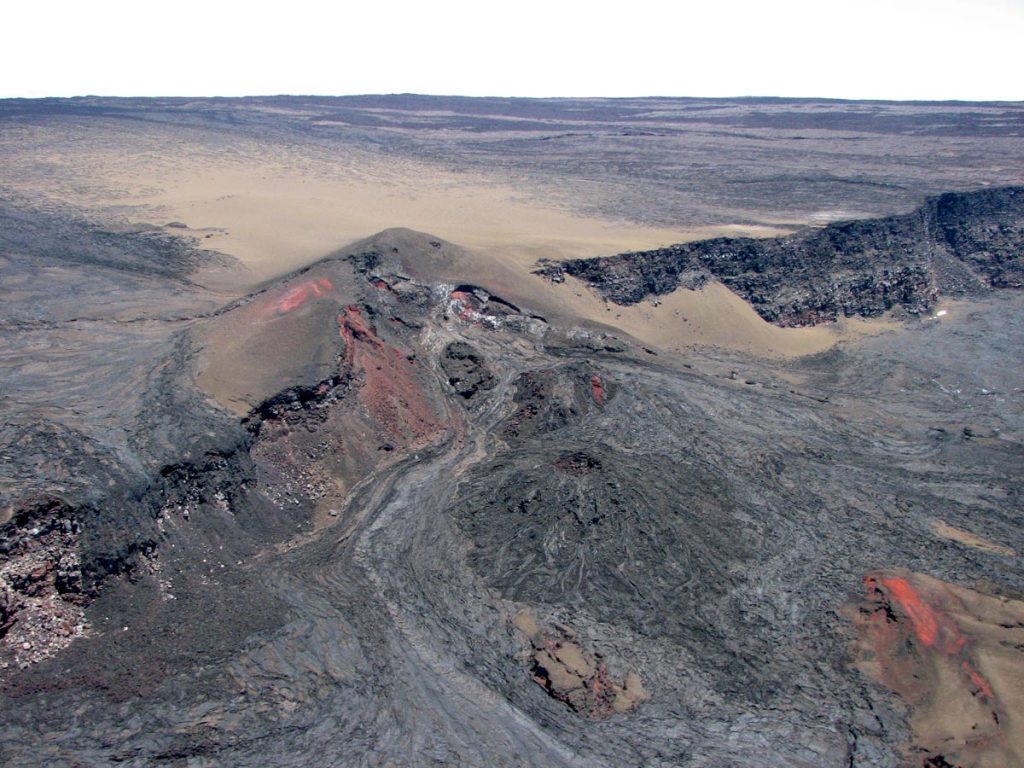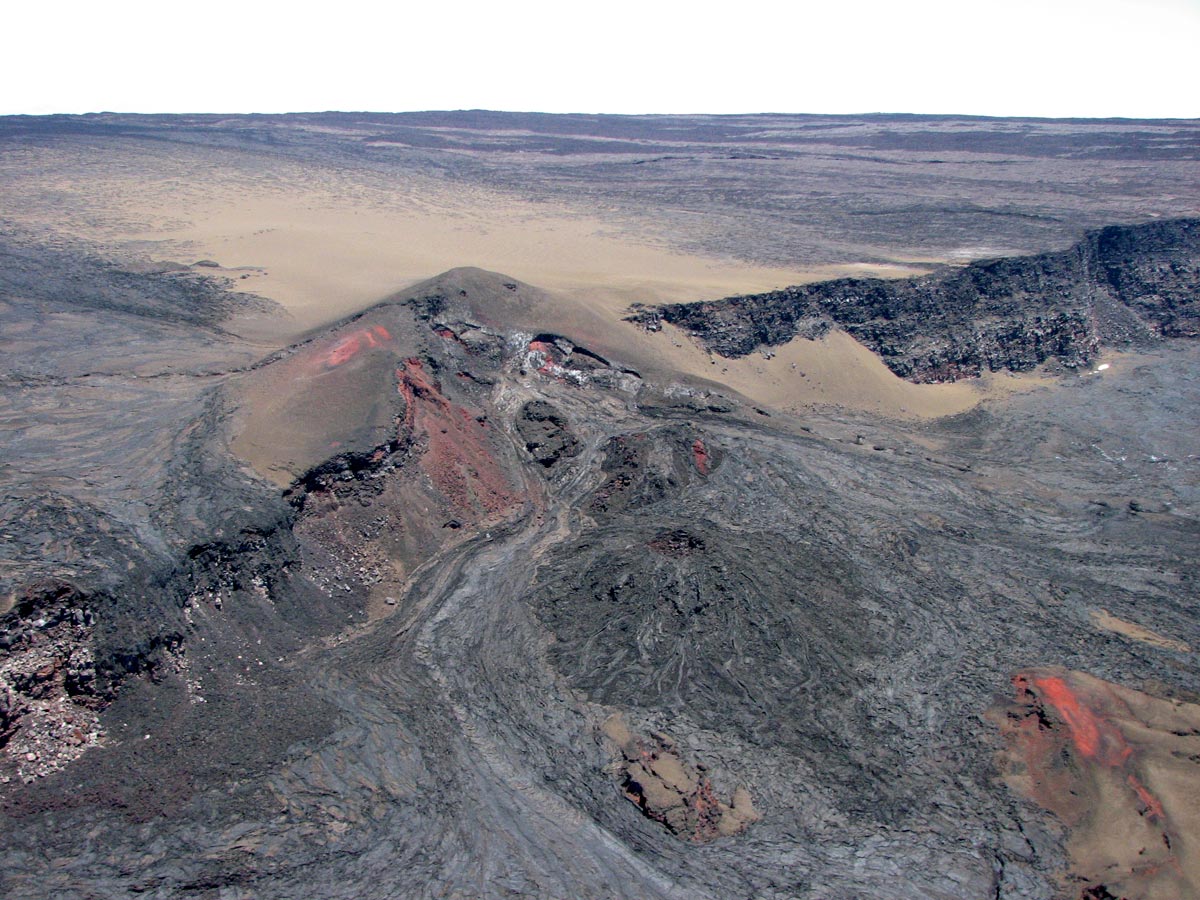 Observations:
During the past week, HVO seismometers recorded 56 small-magnitude (< M2.0) earthquakes on the volcano. Most of these earthquakes occurred at shallow depths of less than 8 kilometers (~5 miles) below sea level. The largest earthquake was a magnitude 3.3 (M3.3) event that occurred on the upper Southwest Rift Zone, on July 9.
Global Positioning System (GPS) measurements show long-term slowly increasing summit inflation, consistent with magma supply to the volcano's shallow storage system.
Gas concentrations and fumarole temperatures at both the summit and the Sulphur Cone on the Southwest Rift Zone remain stable and below 2 ppm SO2 and ~98 C (206 F).
Webcams show no changes to the landscape.
Source : HVO.
Photo : GVP
Alaska , Makushin :
53°53'24 » N 166°55'30 » W,
Summit Elevation 5906 ft (1800 m)
Current Volcano Alert Level: ADVISORY
Current Aviation Color Code: YELLOW
Small earthquakes continue at Makushin as part of an earthquake sequence that started on June 15. No eruptive activity was observed in cloudy satellite views or in webcam images.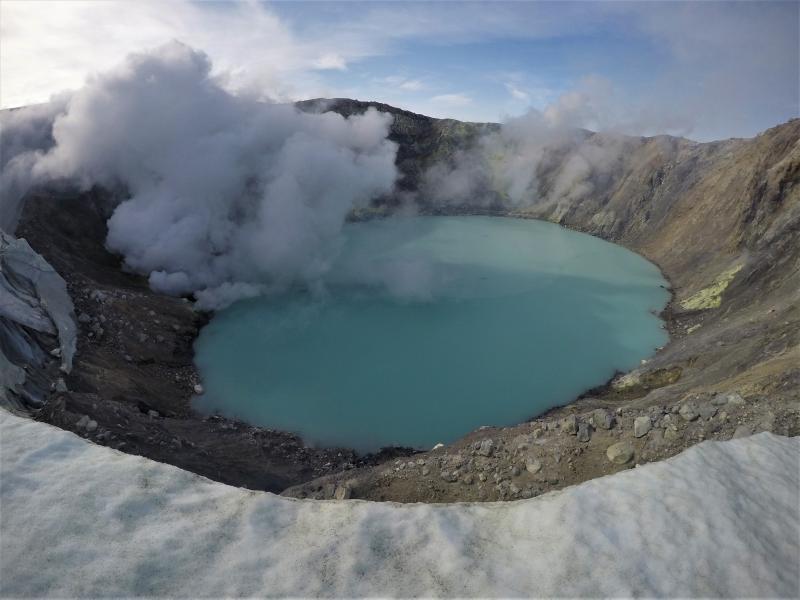 The earthquake sequence may be associated with volcanic unrest, but there have been no signs of deformation or surface activity noted in other monitoring data. It is likely that we would see additional signs of unrest prior to an eruption, should it occur. The volcano is monitored with a network of seismic and GPS instruments, a web camera, satellite data, and regional infrasound and lightning detection instruments.
If an eruption were to occur, the main hazard would likely be from airborne ash and ash fall.
Source : AVO.
Photo : Whitaker, Jacob ( 2019) .
Philippines , Kanlaon :
KANLAON VOLCANO BULLETIN 13 July 2020 08:00 A.M.
Kanlaon Volcano's monitoring network recorded eighteen (18) volcano-tectonic earthquakes on the western flanks and three (3) volcanic earthquakes during the 24-hour observation period. Moderate emission of white steam-laden plumes that rose 500 meters before drifting northwest was observed. Sulfur dioxide (SO2) emission was measured at an average of 169 tonnes/day on 7 July 2020. Ground deformation data from continuous GPS measurements indicate a slight deflation of the lower and mid slopes since January 2020. However, short-term electronic tilt monitoring on the southeastern flanks recorded inflation on the lower to mid slopes that began on June 21, 2020. These parameters indicate hydrothermal or magmatic processes occurring beneath the edifice.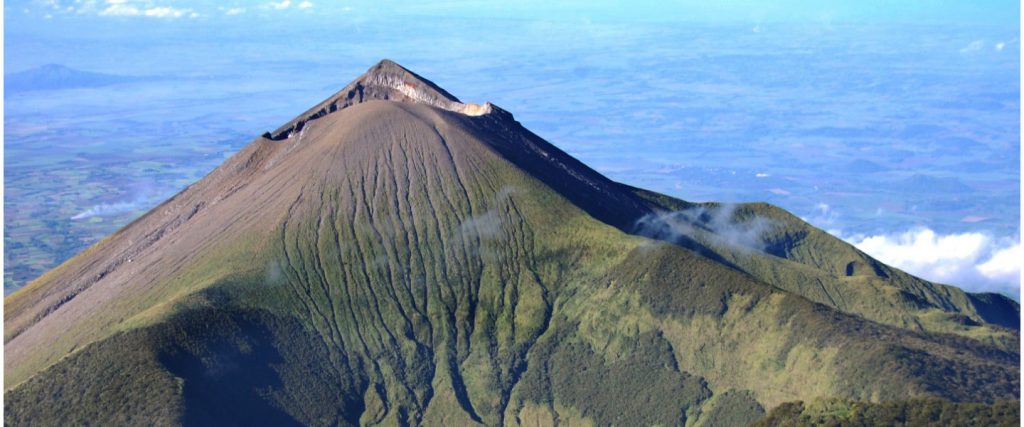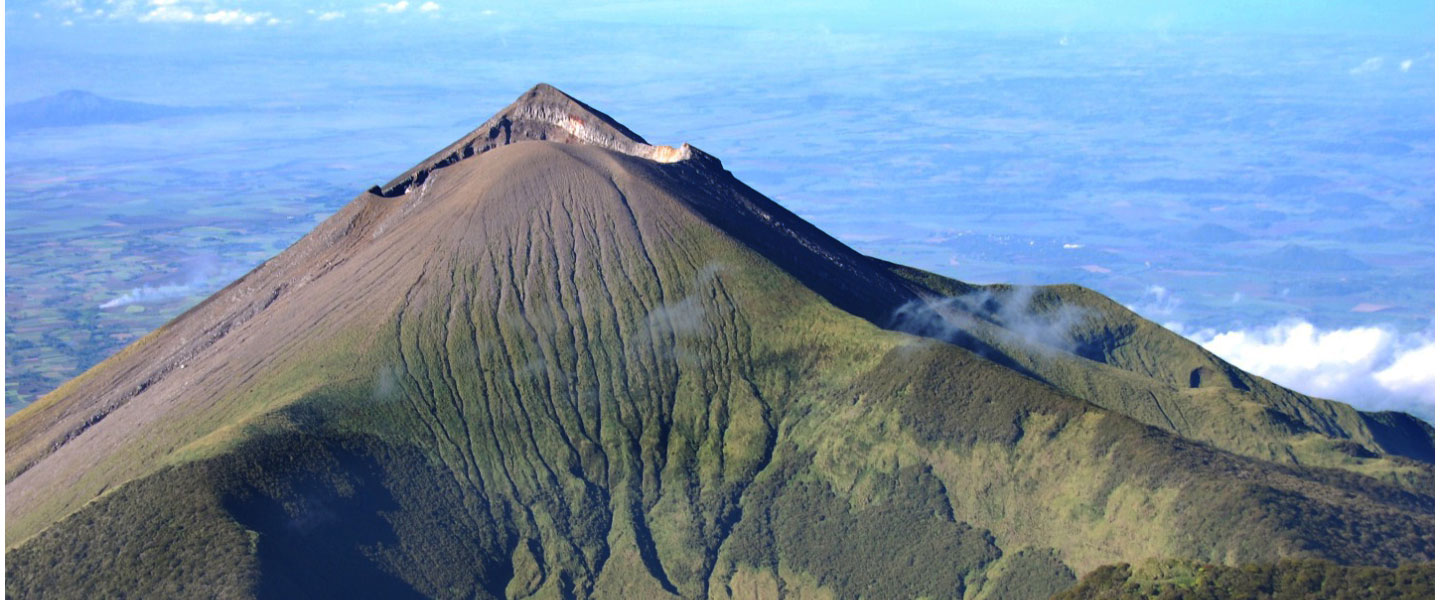 DOST-PHIVOLCS would like to remind the public that Kanlaon Volcano is at Alert Level 1, which means that it is at an abnormal condition and has entered a period of unrest. The local government units and the public are strongly reminded that entry into the 4-kilometer radius Permanent Danger Zone (PDZ) must be strictly prohibited due to the further possibilities of sudden and hazardous steam-driven or phreatic eruptions. Civil aviation authorities must also advise pilots to avoid flying close to the volcano's summit as ejecta from any sudden phreatic eruption can be hazardous to aircraft.
DOST-PHIVOLCS is closely monitoring Kanlaon Volcano's activity and any new development will be relayed to all concerned.
Source et photo : Phivolcs.
Ecuador , Sangay / Reventador :
SANGAY VOLCANO, MONDAY JULY 13, 2020.
The Geophysical Institute of the National Polytechnic School reports that:
Today, the SAGA seismic station records from 9:30 p.m. (TL) until now, a high frequency signal, associated with the appearance of mudslides and debris (lahars) that descend through the volcano gorges.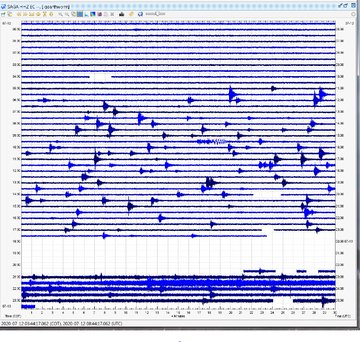 This phenomenon has been recurrent since May 2019 and it comes from the fact that the intense rains on the volcano, remobilize the material accumulated throughout these months of activity. Proximity to rivers is not recommended.
The Geophysical Institute of the National Polytechnic School monitors activity in the volcano and will inform of changes that may be recorded.
REVENTADOR VOLCANO :
DAILY REPORT OF THE CONDITION OF THE VOLCANO REVENTADOR, Monday July 13, 2020.
Information Geophysical Institute – EPN.
Surface activity level: Moderate, Surface trend: Rising.
Internal activity level: High, Internal trend: No change.
Seismicity: From July 11, 2020, 11:00 a.m. to July 12, 2020, 11:00 a.m.
Long Period Type (LP): 45 events
Explosions (EXP): 38 events
Emission tremors (TE): 5 events
Harmonic Tremors (TA): 3 events.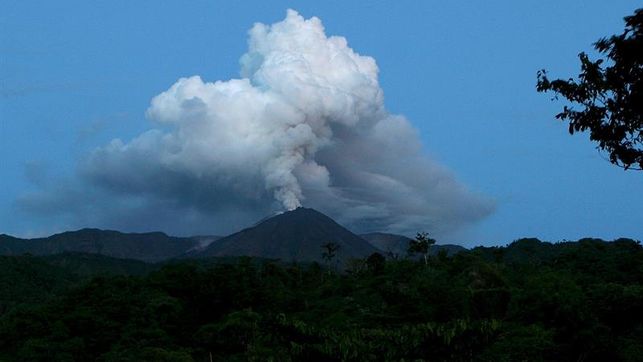 Rains / lahars: Not recorded.
Emission / ash column: Various emissions of gas and ash have been observed with heights up to 600 meters, as well as other emissions greater than 1000 meters above the crater level, dispersing in the west direction and North West. The Washington VAAC has reported gas and ash emissions up to 988 meters above the summit in a westerly and northwestern direction.
Other monitoring parameters: no change.
Observations: The sector of the volcano was cleared from dawn until the beginning of the morning today, the rest of the weather remained mainly cloudy. In the early morning, an incandescence was observed in the crater and blocks rolled up to 500 meters below the summit on all sides of the volcano. For the moment, the volcano is cloudy.
Alert level: Orange.
Source : IGEPN.
Photo : EDIIMA
El Salvador , San Miguel (Chaparrastique) :
Location: San Miguel Department
Altitude: 2130 meters above sea level
Type of volcano: Stratovolcan
Activity type: Strombolian-Vulcanian
Last major eruption: December 29, 2013.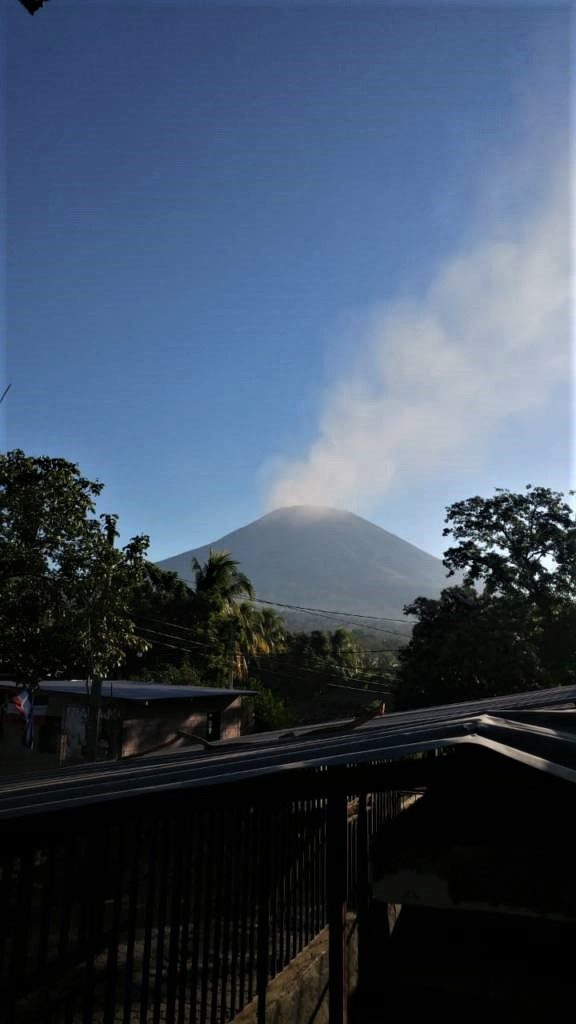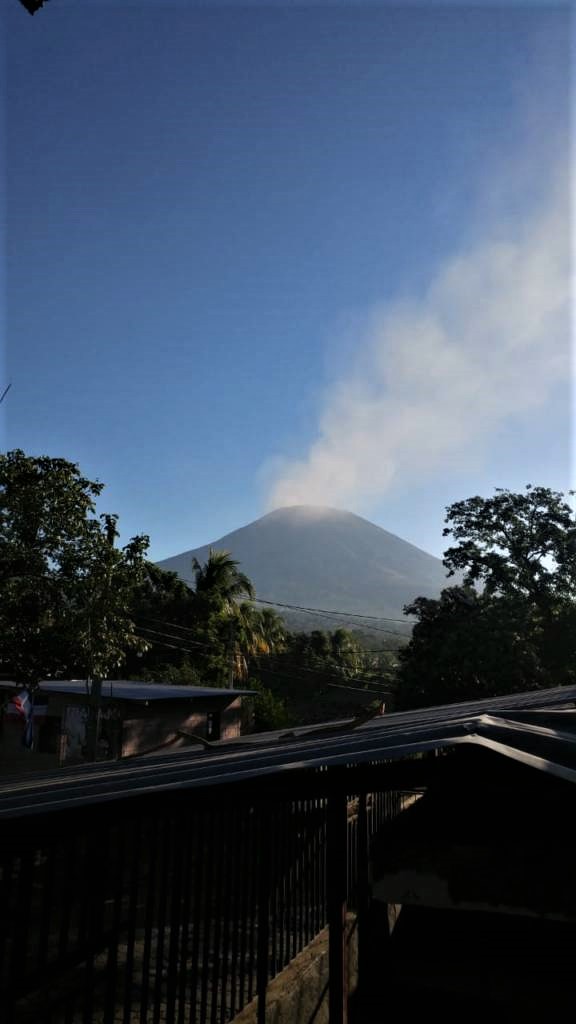 During the month of June which has just passed, the volcano San Miguel presented a low level of activity considered in continuous phase, that is to say at its usual level. The seismic vibration continued to fluctuate between 60 and 85 RSAM units in the average day. No earthquake was perceived by the population living in the region.
Emissions of sulfur dioxide (SO2) remain low and emissions continue, indicating that the volcano's magmatic system is continuing its crystallization process. In general, the activity of the volcano has remained stable, but it is not excluded that it suddenly changes as before, so it is suggested to mountaineers and the general population to avoid visiting the crater area.
Source : Marn .
Photo : Jorge Rivas