October 26, 2019. EN. La Reunion : Piton de la Fournaise.
October 26 , 2019.
La Réunion , Piton de la Fournaise :
Activity Bulletin from Saturday, October 26, 2019 to 11:00 am (local time)
The eruptive activity that began on October 25, 2019 at Piton de la Fournaise at 2:40 pm local time continues. After 3 hours of stability, the intensity of the tremor (indicator of the intensity of the eruption) began a gradual decline that continues this morning (Figure 1).
Figure 1: Evolution of the RSAM (indicator of the volcanic tremor and the intensity of the eruption) between 04:00 (00:00 UTC) on October 25 and October 26 at 10:55 (06:55 UTC) on the GPS seismic station. (© OVPF / IPGP)
– Since the beginning of the eruption, 37 superficial superficial volcano-tectonic earthquakes have been recorded. No earthquakes were recorded in the area of the eruption.
– After a deflation of the building related to the transfer of magma that occurred on October 25, 2019, the summit area does not show any particular deformation signals.
– An overview of the eruption could be achieved this morning with the assistance of the police. This overview made it possible to carry out a first lava sampling, to confirm the decrease in intensity of the eruption as well as to evaluate more precisely the progress of the flows.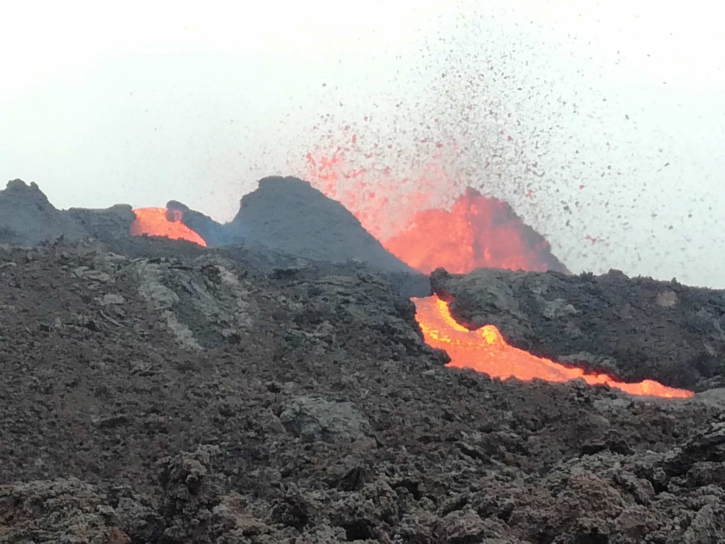 Figure 2: Active event on October 26, 2019 around 9:30 am (© OVPF / IPGP)
– This morning only a vent remains active with fountains 10 to 20 m high. Since yesterday the flow has joined the piton Tremblet and progressed on the flow of 2007. Downstream of piton Tremblet, the casting has forked to form a secondary arm whose front progresses in the forest north of the main casting. Around 8:30 this morning the 2 flow fronts were about 400 meters upstream of the RN2 and continued a very slow progression.
– Since the start of the eruption, cloud cover has only allowed inaccurate estimates of surface flows from satellite data via the HOTVOLC platform (OPGC – Clermont Auvergne University). These estimates fluctuated between 0 and 27 m3 / s (these measures were largely affected / diminished by cloud cover).
Alert level: Alert 2-2
Source : OVPF. http://www.ipgp.fr/fr/ovpf/bulletin-dactivite-samedi-26-octobre-2019-a-11h00-heure-locale
Photos : OVPF.
Vidéo : Tunnels de lave Réunion : Rando-Volcan