May 25, 2019. EN. Indonesia : Sinabung , Indonesia : Agung , Mexico : Popocatepetl , Costa Rica : Turrialba / Poas / Rincon de la Vieja .
May 25 , 2019.
Indonesia , Sinabung :
Information on Mount Sinabung eruption, May 25, 2019.
An eruption of Mount Sinabung, North Sumatra, occurred on May 25, 2019 at 02:53 WIB, but the height of the ash column was not observed. This eruption is recorded on a seismogram of maximum amplitude of 120 mm and a duration of ± 7 minutes 6 seconds.
Visually, the volcano is covered with fog
Currently, G. Sinabung is at Level III (SIAGA) with recommendations:
The public and visitors / tourists should not be active in evacuated villages or localities within 3 km of the summit of Mount Sinabung and within a sectoral radius of 5 km for the Southeast sector. and 4 km for the Northeast sector. .
In the event of ash rains, people are encouraged to wear a mask during their outings to reduce the health effects of volcanic ash, secure drinking water facilities and clean the roofs of volcanic ash so that they do not collapse.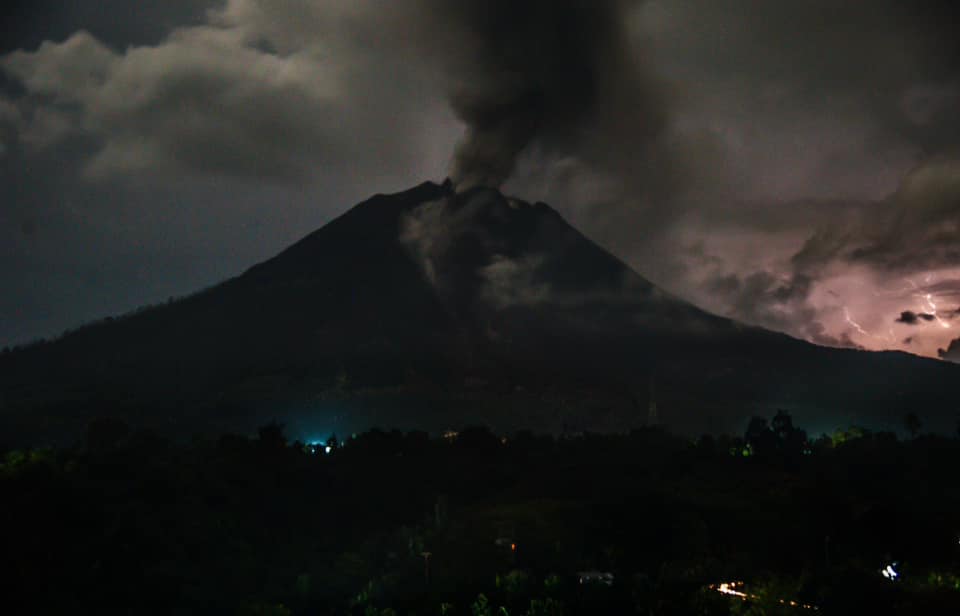 VOLCANO OBSERVATORY NOTICE FOR AVIATION – VONA.
Issued: May 25 , 2019
Volcano: Sinabung (261080)
Current Aviation Colour Code: ORANGE
Previous Aviation Colour Code: orange
Source: Sinabung Volcano Observatory
Notice Number: 2019SIN05
Volcano Location: N 03 deg 10 min 12 sec E 98 deg 23 min 31 sec
Area: North Sumatra, Indonesia
Summit Elevation: 7872 FT (2460 M)
Volcanic Activity Summary:
Eruption with ash clouds at 19:53 UTC (02:53 local time). The eruption lasted for 426 seconds.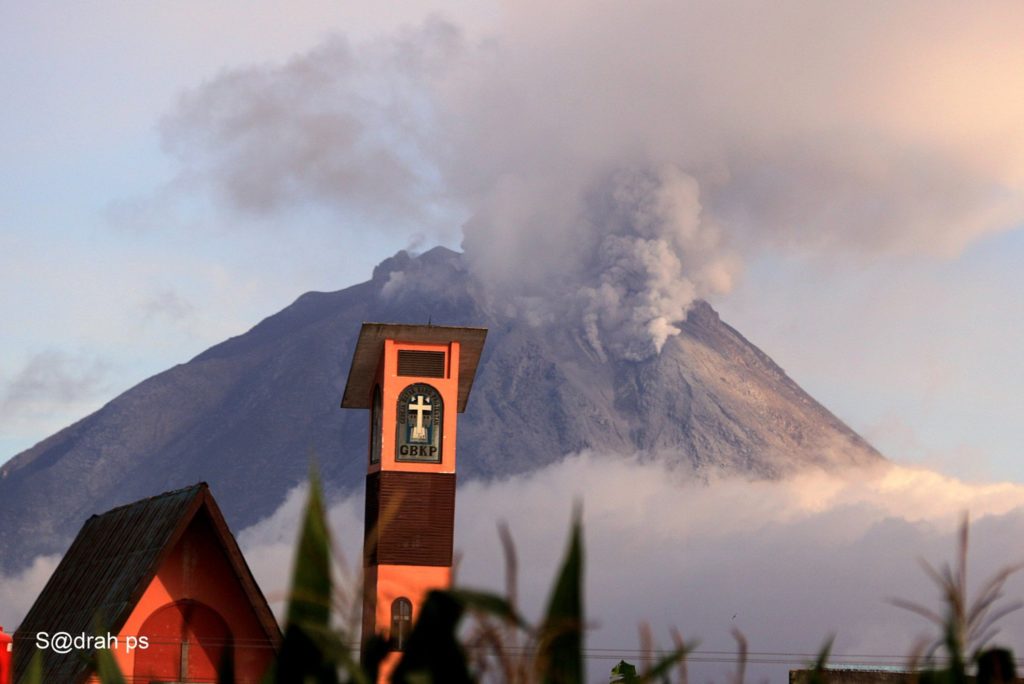 Volcanic Cloud Height:
Ash-cloud is not visible
Other Volcanic Cloud Information:
The ashes are not observed because of closed fog
Remarks:
Deep seismic activity is characterized by volcanic earthquake, Hybrid Earthquake, and tremor.
Sources : PVMBG , Magma Indonésie .
Photo : Frans Siregar , 11-05-2019 , Sadrah Peranginangin , 07 Mey 2019
Indonesia , Agung :
The Agung volcano in Bali has been re-erupted since 21 November 2017 until today, after having rested more than 53 years. The current level of activity is Level III (SIAGA).
Since yesterday and until this morning, the volcano was clearly visible until it was covered with fog. Smoke from the main crater was observed at a maximum height of 50 meters, pressure and low intensity, white color.
An eruption occurred on May 25, 2019 at 1923, hour, and incandescent stone / lava projections ranging from 2.5 to 3 km were observed in all directions. The eruption is recorded on seismograms with a maximum amplitude of 30 mm and a duration of 4 minutes 30 seconds.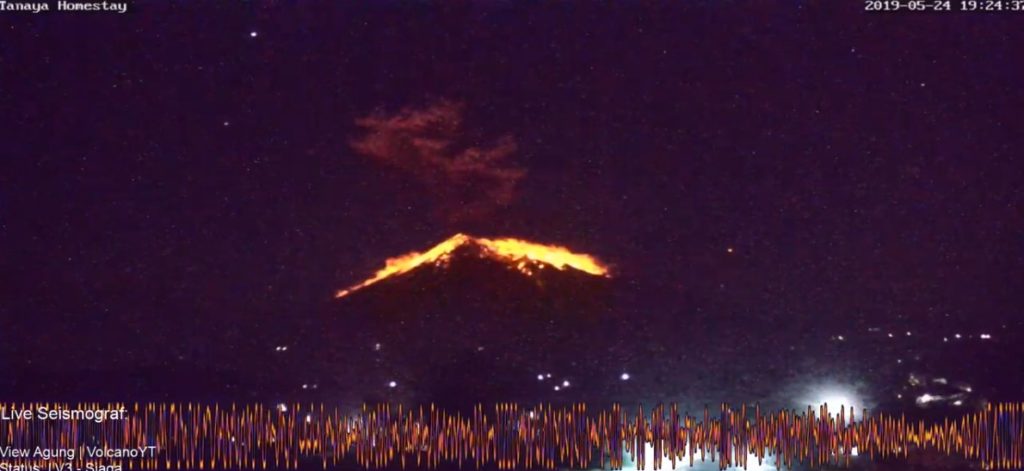 The seismographs on May 24, 2019 recorded:
1 eruption earthquake
4 earthquake
2 shallow volcanic earthquakes
3 distant tectonic earthquakes
On May 25, 2019 (between 00:00 and 06:00 WITA) it was recorded:
1 low frequency earthquake
1 tectonic earthquake.
Recommendation:
The communities around G. Agung and mountaineers / visitors / tourists, should not be present, and do not do any activity in the estimated area of risk, which is within a radius of 4 km around Mount Agung Crater.
People who live and move around rivers downstream of Gunung Agung are aware of the potential secondary threat of descent from lahars.
Bali Airport authority canceled several flights from and heading to the Bali Island on Friday evening, May 24, following Mount Agung eruption.
Directorate-general of air transportation at the Transportation Ministry recorded that nine flights were canceled; four flights heading to Bali while the other five flights departing from Bali.
The flight cancelation was based on the safety assessment airlines following Mount Agung eruption.
Director-general of air transportation Polana B Pramesti said in a press release on Saturday, May 24, that her ministry will update the latest condition following the volcano eruption.
She called on the airports, airlines, navigations, and related parties to coordinate with the recent event and to monitor the situation. « If flight safety is affected, close the airport temporarily, » she said.
Bali Airport authority head Elfi Amir said volcanic ash was detected at the height 4,000-5,000 in the air space of I Gusti Ngurah Rai Bali Airport.
« I Gusti Ngurah Rai Airport operates normally with the ATC officers conduct a tactical aircraft drive to avoid the planes entering area exposed with volcanic ashes, » she said.
Sources : PVMBG , Tempo . co.
Photo : Jackie Pomeroy
Video : Pasek Made.
Mexico , Popocatepetl :
May 24 at 11:00 am (May 24 at 16:00 GMT)
In the last 24 hours, thanks to the monitoring systems of the Popocatepetl volcano, 22 low intensity exhalations have been identified, mainly accompanied by the emission of water vapor, gas and light amounts of ash. In addition, 56 minutes of tremor were recorded.
During the night no incandescence was observed, however the constant release of water vapor could be appreciated.
At the time of this report, we can see the slight emission of gas scattered to the Southeast.
The monitoring system of the Popocatepetl volcano operates 24 hours a day. CENAPRED closely monitors any event. Any changes to the monitoring parameters will be reported promptly.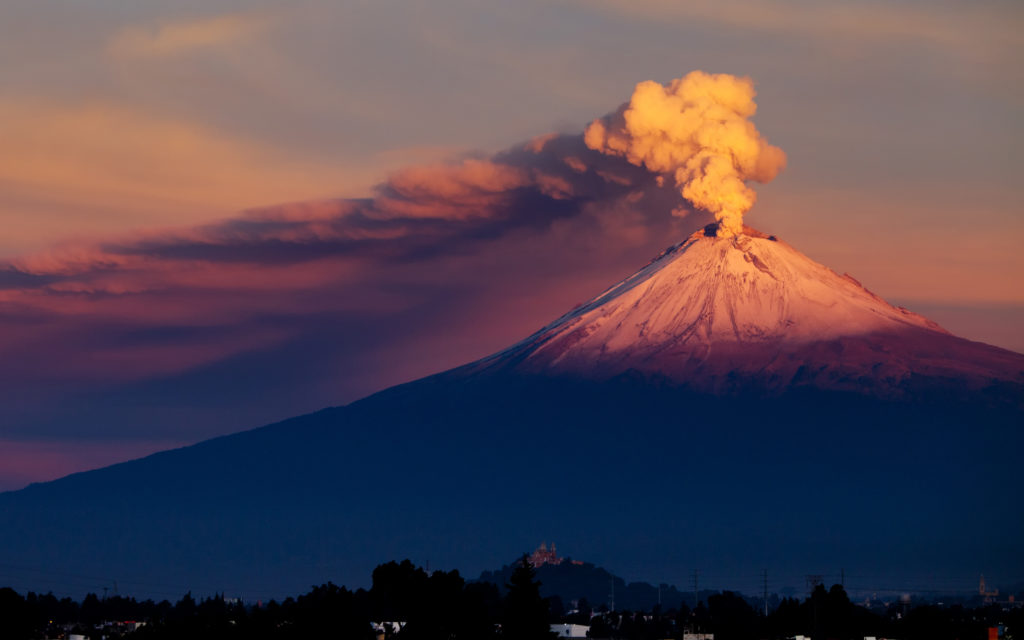 Update May 24 at 17:30 (Update May 24 at 22:30 GMT)
At 10:30 am, low amplitude tremor episodes were recorded. Similarly, it was reported that ashes fell in small quantities in the municipality of Tetela del Volcán around 3:20 pm.
At the time of this update, there was no continuous visibility; however, scattered gas and ash emissions to the southwest have been observed and the height does not exceed 500 m.
This type of activity is envisaged in the Yellow Phase 2 Volcanic Warning Light, any changes will be reported in due course. .
CENAPRED urges DO NOT APPROACH the volcano and especially the crater, because of the risk of falling ballistic fragments and in case of heavy rains, to move away from the bottom of the ravines because of the risk of mudslides and debris .
The volcanic warning light of Popocatepetl is located in YELLOW PHASE 2.
Source : Cenapred .
Photo : seemexico.com.
Costa Rica , Turrialba / Poas / Rincon de la Vieja :
Daily report of the state of volcanoes. Date: 24/05/2019, Updated at: 10:49:00.
Turrialba Volcano (Photo).
No eruption is reported.
The seismic activity is similar to that of yesterday.
At the time of this report, winds are blowing from the southeast.
When time permits, a feather composed mainly of water vapor and very dilute ash is observed.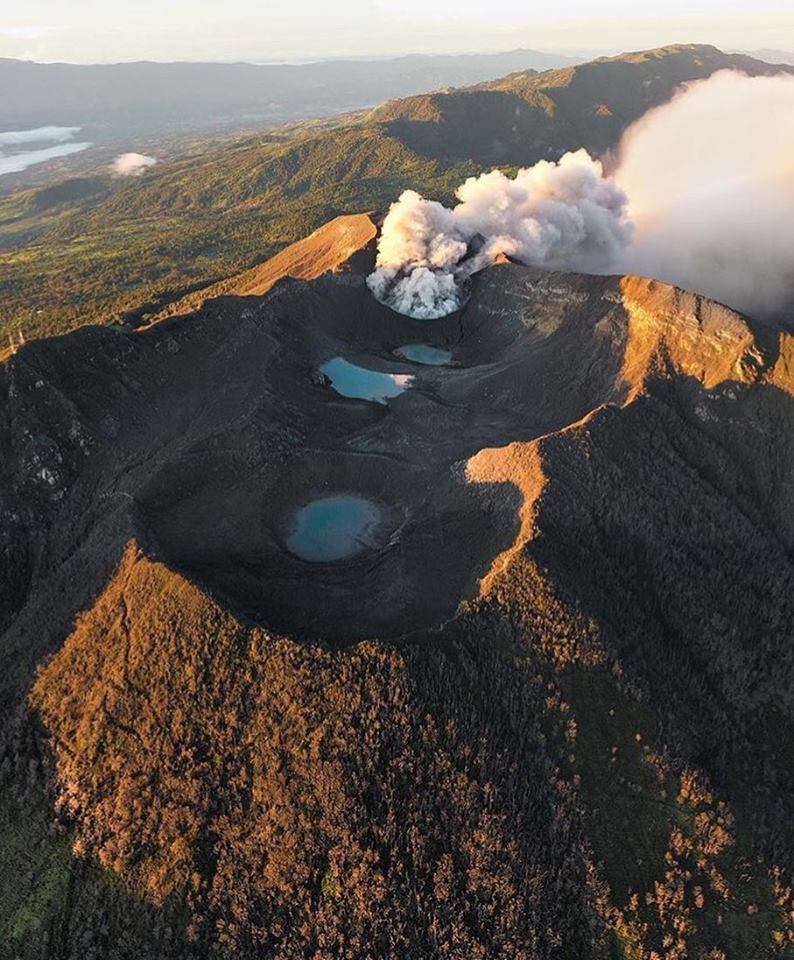 Poas Volcano.
No eruption is reported.
The seismic activity is similar to that of yesterday.
At the time of this report, the winds are blowing west.
There were several LP-type earthquakes, a volcanic tremor and an infrasound tremor.
Rincon Volcano of the Vieja.
No eruption is reported.
The seismic activity is similar to that of yesterday.
The wind direction is unknown at the moment.
There is a tremor since 2 am
Source : OVSICORI-UNA
Photo : jcarvaja17