March 05 , 2019. EN. Kamchatka : Karymsky , La Réunion : Piton de la Fournaise , Chile : Nevados de Chillan , Peru : Sabancaya , Indonesia : Anak Krakatau .
March 05 , 2019.
Kamchatka , Karymsky :
VOLCANO OBSERVATORY NOTICE FOR AVIATION (VONA).
Issued: March 05 , 2019
Volcano:Karymsky (CAVW #300130)
Current aviation colour code:ORANGE
Previous aviation colour code:orange
Source:KVERT
Notice Number:2019-48
Volcano Location:N 54 deg 2 min E 159 deg 26 min
Area:Kamchatka, Russia
Summit Elevation:4874.08 ft (1486 m)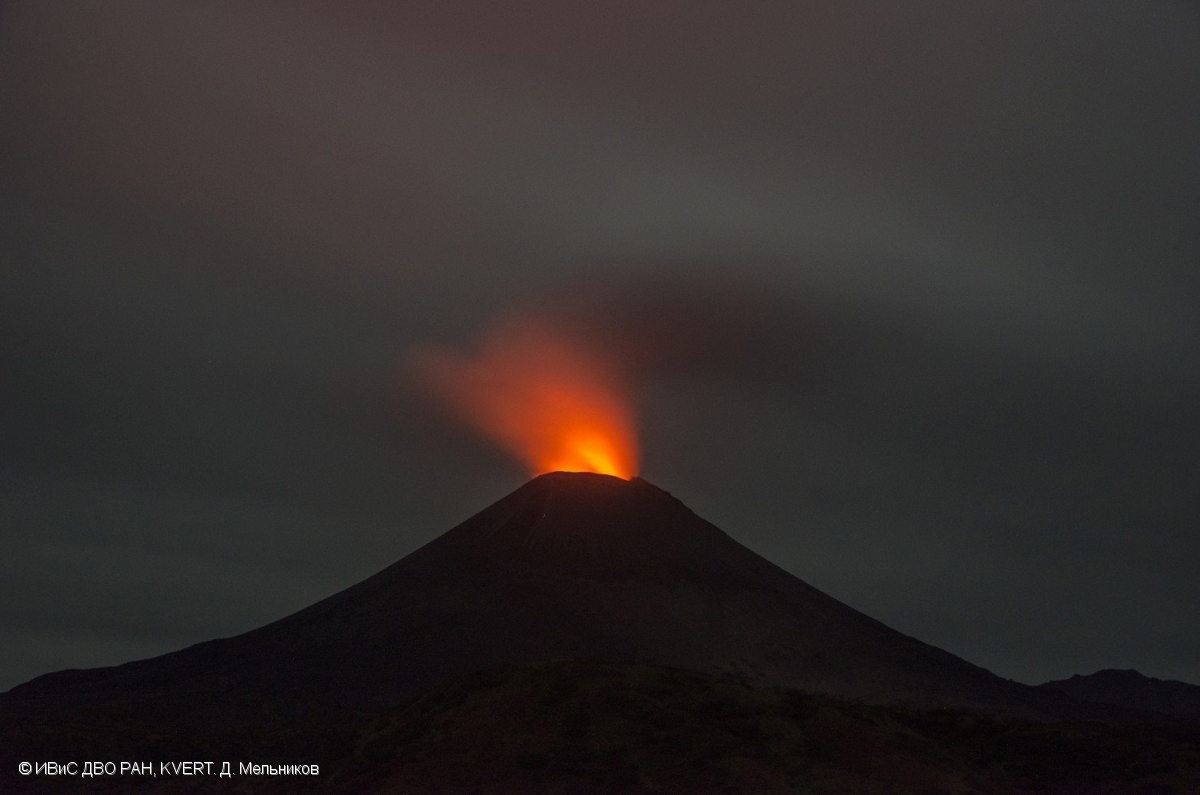 Volcanic Activity Summary:
Satellite data shows an ash plume is extending about 20 km to the north-east from volcano.
A moderate eruptive activity of the volcano continues. Ash explosions up to 13,100-19,700 ft (4-6 km) a.s.l. could occur at any time. Ongoing activity could affect low-flying aircrafts.
Volcanic cloud height:
6560 ft (2000 m) AMSL Time and method of ash plume/cloud height determination: 20190305/0150Z – Himawari-8
Other volcanic cloud information:
Distance of ash plume/cloud of the volcano: 16 mi (26 km)
Direction of drift of ash plume/cloud of the volcano: NE / azimuth 41 deg
Source : Kvert
Photo : D. Melnikov, IVS FEB RAS, KVERT
La Réunion , Piton de la Fournaise :
Activity Bulletin from Monday, March 4, 2019 to 17:00 (local time).
The eruptive activity that resumed on February 19, 2019 at Piton de la Fournaise around 7:10 pm local time continues. Despite slight fluctuations in intensity and relative stability since February 25, there has been an upward trend in recent days (Figure 1).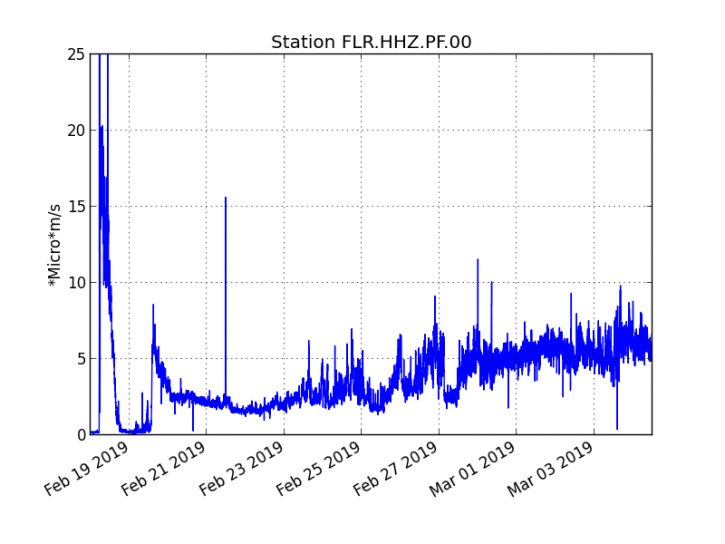 Figure 1: Evolution of the RSAM (indicator of the volcanic tremor and the intensity of the eruption) between 09h48 (05h48 UTC) on February 18 and March 4 at 16h18 (12h18 UTC) on the seismic station of FLR. (© OVPF / IPGP)
– Over the last 36 hours, 3 superficial volcano-tectonic earthquakes (above sea level) have been recorded.
– After a deflation of the building related to the transfer of magma that occurred on 18/02/2019, the summit area does not show any particular deformation signals.
– The CO2 concentrations in the near-field soil (cottage volcano area) remain high.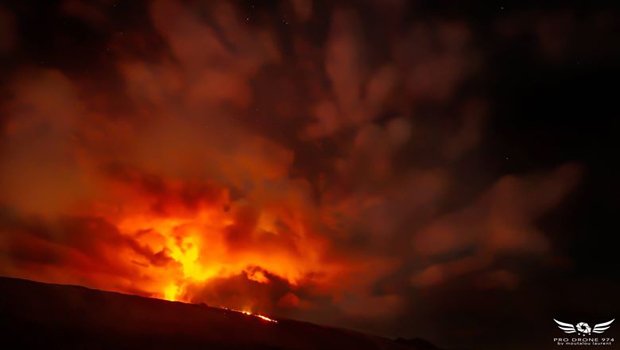 – At 10:30 this morning (06:30 UTC), the platform MIROVA (University of Turin) estimated from satellite data (MODIS), a flow of lava emitted 7.5 m3 / s. During the last 7 all the estimations made by this same platform remained between 0 and 10 m3 / s. Note that low values (or zero values) are recorded when cloud cover does not allow acquisition.
Alert level: Alert 2-2.
Source : OVPF
Photo : prodrone974/linfo re
Chile , Nevados de Chillan :
Nuble Region, Nevados Volcano of Chillan, 04 March 2019, 15:50 local time (mainland Chile).
The National Geological and Mining Service of Chile (Sernageomin) publishes the following PRELIMINARY information, obtained from monitoring equipment of the National Volcanic Monitoring Network (RNVV), processed and analyzed at the Volcanological Observatory of the Southern Andes (OVDAS) :
Yesterday, Monday 04 March 2019 at 14:40 local time (17:40 UTC), monitoring stations installed near the volcano Nevados de Chillan recorded an earthquake associated with the fracturing of rocks inside the volcanic building (Volcano – tectonic Type ).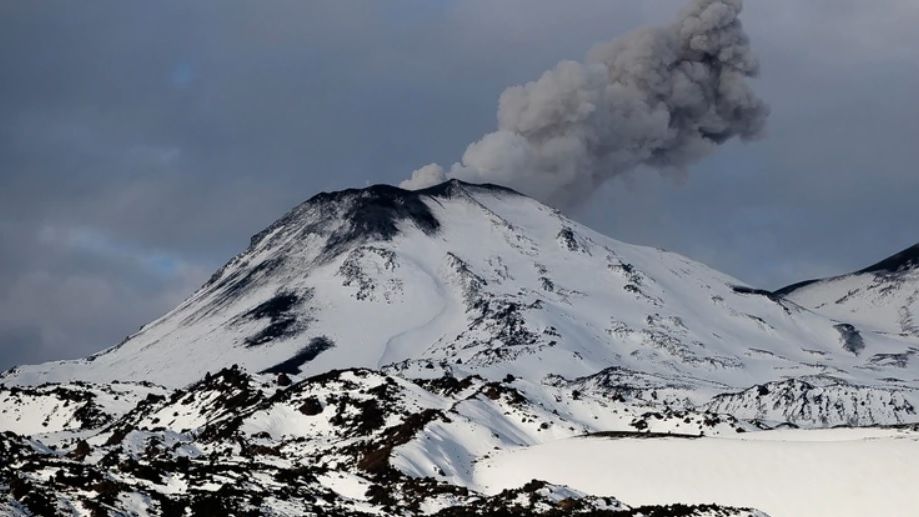 The location of the earthquake after its analysis is:
TIME OF ORIGIN: 14h40 Local time (17h40 UTC)
LATITUDE: 36.914 ° S
LONGITUDE: 71.408 ° W
DEPTH: 3.9 KM
LOCAL MAGNITUDE: 3.0 ML
OBSERVATIONS:
At the time of this report, no other abnormal post-event signals were recorded. Nor was there any significant change in surface activity associated with the occurrence of this earthquake.
The level of volcanic technical alert remains at the level: ORANGE.
Sernageomin continues online monitoring and will inform in a timely manner about any changes observed.
Source : Sernageomin
Photo : losandes.com.ar
Peru , Sabancaya :
An average of 17 Explosions / day was recorded. The activity associated with fluid movements (long period type) continues to predominate. On the other hand, earthquakes associated with the rise of magma (hybrid types) remain very few and low energy. 
The columns of gas and eruptive ash reached a maximum height of about 2700 m above the crater. The dispersion of these materials occurred within a radius of about 20 km, mainly to the northwest and southwest.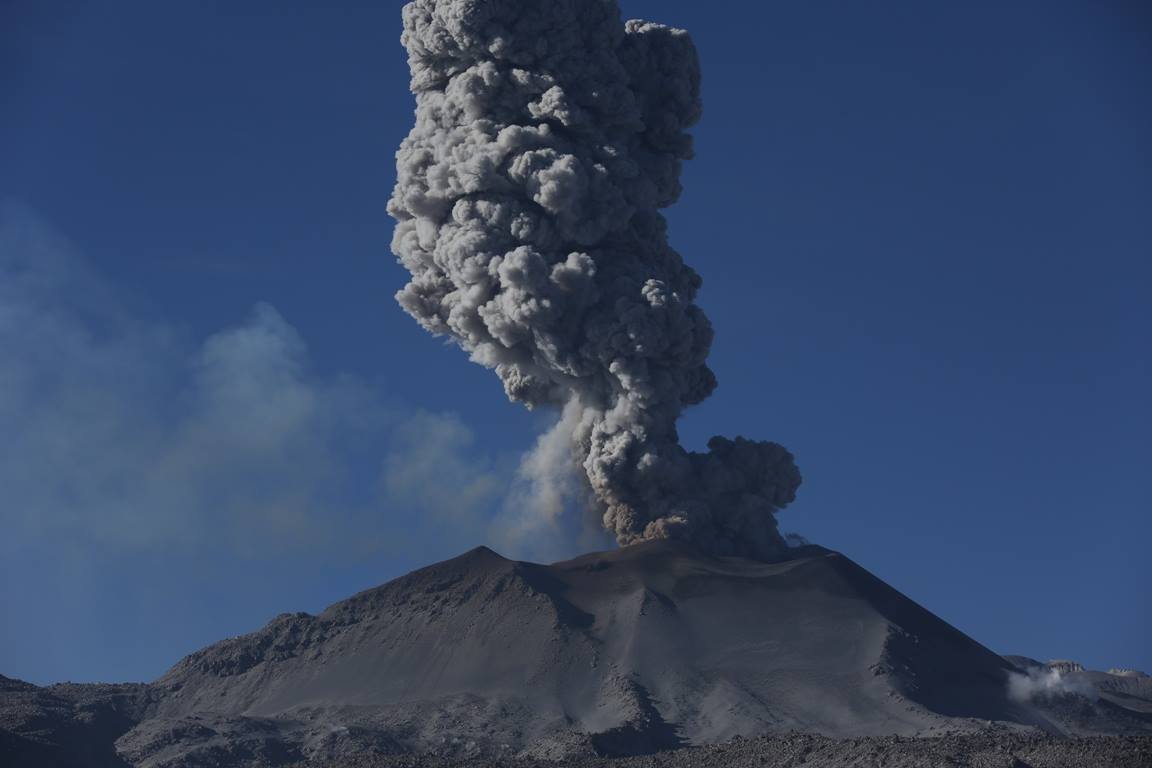 The GNSS-SBSE station, which measures volcanic deformation, has not detected any significant changes. 
Five thermal anomalies were recorded according to the MIROVA system, with values between 1 and 20 MW of PRV (Radiated Volcano Energy).
In general, eruptive activity maintains moderate levels. No significant changes are expected in the coming days.
Source : IGP Peru
Photo : Photovolcanica
Indonesia , Anak Krakatau :
Level of activity at level III (SIAGA) since December 27, 2018. The volcanic activity of the Anak Krakatau volcano (155 m altitude) has increased since June 18, 2018.
Since yesterday and until this morning, the volcano was visible until it was covered with fog. The winds were weak and oriented to the east. Crater smoke is not observed.
Through the seismographs, on March 4, 2019, it was recorded:
1 earthquake emission
10 deep volcanic earthquakes
1 local tectonic earthquake
Tremor continuous amplitude 1 – 2 mm, dominant value 1 mm.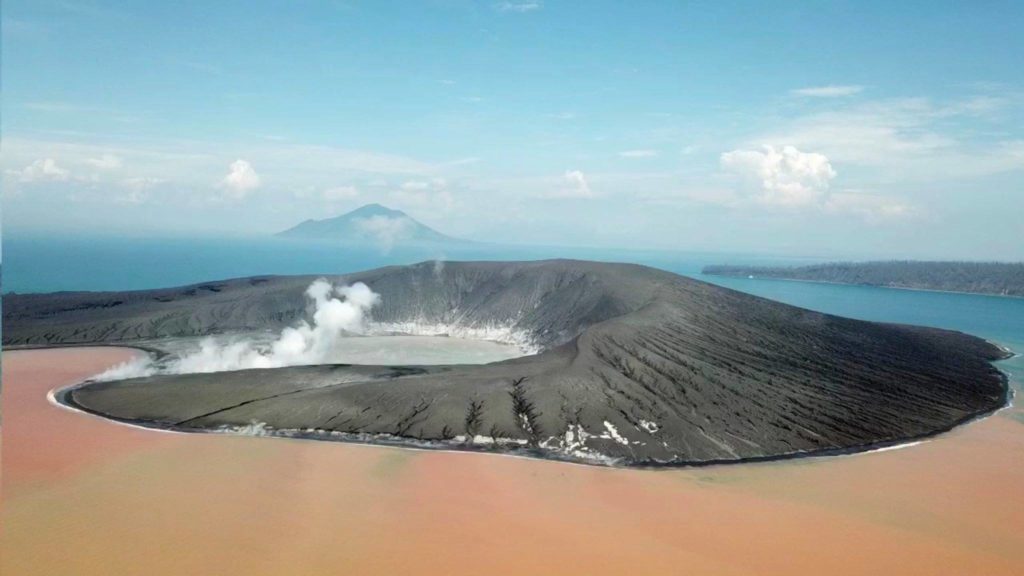 Recommendation:
People / tourists are not allowed to approach the crater within 5 km.
VONA:
The latest code VONA received the color code ORANGE, published on 23 February 2019 at 17:33 WIB, relating to an eruption with a height of 500 m from the column of ashes. The magnitude of the earthquake was 25 mm and its duration was 271 seconds.
Source : PVMBG
Photo : James Reynolds / EarthUncut Tv