February 28 , 2018. EN. Mayon , Piton de la Fournaise , Cerro Machin , Sierra Negra , Agung .
February 28 , 2018.
Mayon , Philippines :
MAYON VOLCANO BULLETIN 28 February 2018 08:00 A.M.
Mayon's condition for the past 24 hours was characterized by relative quiescence after a period of weak lava fountaining and lava effusion from the summit crater. Between 9:03 AM and 10:46 AM, two (2) discrete events of lava fountaining lasting four (4) to six (6) minutes generated steam-laden plumes that rose 800 meters from the summit before drifting west-southwest. In the evening, lava effusion from the vent was observed to continue feeding lava flows that have maintained fronts at 3.3 kilometers, 4.5 kilometers and 900 meters on the Miisi, Bonga and Basud Gullies, respectively, from the summit crater. One (1) lava-collapse event produced a pyroclastic density current (PDC) at 11:55 AM yesterday on Basud gully within 4 kilometers of the summit crater.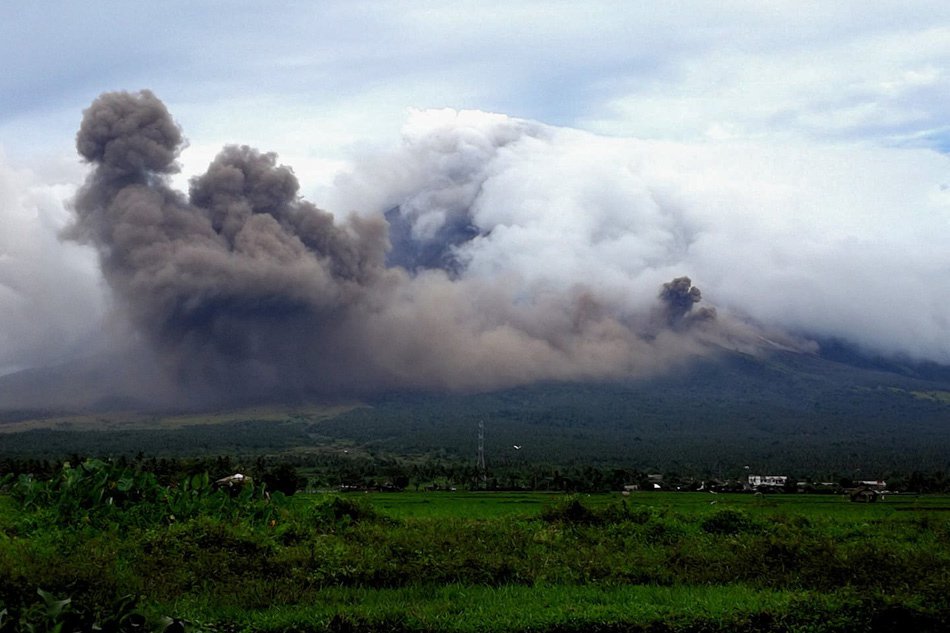 A total of fifty-one (51) volcanic earthquakes and sixteen (16) rockfall events were recorded by Mayon's seismic monitoring network. Sulfur dioxide (SO2) emission was measured at an average of 2,787 tonnes/day on 26 February 2018. Deflation of the lower slopes that began on 20 February is still being recorded by electronic tilt. Nonetheless, overall electronic tilt and continuous GPS data indicate that the edifice is still swollen or inflated relative to November and October 2017, consistent with campaign Precise Leveling data acquired last week.
Alert Level 4 still remains in effect over Mayon Volcano. The public is strongly advised to be vigilant and desist from entering the eight (8) kilometer-radius danger zone, and to be additionally vigilant against pyroclastic density currents, lahars and sediment-laden stream flows along channels draining the edifice. Civil aviation authorities must also advise pilots to avoid flying close to the volcano's summit as ash from any sudden eruption can be hazardous to aircraft. DOST-PHIVOLCS maintains close monitoring of Mayon Volcano and any new development will be communicated to all concerned stakeholders.
Source : Phivolcs
Piton de la Fournaise , La Réunion :
Bulletin of Wednesday, February 28, 2018 – earthquake of tectonic origin felt.
On Tuesday, February 27, 2018, at 23:25 (local time – 19:25 UTC), an earthquake was felt by residents of Reunion Island, mainly in the Plains and South-South – West areas , and to a lesser extent to Saint Denis.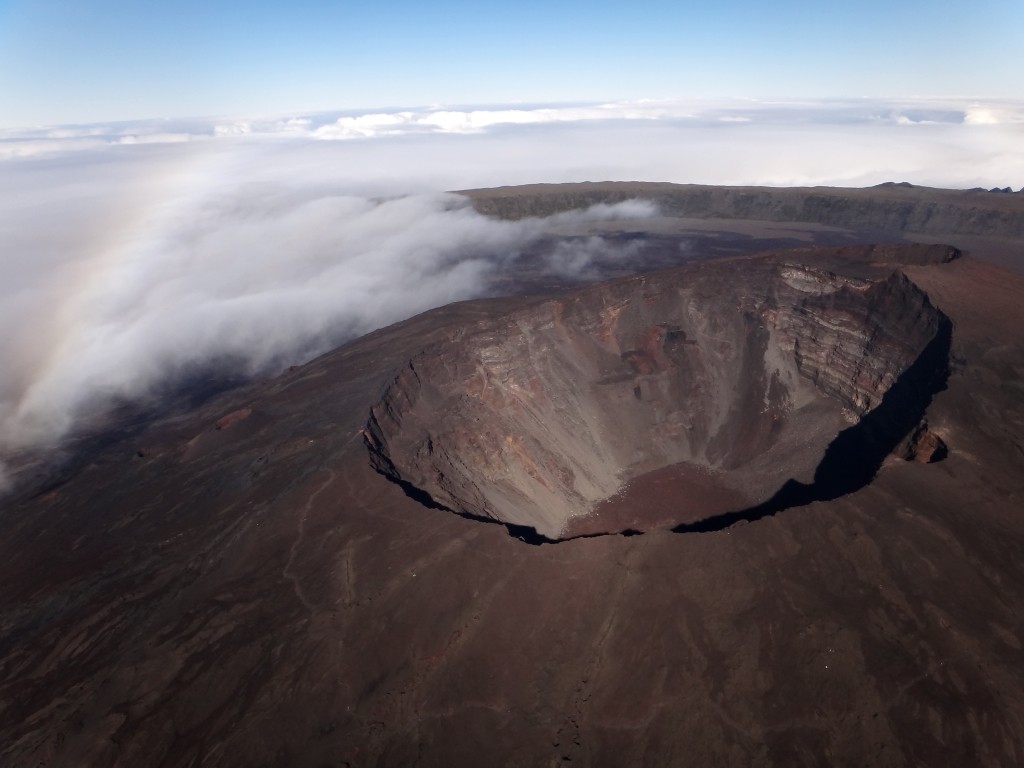 This earthquake was recorded by the seismometers of the Volcanological Observatory of Piton de la Fournaise with a first arrival of seismic waves on the TTR station (external north North-East of the Piton de la Fournaise massif). The first analyzes of this earthquake made it possible to locate it, halfway between Reunion Island and Mauritius. Its magnitude was measured at M4.
This type of event, felt by the population is recorded several times a year. This event is isolated for the moment and is of tectonic origin. At present, this earthquake has not been followed by replicas.
Source : OVPF
Cerro Machin , Colombia :
Subject: Cerro Machín Volcano Activity Bulletin.
The level of activity continues at the level: Yellow activity level or (III): changes in the behavior of volcanic activity.
With regard to monitoring the activity of the Cerro Machín volcano, the COLOMBIAN GEOLOGICAL SERVICE informs that:
At 07:13 (local time) on February 27, 2018, an increase in volcano-tectonic seismic activity associated with the fracturing of rocks inside the volcano is recorded. Until the time of publication of this bulletin, the highest energy level earthquake occurred at 07:21 (local time) with a magnitude of 4.2 ML (local amplitude), located in the main dome, at a depth of 3.8 km. This earthquake was reported as felt by the inhabitants in the area of influence of the volcano and in the municipalities of Cajamarca and Ibagué (Tolima), Armenia (Quindío) and Pereira (Risaralda).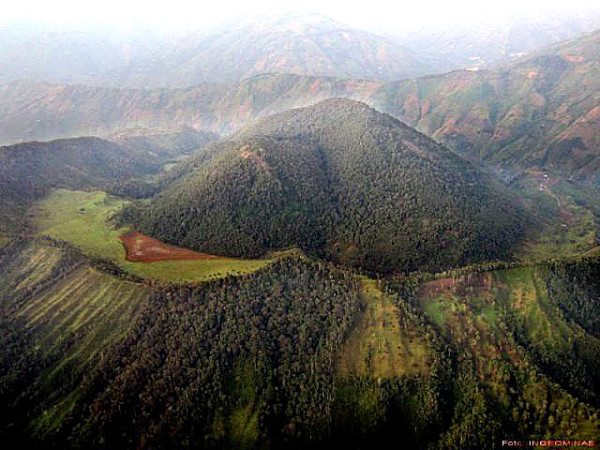 During the last week, volcano-tectonic seismic activity continued, located in the main dome, between 1.4 and 5.6 km deep. Volcanic deformation measured from electronic inclinometers showed changes associated with the recording of this latest seismic increase. The other monitored parameters did not show any significant changes.
The COLOMBIAN GEOLOGICAL SERVICE is attentive to the evolution of the volcanic phenomenon and will continue to inform in a timely manner of the changes that may occur.
Source : SGC
Sierra Negra , Galápagos , Ecuador :
Between February 6 and 9, 2018, a group of technicians from the Institute of Geophysics of the National Polytechnic School conducted monitoring work on the Sierra Negra volcano in the island province of Galapagos.
The Sierra Negra, is located on Isabela Island about 23 km northwest of Puerto Villamil. The volcano has 6 eruptions over the last 70 years, the last of which occurred in 2005. During the second half of 2017, it showed a significant increase in its seismic activity accompanied by a strong deformation, previously reported by the IG in various special reports. Most earthquakes have been located inside the caldera, so all indications point to volcanic reactivation.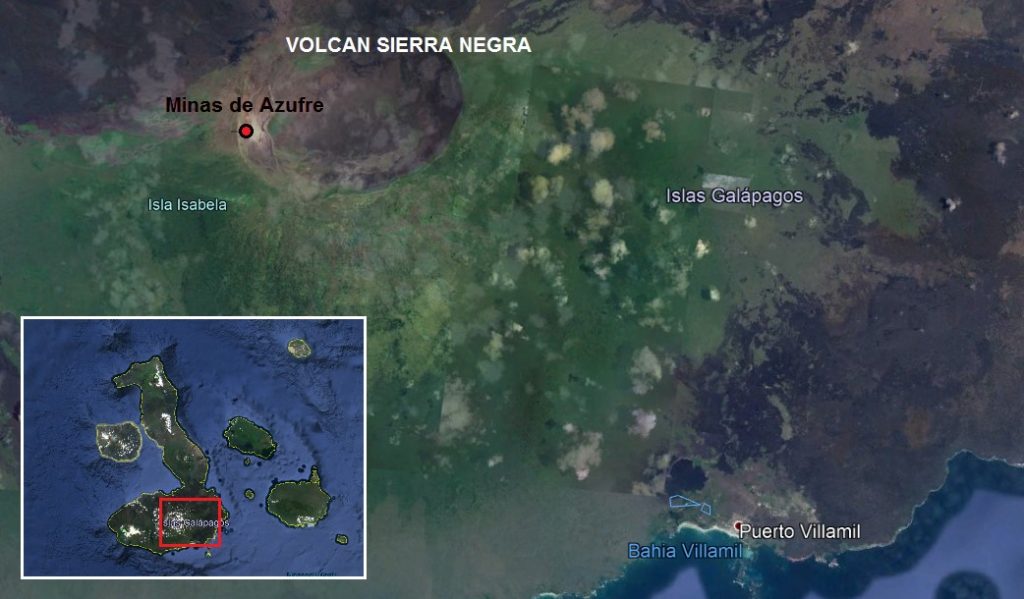 Figure 1.- Location map of Sierra Negra volcano and Sulfur Mines area.
Thanks to the IG-EPN's collaborative arrangement with the Galapagos National Park and its logistical support, as well as the Ministry of the Environment and the Park Rangers of the Galapagos National Park, the technicians were able to the area known as Sulfur Mines to perform volcanic gas and temperature measurements using various equipment and techniques.
Direct sampling methods were used to collect the fluids emitted by the fumaroles. These samples will then be analyzed by laboratories abroad and will allow to know the chemical composition of the fumaroles and can be compared to other previous analyzes.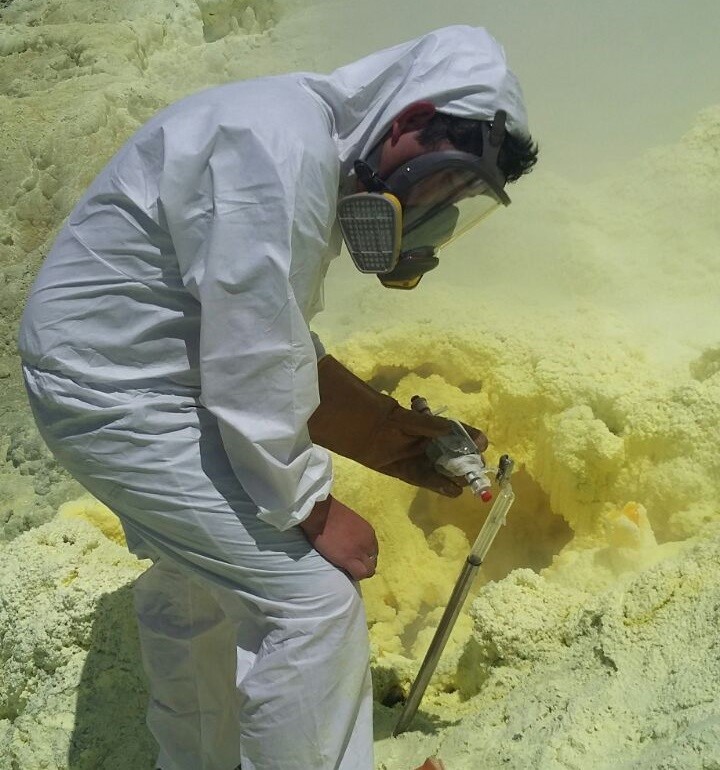 Figure 2.- Direct sampling of fumarolic gases using a Giggenbach container. Photo: S. Hidalgo.
Likewise, thanks to the « DOAS mobile » remote sensing technique, the technicians carried out measurements to determine the flow of SO2 emanating from the fumarolic fields. In addition, a Multigas instrument has been temporarily installed to determine the concentrations of SO2, CO2 and H2S.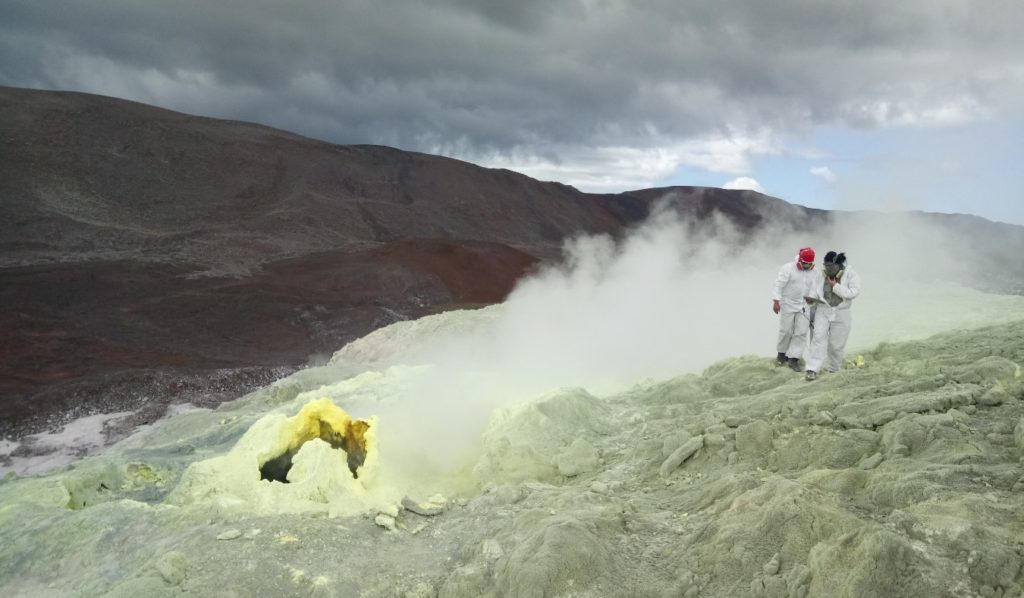 Figure 3.- Gas concentration measurements using Multigas. Photo: D. Sierra.
Finally, a temperature measurement campaign of the fumarolic fields was carried out using a thermocouple, these measurements were supplemented by measurements carried out with a fixed and mobile thermal camera, this one temporarily installed at the edge of the crater.

Figure 4.- Measurement of temperatures in the fumarolic fields, using a thermocouple. Photos: Mr. Almeida.
All these data are being processed and the publication of a report is expected soon. The results obtained will contribute to the volcanic monitoring.
Figure 5.- Measurement of temperatures in the fumarolic fields, using thermal images. Thermal image: M. Almeida.
Source : IGEPN , DS, FV, SH , Institut de géophysique , École nationale polytechnique.
Agung , Indonesia :
Based on the analysis of visual and seismic data and considering the potential threats of danger, the status of G. Agung was lowered from Level IV (Awas) to Level III (Siaga) on February 10, 2018 at 09:00. Since yesterday and until today, it has been possible to visually observe the volcano until it is covered with fog. . The emission of white fumes, low intensity and low pressure, reaches a height of 200 to 300m above the summit. The wind is heading east.
The recordings of seismographs dated February 27, 2018 noted:
15 emission earthquakes
8 shallow volcanic earthquake (VB)
5 deep volcanic earthquake (VA)
2 local tectonic earthquake (TL)
3 distant tectonic earthquake (TJ).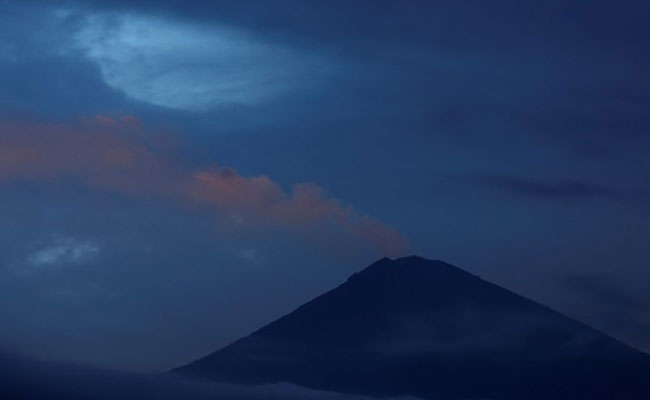 As of February 28, 2018 (00:00 to 18:00) it has been registered:
2 shallow volcanic earthquakes (VB)
2 deep volcanic earthquake (VA)
Recommendations:
The communities around G. Agung and mountaineers / visitors / tourists should not climb, climb or do any activity in the danger zone around the G. Agung crater area and in all areas within 4 km from the crater of G. Agung. The estimated area risks are dynamic and continuously assessed and can be modified at any time based on the most recent observational data from G. Agung.
People who live and move around streams that discharge from Gunung Agung should be aware of the potential danger of a secondary form of lahars, which can occur, especially during the rainy season. The lahar zone follows the streams of the upper reaches of Gunung Agung.
Level 3 (SIAGA) is only valid for a radius of 4 km as mentioned above. Outside the activity area, everything can work like NORMAL and always SAFE.
Source : VSI