December 20 , 2017. EN. Bezymianny , Osorno , Nevados de Chillan , Kanlaon .
December 20 , 2017.
Bezymianny

, Kamchatka :
VOLCANO OBSERVATORY NOTICE FOR AVIATION (VONA).
Issued: December 20 , 2017.
Volcano: Bezymianny (CAVW #300250)
Current aviation colour code: RED
Previous aviation colour code: red
Source: KVERT
Notice Number: 2017-269
Volcano Location: N 55 deg 58 min E 160 deg 35 min
Area: Kamchatka, Russia
Summit Elevation: 9452.96 ft (2882 m)
Volcanic Activity Summary: According to satellite data by KVERT, ash plume on the height about 15 km a.s.l. drift for about 85 km to the north-east from the volcano.
Strong ash explosions up to 49,200 ft (15 km) a.s.l. occur at this time. Ongoing activity could affect international and low-flying aircraft.
Volcanic cloud height: 49200 ft (15000 m) AMSL Time and method of ash plume/cloud height determination: 20171220/0420Z – Himawari-8
Other volcanic cloud information: Distance of ash plume/cloud of the volcano: 53 mi (85 km)
Direction of drift of ash plume/cloud of the volcano: NE / azimuth 53 deg
Time and method of ash plume/cloud determination: 20171220/0420Z – Himawari-8
Start time of explosion and how determined: 20171220/0341Z – Video data
According to video data by RAS, a strong ash explosions up to 10-15 km a.s.l. started at 03:55 UTC. Ash plume on the height about 8 km a.s.l. drift to the north-east from the volcano. KVERT continues to monitor Bezymianny volcano.
Source : Kvert
Osorno , Chile :
Special Report on Volcanic Activity (REAV), Lake District, Osorno Volcano, December 19, 2017, 18: 30 Local Time (Continental Chile).
The National Geological and Mining Service of Chile (Sernageomin) communicates the following information, obtained through the monitoring equipment of the National Volcanic Monitoring Network (RNVV), processed and analyzed at the Volcanological Observatory of the Southern Andes . (OVDAS):
Yesterday, Tuesday, December 19 at 15:15 local time (18:15 GMT), the monitoring stations installed near the Osorno volcano recorded an earthquake associated with the fracturing of the rock (Volcano-Tectonics).
The event was located 5.2 km northwest (NW) of the main crater.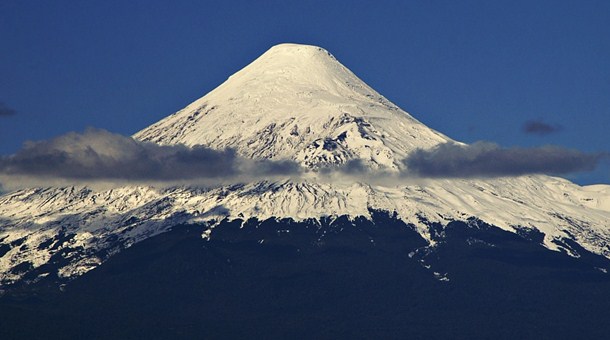 The characteristics of the earthquake prior to its analysis are as follows:
TIME OF ORIGIN: 3:15 pm local time 6:15 pm GMT
LATITUDE: 41.066 ° S
LONGITUDE: 72.531 ° W
DEPTH: 2.7 Km
LOCAL AMPLITUDE: M 3.0 (ML)
OBSERVATIONS
At the time of publication of the report, no replica was recorded.
Volcano Alert Level Remains at GREEN Warning Level
Sernageomin monitors online and informs on a timely basis of any changes in volcanic activity.
Source : Sernageomin .
Nevados de Chillan , Chile :
During this period, 2447 seismic events, of which seventy-one (71) were classified as volcano-tectonic (VT), processes related to the fracturing of a rigid material, with local magnitudes (ML) maximum of 2, 9, have been recorded. The strongest earthquake was located 0.6 km east (E) of the active crater at a depth of 2.1 km.
Similarly 2376 earthquakes associated with fluid dynamics were recorded on the volcano, of which 1945 were considered as long period (LP) events, with a minimum displacement value (DRC) of 63 cm2 , located 0.7 km north-northeast (NNE) of the active crater, at a depth of 1.5 km. Similarly, four hundred and twenty-four tremor events (TR) were recorded, with a maximum displacement value reduced by 6.1 cm2. In addition, seven (7) long period type events were recorded, called Tornillo type (TO), characterized by a quasi-harmonic envelope with a slow decay of the series over time, whose reduced displacement value was less than 0 , 7 cm2.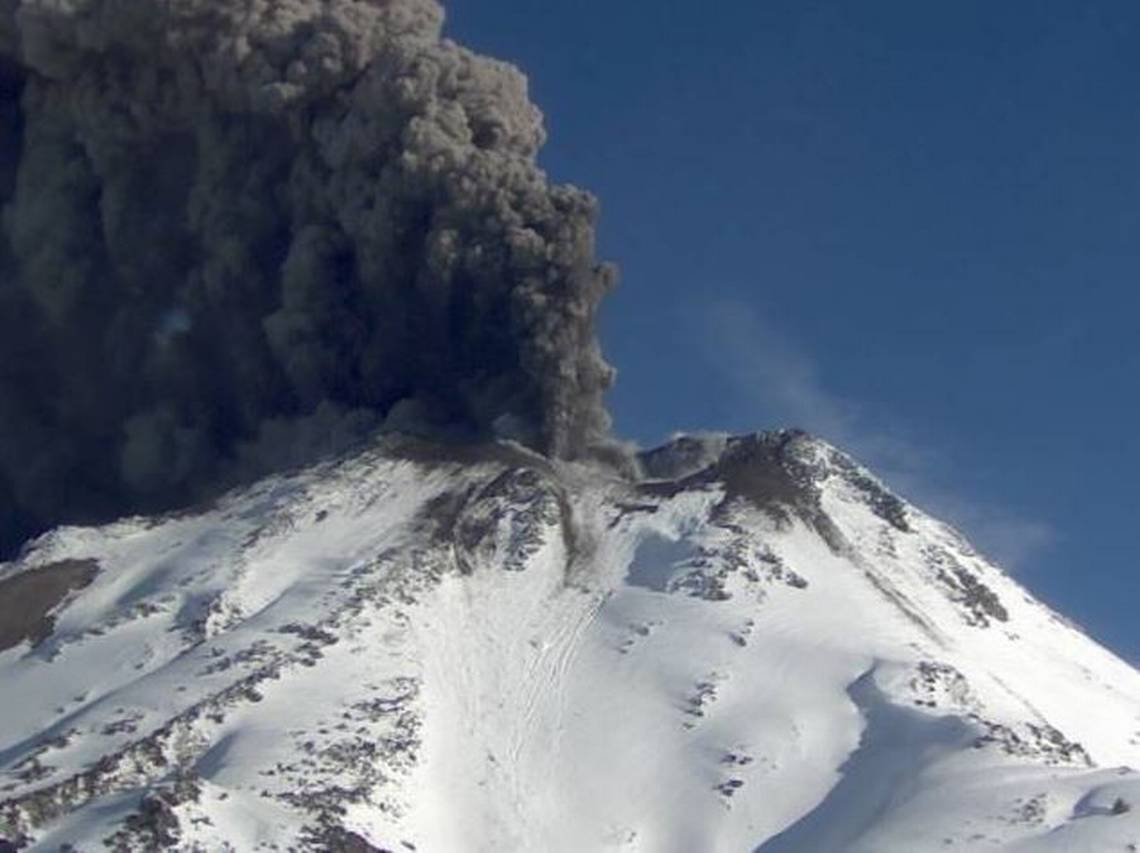 The images obtained through the web cameras installed on the volcanic complex mainly show ash, steam and gas emissions associated with the explosions of the currently active craters, with emission column altitudes below 3000m above the crater. During the night, the images sporadically recorded an incandescence associated with certain explosions, which intensified in the morning of 14/12. During the day of 11/12, there was recorded a sulfur emission formed by a small fumarole located 300 m from the active crater.
Between December 1 and December 15, a total of 245 explosions associated with ash emissions and / or recording of acoustic signals picked up by the microphones array in the vicinity of the volcano were noted, continuing the explosive phase that presents this volcano since the beginning of 2015. The explosion with the most seismic energy released was recorded on the 11th at 18h39 (local time) and contains the event type LP of energy plus described in the previous paragraph, followed by a low energy tremor.
From the geodetic data, no significant deformation is observed which represents surface changes on the volcano, caused by the internal volcanic activity.
No sulfur dioxide (SO 2) emissions to the atmosphere in the volcanic complex sector have been reported, according to data published by the ozone monitoring instrument, Sulfur Dioxide Group (IMO) (http: //so2.gsfc.nasa.gov/) and the National Environmental Satellite Information and Data Service (NESDIS) (http://satepsanoine.nesdis.noaa.gov).
No thermal warnings were reported on the volcanic complex based on data processed by the Infrared Medium Observation of Volcanic Activity (Mirova) (http://www.mirovaweb.it/).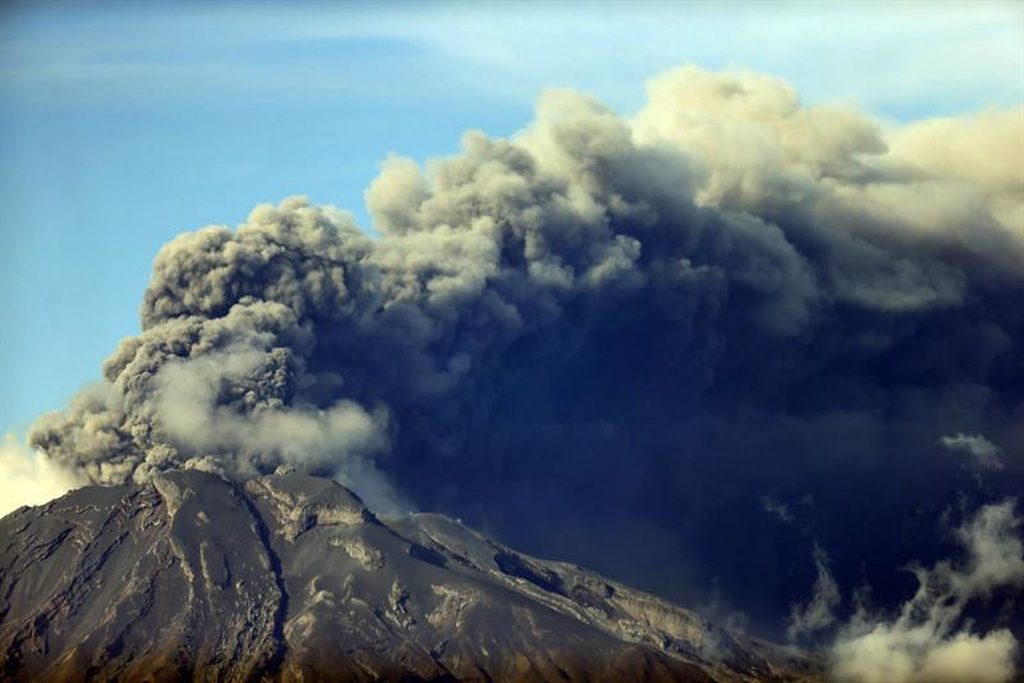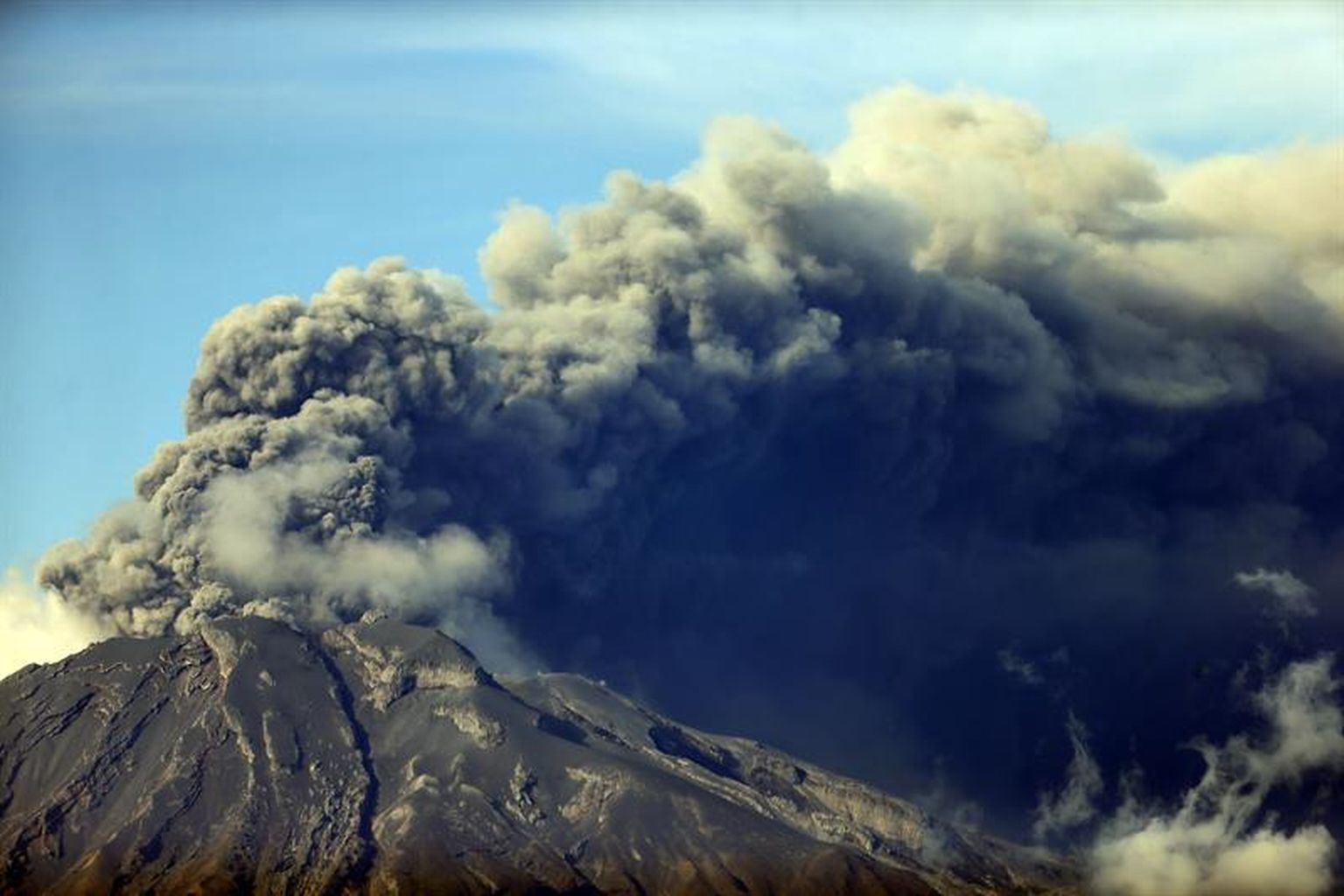 On December 1, 2017, a new period of explosions was revived, leaving behind a period of passive activity slightly more than a month. The pulsatile explosive activity caused gases and particles at maximum altitudes close to 3000 m above the crater level, recording at this time a large number of explosions that have increased in numbers in recent days. The data from the monitoring stations suggest the action of a small apparent volume of magma that interacts with the surface hydrothermal system, which destabilizes it, and induces these small explosions with subsequent emission of material to the surface in a pulsating manner. Therefore, in the current scenario, it is possible that this process will continue with the generation of explosions of similar size or even greater than those recorded. Due to the above, the Volcanic Technical Alert is maintained at:
YELLOW LEVEL: Changes in the behavior of volcanic activity – Probable time for an eruption: WEEKS / MONTH.
Observation: It is recommended to apply precautionary access restrictions in an area close to the crater with a radius of 3 kilometers.
Source : Sernageomin
Kanlaon , Philippines :
KANLAON VOLCANO BULLETIN (UPDATED) 20 December 2017 10:30 A.M.
Kanlaon Volcano's seismic monitoring network recorded four hundred twelve (412) volcanic earthquakes, 402 of which are microearthquakes, during the past 24 hours. A low-energy explosion type earthquake was recorded at 2:33 AM, while rumbling sounds were reportedly heard in Brgys. Mansalanao and Biaknabato, La Castellana, Negros Occidental around this time. During times when the summit was visible, moderate emission of white steam-laden plumes were observed rising to 400 meters from the summit before drifting to the northeast. Ground deformation data from continuous GPS measurements indicate slight inflation of the edifice since December 2015. Sulfur dioxide (SO2) emission was measured at an average of 231 tonnes/day on 19 December 2017.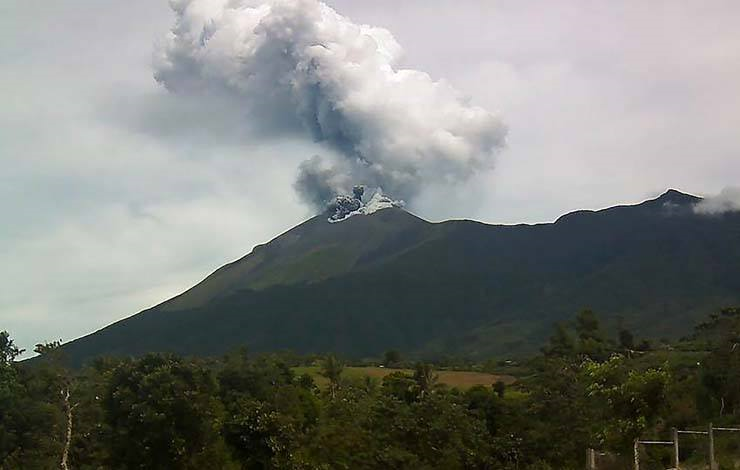 Alert Level 2 status prevails over Kanlaon Volcano, which means that the volcano is undergoing a moderate level of unrest. There is probable intrusion of magma at depth which may or may not lead to a magmatic eruption. The local government units and the public are strictly reminded that entry into the 4-kilometer radius Permanent Danger Zone (PDZ) is strictly prohibited due to the further possibilities of sudden and hazardous steam-driven or phreatic eruptions. Civil aviation authorities must also advise pilots to avoid flying close to the volcano's summit as ejecta from any sudden phreatic eruption can be hazardous to aircraft.
DOST-PHIVOLCS is closely monitoring Kanlaon Volcano's activity and any new development will be relayed to all concerned.
Source : Kanlaon