December 12 , 2017. EN. Agung , Sabancaya , Kanlaon , Fuego , Skjaldbreiður .
December 12 , 2017.
Agung , Indonesia :
On the basis of the results of the visual and instrumental data analysis and considering the potential threats of danger, on November 27, 2017 at 06:00, the status of G. Agung was raised from Level III (SIAGA) to Level IV (AWAS) . Since yesterday and until today visually the volcano is clearly visible until the appearance of the mist. Eruptions and puffs of white, thick, medium-pressure gray ash reach a height of about 2000 to 2500 m above the summit and incline to the northwest. At night, the glow of the incandescent lava in the crater of the volcano is observed.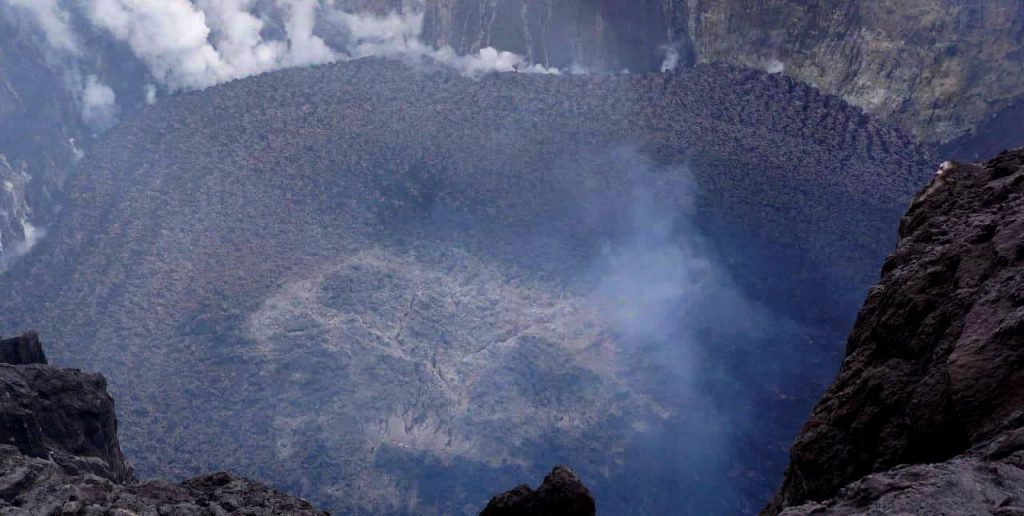 Seismograph records on December 11, 2017 have noted:
6 shallow volcanic earthquakes (VB)
7 deep volcanic earthquakes (VA)
No local tectonic earthquakes.
3 earthquakes of eruption.
21 Low Frequency events.
50 earthquakes of emission.
1 harmonic tremor.
A continuous tremor with an amplitude of 1 to 2 mm and a dominant value of 1 mm.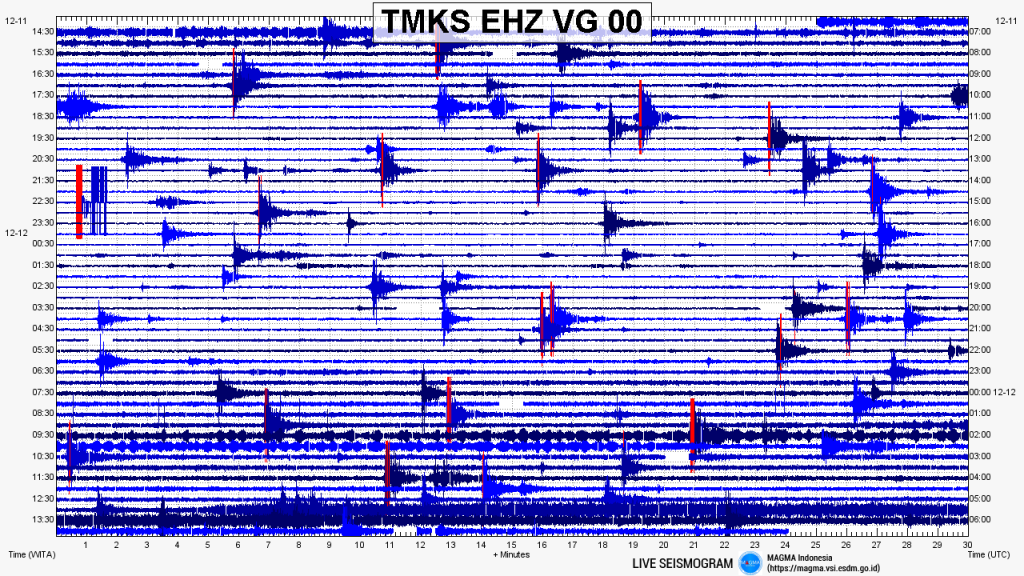 As of December 12, 2017 (00:00 to 18:00) it has been registered:
12 emission earthquakes
No earthquakes of eruption.
6 low frequency earthquakes.
2 shallow volcanic earthquakes (VB)
4 deep volcanic earthquakes (VA)
No local tectonic earthquakes.
No harmonic tremor.
A continuous tremor with an amplitude of 1 to 2 mm and a dominant value of 1 mm.
Recommendations:
Communities around G. Agung and mountaineers / visitors / tourists must not climb, climb or do any activity in the danger zone around the G. Agung crater area and in all areas within 8 km from the crater of G. Agung. With a sectoral extension to the North-East and South-East-South-South-West up to 10 km from the crater of G. Agung. The estimated area risks are dynamic and continuously assessed and can be modified at any time based on the most recent observational data from G. Agung.
Source : VSI , Magma.
Photo : Aris Yanto
Sabancaya , Peru :
The number of explosions decreased during this week, averaging 63 events per day. The earthquakes associated with fluid movements (long period type) continue to predominate, although a slight decrease was observed during this period. Similarly, events that indicate magma rise (Hybrid type) and ash emissions (Tremor type) show low energy and short duration (1 hr), respectively. 
The eruptive columns of gas and ash remained similar to the previous week, reaching a maximum height of about 3000 m above the crater. The dispersion of this material occurred within a radius of about 50 km, mainly in the north-east and south-west directions.


Deformation monitoring at the SNSE GNSS station has maintained a negative trend since 19 November (the volcano shows deflation). 
The volcanic gas flow (SO2) recorded on December 4 a maximum value of 1392 tons / day, a value considered moderate. 
Four thermal anomalies were recorded according to the MIROVA system, with values ​​between 5 MW and 8 MW VRP (Irradiated Volcano Power)
In general, eruptive activity maintains moderate levels. No other variation is expected in the next few days.
Source : IGP
Kanlaon , Philippines :
KANLAON VOLCANO BULLETIN 12 December 2017 08:00 A.M.
Kanlaon Volcano's seismic monitoring network recorded fourteen (14) volcanic earthquakes during the past 24 hours. Moderate emission of white steam-laden plumes that rose to 800 meters before drifting southeast and south-southwest was observed. Ground deformation data from continuous GPS measurements indicate slight inflation of the edifice since December 2015.
Alert Level 2 status prevails over Kanlaon Volcano, which means that the volcano is undergoing a moderate level of unrest. There is probable intrusion of magma at depth which may or may not lead to a magmatic eruption.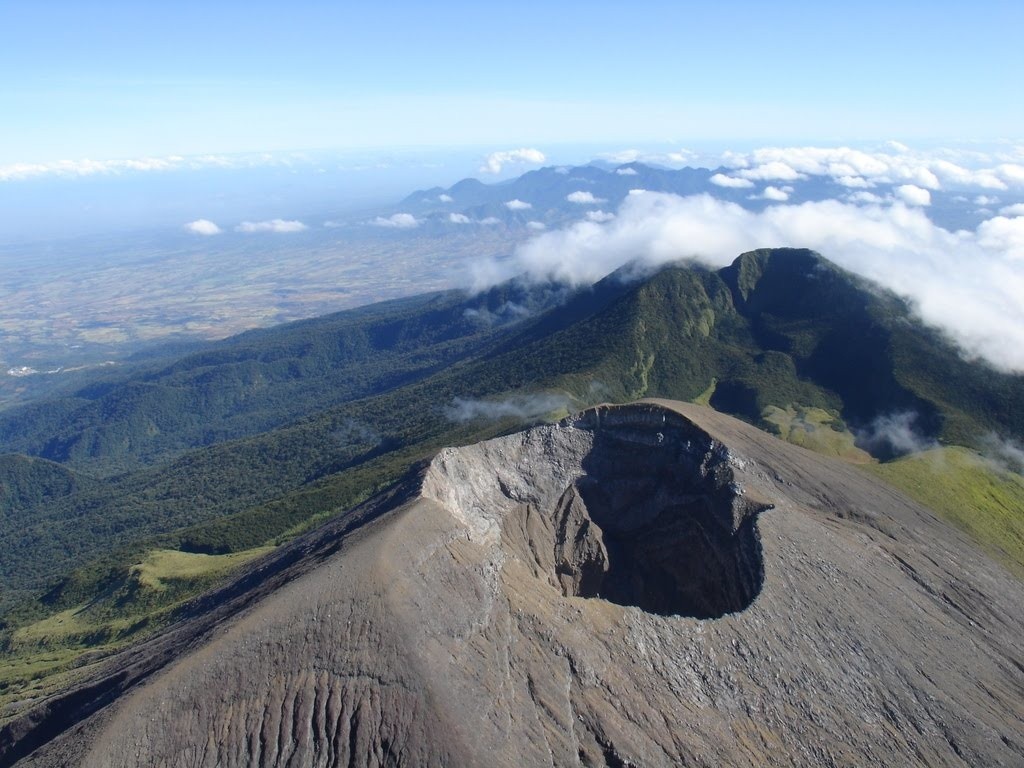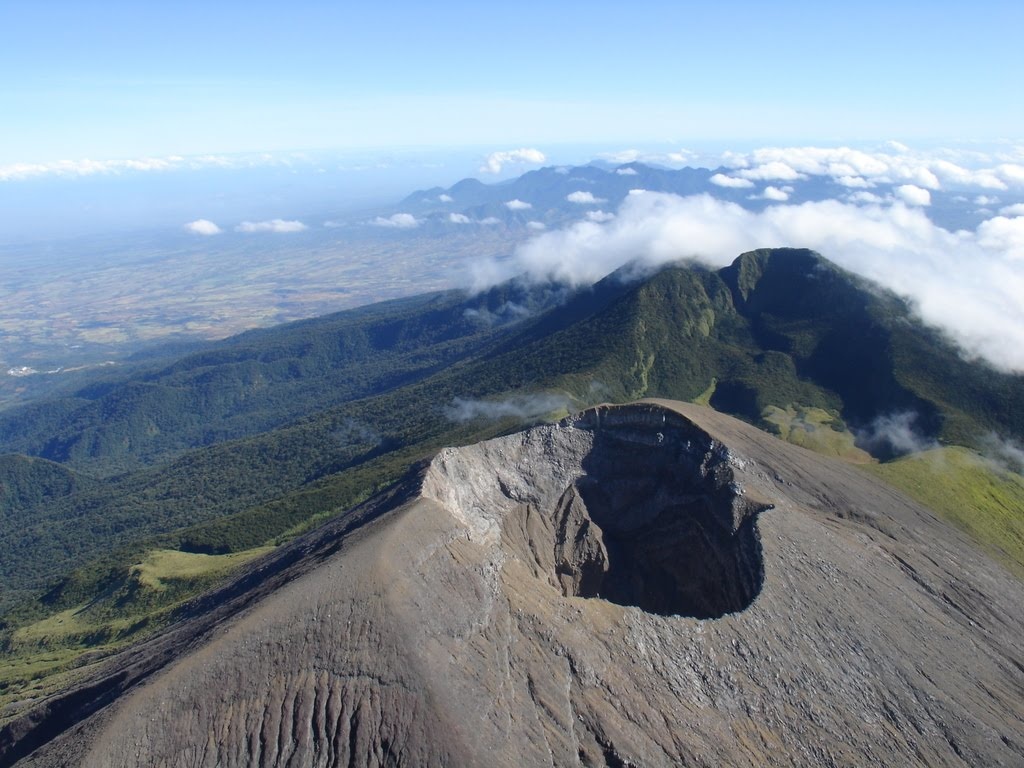 The local government units and the public are strictly reminded that entry into the 4-kilometer radius Permanent Danger Zone (PDZ) is strictly prohibited due to the further possibilities of sudden and hazardous steam-driven or phreatic eruptions. Civil aviation authorities must also advise pilots to avoid flying close to the volcano's summit as ejecta from any sudden phreatic eruption can be hazardous to aircraft. DOST-PHIVOLCS is closely monitoring Kanlaon Volcano's activity and any new development will be relayed to all concerned.
Source : Phivolcs
Fuego , Guatemala :
The twelfth eruption of the Fuego volcano, after more than 24 hours of intense activity so far, shows a decrease in activity as can be seen in the RSAM graph of the FG3 seismic station. Constant explosions with moderate features are reported, which are laden with ash and the column reaches an approximate height of 5,000 m (16,404 feet) which travels more than 20 kilometers to the Southwest, South and South -East. Ashes fall in the communities of La Rochela, Morelia, Santa Sofia, among others, located on the southern flank. It is possible that the ashes are transported further because of the wind conditions.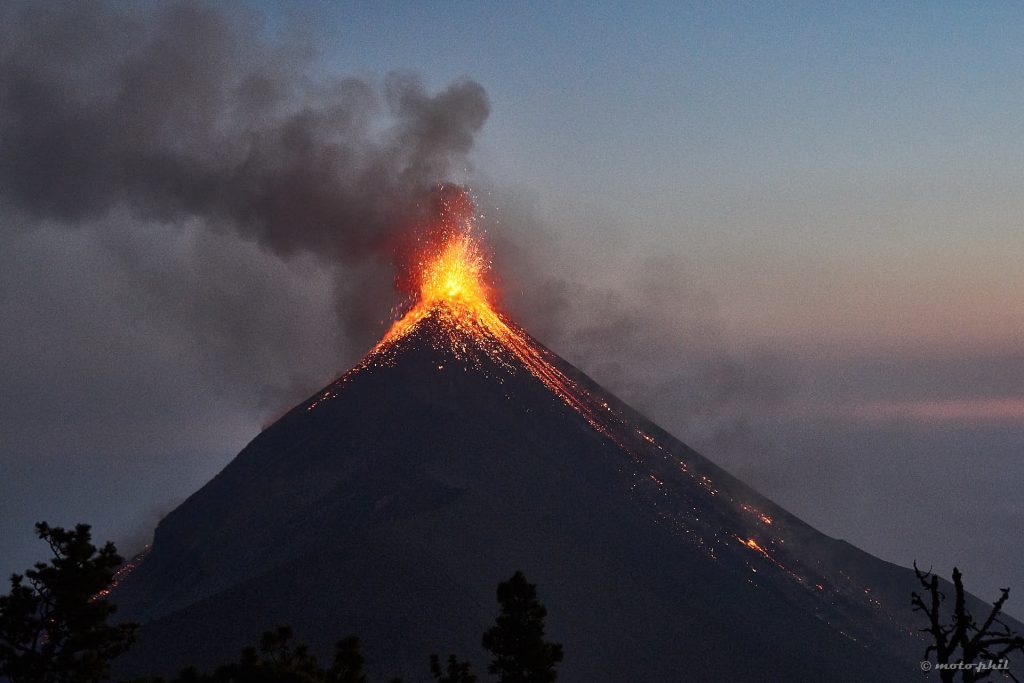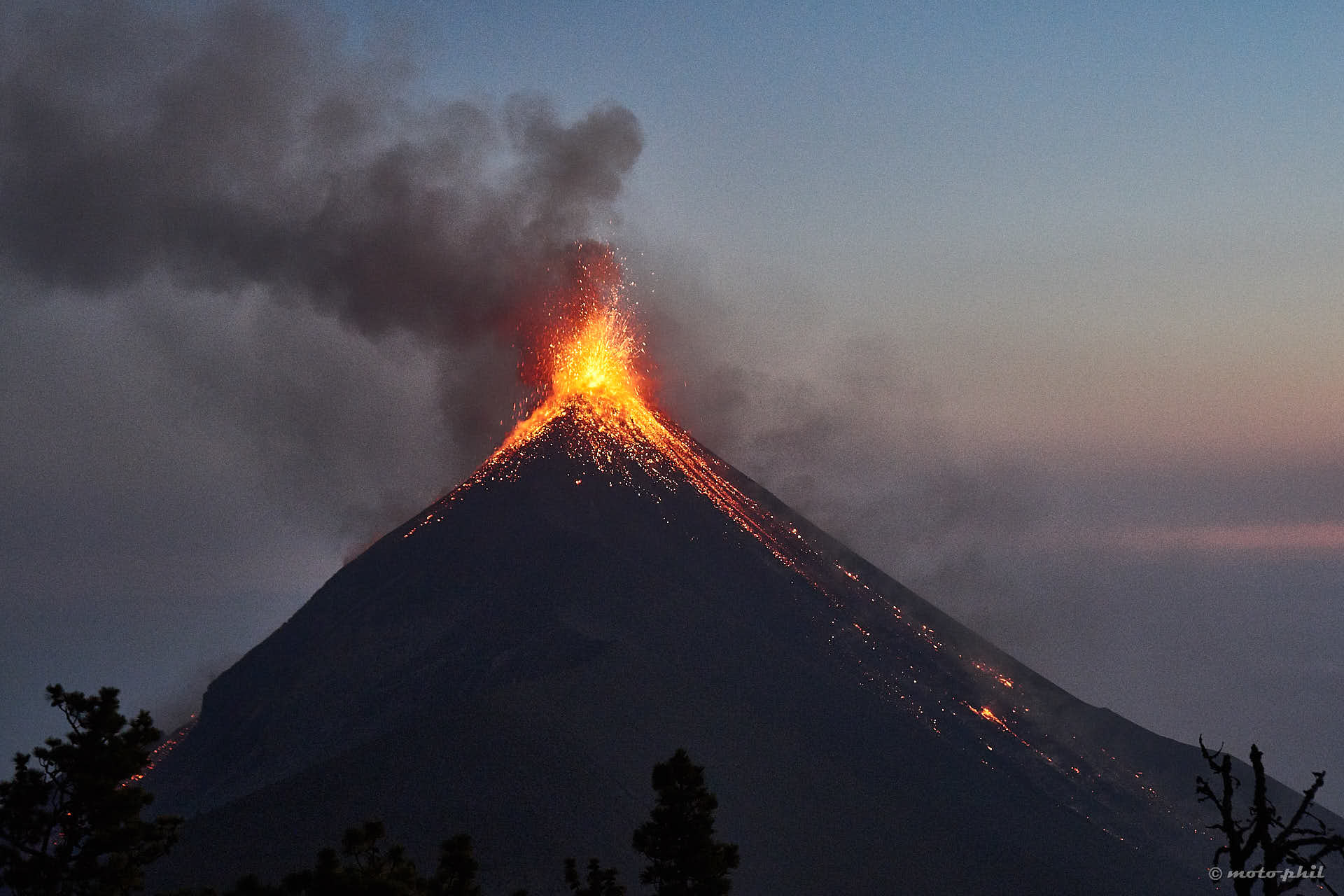 The incandescent source reaches an approximate height of 150 meters above the crater and feeds a lava flow towards the 1,000-meter-long Canyon Seca (Santa Teresa), as well as weak to moderate avalanches around the crater.
The explosions are accompanied by moderate rumblings that cause a low to moderate shock wave, causing vibrations in the roofs of houses near the volcano, sounds similar to those of a locomotive.
Seismic recording shows a decrease in the energy of the explosions, but it is still possible that pyroclastic flows are generated.
Source : Insivumeh
Photo : Motophil
Skjaldbreiður , Iceland :
Swarm of earthquakes at Skjaldbreiður volcano – but no sign of eruption.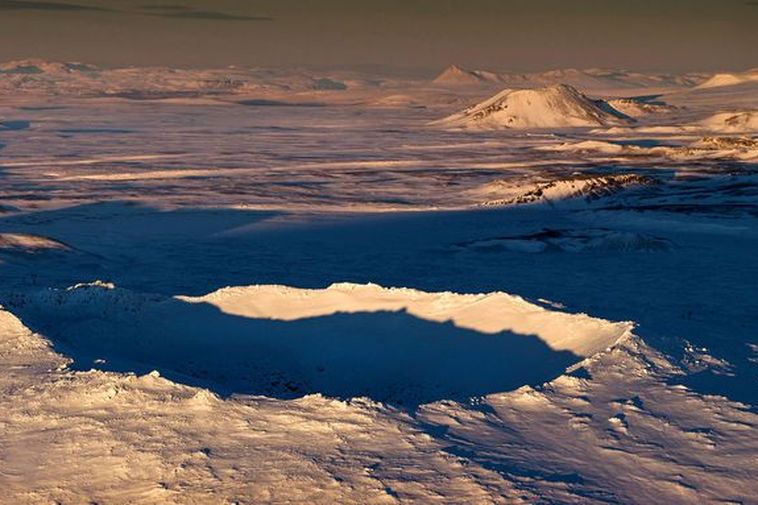 An unusual swarm of earthquakes occurred in dormant volcano Skjaldbreiður which forms part of the beautiful mountain range at Lake Þingvellir yesterday.
Over 100 quakes were detected, the largest measuring 3.8 on the Richter scale.
Despite these numerous earthquakes, a volcanologist at the Iceland Met Office says that there is no sign of an eruption and there would have to be more changes there for people to prepare for such an event.
Source : Iceland monitor
Photo : mbl.is/RAX