September 28 , 2017. EN. Agung , Bogoslof , Popocatepetl , Reventador , Fuego.
September 28 , 2017.
Agung , Indonésia :
On September 26, 2017, 373 shallow volcanic earthquakes (VB), 579 volcanic earthquakes (VA), and 50 local tectonic earthquakes (TL) were recorded. On September 27, 2017 from 00:00 to 06:00, 106 shallow volcanic earthquakes (VB), 165 volcanic earthquakes (VA), 27 local tectonic earthquakes (TL) were recorded.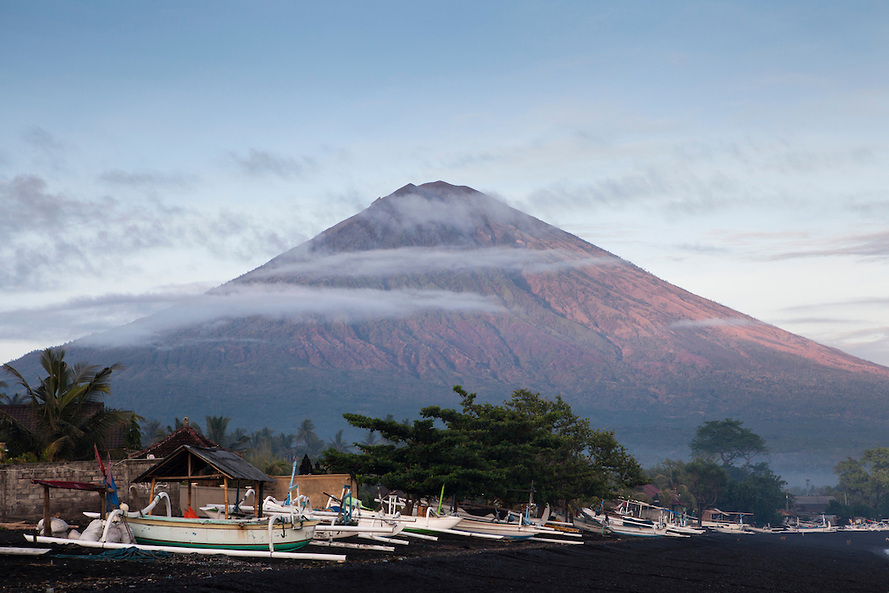 Recommendation: Communities around G. Agung and climbers / visitors / tourists should not climb and engage in any activity in the hazardous area in the area of ​​the G. Agung crater and within a 9 km radius around the upper crater of G. Agung, with a sectoral expansion towards the North-North-East, South-East and South-South-West over 12 km.
Volcanic Activity Notice.
An ORANGE color code was issued, published on September 26, 2017 at 05:27, linked to the increased activity of the very large volcanic seismicity. The materials of an eruption as well as the ashes were not observed.
Source : VSI
Bogoslof , Alaska :
AVO/USGS Volcanic Activity Notice
Current Volcano Alert Level: ADVISORY
Previous Volcano Alert Level: WATCH
Current Aviation Color Code: YELLOW
Previous Aviation Color Code: ORANGE
Issued: Wednesday, September 27, 2017, 11:58 AM AKDT
Source: Alaska Volcano Observatory
Location: N 53 deg 55 min W 168 deg 2 min
Elevation: 492 ft (150 m)
Area: Aleutians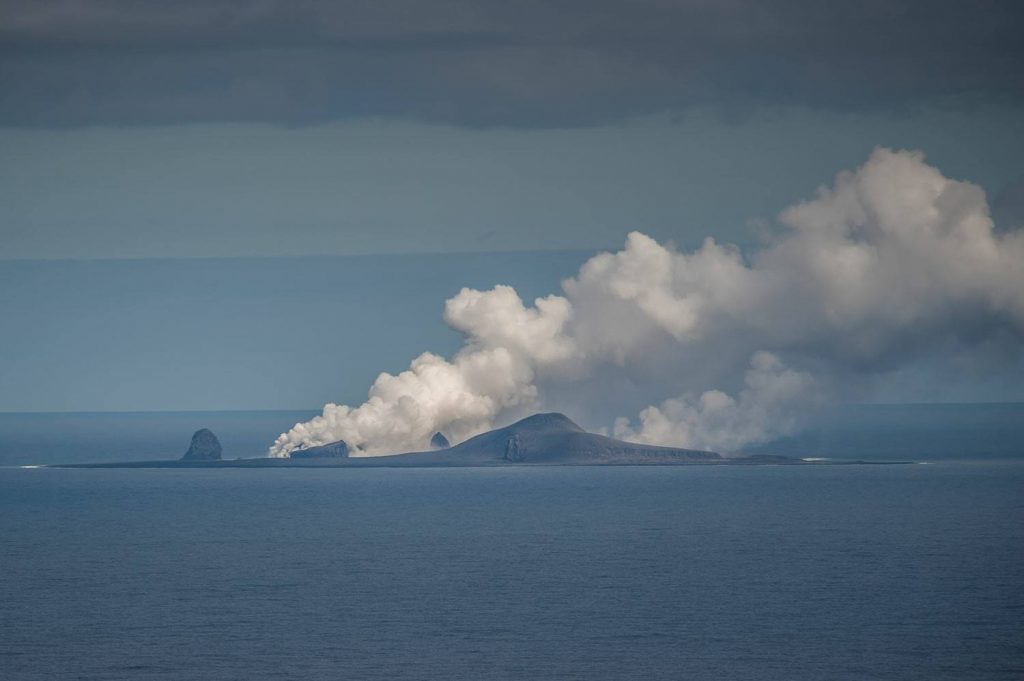 Volcanic Activity Summary:
No new volcanic activity has been observed at Bogoslof volcano in satellite, seismic or infrasound data since a short-duration explosion was detected on August 30th. The last period of explosive activity saw 5 eruptions between August 26-30, and occasional high-spatial resolution satellite images have shown no significant surficial changes due to eruptive activity since that time. Based on the absence of detected activity over the past four weeks, AVO is lowering the Aviation Color Code to YELLOW and the Volcano Alert Level to ADVISORY.
Bogoslof is not monitored by a real-time seismic network and this inhibits AVO's ability to detect unrest that may lead to an explosive eruption. Rapid detection of an ash-producing eruption may be possible using a combination of data from seismic and infrasound networks on neighboring islands and satellite and lightning detection data.
Remarks:
Remarks: Given the lack of a local monitoring network and the unpredictability of the volcano, activity at Bogoslof could ramp up again at any time. Thus a Temporary Flight Restriction (TFR) remains in effect over the volcano
Source : AVO
Popocatépetl , Mexico :
Follow-up report of the Popocatépetl volcano on 27 September.
The volcanic warning semaphore of Popocatépetl is located in Amarillo Phase 2. CENAPRED encourages not to come on the volcano and especially near the crater, due to the risk of falling fragments of rocks.
Monitoring of the Popocatépetl volcano is ongoing 24 hours a day. Any changes in activity will be reported in a timely manner.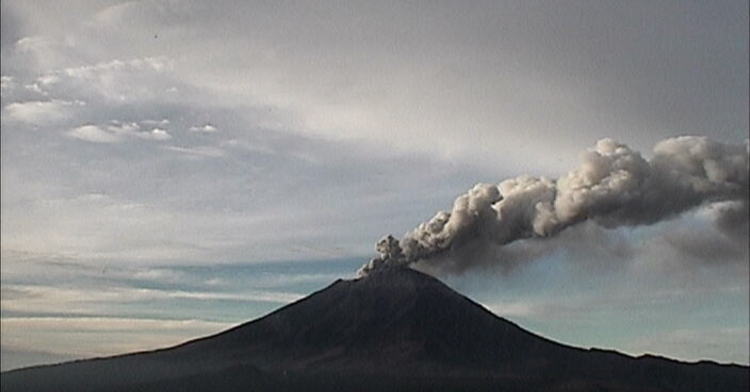 Over the past 24 hours, using the monitoring systems of the Popocatépetl volcano, 25 low intensity exhalations have been identified. In addition, two volcano-tectonic earthquakes were recorded, the first yesterday at 11:25 am and the second at 02:33 am, both with a magnitude of M 1.8. In addition, 12 minutes of harmonic tremor were detected.
Starting at 3:15 pm, an event of strombolian activity occurred, accompanied by a signal of tremor and the emission of incandescent fragments, which were precipitated in the crater and at distances up to 1000 m the slopes of the volcano. In addition, an ash emission was observed, with a western direction and a height of between 1 and 1.5 km. This activity lasted until 9:31 am and lasted 6 hours and 16 minutes.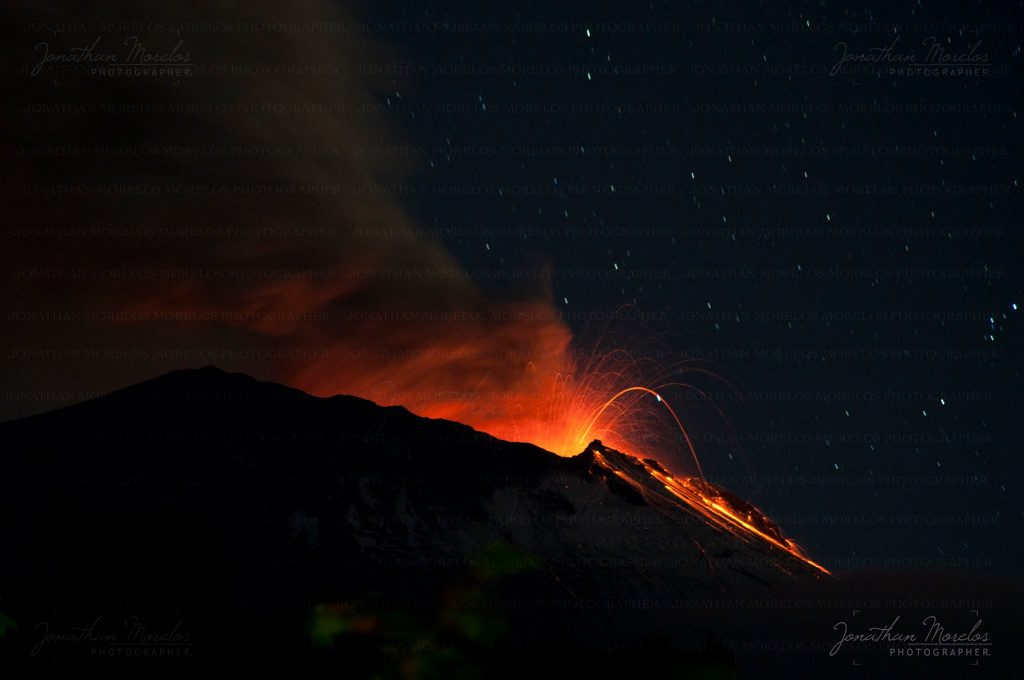 At the moment, ashes have been reported in the cities of Ecatzingo and Atlautla in the State of Mexico, and in Atlatlahuacán, Ocuituco, Oaxtepec, Jiutepec and Yautepec, in the State of Morelos. At the time of this report, there is occasional visibility to the volcano due to cloud conditions and continuous vapor and westward gas emission.
This activity falls within the normal parameters of the volcano for the Yellow Alert Phase 2 level, hence preventive evacuation is not required. The activity presented on the volcano is not directly related to the earthquake of magnitude M7.1, recorded on 19 September with an epicenter in the state of Puebla.
Source : Cenapred.
Photos : Cenapred , J. Morclos.
Reventador , Equador :
ACTIVITY REPORT OF THE VOLCAN REVENTADOR, Wednesday 27 September 2017.
SUMMARY OF VOLCAN ACTIVITY.
The volcano maintains a high and continuous eruptive activity. Emissions, explosions and descent of block   were observed along the flanks of the volcano.
TECHNICAL ANNEX AND OBSERVATIONS.
Seismicity:
From 11:00 am (TL) yesterday until 11:00 am (TL) today, there were 4 episodes of tremor harmonic (TRA), 4 episodes of tremor of emission (TRE), 45 events of long duration LP) and 27 explosions (EXP).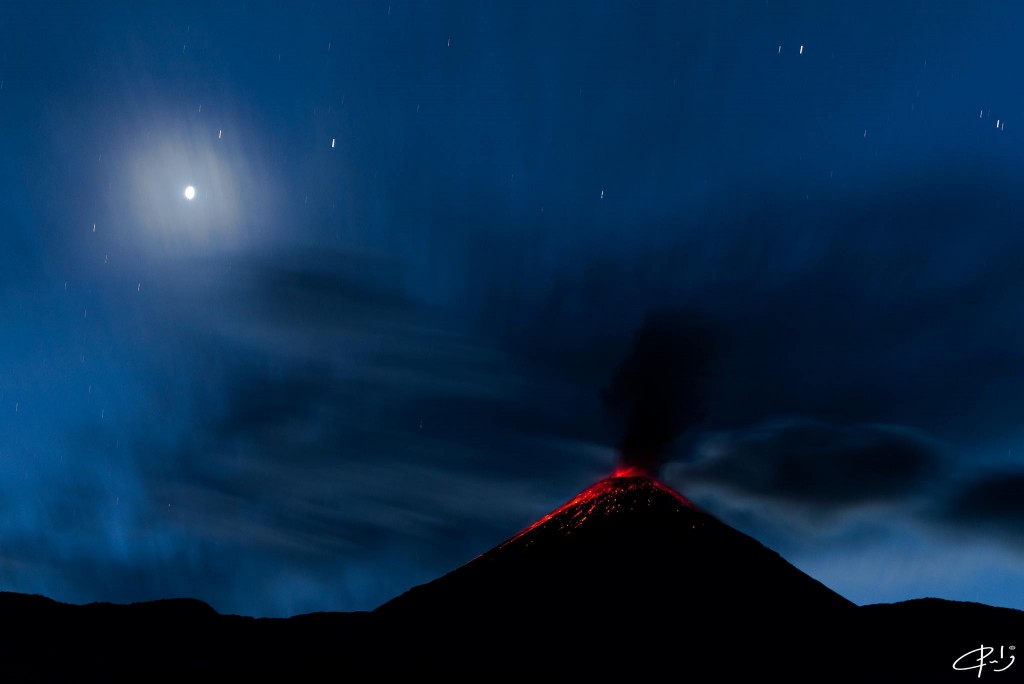 Observations, emissions and ash:
In the afternoon, the volcano was partly clear. Several gas and water vapor emissions with a moderate ash content of more than 1000 meters above the level of the crater with a direction to the west were noted. For most of the night the volcano was cleared and several explosions were observed with incandescent block rolls up to 800 meters below the level of the crater and on all sides of the volcano. In the early hours of the morning, several emissions with a moderate ash content were observed at a height of up to 600 meters above the level of the crater in a westerly direction. Currently, the volcano is cloudy.
Rains and lahares: No recorded rainfall.
GENERAL INFORMATIONS
• This daily report will be issued at 12:00 noon (TL) and as long as the activity level of the volcano justifies it. In the event of an increase or change in the behavior of the volcano, a special report will be issued immediately and immediately.
Source : IGEPN
Fuego , Guatemala :
SPECIAL VULCANOLOGICAL BULLETIN, Guatemala 27 September 2017, 5:50 PM (local time).
MODERATES LAHARES ON VOLCAN FUEGO.
In the last few hours there have been heavy rains in the volcano region. Because of this precipitations, moderate lahar   descend into the canyons of Santa Teresa and Mineral, tributaries of the Pantaleon River.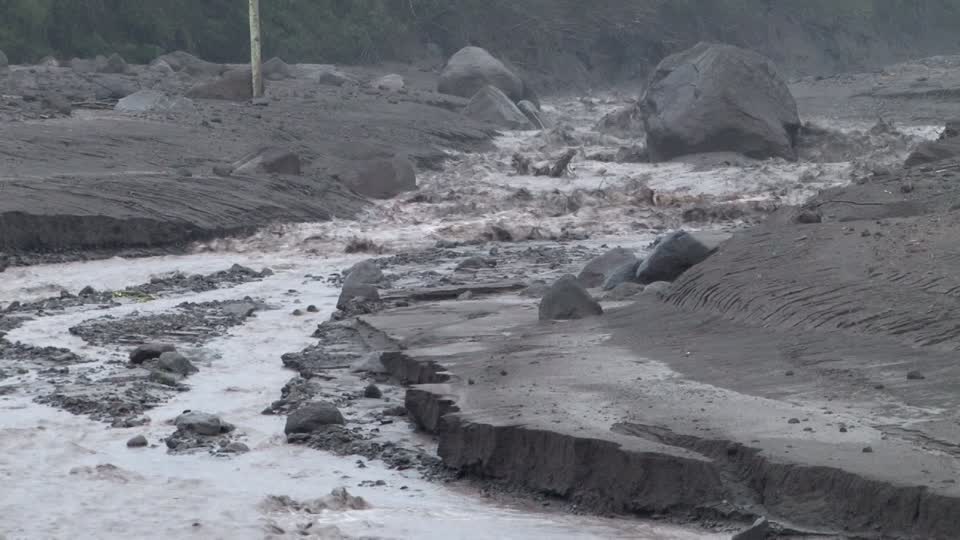 These lahars carry fine volcanic materials, blocks with diameters of about 1.5 meters, trunks and branches. The constant activity that has persisted on the volcano Fuego in recent months has generated deposits of volcanic matter in the main canyons, and due to the accumulation of moisture and constant rainfall in the volcanic zone, record these descents of lahars. These can damage the roads in the passages of vehicles between San Pedro Yepocaya and Sangre de Cristo and Finca Palo Verde to El Porvenir, among others. It is therefore necessary to take precautions and not to stay in the canyons.
Source : Insivumeh