August 27 , 2017. EN.  Bogoslof , Piton de la Fournaise , Tupungatito , Reventador , Popocatepetl.
August 27 , 2017.
 
Bogoslof , Alaska :
AVO/USGS Volcanic Activity Notice
Current Volcano Alert Level: WATCH
Current Aviation Color Code: ORANGE
Issued: Saturday, August 26, 2017, 5:02 PM AKDT
Source: Alaska Volcano Observatory
Location: N 53 deg 55 min W 168 deg 2 min
Elevation: 492 ft (150 m)
Area: Aleutians
Volcanic Activity Summary:
A short-lived eruption began at Bogoslof volcano at 00:29 UTC on August 27 (16:29 AKDT on August 26) and lasted about 4 minutes. No ash cloud has been detected as of yet in satellite data, but volcanic ash emissions likely occurred based on seismic and infrasound data.
We are evaluating the magnitude of this eruptive episode. The Aviation Color Code remains at ORANGE and the Volcano Alert Level remains at WATCH at present.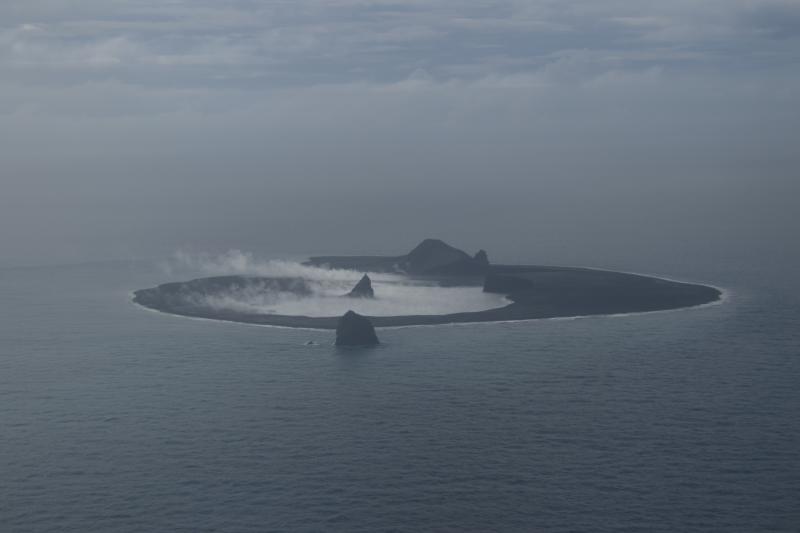 Recent Observations:
[Volcanic cloud height] None detected yet
[Other volcanic cloud information] Winds toward southeast
[Lava flow/dome] N/A
[Lava flow] N/A
Following the explosive eruption that occurred at 16:29 AKDT (00:29 UTC August 27) and lasted about 4 minutes, seismicity as detected on neighboring islands has been quiet, no lightning has been detected, and satellite images show no additional emission from the volcano.
The cloud produced during today's event was observed in satellite images to drift southeast from Bogoslof and pass over southern Unalaska Island. Cloud-top temperatures seen in satellite data show that it rose to as high as 24,000 ft asl.
Remarks:
Please see the NWS AAWU at http://
Consult the AAWU NWS at http://aawu.arh.noaa.gov/sigmets.php for up-to-date information on aviation warning messages.
Source : AVO
Photo : Schaefer, Janet
Piton de la Fournaise , La Réunion :
Activity Report for Saturday, August 26, 2017 at 3:00 pm (local time).
The eruption that began on July 14 at 00:50 local time continues. The volcanic tremor (indicator of surface eruptive intensity) is maintained at a stable and low level.
Figure 1: Evolution of the RSAM (volcanic tremor and eruption intensity indicator) between 00:00 (20h UTC) on July 14th and 15h00 (11h00 UTC) on August 26th on the seismic station of RVL, located on the flank South of the volcano. (OVPF / IPGP)
– Some volcano-tectonic earthquakes of low magnitude were recorded under the southeast area of ​​the pen during yesterday.
– No distortion is noticeable on the last days.
– The trend towards increasing CO2 emissions from the ground (Gite du Volcan station) continues.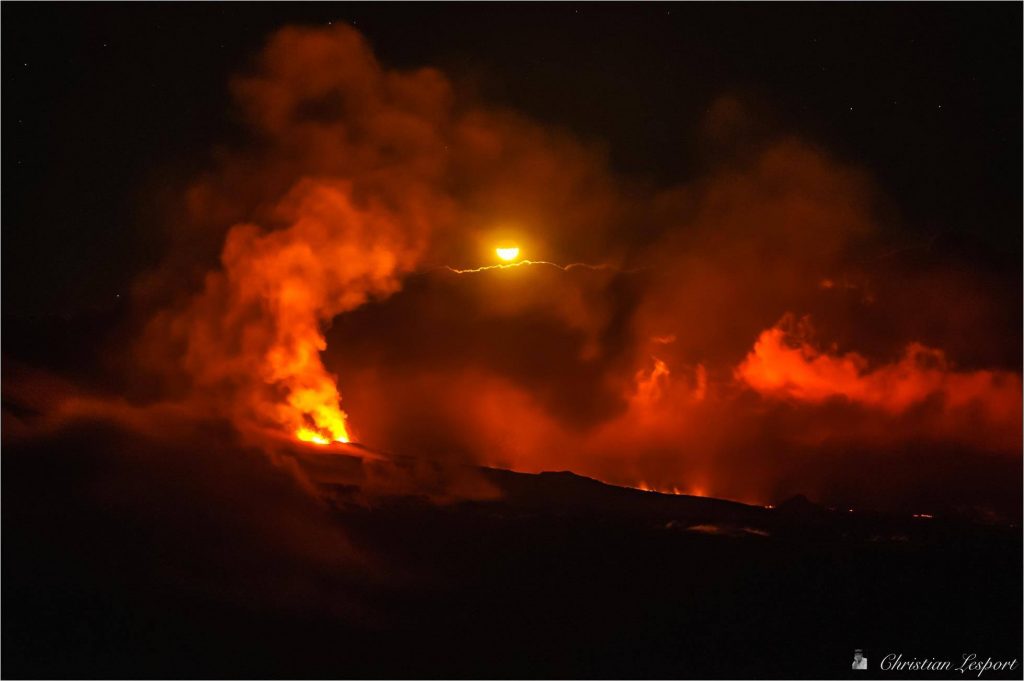 The low flows observed did not allow reliable estimates of the flow of lava through the use of satellites.
Source : OVPF
Photo : C. Lesport ( 07/2017).
Tupungatito , Chile :
Special volcanic activity report (REAV), metropolitan area August 26, 2017.
The National Service for Geology and Mining (Sernageomin) announces the following information obtained from the monitoring teams of the National Volcanic Surveillance Network, processed and analyzed at the Southern Andes Volcanological Observatory, SERNAGEOMIN:
Yesterday, Saturday, August 26, 2017 at 04:14 local time (07:14 GMT), the monitoring stations installed near the volcano Tupungatito, recorded a series of earthquakes associated with rock fracturing, called Volcano-Tectonics. The main event was located 5.9 km west (0) of the main crater.
The location obtained was as follows:
ORIGIN OF TIME: 07:14 (GMT-3)
LATITUDE: 33 ° 23'52 « South
LONGITUDE: 69 ° 53'39 « West
DEPTH: 8,4 km
LOCAL MAGNITUDE: 3.2 ML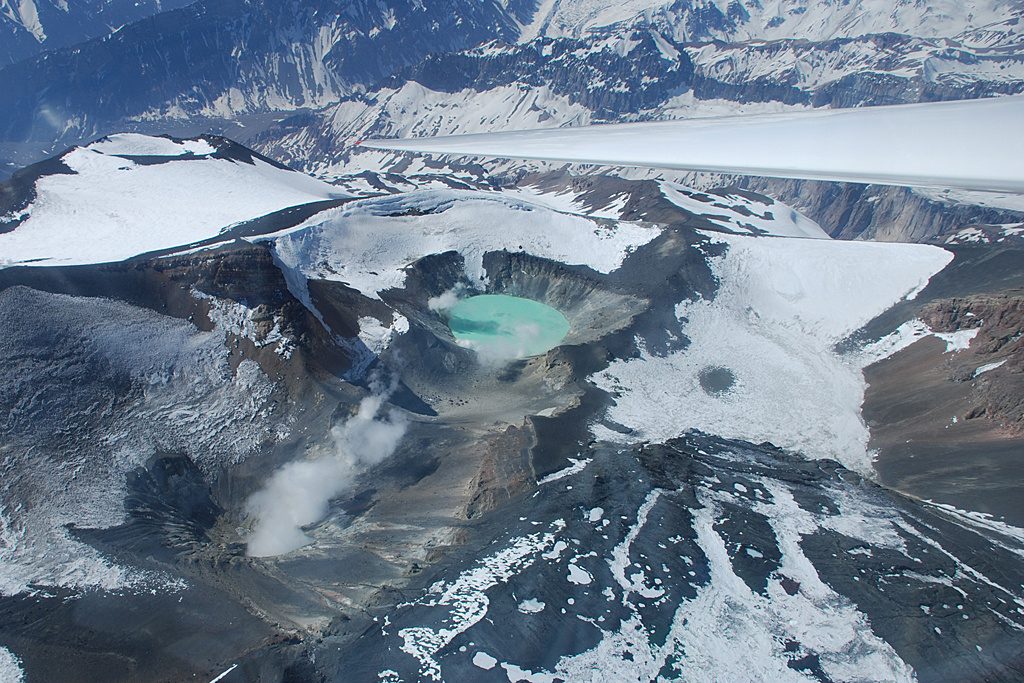 NOTES:
This episode of seismicity, which is part of a tectonic process highlighted since the beginning of August this year, began with a major earthquake of magnitude M3.2 and continued with a series of smaller repetitions ( 23 at the time of issuance of this report). The development of the above tectonic process is expected to continue and is likely to be sustained over a longer period of time.
The volcanic technical warning remains at the green level.
The Sernageomin will continue with on-line monitoring and provide timely information on possible changes in volcanic activity in the region.
Source : Sernageomin
Photo : Mapio
Reventador , Ecuador :
ACTIVITY REPORT OF THE VOLCAN REVENTADOR, Saturday 26 August 2017.
SUMMARY OF VOLCAN ACTIVITY.
The volcano maintains a high and continuous eruptive activity. During the night, incandescence in the crater was observed accompanied by small explosions. Since the morning, the volcano has remained partially cloudy, no surface activity has been observed.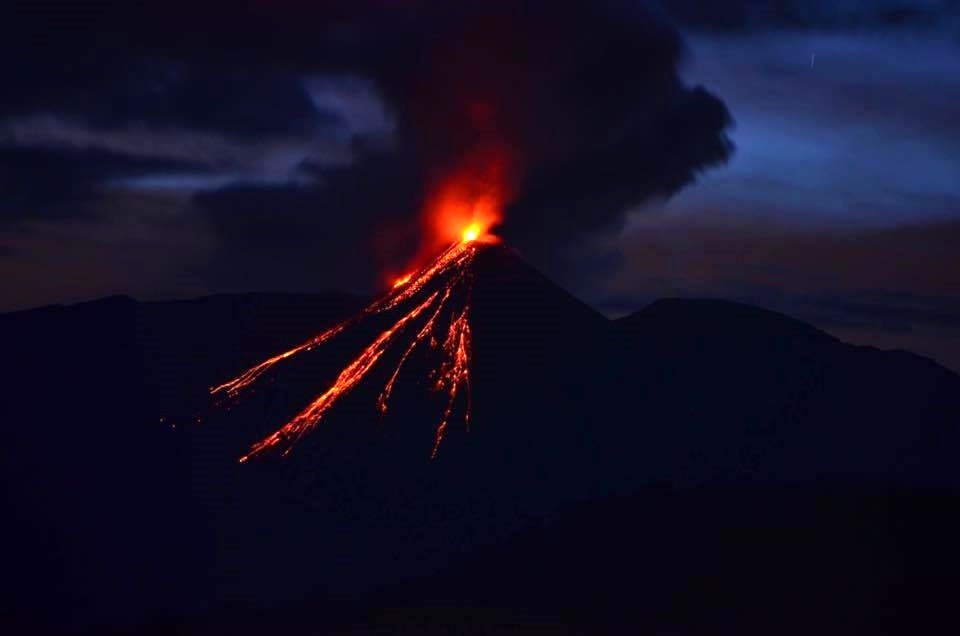 TECHNICAL APPENDIX AND COMMENTS
Seismicity:
Since yesterday at 11:00 (TL), there were five episodes of tremor harmonic (TRA), 15 episodes of tremor emission (TRE), 35 events of long period (LP) and 21 explosions (EXP).
Observations, emissions and ash:
During the night, it was possible to observe an incandescence in the crater, blocks rolling on the flanks of the volcano up to 1000 meters below the summit. Since then, the volcano has remained partially cloudy, no surface activity has been observed.
Rain and lahars:
No rain was recorded.
GENERAL INFORMATIONS
• This daily report will be issued at 12:00 noon (TL) and as long as the activity level of the volcano justifies it. In the event of an increase or change in the behavior of the volcano, a special report will be issued immediately.
Source : IGEPN.
Photo : Juan Carlos
Popocatepetl , Mexico :
26 August, 11.15 (26 August, 16.15 GMT).
Over the past 24 hours, 696 low to medium intensity exhalations have been identified through the monitoring systems of the Popocatépetl volcano, accompanied by emission of water vapor and gas. In addition, there were 22 explosions accompanied by small amounts of ash that the winds dispersed north and northwest.
On the other hand, small amplitude tremor segments were recorded, totaling 550 minutes. This type of seismicity is associated with the movement of materials inside the volcano.
During the night there was no visibility towards the volcano.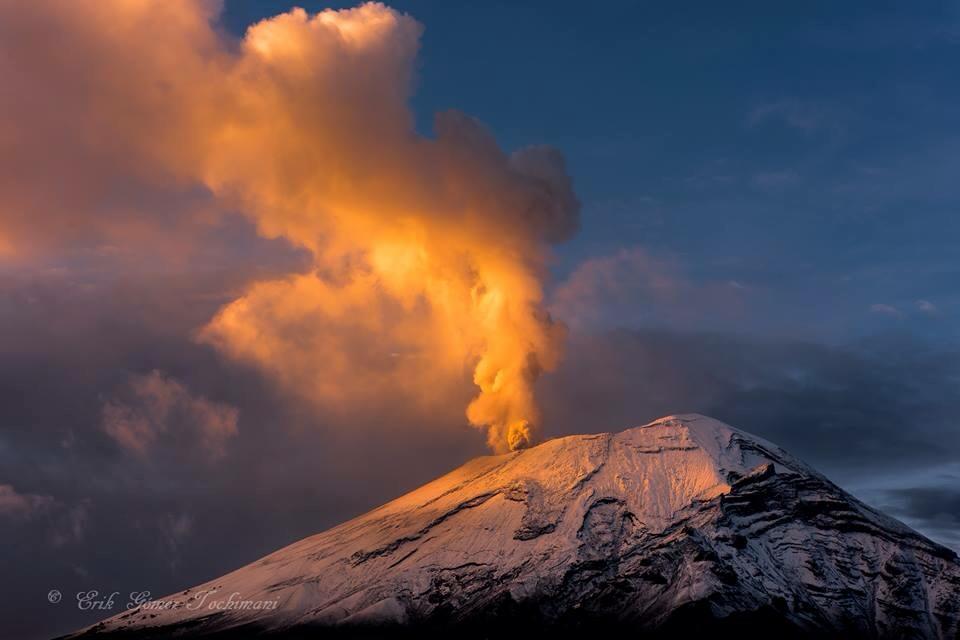 From this morning until this report, there is a pulsating emission of water vapor and gas that the winds are scattering towards the southwest.
CENAPRED asks not to come on the volcano and especially near the crater.
The volcanic warning semaphore of the Popocatépetl volcano is located in Amarillo Phase 2.
Source : Cenapred.
Photo : Erik Gomez Tochimani