August 26 , 2017. EN. Cleveland , Klyuchevskoy , Poas , Turrialba , Rincon de la Vieja , Piton de la Fournaise .
August 26 , 2017 .
 
Cleveland , Alaska :
52°49'20 » N 169°56'42 » W,
Summit Elevation 5676 ft (1730 m)
Current Volcano Alert Level: WATCH
Current Aviation Color Code: ORANGE
Unrest continues at Cleveland Volcano. A brief explosion occurred on August 22 at 10:43 AKDT (18:43 UTC). Satellite data from August 24 indicate that the explosion destroyed the circular lava flow that was present on the floor of the summit crater during July-August 2017. Explosion debris was evident on the floor of the crater, but no other changes to the summit area or flanks were noted. The August 22 explosion was detected by seismic and infrasound (air pressure) sensors, but no volcanic ash clouds were observed in satellite data. Since the explosive event on August 22, the volcano has been quiet and nothing unusual has been detected in seismic, infrasound or satellite data.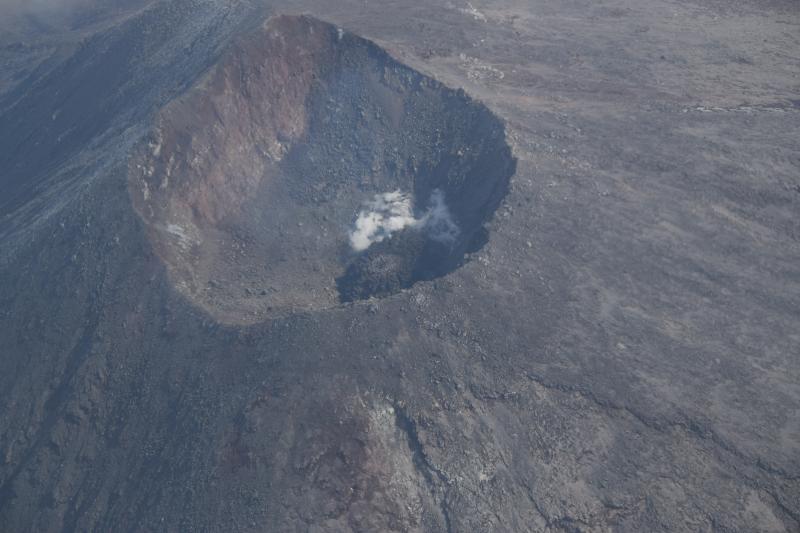 Cleveland volcano is monitored with a limited real-time seismic network, which inhibits AVO's ability to detect precursory unrest that may lead to an explosive eruption. Rapid detection of an ash-producing eruption may be possible using a combination of seismic, infrasound, lightning, and satellite data.
Source : AVO
Klyuchevskoy , Kamchatka :
VOLCANO OBSERVATORY NOTICE FOR AVIATION (VONA)
Issued: 20170825/2136Z
Volcano: Klyuchevskoy (CAVW #300260)
Current Aviation Color Code:ORANGE
Previous Aviation Color Code:orange
Source:KVERT
Notice Number:2017-221
Volcano Location:N 56 deg 3 min E 160 deg 38 min
Area:Kamchatka, Russia
Summit Elevation:15580 ft (4750 m)
Volcanic Activity Summary:
Emission of ash continues. Explosions sent ash up to 6 km a.s.l., ash plume drift to the north-west from the volcano.
Eruptive activity of the volcano continues. Ash explosions up to 26,200-32,800 ft (8-10 km) a.s.l. could occur at any time. Ongoing activity could affect international and low-flying aircraft.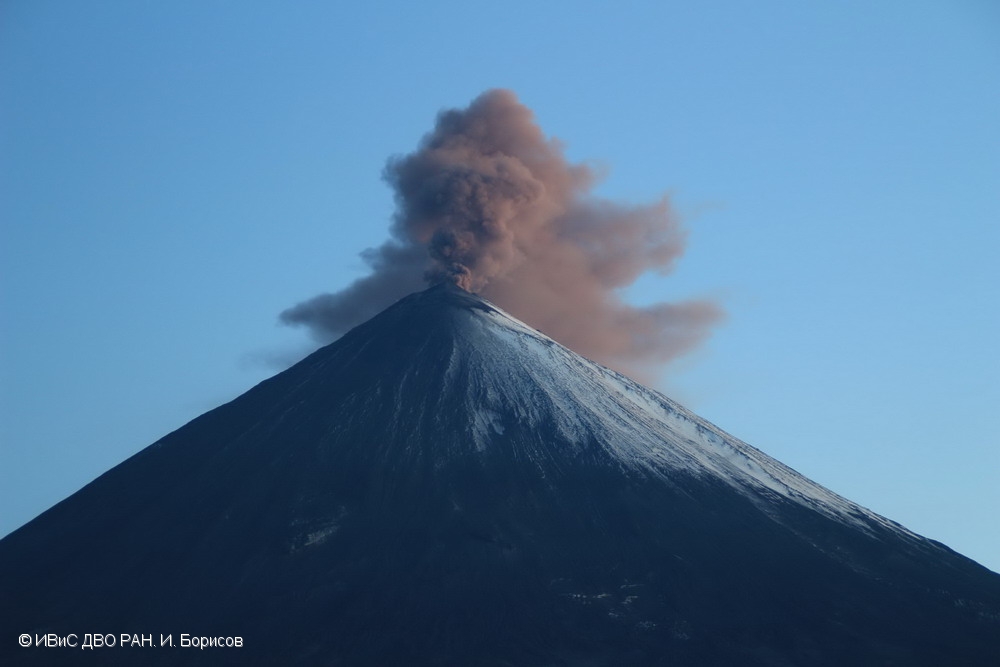 Volcanic cloud height:
19680 ft (6000 m) AMSL
Time and method of ash plume/cloud height determination: 20170825/2035Z – NOAA 18 (4m5)
Other volcanic cloud information:
Distance of ash plume/cloud of the volcano: 144 mi (232 km)
Direction of drift of ash plume/cloud of the volcano: NW / azimuth 318 deg
Time and method of ash plume/cloud determination: 20170825/2100Z – Himawari-8
Duration of explosion: ~ 360 minutes
Source : KVERT
Photo :  I. Borisov, IVS FEB RAS
Poas , Turrialba , Rincon de la Vieja , Costa Rica :
Activity report of the volcanoes Poás, Turrialba, Rincon de la Vieja: 25 August 2017, Updated at 11:00 p.m.
Volcano Poas: Activity Over the Last 24 Hours:
The Poás volcano continues with the presence of tremor of very small amplitude and earthquakes of type VT. During the morning, it was possible to observe, through the Boca B (Yellow Mouth), an emission of gas in greater quantity with content of the water vapor and by the vent D, gases More magmatic with bluish tones, which can have temperatures up to 300 degrees C and higher. We have no report on the perception of ash falls or sulfur odors.
The wind continued south and south-west.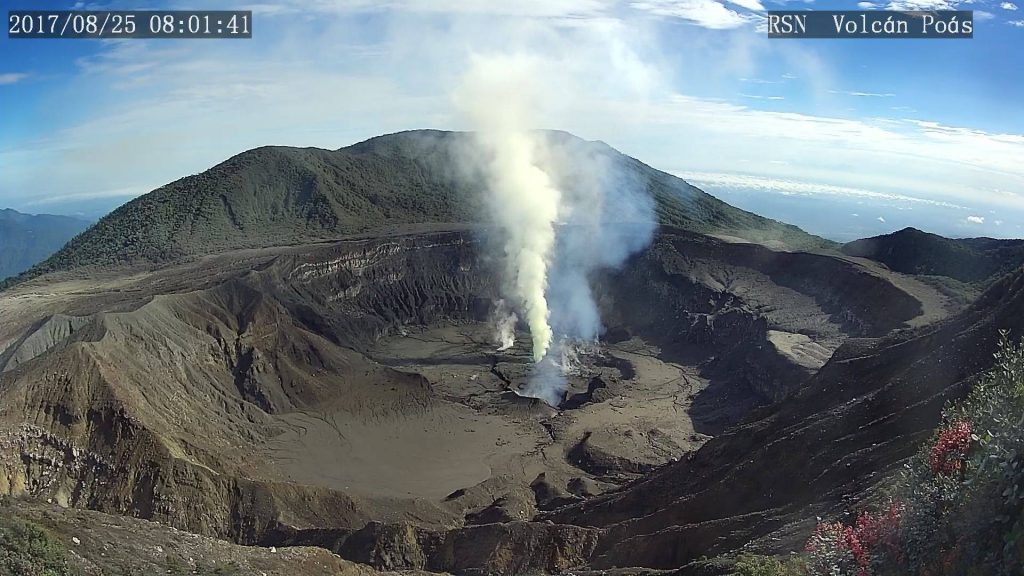 Volcan Turrialba: activity over the last 24 hours:
The Turrialba volcano maintains its eruptive activity, with sporadic and passive emanations of ash. In addition, the presence of tremor of low amplitude continues, as well as some earthquakes of type VT. The wind continued north-westerly.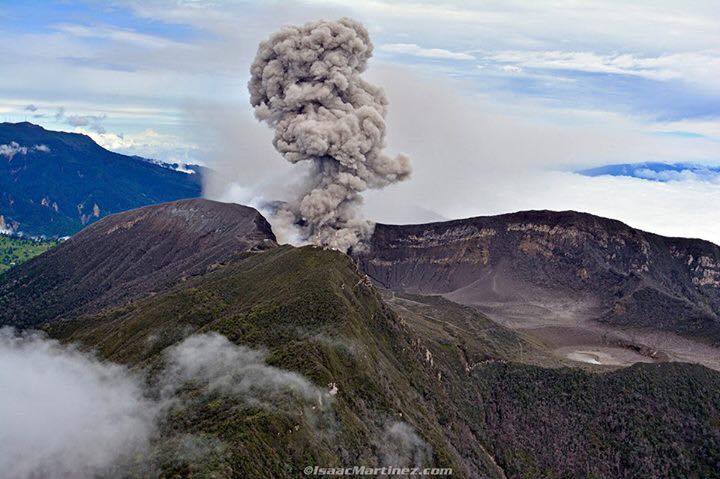 Volcano Rincón de la Vieja: activity over the last 24 hours:
The Rincón de la Vieja has not been active in the last hours.
The OVSICORI-UNA remains vigilant on seismic and volcanic activity.
Source : Ovsicori.
Photos : RSN , Isaac Martinez.
Piton de la Fournaise , La Réunion :
Activity Bulletin of Friday, August 25, 2017 at 4:00 pm (local time).
The eruption that began on July 14 at 00:50 local time continues. The volcanic tremor (indicator of surface eruptive intensity) is maintained at a stable and low level.
Figure 1: Evolution of the RSAM (volcanic tremor and eruption intensity indicator) between 00:00 (20h UTC) on July 14th and 15h00 (11h00 UTC) on 25th August on the RVL seismic station, located on the flank South of the volcano. (OVPF / IPGP)
– Volcano-tectonic earthquakes of low magnitudes were recorded under the southeast region of the pen during yesterday.
– For some days, no tendency of deformation has taken shape.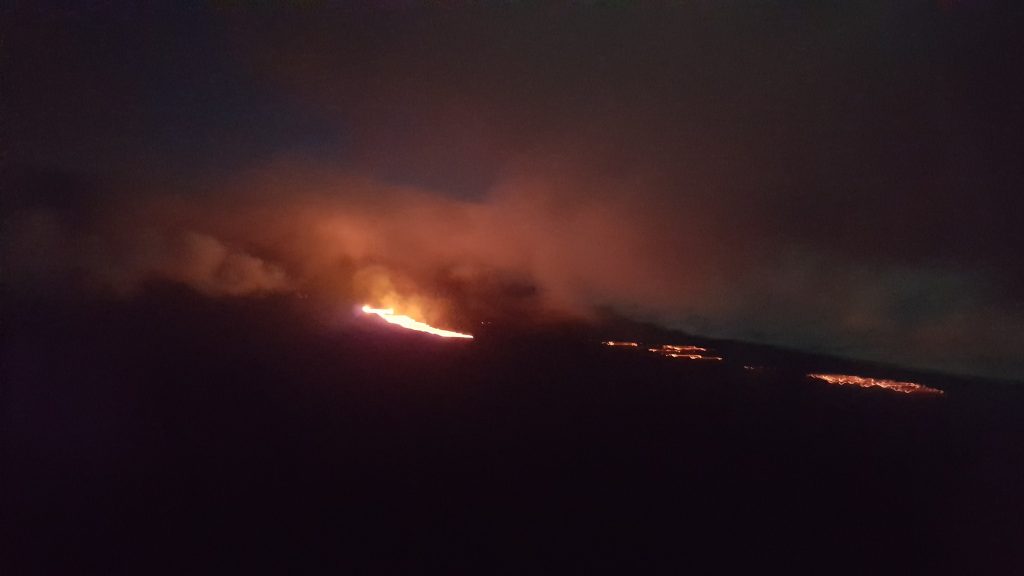 The often unfavorable meteorological conditions, as well as the low fluxes observed, have not made it possible to make reliable estimates of the flow of lava by the use of satellites.
Source : OVPF