July 27 , 2017. EN. Piton de la Fournaise , Dukono , Nishinoshima , Reventador , Great Sitkin .
July 27 , 2017.
Piton de la Fournaise , La Réunion :
Activity Report for Wednesday, July 26, 2017 at 4:00 pm (local time).
The eruption begun on July 14 at 00:50 local time continues. The intensity of the volcanic tremor (indicator of surface eruptive intensity) has increased slightly since the beginning of the day. This increase is partly related to the poor weather conditions that cause seismic signals (Figure 1).
Figure 1: Evolution of the RSAM (volcanic tremor and eruption intensity indicator) between 00:00 (20h UTC) on July 14th and 16h00 (12h00 UTC) on 26th July on the RVL seismic station, located on the flank South of the volcano. (© OVPF / IPGP)
– A volcano-tectonic earthquake has been recorded under the summit craters over the past 24 hours.
– The trend towards a slight recovery in inflation observed over the last few days on deformation sensors, in particular GPS, is confirmed.
Due to poor weather conditions, no field reconnaissance and no estimate of satellite discharges could be made today.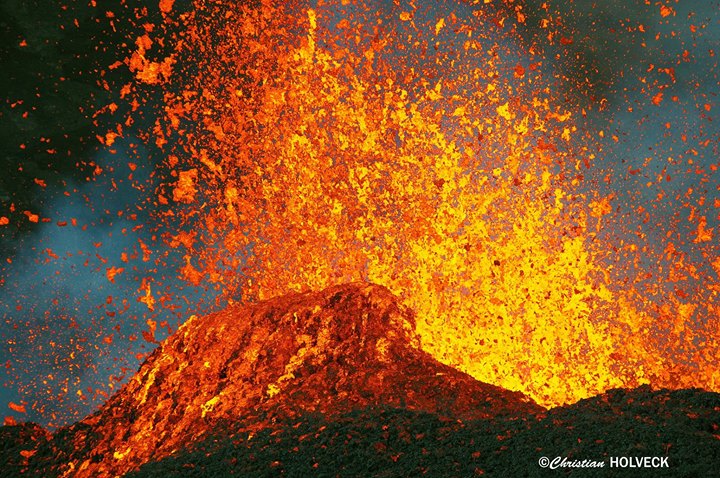 For the day of yesterday (July 25th), the observations reported by the members of the City of the Volcano show the growth of the cone (Figure 2). On July 25th, at 5:30 pm local time, a main mouth was visible towards the southeast, as well as a secondary mouth on the hanging wall of the cone under construction. A main channel was clearly visible downstream of the cone with frequent overflows (Figure 2). At the same time, tunnel flow continued to participate in the vertical growth of the lava field.
Figure 2: Shooting of the eruptive site on July 25, 2017, 5:30 pm (local time) (© City of the Volcano / Arthur Vaitilingom).
Source : OVPF
Photos : Christian Holveck , Cité du Volcan / Arthur Vaitilingom .
Dukono , Indonesia :
Mount Dukono Erupts, North Halmahera Closes Hiking Route .
26 JULY 2017. The Dukono Volcano Observation Outpost in North Halmahera, based on an instruction issued by the North Halmahera administration, closed the hiking route to the summit of Malupang Warirang Crater. The action was taken due to an increased volcanic activity at Mount Dukono over the last two weeks.
Mount Dukono observer Iwan Amat said until Tuesday evening, July 25, 2017, Mount Dukono erupted 172 times with amplitude of 5-34 millimeters lasted for 25.96-56.02 seconds. Mount Dukono released thick smoke as high as 400-500 meters.
It was recorded that two local tectonic earthquakes with an amplitude of 15-21 millimeters and one tectonic distant earthquake with an amplitude of 8 millimeters occurred during the period of time.
« However, the status is still set at alert II. We urge people to avoid climbing or approaching the top of the mountain within a radius of 2 kilometers, » Iwan told Tempo on Wednesday, July 26, 2017.
North Halmahera Vice Regent Muhlis Tapitapi said that since the closure of the climbing route, the local government has deployed staff to monitor climbing activities in all areas. The government even issued a warning related to the impact of Mount Dukono.
« We have taken early precautions. We also expect the public to comply with all decisions related to the Mount Dukono activities, » Muhlis said.
Mount Dukono is one of three volcanoes on the mainland of Halmahera Island. There are at least 23 thousand residents living on the slopes of Mount Dukono. In November 2016, Mount Dukono eruption forced authorities to close Gamarmalamo Galela Airport.
Source : TEMPO
Photos : Budhy Nurgianto , Photovolcanica.
Nishinoshima , Japan :
27.247°N, 140.874°E
Elevation 25 m
The Japan Coast Guard reported that visual observations of Nishinoshima from an aircraft during the afternoon of 11 July confirmed that the eruption was ongoing.
Emissions from the center of the cone were grayish white and tephra was ejected. The lava flow on the W flank continued to enter the ocean. Based on a pilot observation the Tokyo VAAC reported that on 18 July an ash plume rose to 3 km (10,000 ft) a.s.l.
Sources: Tokyo  VAAC , garde côtière japonaise .
Photo : Nippon Maru.
Reventador , Ecuador :
Lava flow
The special report No. 1 of June 23 for the volcano Reventador had reported a change of seismic and explosive activity of the volcano. The tremor-type activity recorded on 22, 23 and 24 June was associated with a new emission of lava, with a high rate of effusion. Thus, probably the columns of ash and gas, such as the pyroclastic density currents (pyroclastic flows) observed at mid-height of the volcano, resulted from collapses of the lava flow front during its rapid advance. These columns and pyroclastic density currents were not associated with specific explosions.
The lava flow comes from the crater and decreased on July 1st. It has reached a length greater than 2 km with a width of 60 m at the top and 300 m forward (Figure 1).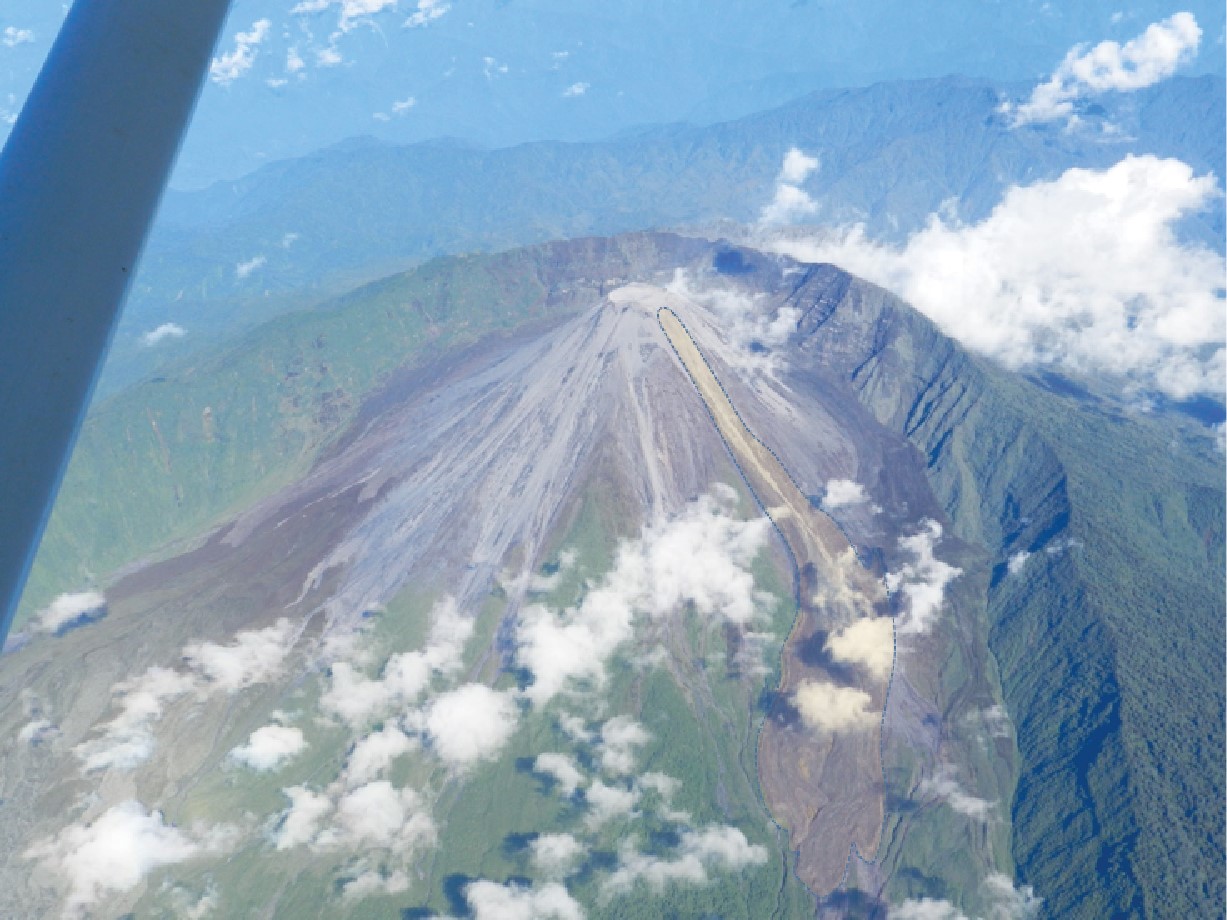 Figure 1: Photo of the lava flow from June 23 to July 1, taken on July 21 during a flyover observation. Photo: Marco Almeida.
Since then, seismicity has been characterized by discrete explosions and ash and gas emissions (Figure 2). The number of explosions per day is between 30 and 50, (1000 to 2000 per month), the number being the same as in the last few months (Figure 3).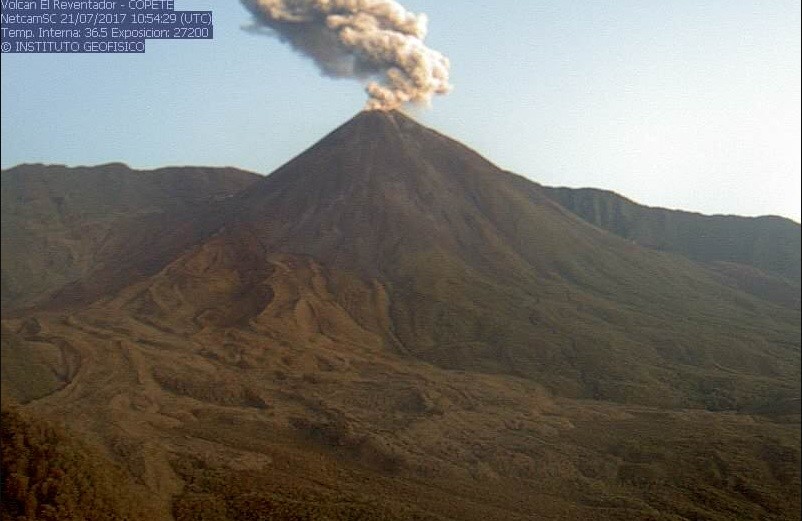 Figure 2. Typical explosions typical of the Reventador volcano.
Event registered on July 21, 2017 at 05:54 local time.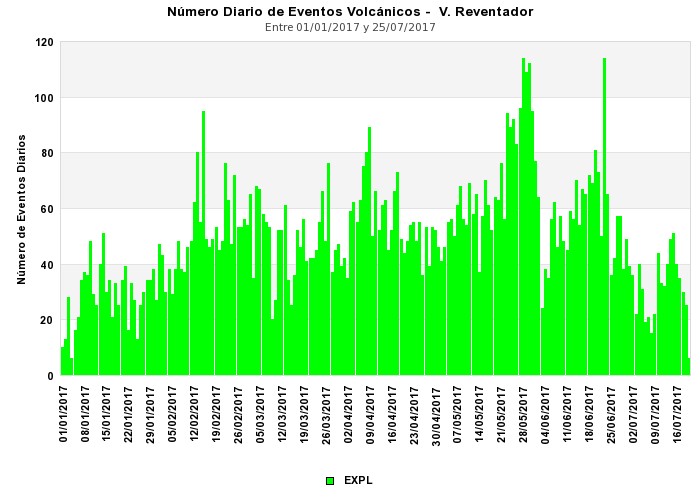 Figure 3. Histogram of the number of daily explosions of the Reventador from 1 January 2017 to 25 July 2017.
This activity of discrete bursts of moderate amplitude has been maintained until now.
It is important to note that materials deposited in the upper part of the volcano can be remobilized with the presence of heavy rains and generate weak to moderate lahars. It is therefore important to be cautious in residential areas on the banks of drainages that descend from the volcano.
Source : IGEPN
Great Sitkin , Alaska :
52°4'35 » N 176°6'39 » W,
Summit Elevation 5709 ft (1740 m)
Current Volcano Alert Level: NORMAL
Current Aviation Color Code: GREEN
Summary of Current Activity
The Alaska Volcano Observatory (AVO) has detected an increase in seismic activity at Great Sitkin Volcano in the central Aleutian Islands, possibly starting as early as 30 July 2016. The activity is characterized by small earthquakes that are typically less than magnitude 1.0, and range in depth from near the summit of the volcano to 5 km below sea level. Since July 2016, AVO has located 462 earthquakes in this region, as opposed to 44 earthquakes during the same time period a year prior. In addition to shallow quakes, we have also seen a slight increase in seismicity at depths of 18 to 32 km below sea level that is consistent with the involvement of fluids in the deeper earthquakes.
Seismic signals on 10 January 21:05 AKST (11 January 06:05 UTC) and 21 July 16:17 AKDT (22 July 00:17 UTC) of this year may represent small explosions near the summit of Great Sitkin. While these signals have been observed seismically, the occurrence of explosive activity has not been detected in either infrasound data or satellite imagery. AVO has not received any reports of explosive activity from passing aircraft or residents of Adak for either the January 10 or July 22 events.
Monitoring Status
A six-station seismic network that surrounds Great Sitkin Volcano has been in operation since 1999. Additional seismic stations that provide supporting data are located on the nearby islands of Adak, Kagalaska, and Kanaga. A six-element infrasound array to detect explosions (atmospheric pressure waves), was installed in Adak in June of 2017. AVO also uses satellite imagery to monitor Great Sitkin Volcano.
Prognosis and hazards
The activity that we have observed at Great Sitkin over the past months is consistent with magma intrusion beneath the volcano. Such an intrusion will release gas, which can create deep seismic signals as well as increase stress at shallower depths, leading to an increased number of shallow earthquakes. If gases build up near the surface, they may be released suddenly in small explosions. The character of observed seismicity indicates such explosions likely took place at Great Sitkin in January and July.
These observations suggest that the likelihood of a volcanic eruption has increased at Great Sitkin. Prior to a significant eruption, we expect an even greater increase in seismicity as magma rises to shallower levels in the crust.
If Great Sitkin were to erupt, the primary hazard would be airborne ash, and ash fall on communities (primarily Adak, 26 miles to the west) or marine vessels in the region
Source : AVO
Photos : Roger Clifford. (2012) , Burke Mees ( 2011)