July 09 , 2017. EN. Bogoslof , Dukono , Planchon Peteroa , Popocatepetl .
July 09 , 2017.
Bogoslof , Alaska  :
AVO/USGS Volcanic Activity Notice
Current Volcano Alert Level: WARNING
Previous Volcano Alert Level: WATCH
Current Aviation Color Code: RED
Previous Aviation Color Code: ORANGE
Issued: Saturday, July 8, 2017, 11:01 AM AKDT
Source: Alaska Volcano Observatory:
Location: N 53 deg 55 min W 168 deg 2 min
Elevation: 492 ft (150 m)
Area: Aleutians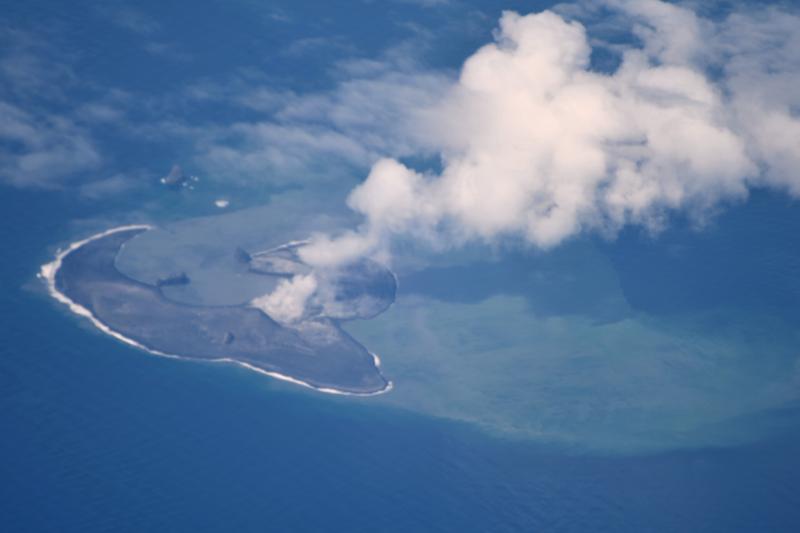 Volcanic Activity Summary:
Two short duration eruption pulses were detected in seismic data. The first began at 18:15 UTC (10:15 AKDT) that lasted about 9 minutes, followed by a shorter pulse at 18:29 UTC (10:29 AKDT). The cloud has been observed in satellite data at an estimated height of 30,000 ft asl. The Aviation Color Code is being increased to Red and the Alert Level to Warning.
Seismic data has decreased following these two eruption pulses, but additional explosive activity is possible. Winds are towards the north over the Bering sea, and ashfall on populated islands is not likely. The National Weather Service has issued an eruption SIGMET warning for aviation with an eruption cloud height of 30,000 ft. This may be revised as new satellite data becomes available.
Recent Observations:
[Volcanic cloud height] 30,000 ft based on satellite data.
[Other volcanic cloud information] Winds are towards the north
Following the explosive eruption that occurred today at 10:15 AKDT (18:15 UTC) seismicity as detected on neighboring islands has been quiet. The volcanic cloud that was carried to the north and observed in satellite images following the eruption has dissipated and is no longer visible. The SIGMET warning for aviation was cancelled by the NWS at 13:12 AKDT (2112 UTC).
Source : AVO
Dukono , Indonesia :
Volcano Observatory Notice for Aviation (VONA):
Last Issued: 20170708/2319Z
Current Aviation Color Code: ORANGE
Volcanic Activity Summary:
Eruption with volcanic ash cloud at 2227 UTC (0727 local).
Volcanic Cloud Height:
Best estimate of ash-cloud top is around 6493 FT (2029 M) above sea level, may be higher than what can be observed clearly. Source of height data: ground observer.
Other Volcanic Cloud Information:
Ash cloud moving to Southwest.
Remarks:
Eruption and ash emission is continuing.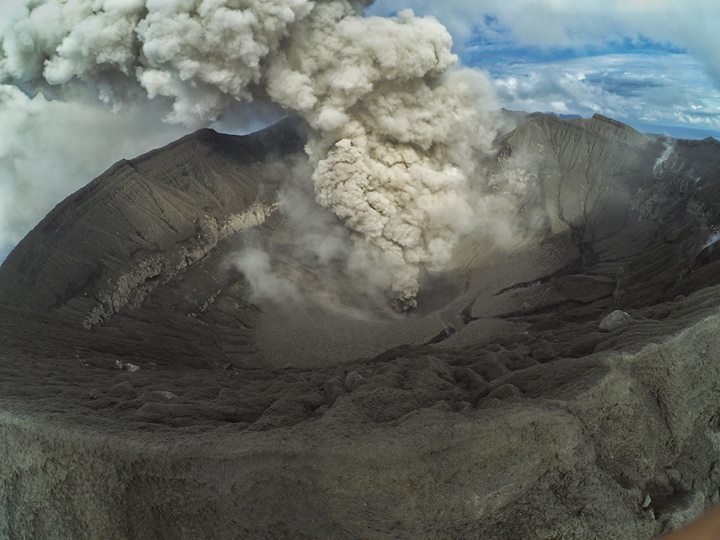 Conclusion:
The level of activity of G. Dukono remains at the level: Level II (Waspada)
Recommendations:
The communities around G. Dukono and the visitors / tourists not to walk, climb and approach the Malupang Warirang Crater within a radius of 2 km.

Given that volcanic ash eruptions occur periodically and that the ash propagation follows the direction of the wind and its velocity, the areas affected by the ash are not fixed. It is recommended that people around G. Dukono always have a mask to cover their nose and mouth if necessary in order to avoid the danger of volcanic ash on the respiratory system.

Source : VSI
Photo : Rafdian Ahmad Dipong
Planchon Peteroa , Chile :
The National Geological and Mines Service (SERNAGEOMIN) – Southern Andes Volcano Observatory (OVDAS), announces that on Saturday 8 July 2017 at 16:49 local time (20:59 GMT), monitoring stations installed near the volcanic complex Planchon – Peteroa, recorded a seismic event associated with rock fracturing and fluids dynamics, earthquakes called « Hybrid « . The highest energy event was located 1.5 km to the West-North-West (ESE) of the main crater.
The location of the highest energy event is as follows:
Original time: 16:49 (GMT-4)
Latitude: 35 ° 14'35.40 « South
Longitude: 70 ° 33'36.00 « West
Depth: 3,6 Km
Magnitude: M 4.0

OBSERVATIONS:
At the time of this report, there were approximately 20 replicas or subsequent events of lesser magnitude. Although the seismic event has a remarkable degree, no other anomalies associated with this event have been observed.
The level of volcanic technical alert remains at the GREEN level.
SERNAGEOMIN – OVDAS continues its online monitoring and will report in good time on any changes in volcanic activity in the region.
Source : SERNAGEOMIN – OVDAS.
Popocatepetl , Mexico :
8 July, 11.30 (08 July, 4.30 pm GMT)
Over the last 24 hours, thanks to the monitoring systems of the Popocatepetl volcano, 84 low intensity exhalations were identified, as well as six explosions, four yesterday at 12:21, 13:51, 14:25 and 17:40, two today at 5:11 and 09:53, Mainly accompanied by emissions of gas, steam and sometimes ash.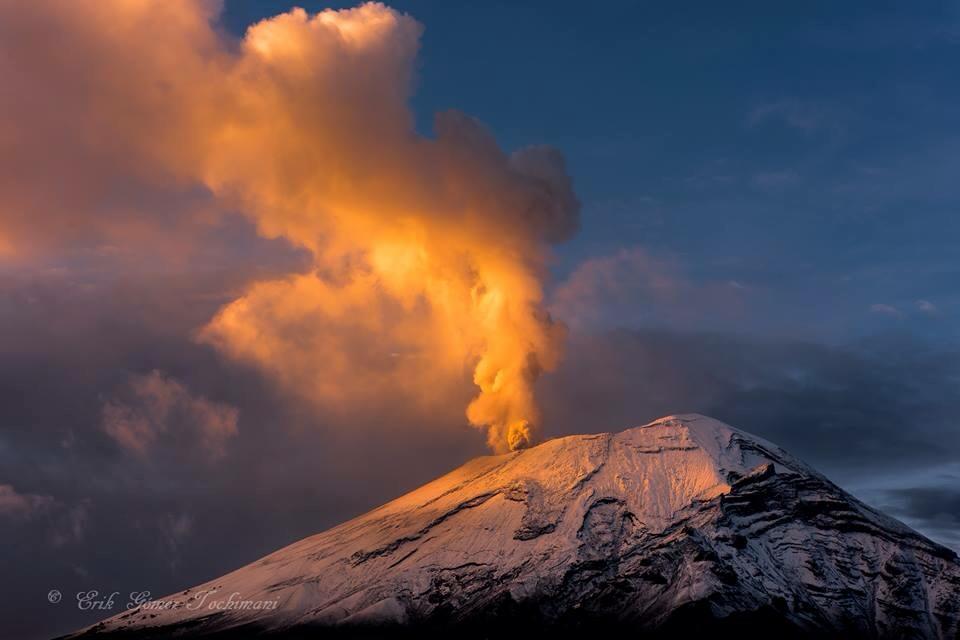 During the night, no visibility was allowed.
At the time of this report, there is no visibility of the volcano due to weather conditions in the area, however any ash emissions will initially be directed northward, according to the National Weather Service forecast.
CENAPRED asks not to approach the volcano and in particular the crater.
During the last 12 days, there have been reports of mild to moderate explosions, with columns of volcanic ash and gas between 300 m and 2500 m altitude, and sometimes incandescent fragments. This type of activity is considered in the scenarios of the Yellow Semaphore  volcanic alert phase 2 for Popocatepetl. The following table shows the date of the event and the altitude of the observed events generated by these columns (blue lines) and the red events where no visibility was possible. The spread of the ash depends on the direction of the winds, which from May to October are mainly oriented towards the West.
The volcanic warning semaphores of the Popocatepetl volcano are located in Amarillo Phase 2.
Source : Cenapred
Photo : Erik Gomez Tochimani