June 26 , 2017. EN. Pavlof , Poas , Turrialba , Rincon de la Vieja , Popocatepetl .
June 26 , 2017.
Pavlof , Alaska :
55°25'2″ N 161°53'37 » W,
Summit Elevation 8261 ft (2518 m)
Current Volcano Alert Level: ADVISORY
Current Aviation Color Code: YELLOW
Nothing noteworthy observed in satellite images today, and no unusual activity has been detected in seismic or infrasound data over the past 24 hours. Web camera views of the volcano have been obscured by clouds and fog.
A steam plume rises from Pavlof volcano on the morning of June 21, 2017. Photo courtesy of James McKinney aboard the NOAA ship Oscar Dyson.
Yesterday, AVO received several pilot reports of low-level ash clouds near Pavlof Volcano at about 10,000 to 12,000 ft above sea level. Nothing unusual was apparent in seismic and infrasound data, and there were no observations of ash in satellite images at the time of the pilot reports. A high resolution satellite image of the Pavlof summit from 23 June 2017 at 01:15 UTC (17:05 AKDT, June 22) shows light steaming from the active vent and clean white unmelted snow and no sign of ash fall on the upper flanks of the volcano. Although it is possible for Pavlof to begin erupting with little to no detectable signs of unrest and minor ash emissions can occur at any time, we are unable to corroborate the reports of ash emission with available data.
View of Pavlof Volcano on 7/28/2016 at 13:00 Alaska time showing an ash and steam cloud drifting to the northeast. This photo was taken en route from Dutch Harbor to Anchorage from aboard PenAir aircraft.
Over the past several days, there have been clear web camera views of the volcano that showed a persistent vapor plume extending several miles beyond the summit. Commonly these vapor plumes contain sulfur gases that can have bluish to brownish hues that may impart the appearance of ash in the plume. Because the level of unrest at Pavlof can change quickly and the progression to eruptive activity can occur with little or no warning we take note of these reports but consider it unlikely that the volcano has been erupting at a low level over the past several days. We continue to monitor Pavlof closely and will provide any new information about the status of the volcano when or if it becomes available.
Source : AVO
Photo : McKinney, James , Izbekov, Pavel.
Poas , Turrialba , Rincon de la Vieja , Costa – Rica :
Activity report of the Volcanoes Poas, Turrialba and Rincon de la Vieja, June 25, 2017, Updated at 12:30.
Volcano Poas: volcanic activity in the last 24 hours.
During the last 24 hours, low amplitude tremor seismic signals and a series of small amplitude LP events were observed.
During the time when the volcano was observed by the camera, it showed a steady degassing (mostly steam) which dispersed preferentially towards the West and the Southwest. No reports of ash falls or sulphurous odors were recorded.
Volcan Turrialba: volcanic activity in the last 24 hours.
During the last 24 hours, tremors of low amplitude have been observed. There were a number of small LP and VT events of low amplitude. During visibility windows, gas and vapor emissions were observed that spread to the west and south.
Volcan Turrialba, seen from Irazú Volcano
No reports of ash falls or sulphurous odors were recorded.
Last night, the glow of hot gas emission could be seen on the webcams.
Volcano Rincon de la Vieja: volcanic activity in the last 24 hours.
During the last 24 hours, no seismic signals were detected from the station south of the massif. There are also no reports of extraordinary activity or ash falls by the inhabitants of the surrounding regions.
Phreato – magmatic eruption of the volcano Rincón de la Vieja from June 23, 2017 to 14:56.
Source : Ovsicori
Photos : Javier Pacheco ( 9 Juin ) , Oscar Garro , Maria Martinez OVSICORI-A
Popocatepetl , Mexico :
Update June 25 11:20 am (June 25, 4:20 pm GMT)
Over the past 24 hours, Popocatepetl volcano monitoring systems have identified 84 low intensity exhalations accompanied mainly by gas and water vapor emissions. Two volcano – tectonic earthquakes, one yesterday at 16:36 h and the second at 01:02 h today with magnitudes of M2,5 and M2,0, respectively, were also recorded.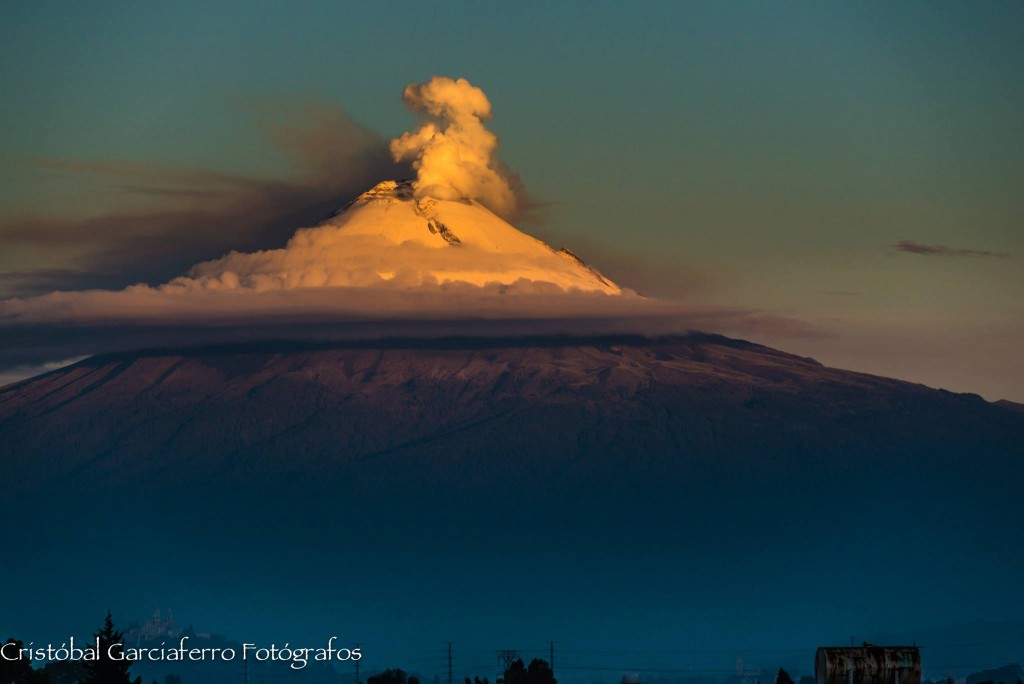 At the time of this report, there is no visibility on the volcano due to the cloudy conditions in the area.
CENAPRED asks not to approach the volcano and in particular the crater.
The volcanic warning semaphore of the Popocatepetl volcano is located in Amarillo Phase 2.
Source : Cenapred.
Photo : Cristobal Garciaferro