June 05 , 2017. EN . Marapi , Copahue , Reventador , Misti .
June 05 , 2017.
Marapi , Indonesia :
Volcano Observatory Notice for Aviation (VONA):
Last Issued: 2017 -06 – 04 / 0924Z
Current Aviation Color Code: ORANGE
Volcanic Activity Summary:
Eruption with ash clouds at 08:50 UTC (15:50 local time). The eruption lasted for 43 seconds.
Volcanic Cloud Height:
Best estimate of ash-cloud top is around 10051 FT (3141 M) above sea level, may be higher than what can be observed clearly. Source of height data: ground observer.
Other Volcanic Cloud Information:
Ash-cloud moving to east.
Remarks:
Rock avalanche (Incandescent lava) is not identified.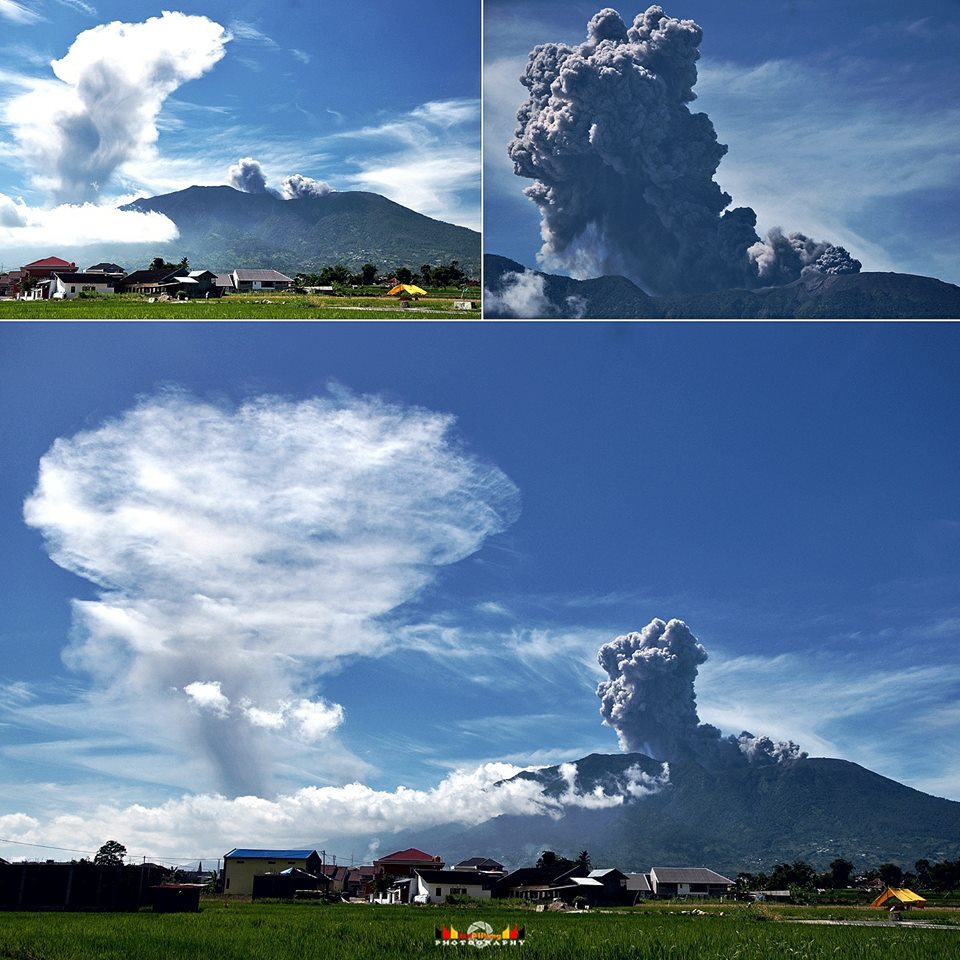 Administrative and geographical situation: Agam, Batusanggkar, West Sumatra
Longitude: 100 473, Latitude: -0381
Summit: 2891 m above sea level
Period of observation: 03/06/2017 00: 00 – 23: 59 h
Climatology:
Weather: Sunny, Cloudy
Wind direction: WSW
Conclusion:
Level of activity of G Marapi: Level II (Waspada)
Recommendation:
Marapi Volcano: surrounding communities and visitors / tourists are not allowed to climb the Marapi volcano within a radius of 3 km around the crater / peak.

West Sumatra's Mt. Marapi Erupts Three Times Today .
4 JUNE 2017. Marapi Mount in West Sumatra erupted again today (4/6). Until this afternoon, the mountain situated in Agam Regency has erupted three times.
The Bukittinggi Volcanology and Geological Disaster Mitigation Agency (PVMBG) observer Bujang said that the first eruption occurred at 10:10 in the morning by spewing 300-400 meters high of volcanic ashes. « It was followed by the next eruption at 10:22 in the morning with 600 to 700 meters high of volcanic ashes, » Bujang added on Sunday (4/6).
The third eruption took place at 10.46 with volcanic ashes up to 400 meters. Bujang explained that the biggest eruption was the second taking place at 10:22 AM. He added that seismic reading was detected during the eruption. The amplitude of the seismic waves was 6 milimiters with 22 to 35 seconds of earthquake duration.
The status of hazard of Marapi was issued from August 2011 through PVMBG recommendation letter number 1385/45/BGL.V/2011 on 3 August 2011 on the increase of Gunung Marapi status from (level I) to alert (level II). Until now, the status has not been revoked.
Source : VSI , TEMPO .
Photo : Ian Piliang
Copahue , Chile :
Special volcanic activity report (REAV)
Bio Bio Region. 04 June 2017 14:30 (local time).
The National Geological and Mining Service (SERNAGEOMIN) describes the following information obtained by the National Monitoring Network teams, processed and analyzed by the South Andes Volcanological Observatory:
On Sunday, June 4, 2017, as evidenced by IP cameras monitoring the Copahue volcano, an increase in the ash plume from the main volcano crater occurred due to the recording of a Tremor-type  seismic signal related to the dynamics of internal fluids associated with the volcanic system and which may also be associated with volcanic ash or gas emission by the network of seismometers deployed in the field with a low associated signal energy. On the other hand, there was no significant seismic events of magnitude that could show significant changes in the internal dynamics of the volcano, combining this episode in a state of moderate surface activity but which can be in phase with the usual activity levels recorded on the volcano.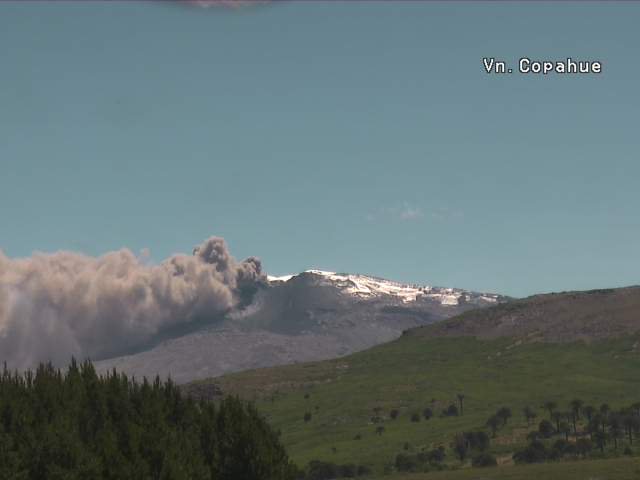 At the time of publication of this report, the ash plume is maintained with a low associated energy on the volcano demonstrating the current activity that occurs in the volcanic system, suggesting that it remains active with emissions passive of ash and a dispersion that could affect the proximal area of the volcano.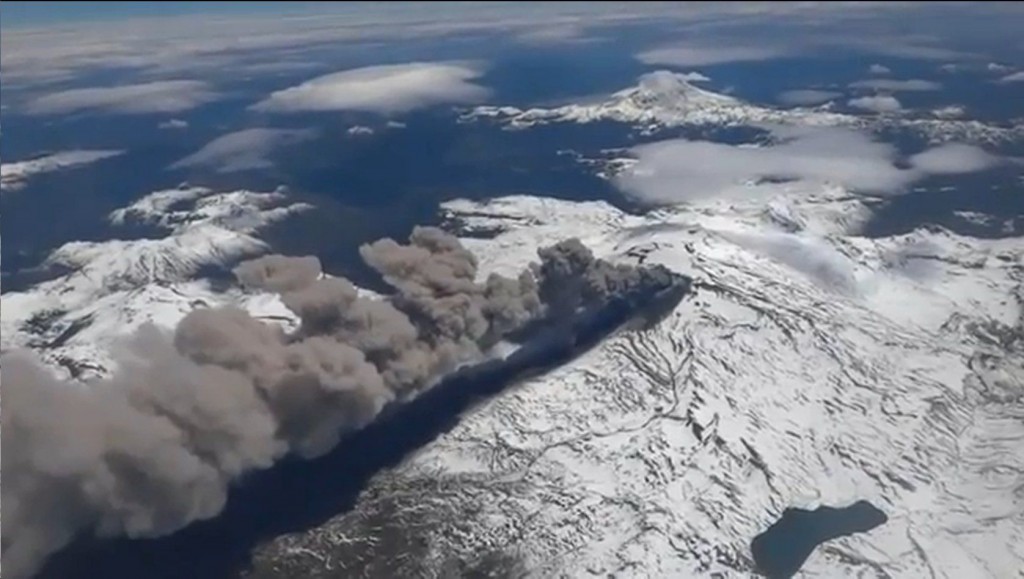 The volcanic alert remains at the technical level green, with particular attention to its evolution. It is recommended to apply restrictions on preventive access to an area near the crater with a radius of 500 m, given the high probability that the activity shown in this Report happen again.
The SERNAGEOMIN continues the on-line monitoring and will report in due time any changes in the volcanic activity of the area.
Source : Sernageomin .
Reventador , Ecuador :
Reventador Volcano Activity Bulletin, Sunday, June 4, 2017
SUMMARY OF VOLCANIC ACTIVITY
The volcano maintains his high activity. Emissions were observed with a low ash content that did not reach high altitude.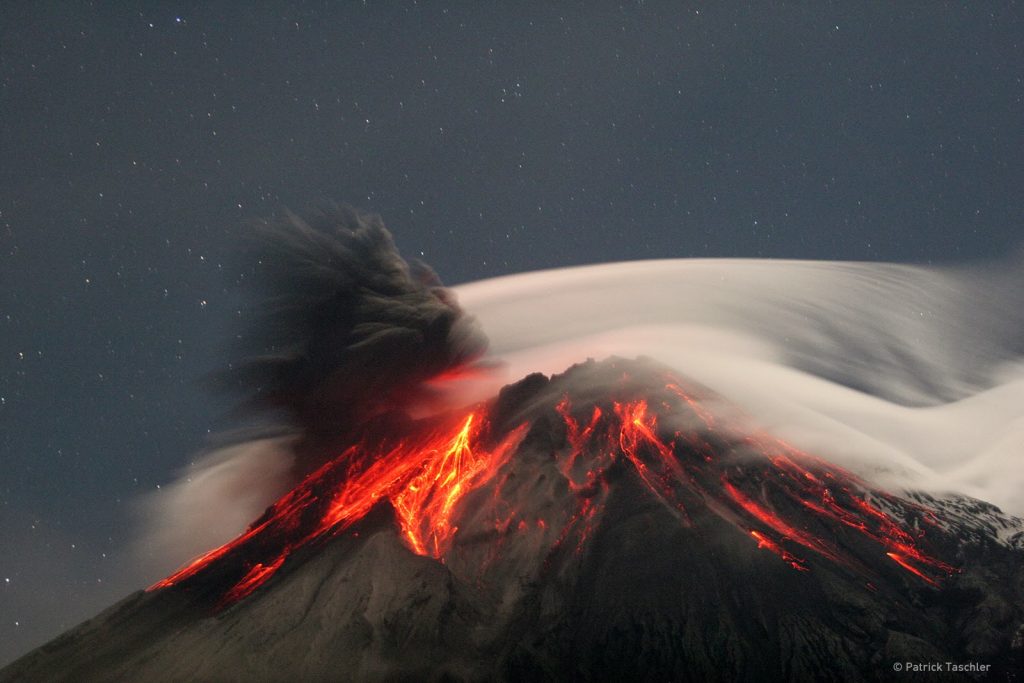 TECHNICAL APPENDIX AND OBSERVATIONS
Seismicity:
From 11:00 (TL) yesterday until 11:00 (TL) today, three episodes of harmonic tremor (TRA), 6 episodes of tremor emission (ERT), 35 long-period events (LP) and 28 explosions (EXP ) were recorded.
Observations, emissions and ash:
Most of the time, the volcano remained covered, but yesterday afternoon, steam emission was observed with a low ash load, which was about 500 meters above the crater to the west. Since then, the area of the volcano is clear.
Rains and lahars:
Rainfall that did not generate lahars was recorded.
GENERAL INFORMATIONS
This report will be published on a daily basis at 12:00 (TL). In the event of an increase or change in the behavior of the volcano, a special report shall be published forthwith.
Source : IGEPN
Photo : P. Taschler
Misti , Peru :
1. Sismo-volcanic monitoring:
The seismic activity on the Misti volcano remains at low levels.
Complex LF earthquakes (double events related to fluid pressure fracturing processes) have decreased compared to the previous period. For these days, there have been a total of seven events, with very low levels of energy.
The activity of volcano-tectonic events (VT), associated with breakdown processes, showed a decrease in the number of events from 55 VT per day in the previous period to 36 VT / day during this period. .
Tornillos-type earthquakes, in connection with the passage of fluids in cavities, have maintained sporadic apparitions. During this period, two events of this type were recorded,   on 27 May.
During this fortnight, there was no recorded tremor activity.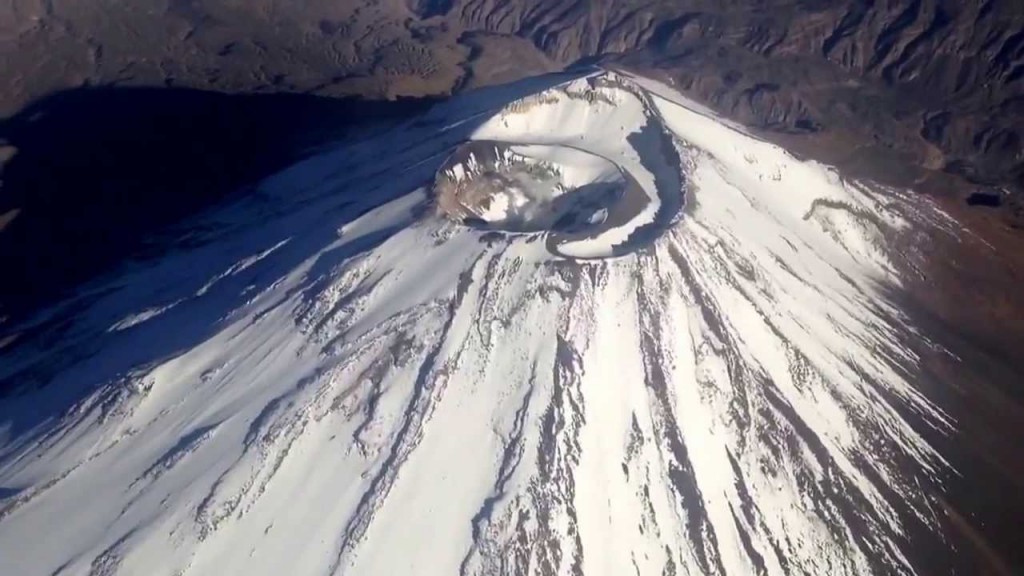 2. Satellite monitoring:
Thermal anomalies: The Mirova system (www.mirova.unito.it) of the University of Turin (Italy) did not detect any thermal anomalies on the Misti volcano during this period (VPR = 0 Megawatts).
SO2 Anomalies: The GSDM-NASA (EOS Aura) satellite system (http://so2.gsfc.nasa.gov/) did not detect major anomalies of SO2 gas density (magma gas) for the Misti volcano .
Conclusions:
The Misti volcanic activity remains weak.
Complex events of type LF and VTs showed a decrease for this period, whereas earthquakes of type « tornillos » remain in the annual average with the recording of two new events in this fortnight.
No thermal anomalies or high density values of SO2 gas were detected on the Misti volcano.
Any changes will be reported in a timely manner.
Source : IGP