April 17 , 2017. EN. Poas , Turrialba , Reventador , Bogoslof .
April 17 , 2017.
Poas , Costa Rica :
Poas Volcano Activity Report, 16 April 2017, updated at 11:00
Over the last 24 hours, Poas Volcano has exhibited a tremor of varying amplitude, which increased in amplitude as the day progressed. Frequent small short-term water eruptions have been recorded by seismographs. On average, they are recorded between 2 and 3 eruptions per hour. The major eruptions took place between noon and 3 pm and 6:45 pm on April 15th.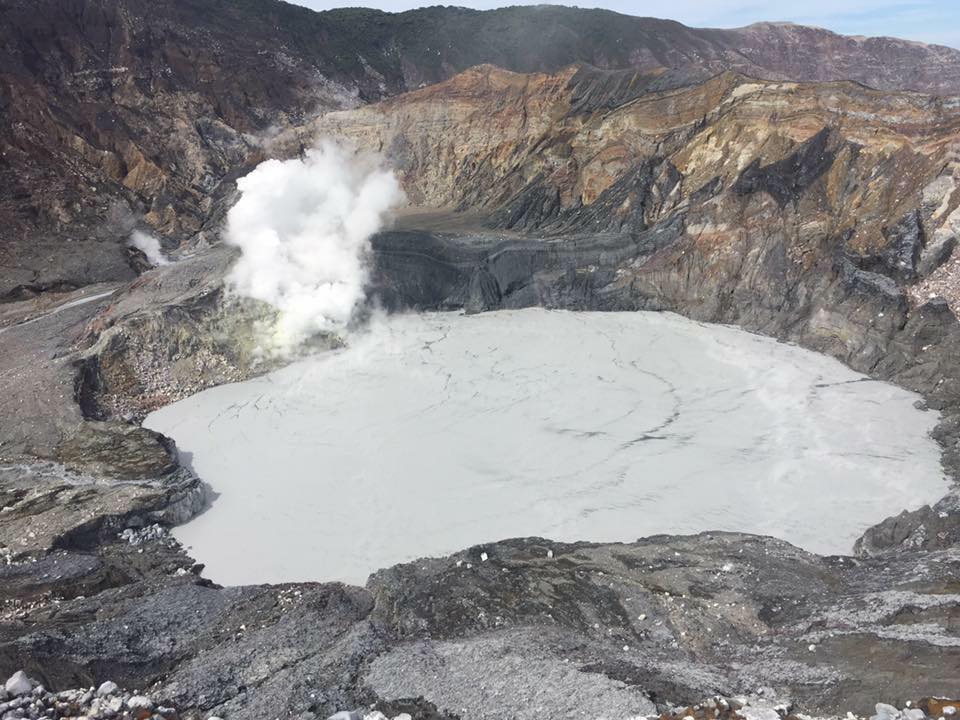 In the last hours of April 16, the tremor became spasmodic with moderate to high amplitudes accompanied by small eruptions. Of these, the most important is the 9:46 eruption which lasted about. 10 minutes whose height is unknown due to high clouds. No ash falls have been reported. The prevailing wind was prevailing towards the Southwest and the cloud cover on the summit. In the present conditions of the Poas volcano, it is possible that other larger eruptions will occur in the short term.
From April 10 to 13, IMO / NASA instruments detected a large cloud of volcanic sulfur dioxide gas, SO2, emitted by the Poas volcano between the lower and upper troposphere, at an altitude between 3000 and 6000 meters.
Source : Ovsicori

Photo : Javier Pacheco.
Turrialba , Costa Rica :
Activity report of the Turrialba volcano, 16 April 2017, updated at 11:00
The Turrialba volcano remains with a discontinuous signal of volcanic tremor of low to moderate amplitude, tending towards passive time intervals of longer duration and a moderate degassing. Persistence of low frequency (LP) discrete volcanic earthquakes with medium to high amplitudes. In general, the volcano remained with a persistent but passive ashless degassing. The height of the gas and aerosol plume can not be estimated due to the dense fog conditions at the top of the volcano this morning.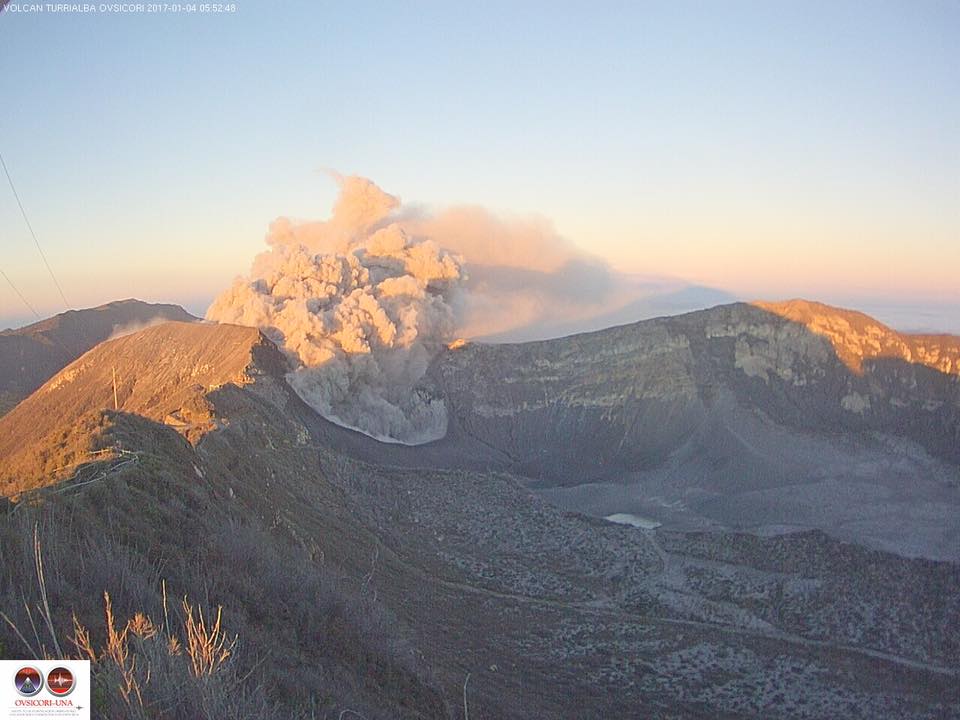 OVSICORI-A remains vigilant on volcanic activity and will publish periodic reports on the evolution of its behavior and at each important changes.
Source : Ovsicori
Reventador , Ecuador :
Reventador Volcano Activity Bulletin, Sunday April 16, 2017
  SUMMARY OF THE VOLCANIC ACTIVITY:
The volcano maintains its strong activity. Yesterday afternoon it was discovered and an emission of steam and ash was observed in the West. In the morning it was cloudy.
TECHNICAL APPENDIX AND OBSERVATIONS
Seismicity:
Since 11:00 am (TL) yesterday until 11:00 am (TL) today, 10 episodes of tremor harmonic (TRA), 21 events long period (LP) and 42 explosions (EXP) were recorded.
Observations, emissions and ash:
Yesterday afternoon, a moderate steam emission with a moderate ash load was observed, less than 1 km in a westerly direction. Since the morning, the volcano remains covered. .
Rains and lahars:
There were no rains.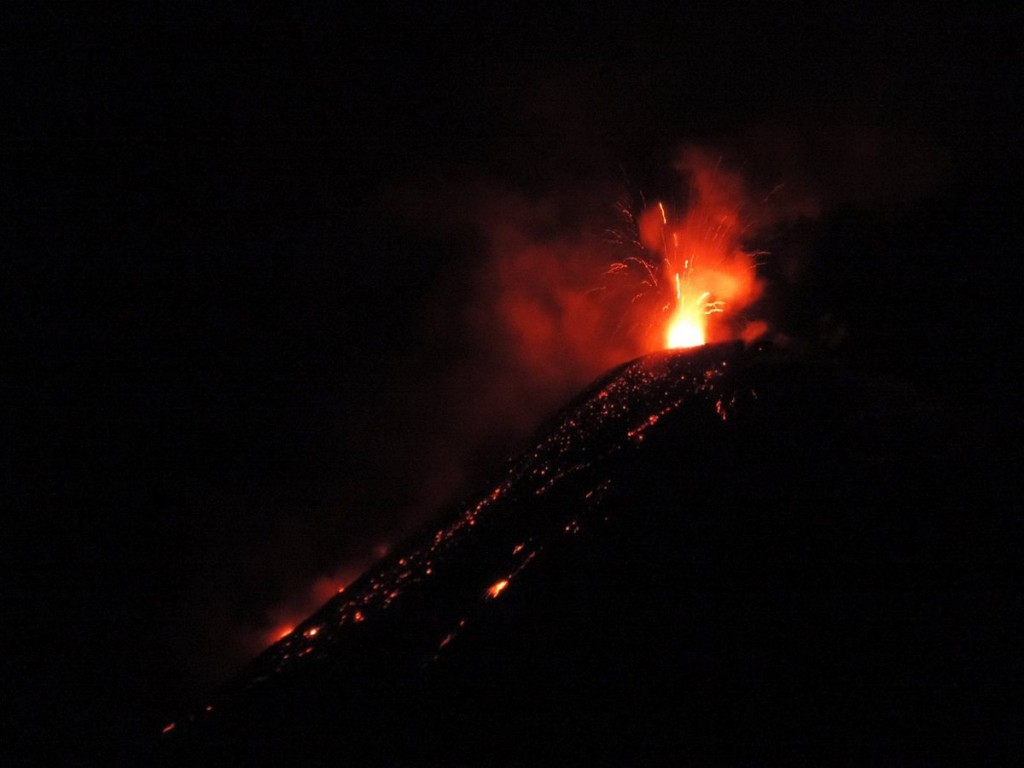 GENERAL INFORMATIONS
This report on a daily basis will be published at 12:00 (TL). In the event of an increase or a change in the behavior of the volcano, it will be immediately published a special report.
Source : IGEPN
Photo : Hosteria
Bogoslof , Aleutians , Alaska :