March 24 , 2017. EN. Villarica , Sheveluch , Fuego , Mauna Loa .
March 24 , 2017.
Villarica , Chile :
Special volcanic activity report (REAV), Araucama and Los Rios regions. 23 March 2017,15: 30 hours (local time).
The National Service for Geology and Mines (SERNAGEOMIN) of Chile publishes the following information obtained by the monitoring teams of the National Volcano Monitoring Network (NVNV), processed and analyzed at the  Volcanological Observatory of the South Andes (OVDAS):
The activity of the volcano over the last few hours has shown a change in its behavior, represented essentially by the increase in the height of the column of gas and the sporadic appearance of explosions, generating projections of volcanic materials, in a limited area inside and at the edge of the active crater. However, the seismic power of the series associated with this activity remains low (mean value of displacement reduced by 2.4 cm2) and are related to the dynamics of the fluids, which correlate temporally with the recorded acoustic series whose energy does not exceeds 4 Pascals, suggesting increased activity of the lava lake.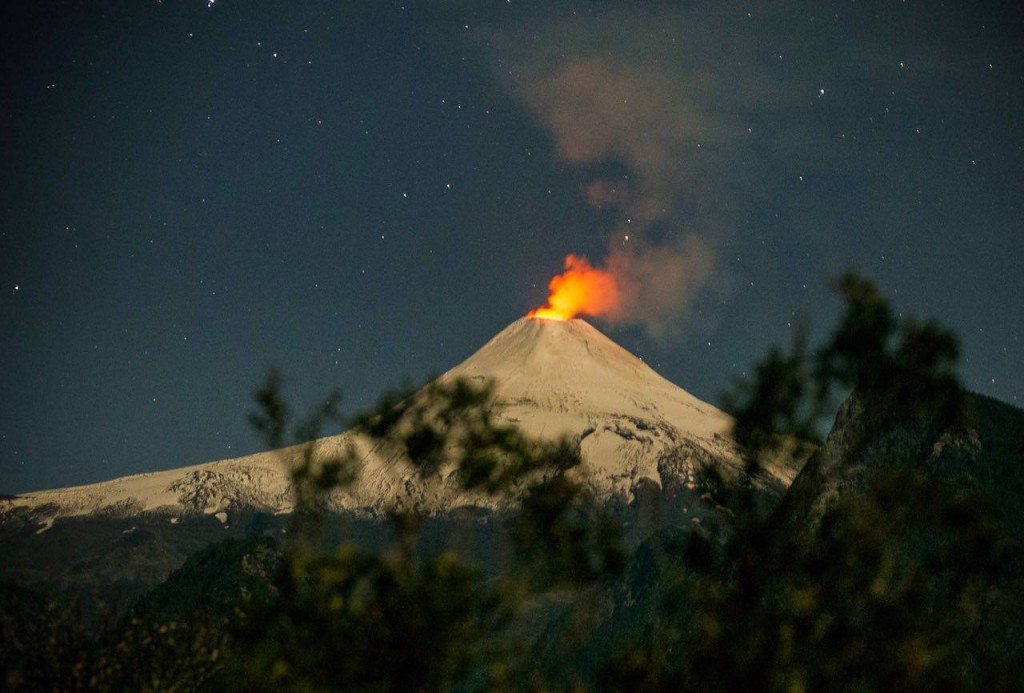 When this report is issued, the behavior of the activity model described above continues. Given the characteristics of a volcano with an open conduit and an active lava lake, it may be followed by a minor strombolic activity, which projects ballistic fragments into areas near the crater. On the basis of what is described above, the recommendation of the access restriction of an area close to the crater with a radius of 500 m is reiterated.
The level of volcanic alert remains green, with particular attention to its evolution.
Monitoring of SERNAGEOMIN will continue and report in good time on any changes in volcanic activity in the area.
Source : Sernageomin
Photo : Archives
Sheveluch , Kamchatka :
56.64 N, 161.32 E; 4
Elevation 10768 ft (3283 m),
the dome elevation ~8200 ft (2500 m)
Aviation Color Code is ORANGE
Explosive-extrusive eruption of the volcano continues. Ash explosions up to 26,200-32,800 ft (8-10 km) a.s.l. could occur at any time. Ongoing activity could affect international and low-flying aircraft.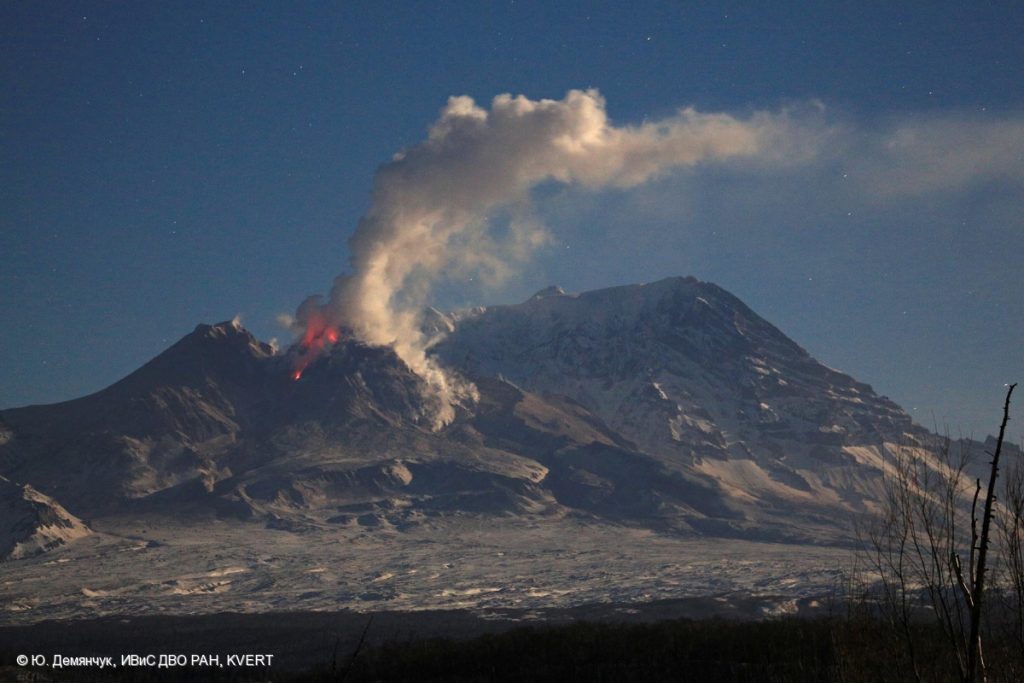 Strong fumarole activity and an incandescence of hot avalanches on the lava dome of Molodoy Sheveluch volcano on 25 November, 2015.
A growth of the lava dome continues (a viscous lava flow reveal in the northern its part), strong fumarole activity, ash explosions, hot avalanches and an incandescence of the dome blocks and hot avalanches accompany this process. Satellite data by KVERT showed a thermal anomaly over the lava dome all week; ash clouds drifted for about 126 km to the west-north-west from the volcano on 19 and 21 March.
Source : Kvert
Photo : Yu. Demyanchuk, IVS FEB RAS, KVERT
Fuego , Guatemala :
Activity type: Vulcanian
Morphology: Stratovolcan composite
Geographical location: latitude 14 ° 28 '54˝ N; Longitude 90 ° 52 '54˝ W
Height: 3,7633, m.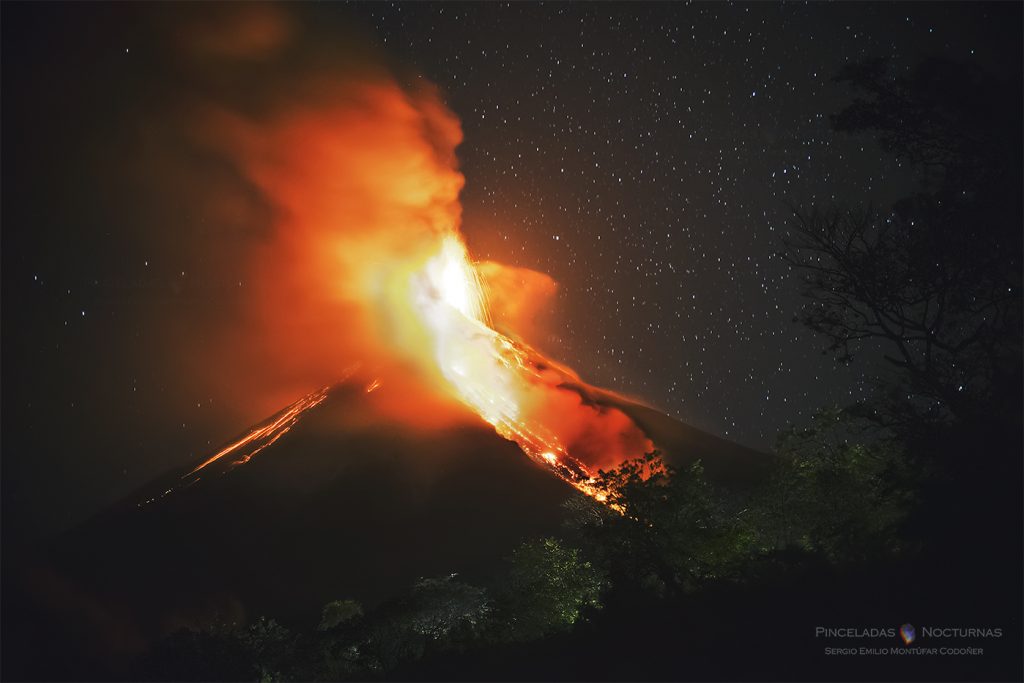 The Volcano Observatory of Fuego (OVFGO) has reported at this time the descent of lahars in the Canyons of Santa Teresa and Las Lajas, recorded by the seismic station GR3, which started at 16:23 hours (local time) , due to the persistence of strong precipitation in recent days and the accumulation of remaining eruption materials.
These lahares can be moderate to severe, bearing blocks of several meters in diameter with the presence of vegetation and even with high temperatures, which can damage infrastructures and access roads.

Source : Insivumeh
Photo : S. E. Montufar Codoner
Mauna Loa , Hawai :
19°28'30 » N 155°36'29 » W,
Summit Elevation 13681 ft (4170 m)
Current Volcano Alert Level: ADVISORY
Current Aviation Color Code: YELLOW
Activity Summary:
Mauna Loa is not erupting. Rates of deformation and seismicity have not changed significantly in the past week and continue to be above long-term background levels.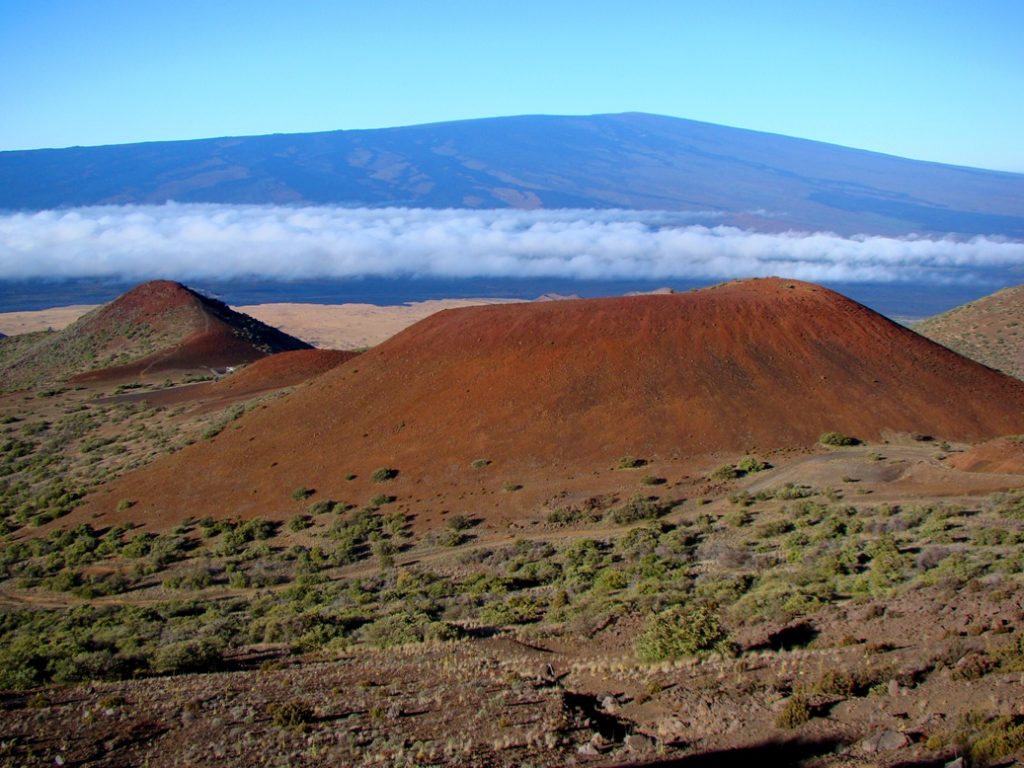 Observations:
Small-magnitude earthquakes continue to occur beneath the volcano. Earthquakes were most common beneath the east flank at depths greater than 5 km (3 miles) and in the summit region, upper Southwest Rift Zone, and upper west flank at depths less than 5 km (3 miles).
Global Positioning System (GPS) measurements continue to show deformation related to inflation of a magma reservoir beneath the summit and upper Southwest Rift Zone.
Measurements from a continuously-monitored fumarole site within the summit caldera showed relatively steady fumarole temperatures and no significant changes in either sulfur dioxide or carbon dioxide concentrations.
Source : HVO
Photo : HVO