March 13 , 2017. EN. Sinabung , Bogoslof , Tungurahua , Fuego .
March 13 , 2017.
Sinabung , Indonésia :
Volcano Observatory Notice for Aviation (VONA):
Last Issued: 2017 , 03 ,13 /0241Z
Current Aviation Color Code: ORANGE
Volcanic Activity Summary:
Eruption with ash clouds at 02:33 UTC (09:33 local time). The eruption lasted for 219 seconds.
Volcanic Cloud Height:
Best estimate of ash-cloud top is around 9472 FT (2960 M) above sea level, may be higher than what can be observed clearly. Source of height data: ground observer.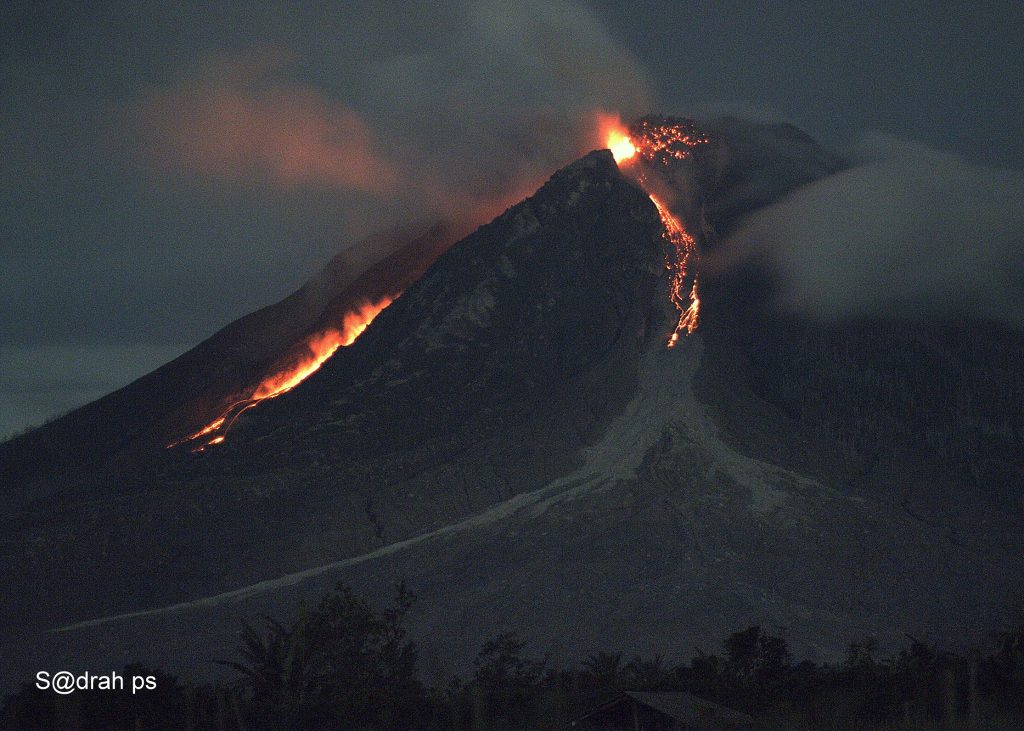 Other Volcanic Cloud Information:
Ash cloud is moving to west-northwest.
Remarks:
Seismic activity is characterized by deep volcanic earthquake,low frequency earthquake, and hybrid earthquake. Rock avalanche (incandescent lava) is not identified.
Source : VSI
Photo : Sadrah Peranginangin
Bogoslof ,  Aleutians Islands , Alaska :
53°55'38 » N 168°2'4″ W,
Summit Elevation 492 ft (150 m)
Current Volcano Alert Level: WATCH
Current Aviation Color Code: ORANGE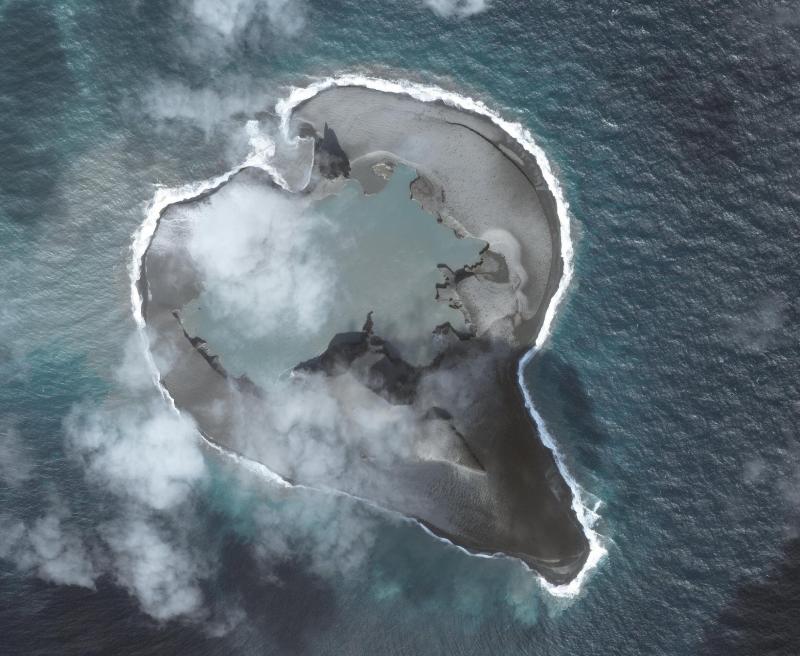 Worldview-2 satellite image of Bogoslof volcano collected on March 11, 2017 at 22:15 UTC (1:15 PM AKST). Eruptive activity on March 8 produced large changes in the shape and size of the island. The most active vent for the explosive activity is located under the water in the center of the island, and it was greatly enlarged by the March 8 event. The western coastline has grown, and a new vent was produced on the north shore of the island. Image data provided under Digital Globe NextView License.

An ongoing earthquake swarm has been detected at Bogoslof over the past day. No significant volcanic activity has been detected in infrasound or mostly clear satellite data during the last 24 hours. The current swarm follows two previous swarms on March 10 and 11 that did not lead to significant eruptive activity. Occasional earthquakes were occurring at Bogoslof overnight March 11-12. The rate of earthquakes increased to one every 10 minutes at approximately 5:00 AKDT March 12 (13:00 UTC), signaling the beginning of the ongoing swarm. AVO is monitoring the current activity closely and will provide updates as warranted.

Source : AVO
Photo : Schneider, Dave
Tungurahua , Ecuador :
SUMMARY OF VOLCANIC ACTIVITY
The volcano maintains its high activity. The volcano remained covered, so that it was not possible to observe the surface activity.
TECHNICAL AND OBSERVATIONS ANNEX
Seismicity:
Since 11:00 am (TL) yesterday until 11:00 am (TL) today, 3 episodes of tremor harmonic (TRA), 6 episodes of tremor of emission (TRE), 32 events long period (LP) and 38 explosions were recorded (EXP).
Observations, emissions and ash:
In the last 24 hours the volcano remained covered, so that it was not possible to observe the surface activity.
Rains and lahars:
There was rain at night, which did not cause lahars.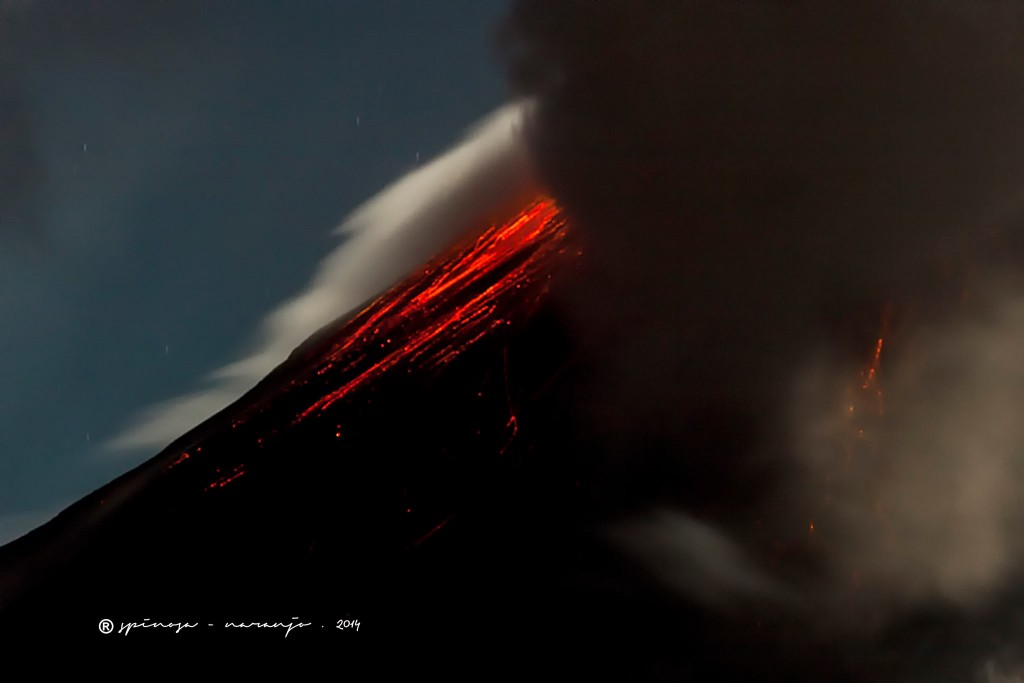 GENERAL INFORMATIONS
• This report will be published every day at 12:00 (TL). In the case of an increase or a change in the behavior of the volcano, a special report will be issued immediately.
Source : IGEPN
Photo : Espinosa Naranjo
Fuego , Guatemala :
Activity type: Vulcanian
Morphology: Strato volcano composite
Geographical location: 14 ° 28 '54 ˝ Latitude N; 90 ° 52'54 ° West longitude.
Altitude: 3,763 m s nm
Weather conditions: Cloudy
Wind: North 5 km / h
Rainfall: 13.2 mm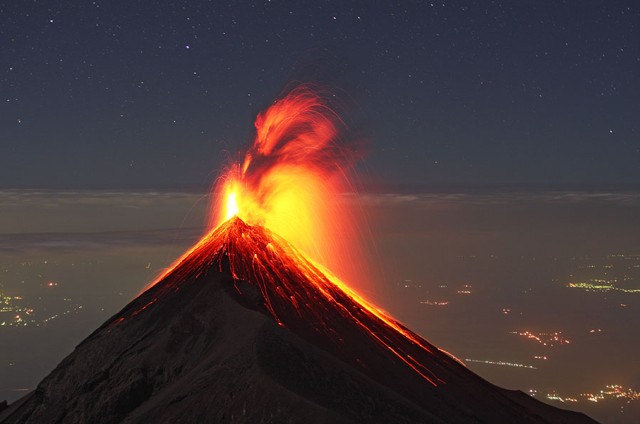 Activity:
The volcanic cone remained partially cloudy with white-colored degassing fumaroles, rising to a height of about 4,105 meters (14,105 feet) and spreading to the west and southwest. There were eight moderate explosions that emitted columns of gray ash at heights of 4,300 to 4,800 meters (14,105 to 15,750 feet) which scattered 8 to 12 km to the west and southwest. Moderate rumblings, ash particle drops were recorded in the villages of Panimache I and II, Morelia, Hagia Sophia and others

Source : Insivumeh
Photo : Archive Insivumeh