January 30 , 2017 . EN. Erta Ale / Dallol ,
January 30 , 2017
Erta Ale / Dallol , Ethiopia :
Following the trip.
The lake, contrary to what I hear, had completely disappeared. He stayed at least one night without halo, showing the presence of the lake. It came back the next day.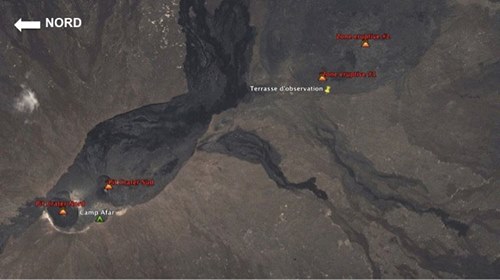 Erta Ale: Location of the lava emissions observed  from 24 to 26 January, 2017 at about 2.5 km at the SSE of the South Pit-Crater [Google Earth photo album].
The group went down to see the hornitos and the flows at the observation point located on the map. Two hornitos had been formed, well shaped, with a vigorous « spattering ». The group remained on its observation point, it was not possible to go further.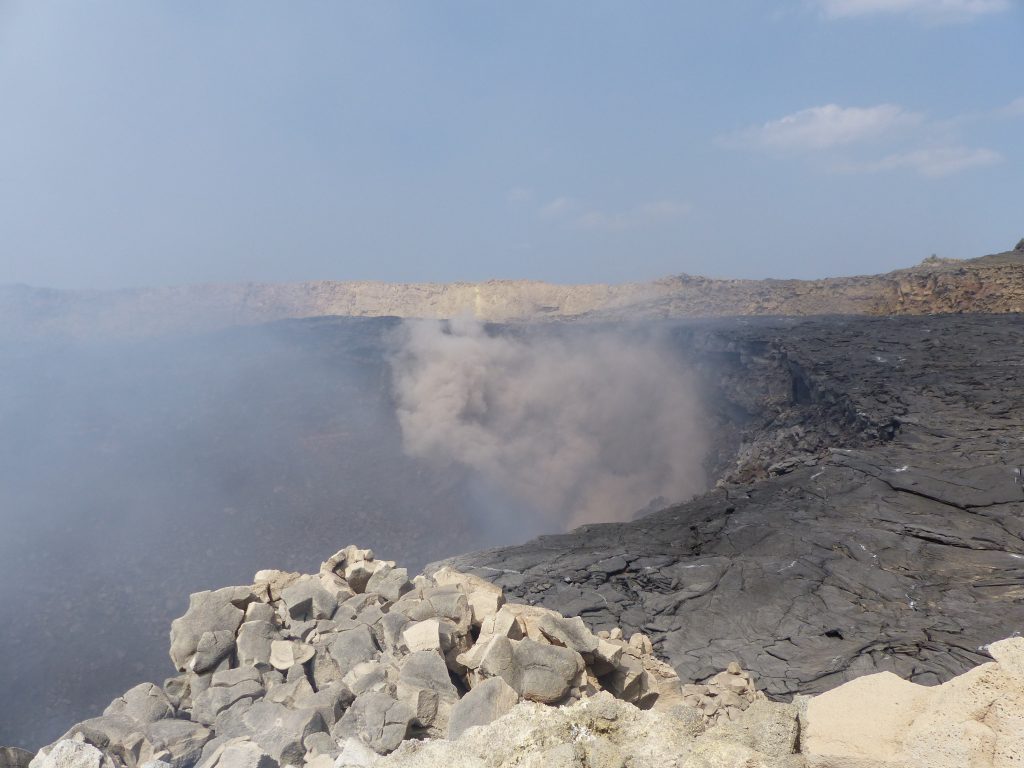 Collapse of the walls of the North crater. Photo S Malassenet
Now, I would like to pay tribute to 80 days journey and Sylvain Chermette, who guided us in difficult conditions. (Especially with a disabled back).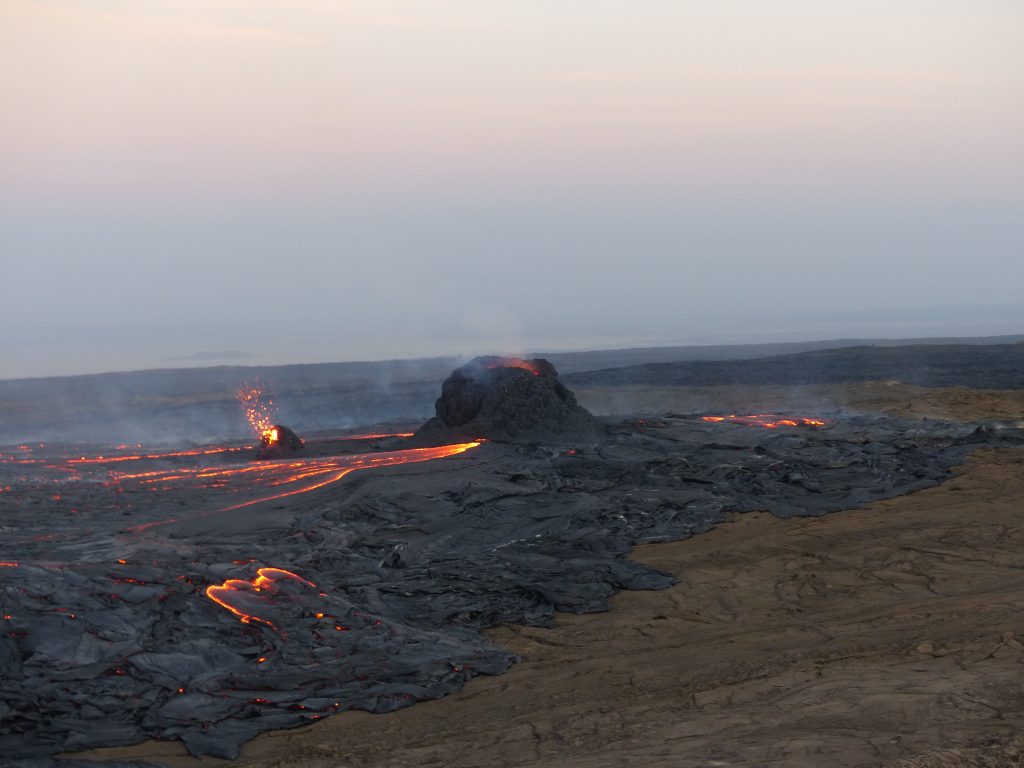 The two hornitos, the first day.
I did a lot of trips, it was one of the first or I felt such a feeling of fullness, even through my back pain. My companions (thanks to you) were soothing creams, Sylvain a nanny at all times.
Many travel agencies, some of them on television, would do well to be inspired. Camp nikel, food varied and fresh, information every moment (Sylvain will give you the little trick that in the bottom of your brain, you had thought, but not asked).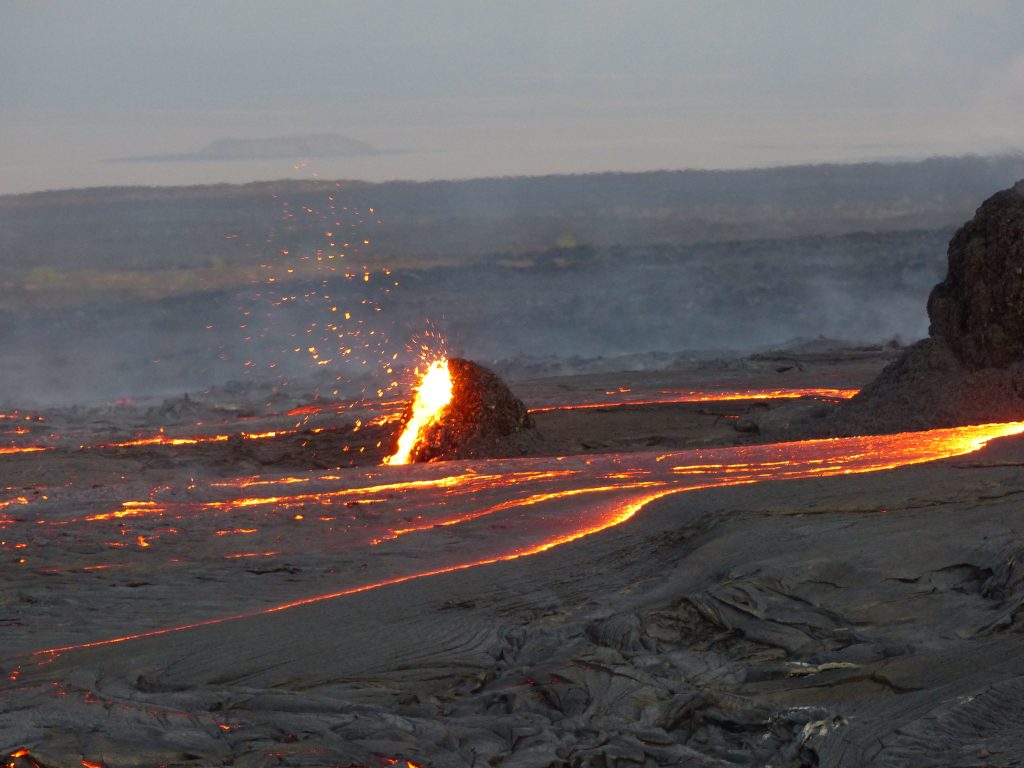 And a ticket Jacques Marie Bardintzeff / Sylvain Chermette, it's the foot for a trip.
I became a fan, now it's up to you.
Photos et carte : S Malassenet, Julien Monteillet