January 29 , 2017. EN. Erta Ale ,
January 29 , 2017.
Erta Ale , Ethiopia :
It started badly.
Flight canceled from Roissy, postponed the following day, one night at the Sofitel Stade de France (as if I liked football… pfuuuu…), the flight of the next day delayed by 2 hours, galley for correspondence for Mekele, in short, the bazaar. And the cherry, no luggage. Only one outfit for the week …
Berf, we leave, direction Erta Ale.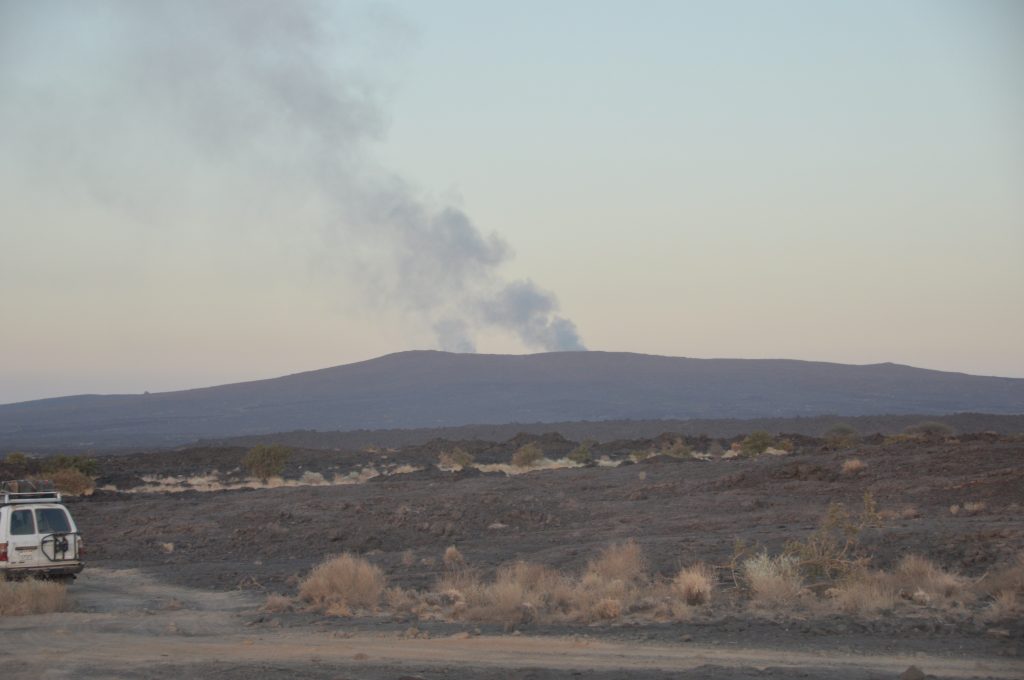 Plumes of ashes arriving at the foot of the Erta Ale.
The drivers tell us on the way that there is a new active volcano, next to the Erta Ale.
During the approach road, we see these plumes. There are 3. But on the volcano, lined up.
And they seem, strombolian pulses ??? On the northern crater pit.
We are advancing … Indeed, we « can » see some pulses. But a new volcano, « que nenni ». This is the Erta Ale.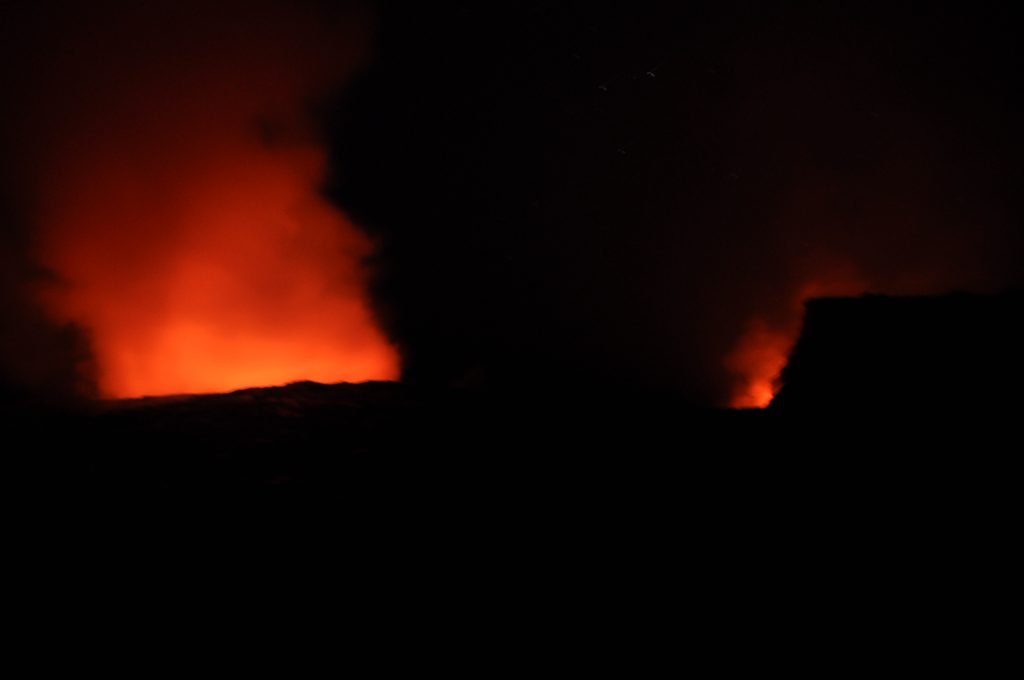 « Red » of the « South Crater Pit » and activity on the slopes.
Rest, then we go up. On the way, we meet Guy de Saint Cyr (green).
« Hi Jojo, did you know what happened?
« – no, we arrive »
« The south crater pit has drained, no more lava. The north has collapsed, there is a hole of 150m ».
The field of flows and the two hornitos.
Heuuu how to say? We comes to see a lake of lava which overflows, and wen we arrives, he gone aways ??? It's really too bad …
And indeed, as we climb up, we see an enormous red zone, in front of us, before the path tilts to climb to the top.
At the top, which I reach after 5 hours, a bulk back, almost crying, I do not have the strength to go on the caldera. But the gases are extremely aggressive, (I will experience it the next day), despite the gas mask.
In the evening, more or less red in the panache. Allt is concentrated down, in the slope. Must go see.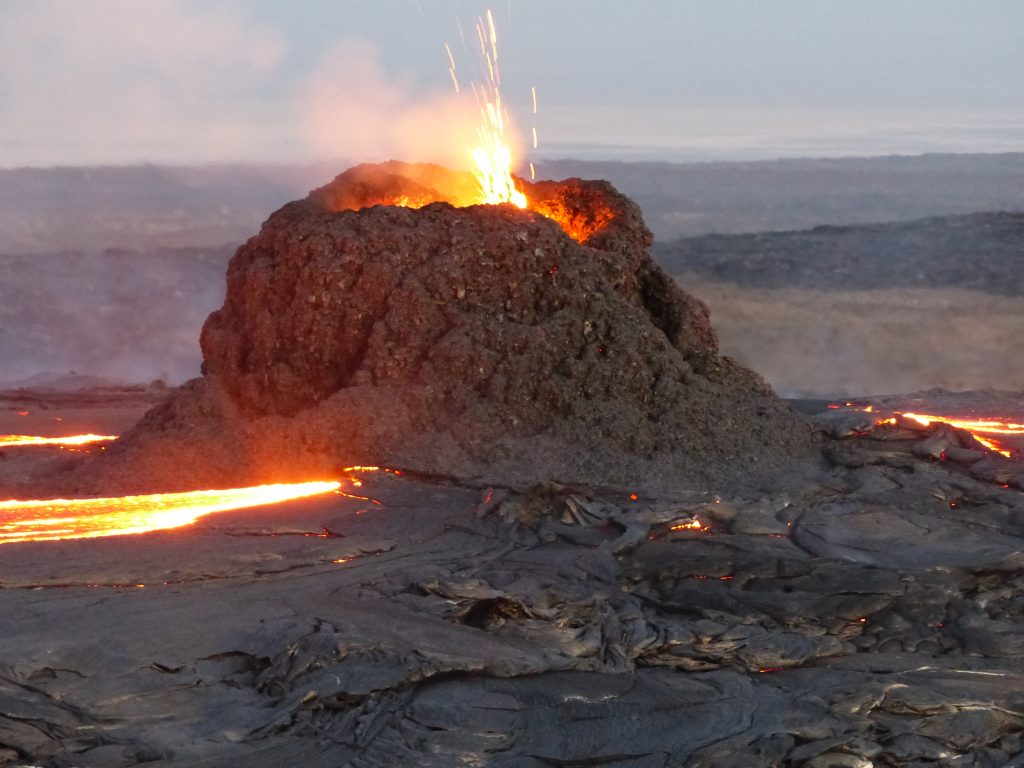 The main hornito.
In fact, a crack opened, feeding two hornitos, and impressive flows.
Spectacle out of time, cramps are formed on the fingers of cameras.
But the pictures are better than the lyrics.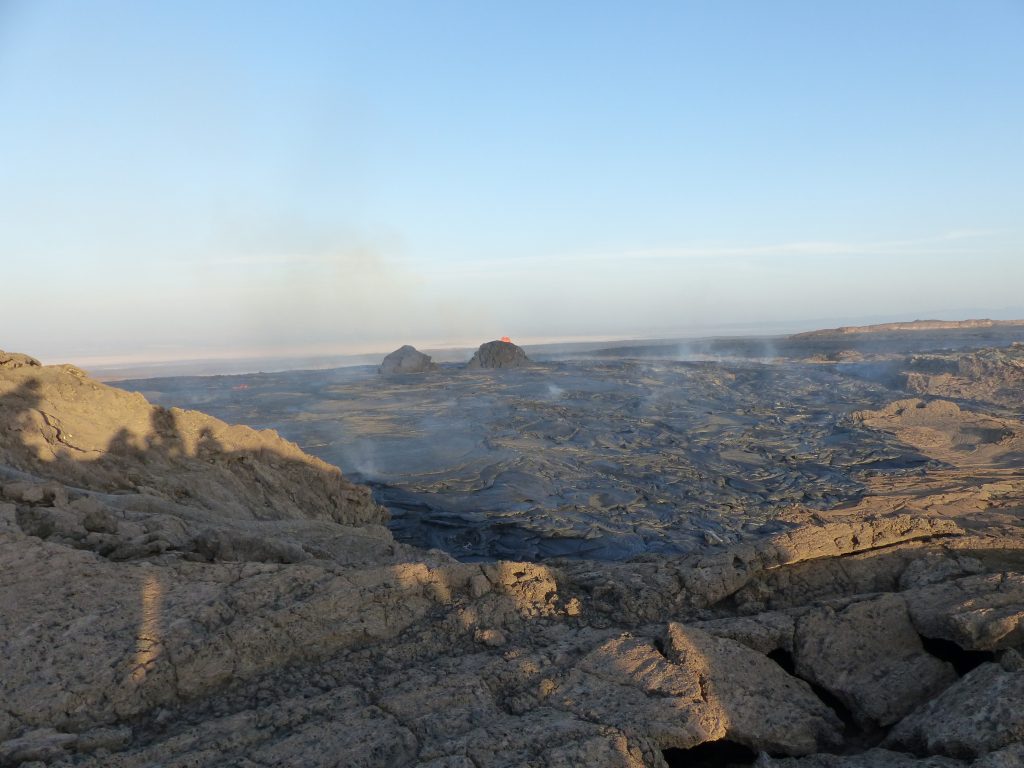 The hornitos , the next day.
Source : Georges Vitton.
Photos : Georges Vitton, Sylvie Malassenet .