January 06 , 2017. EN. Descabezado Grande , Sangay , Tungurahua , Cayambe , Cotopaxi , Bogoslof .
January 06 , 2017.
Descabezado Grande

, Chile :
Special volcanic activity report (REAV)
Area Maule. 05 January 2017. 20h40 (local time).
The National Geological and Mining Service (SERNAGEOMIN) discloses the following information obtained by the National Observatory of the Volcanic Monitoring Network, processed and analyzed at the Southern Andes Volcanological Observatory, interpretation data center of the SERNAGEOMIN:
Thursday, January 5, 2017 at 07:54 local time (10:54 GMT), the monitoring stations installed near the Descabezado Grande volcano recorded one (1) earthquake associated with rock fracturing (volcano-tectonic). This event was located in the area of the main crater.
The location was obtained as follows
TIME OF ORIGIN: 07h54 hl (gmt-3)
LATITUDE: 35 ° 35'15.0 « South
LENGTH: 70 ° 45'26.4 « West
DEPTH: 3.7 km
LOCAL MAGNITUDE: 3,1ML
OBSERVATIONS:
After the main event was recorded a replica of lower magnitude. At the time of publication of this report, there is no information from authorities or communities in general on perceptions of the nearby event.
The level of technical volcanic alert remains at GREEN.
SERNAGEOMIN continues to monitor secure online, and will report in a timely manner on changes in volcanic activity in the region.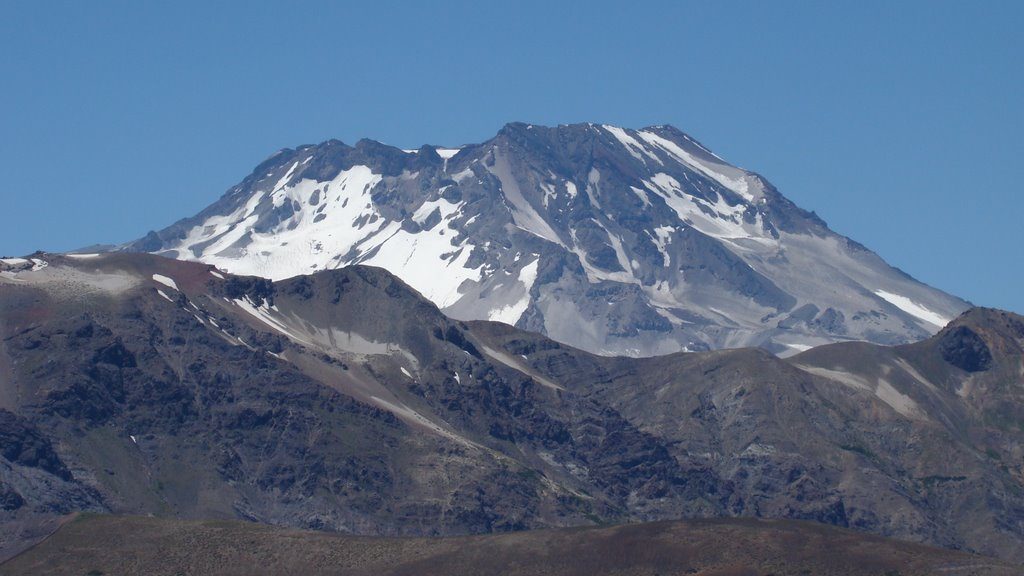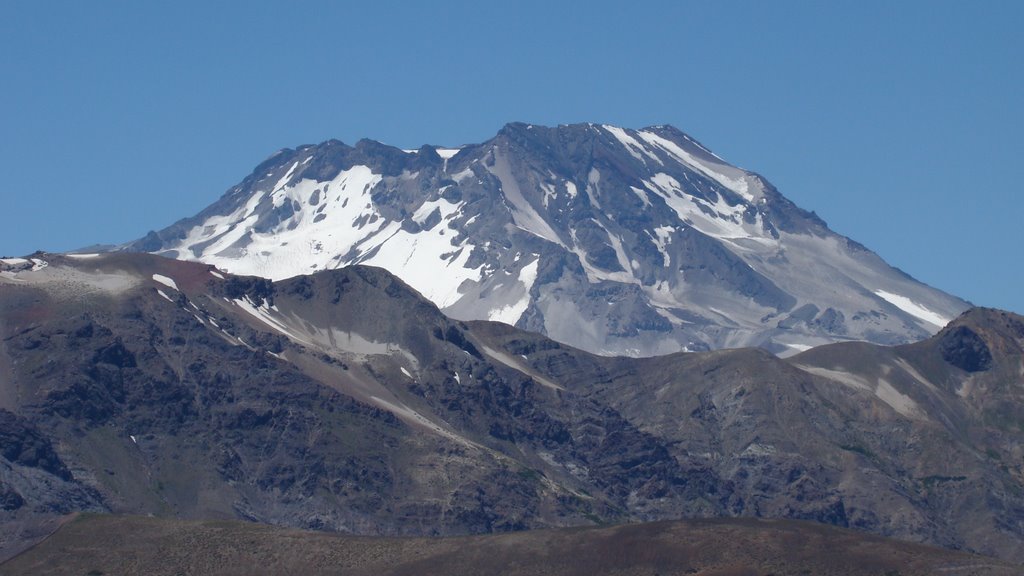 Volcán Descabezado Grande is a late-Pleistocene to Holocene andesitic-to-rhyodacitic stratovolcano with a 1.4-km-wide ice-filled summit crater. Along with Cerro Azul, only 7 km to the S, Descabezado Grande lies at the center of a 20 x 30 km volcanic field. A lateral crater, which formed on the upper NNE flank in 1932 shortly after the end of the major 1932 eruption from nearby Quizapu volcano on the N flank of Cerro Azul, was the site of the only historical eruption. The Holocene Alto de las Mulas fissure on the lower NW flank produced young rhyodacitic lava flows. Numerous small late-Pleistocene to Holocene volcanic centers are located N of the volcano. The northernmost of these, Lengua de Vulcano (or Mondaca), produced a very youthful rhyodacitic lava flow that dammed the Río Lentué.

Source : Sernageomin.
Photo : andeshandbook.org
Sangay , Tungurahua , Cayambe , Cotopaxi , Ecuador :
Summary of observations made during the flight of survey of the Sangay , Tungurahua, Cotopaxi and Cayambe volcanoes.
On 21 and 23 December 2016, the technical staff of the volcanology department of the Geophysical Institute of the National Polytechnic School (IGEPN) made two flyovers of the active volcanoes of Ecuador. On December 21st in a Cessna 206 Stationair to the Sangay and Tungurahua volcanoes and on December 23rd in a KODIAK QUEST to the Cayambe and Cotopaxi volcanoes, following the routes shown in Figure 1.
Source : MA, PR, SA
Instituto Geofísico
Escuela Politécnica Nacional
Bogoslof ,  Aleutians Islands , Alaska :
Current Volcano Alert Level: WARNING
Previous Volcano Alert Level: WATCH
Current Aviation Color Code: RED
Previous Aviation Color Code: ORANGE
Issued: Thursday, January 5, 2017, 1:42 PM AKST
Source: Alaska Volcano Observatory
Notice Number: 2017/A11
Location: N 53 deg 55 min W 168 deg 2 min
Elevation: 492 ft (150 m)
Area: Aleutians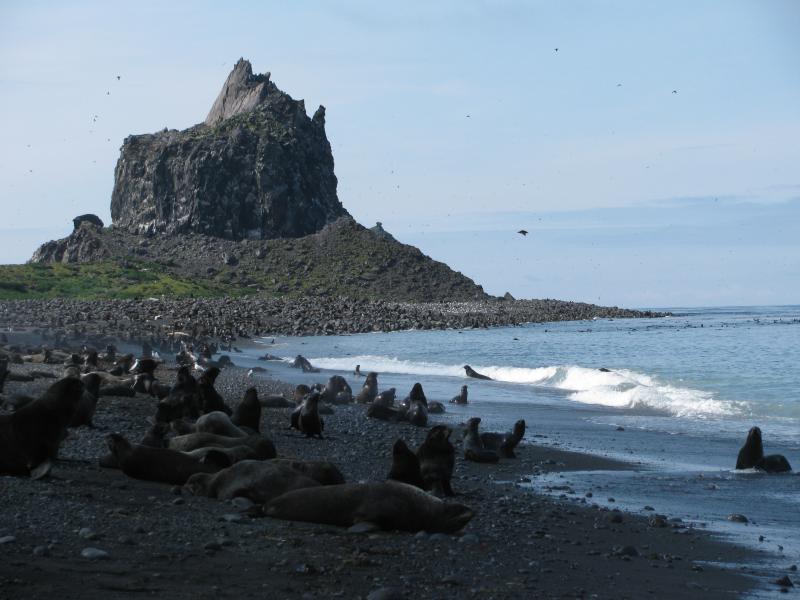 Volcanic Activity Summary:
AVO has just detected an escalation in seismicty beginning at about 13:24 January 5 AKST (22:24 UTC) from Bogoslof volcano. This activity is accompanied by lightning strikes detected by the World Wide Lightning Detection Network indicating that a significant explosion has occurred. Based on the intensity of these signals AVO is raising the Aviation Color Code to RED and Alert Level to WARNING. More details will be provided as they become available.
Source : AVO