December 28, 2016. EN. Bogoslof , Turrialba , Momotombo .
December 28, 2016.
Bogoslof , Aleutians Islands , Alaska :
Current Volcano Alert Level: WATCH
Previous Volcano Alert Level: WARNING
Current Aviation Color Code: ORANGE
Previous Aviation Color Code: RED
Issued: Tuesday, December 27, 2016, 12:56 PM AKST
Source: Alaska Volcano Observatory
Location: N 53 deg 55 min W 168 deg 2 min
Elevation: 492 ft (150 m)
Area: Aleutians
Volcanic Activity Summary:
No further ash emissions have occurred at Bogoslof since the explosive eruption yesterday at 14:05 AKST (23:05 UTC). There has been no indication of elevated seismicity occurring from Bogoslof as measured on nearby island networks over the past 22 hours, however high winds in the region may have obscured volcanic signals over the first 15 hours of this period. While the possibility of further ash-producing eruptions is still present, we are unable to state that such activity is imminent. We are thus lowering the Aviation Color Code to ORANGE and the Alert Level to WATCH.
AVO has no ground-based volcano monitoring equipment on Bogoslof volcano. We continue to monitor satellite images, information from the Worldwide Lightning Location Network pertaining to volcanic-cloud lightning, and data from seismic and infrasound instruments on other islands for indications of volcanic activity. At present, these observations should allow timely detection of additional explosive events.
Source : AVO
Photo : Sease, John
Turrialba , Costa Rica :
Central Crater Of The Turrialba Volcano Rose 10 Metres In The Last 2 Years .
27 DECEMBER 2016. The bottom of the central crater of Turrialba volcano rose 10 metres in the last two years, due to erosion and constant eruptions of the colossus, confirm experts of the Observatorio Vulcanológico y Sismológico de Costa Rica (Ovsicori). Of those 10 metres, six are already under rainwater that accumulates in this crater, located to the east of the active crater.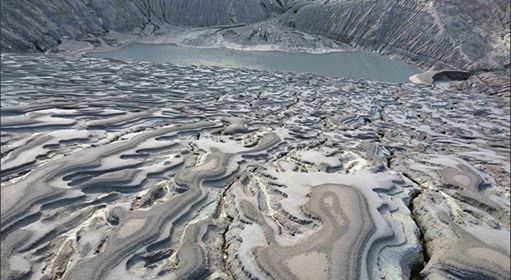 According to the field work of volcanologist Eliécer Duarte, this ash and stone filled crater was formed mainly by the eruption of October 29, 2014 and the two months of eruptive activity between September and November of 2016. The data, published by the Volcanological and Seismological Observatory of Costa Rica, analyzes the evolution of the central crater bottom between November 2, 2014 and December 15, 2016.
For example, during the visit in November 2014 a rock was photographed 100 metres from the central crater, which was 2.4 metres high. Two years and a month later, only 1.4 metres of the stone is visible, the remaining is under the accumulated ash. "If the emission levels of ash and other materials from the active crater is maintained – with easterly winds – it is likely that the central crater cavity will be completely covered."
There is no deadline for this situation to occur, according to the experts. During the last inspection, Duarte explained he was also able to document the textures of the different layers of ash that have been collected on the walls of the crater. As a product of erosion, these have acquired impressive shapes, with "esthetic" value for specialists and depths ranging between 60 and 80 centimetres.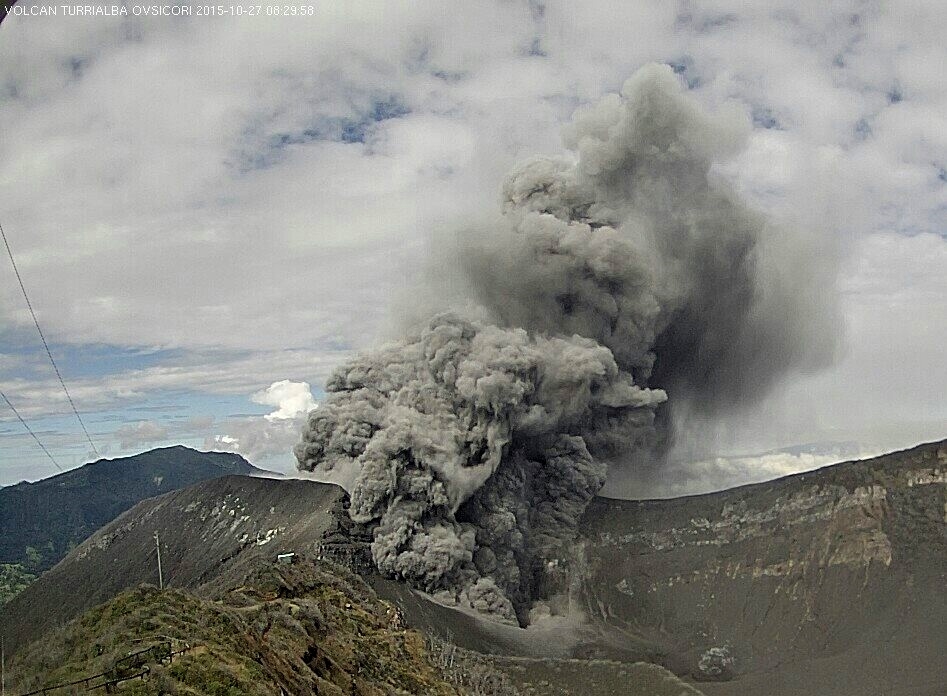 Recent behavior
In the last weeks, the Turrialba has maintained a passive but constant activity, with emanations of gases and ashes. On 25 December there was an increase in the magnitude of volcanic earthquake between 2:00am and 4:00am and a plume with abundant gases and ash. The emanations reached areas such as Granadilla de Curridabat, Guadalupe, Ipís, Calle Blancos, Goicoechea, Sabanilla, Moravia, Dulce Nombre de Coronado, all areas east and north of San Jose and Piedades de Santa Ana on the west side.
Source : Q COSTA RICA
Momotombo , Nicaragua :
It is reported that during the last few hours, the volcano Momotombo recorded several short episodes of volcanic tremors (related to the transfer of magmatic material in a massive deep volcanic movement) of small amplitude.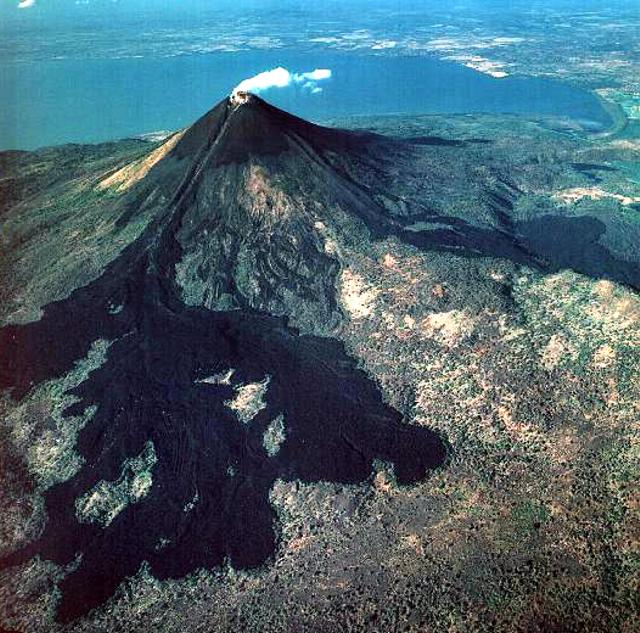 Currently, external activity results in an emission of low energy vapor and magmatic gases.
Source : Fans du volcan Momotombo