December 18 , 2016. EN. Ubinas , Ticsani , Sheveluch , Turrialba , Colima .
December 18 , 2016.
Ubinas , Peru :
Volcanic and seismic monitoring:
The increase in seismic values observed during the last two weeks of November has ceased, so that the recording of events passed from 101 earthquakes per day in the previous period to 33 earthquakes / day for the period 01 to 15 December.
Briefly, in this period 16 events hybrid type  / day, 59 events  VT type/ day  and 24 events  LP type  / day were observed, a decrease compared to the previous period of 67%. The energy values are low.
In the last 15 days, no explosions have been recorded except for a small Tremor event associated with ash emissions (6 December, 06:24 Local Time).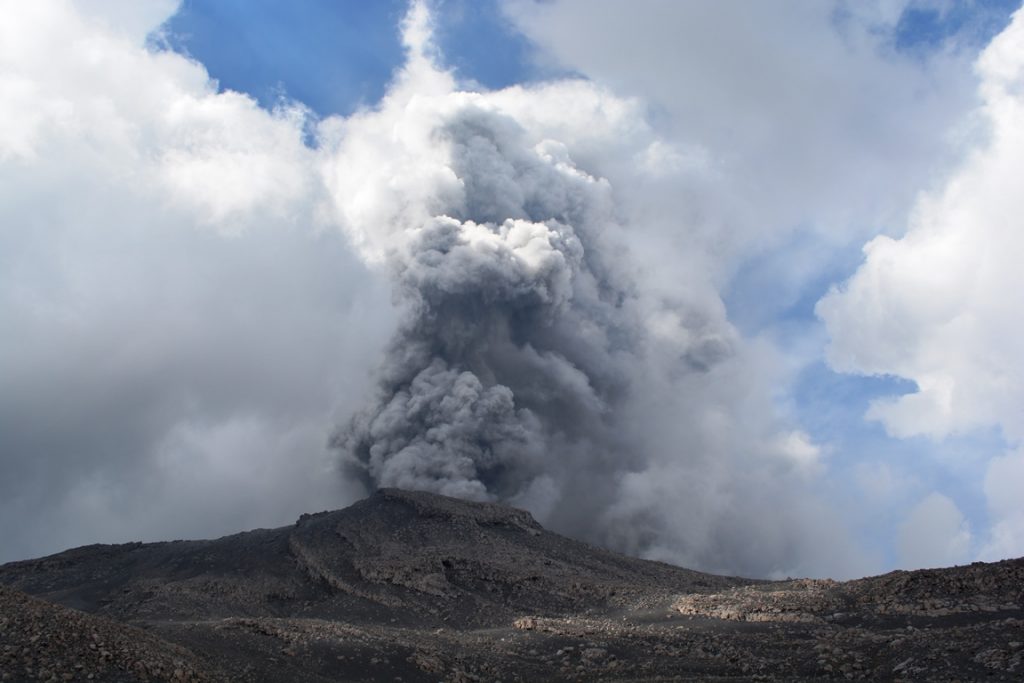 Satellite Surveillance:
Thermal anomalies and SO2: The Mirova system (www.mirovaweb.it) did not detect any thermal anomalies for this period. In addition, the satellite system « EOS Aura » GSDM-NASA (http://so2.gsfc.nasa.gov/) did not detect any major anomalies during this fortnight.
Visual Surveillance:
Between December 1 and December 15, slight emission of water vapor and bluish gas was observed. These gases are seen sporadically on the crater of the Ubinas. On 6 December at 06:24 local time one could see a small ash emission that reached 100 meters high and was scattered in a north-westerly direction.
Source : IGP
Photo : Archive
Ticsani , Peru :
Volcanic and seismic monitoring:
Rock fracturing (VT) events near the Ticsani volcano (less than 6 km from the crater) have decreased slightly. During this period, 13 VT / day were observed, seismic energy levels remain low.
Volcano-Tectonic Distal (EDV) events, similar to VT, maintain a low occurrence rate. This time, an average of 6 VTD / day is observed.
For Tremor events, a slight increase from 4 to 7min / day was observed; However, events have energies less than 1 MJ. On the other hand, hybrid events have sporadic apparitions. During this period, a single event (less than 1 MJ) was observed.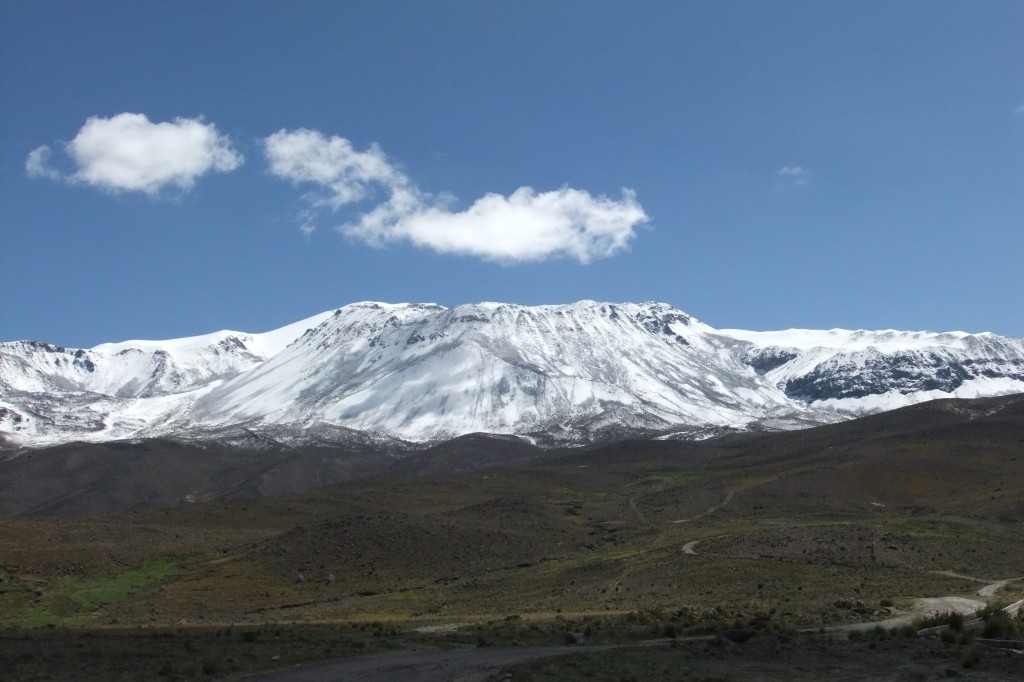 Location of events:
The spatial distribution of VT type earthquakes, related to rock fracturing, is observed mainly dispersed to the east of the Ticsani volcano, with earthquakes ranging from M 1.6 to M 3.7, at 14 km of depth. The most remarkable earthquake observed during this period reached a magnitude of 3.7 ML, recorded on 08 December at 17:19 HL (local time) and located 9 km east of the Ticsani.
Satellite Surveillance
SO2 Anomalies: The GSDM-NASA « EOS Aura » satellite system (http://so2.gsfc.nasa.gov/) recorded low SO2 gas density values during this period.
Thermal anomalies: The Mirova system (www.mirovaweb.it) has not detected thermal anomalies on the Ticsani volcano (VPR = 0 Mega Watts).
Source : IGP Perou.
Sheveluch , Kamchatka :
56.64 N, 161.32 E;
Elevation 10768 ft (3283 m),
the dome elevation ~8200 ft (2500 m)
Aviation Color Code is ORANGE
A growth of the lava dome continues (a viscous lava flow reveal in the northern its part), strong fumarole activity, ash explosions, hot avalanches and an incandescence of the dome blocks and hot avalanches accompany this process. Satellite data by KVERT showed explosions sent ash up to 7 km a.s.l. and ash cloud extend for about 190 km to the south-west from the volcano.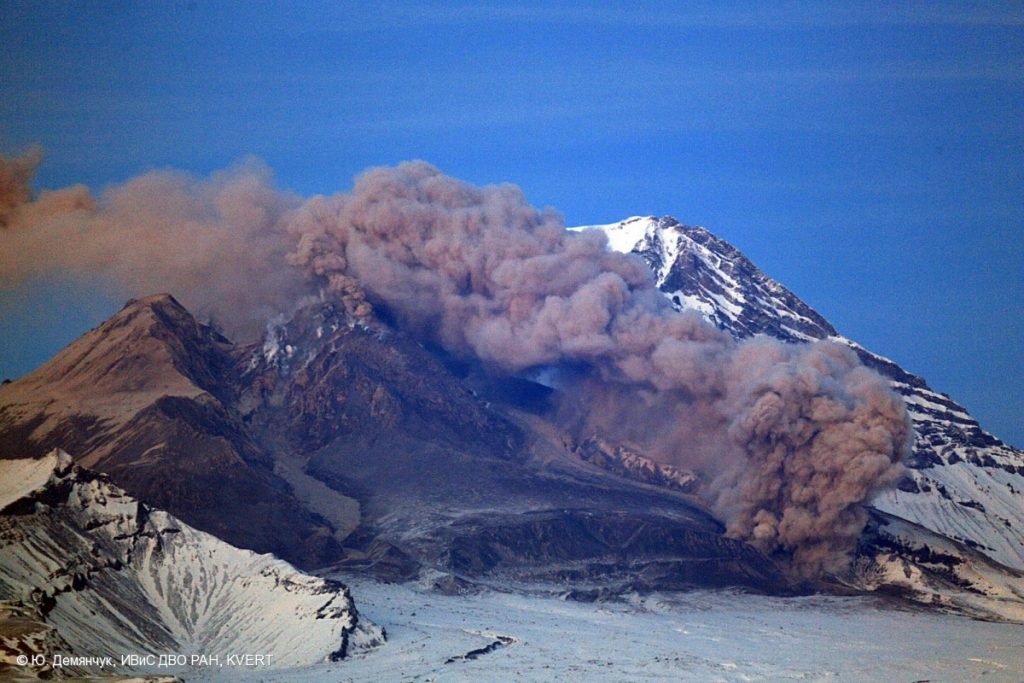 Small explosions and hot avalanches from the lava dome eastern flank sent ash up to 4 km a.s.l. on October 28, 2015. Ash plume extended on the height about 3 km a.s.l. to the north-west of the volcano.

Explosive-extrusive eruption of the volcano continues. Ash explosions up to 26,200-32,800 ft (8-10 km) a.s.l. could occur at any time. Ongoing activity could affect international and low-flying aircraft.
Source : Kvert
Photo : Yu. Demyanchuk, IVS FEB RAS, KVERT
Turrialba , Costa Rica :
Activity report of the Turrialba volcano
December 17, 2016
During this day, the eruptive activity of the volcano was maintained with low degassing intensity alternating with low ash emissions . The height of the column not exceeding 300 meters above the crater. The dominant wind direction changed from the Northwest to the Southwest, according to the IMN station. Similarly, the observed seismic signal has a low intensity.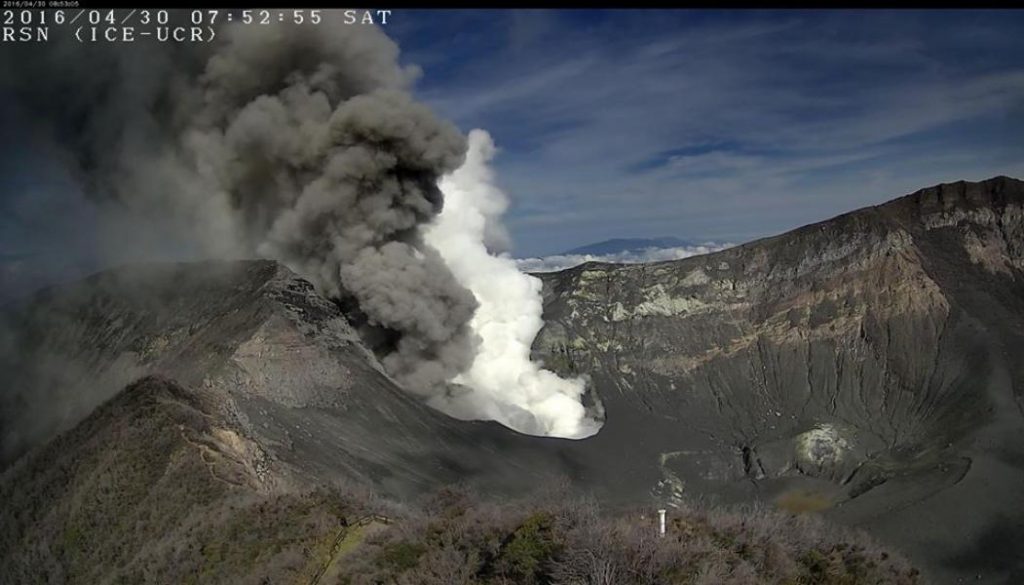 At this time, there are no reports of ash falls or sulfur odor.
Source : Ovsicori.
Photo : Archive
Colima , Mexico :
19.514°N, 103.62°W
Elevation 3850 m
Based on webcam and satellite images, and information from the Mexico City MWO, the Washington VAAC reported that ash plumes from Colima rose to altitudes of 4.6-7.3 km (15,000-24,000 ft) a.s.l. during 7-11 December and drifted almost 170 km in multiple directions.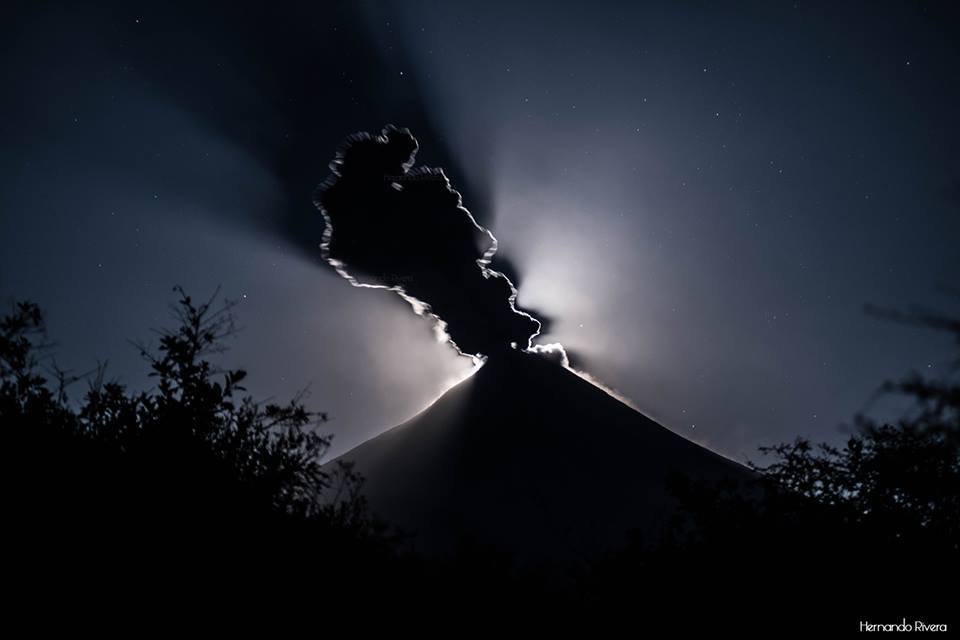 After a period of trouble with the clouds yesterday at 9 pm. local, a strong explosion occurred, with fallout of blocks on the flanks.
Source:  Washington  VAAC , GVP
Photo : Hernando Rivera.