December 16 , 2016. EN. Etna , Katla , Bezymianny , Fuego , Santiaguito .
December 16 , 2016.
Etna , Sicily :
Etna shows new signs of life, and again in a way we didn't exactly expect. Small ash emissions have occurred today from a vent that lies in the « saddle » between old and new Southeast Crater, which erupted only once, on 31 January – 2 February 2015.

Source : Boris Behncke , Ingv Catane.
Photos :   INGV et radiostudio7 webcams
Katla , Iceland  :
The Katla volcano is testing new equipment.
14 DECEMBER 2016. An earthquake of M 3.4 was recorded on the Katla at 1.41 pm on 14 December 2016 at a depth of 0.1 km. Like the preceding events, it was probably not related to an ascent of magma, but rather to the movements of hydrothermal fluids under the volcano. No replica occurred.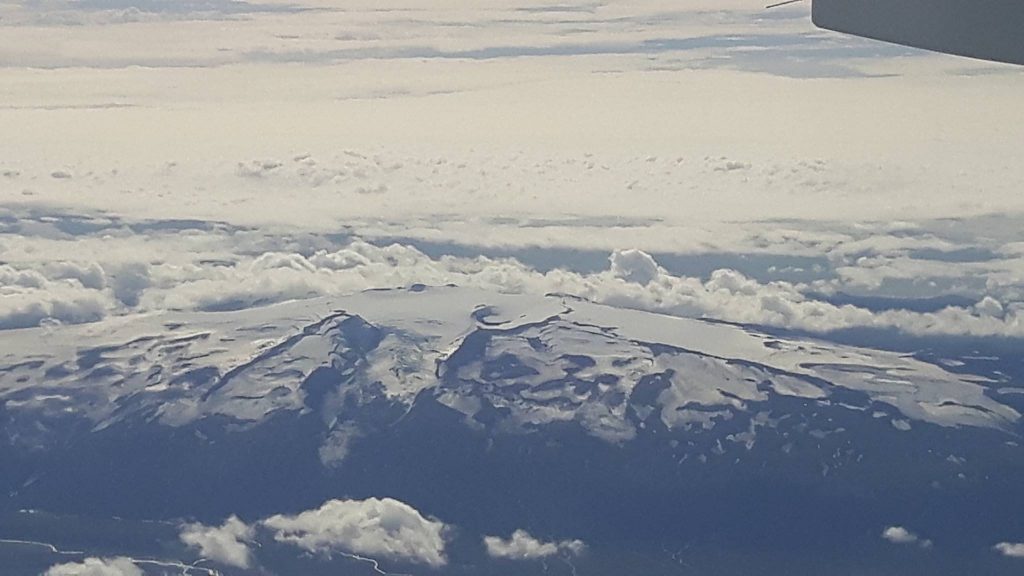 At the end of November, a group of scientists replaced a number of equipment at the edge of the caldera of the volcano. This may be the Katla's way of testing the new counters.
A solid network of seismometers and GPS monitoring is used to track each « breath » of the Katla volcano. « We usually jump when he shakes, » says Berg H. Bergsson at Veðurstofu Íslands.
« We are currently replacing the infrastructure of the measuring station on Austmannsbungu on the edge of the Katla caldera. This is an important measuring site, but very delicate because there is strong icing and wind, forcing intensive maintenance of the station. We build to respond as best as possible to the effects of the wind, « says Berg.
Source :   ISLANDE Rewiew
Bezymianny , Kamchatka :
55,97 N, 160,6 E;

Elevation 9453 ft (2882 m)
Aviation Color Code is ORANGE
Extrusive eruption of the volcano continues. Strong ash explosions up to 49,200 ft (15 km) a.s.l. could occur at any time during this day or next days. Ongoing activity could affect international and low-flying aircraft.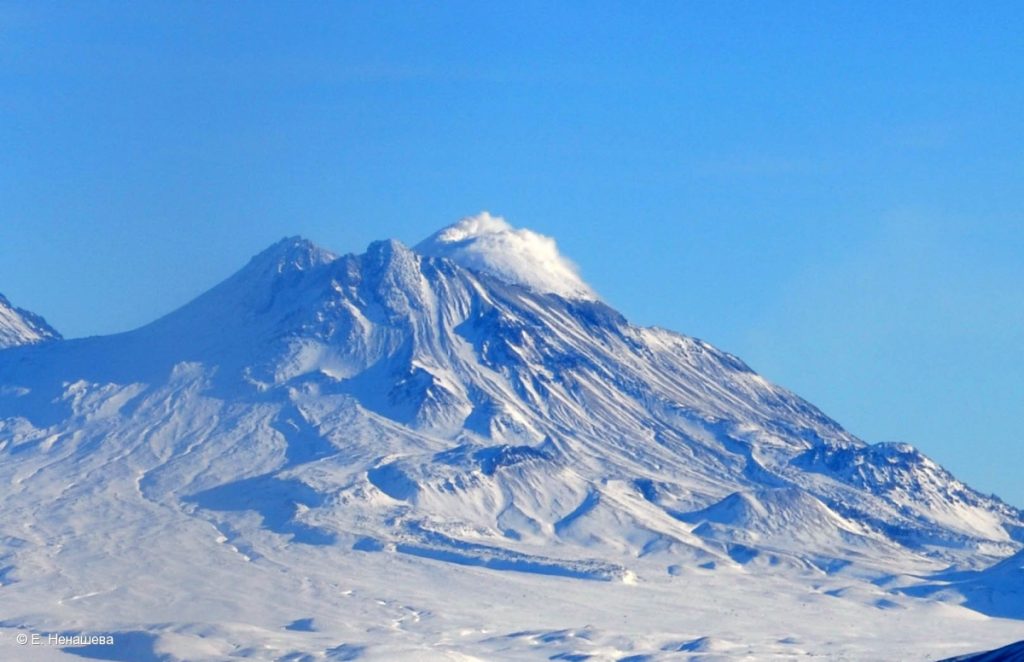 Satellite data by KVERT and video data show a growth of thermal anomaly temperature continues from 05 December till now. A gas-steam plume containing small amount of ash drifted for about 118 km to the west of the volcano on 15 December. Probably an extrude of lava blocks at the top of the dome continues, that prepares a strong explosive eruption of the volcano.
Source : Kvert
Photo : E. Nenasheva
Fuego , Guatemala :
Type of activity: Vulcanian
Morphology: composite stratovolcan
Geographical location: 14 ° 28'54˝ Latitud N; 90 ° 52'54˝ longitud  W.
Height: 3,763msnm.
Weather conditions: Clear
Wind: North 5 km / h
Rainfall: 0.3 mm.
Activity:
Persistence of constant degassing of white-colored fumaroles at a height of 4200 meters (13,780 feet) which are scattered to the west and south-west. Seismic station FG3 records 4 to 5 explosions per hour with the emission of a low to moderate ash column from 4,200 to 4,600 meters (13,780 to 15,091 feet).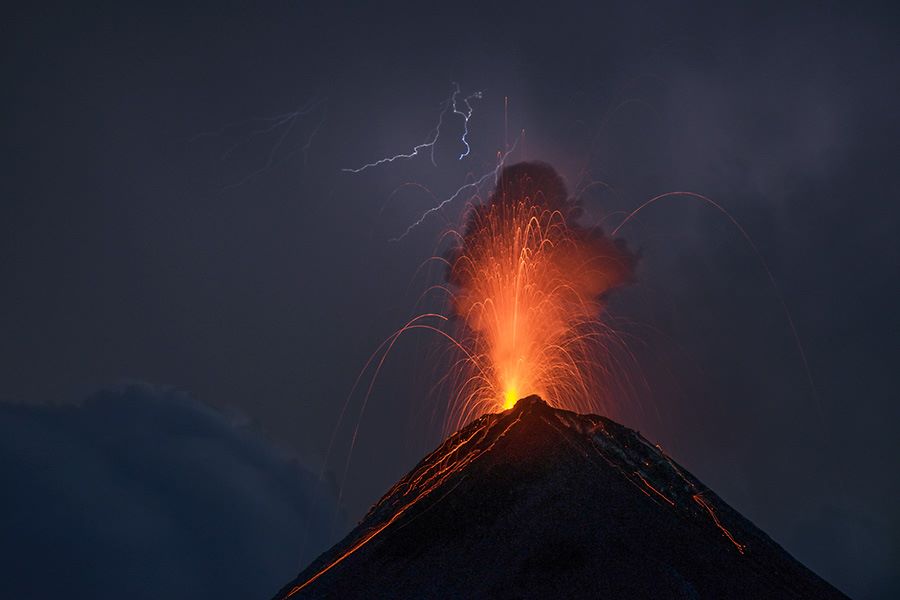 They are spread over a distance of 8 to 10 km in the direction of the West and the South-West. The explosions generate incandescent pulses of 100 to 150 m above the crater, which fall in avalanches on the contours of the crater, generating weak rumblings (2 to 4 per hour). The sounds that are emitted are similar to those of a train locomotive.
Source : Insivumeh
Photo : Martin Rietze

Santiaguito , Guatemala :
Activity type: Peléen
Morphology: Complex of dacitic domes.
Geographical location: 14 ° 44 '33 ˝ Latitude N; 91 ° 34'13˝ Longitude W
Height: 2,500msnm.
Cloudy weather
Wind: 5 kilometers per hour
Precipitation: 0.0 mm.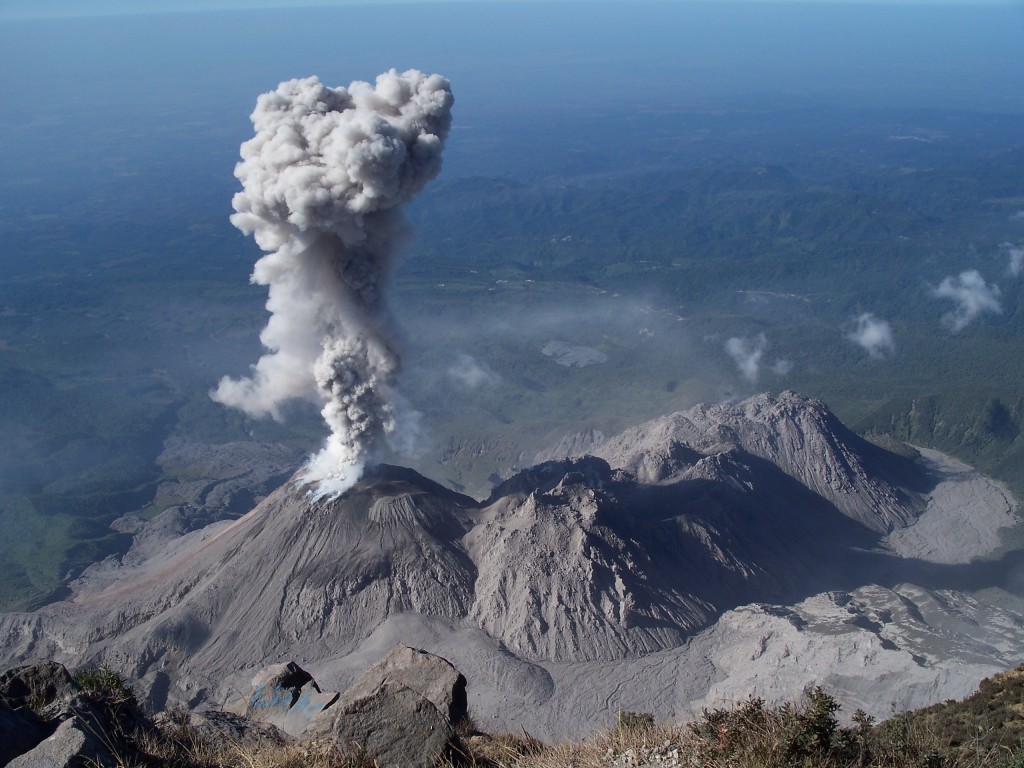 Activity:
Persistence of constant degassing of white-colored fumaroles at a low height of about 2,900 meters (9,515 feet) which are dispersed to the southwest. During the early hours of the night and early in the morning, a column of gray ashes of 3 small explosions, reaching heights of 3,100 to 3,200 m were observed (10,170 to 10,500 feet) which are scattered to the southwest. The result of these explosions was the fall of fine particles of ash on the mountainous terrain of Monte Claro and the village of San Marcos Palajunoj.
Source : Insivumeh
Photo : Archive