December 13 , 2016. EN. Sabancaya , St Helens , Bezymianny , Turrialba .
December 13 , 2016.
Sabancaya , Peru
The seismicity of hybrid type, associated with the rise of the magma, decreased by 50% compared to the previous week.
Events that indicate new magma feeds are rare. 328 explosions were recorded, similar to the previous report. The seismic energy of the explosions has decreased.
• Eruptive gas and ash columns reached 3500 meters above the edge of the crater, spreading approximately 40 km to the Northeast, East, South-East and South of the volcano.
• It continues to show signs of deformation on the southeast flank.
• The flow of SO2 was maintained between 1317 and 2634 tonnes / day. Consequently, the Sabancaya degassing process continues.
Recommendations:
Keep up-to-date with reports published jointly by OVI and OVS.
• Do not approach the volcano within 10 km.
• If ash falls: cover your nose and mouth with a damp cloth or mask.
• Clean your eyes and cool the throat with pure water.
• Avoid wearing contact lenses.
• Keep the windows closed.
• Implement measures to prevent and mitigate increased activity.
Source : IGP
Photo : Benjamin Bernard
St Helens , United – States :
Mount St. Helens shakes 120 times within a week as volcano recharges, scientists say .
12 DECEMBER 2016. The tiny quakes, 1 to 2 miles beneath the volcano's surface, do not indicate when the next eruption might be.
In less than a week, four swarms of more than 120 earthquakes shook Mount St. Helens in late November. Although they were too small to be felt even by someone standing directly over their epicenters, scientists say they reveal the volcano is likely recharging.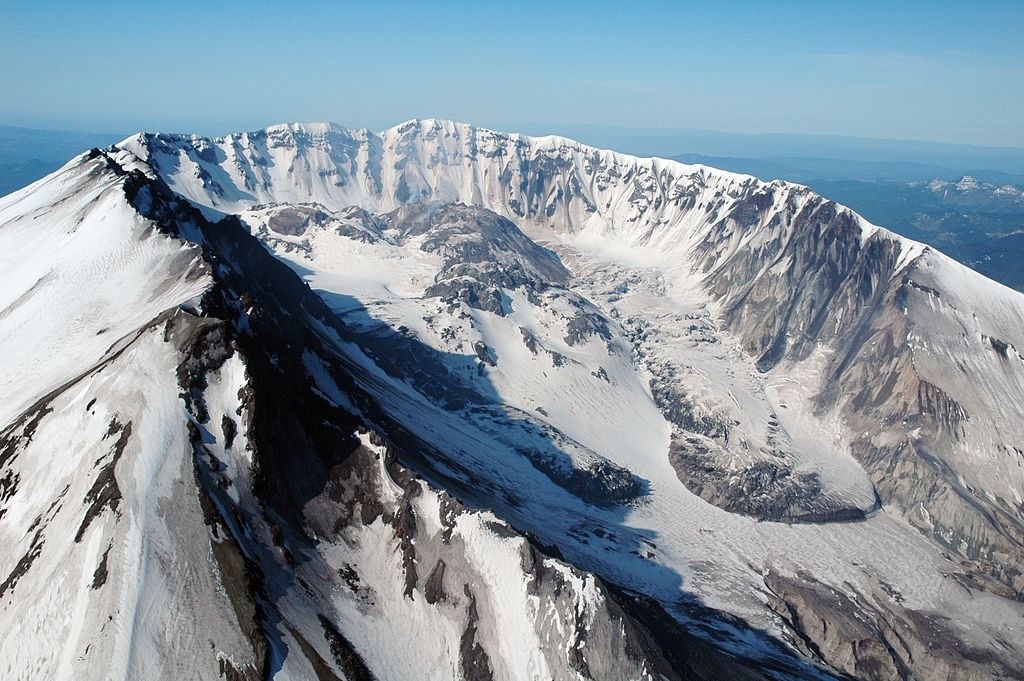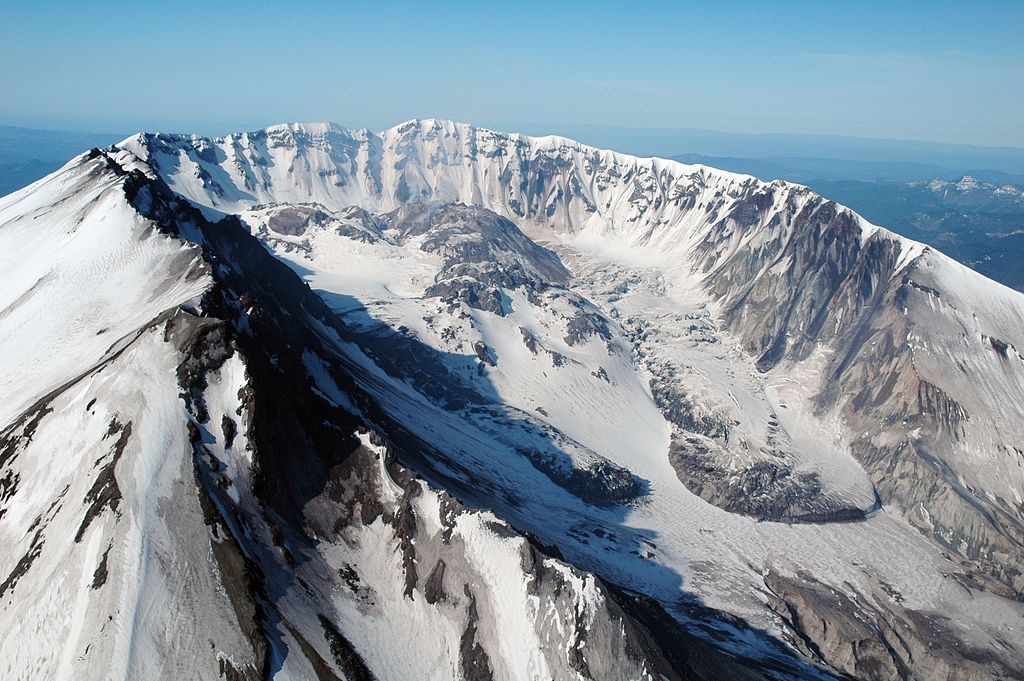 "Each of these little earthquakes is a clue and a reminder we are marching toward an eruption someday," said Weston Thelen, a U.S. Geological Survey seismologist with the Cascades Volcano Observatory in Vancouver. However, "there's nothing in this little modest seismicity, and none since 2008, that is a really good indicator of when that eruption will be."
The earthquakes occurred between 1 and 2 miles below the surface and most registered at magnitudes of 0.3 or less; the largest was a magnitude 0.5. While the quakes are too small for human perception, scientists are able to study them thanks to sensitive seismometers stationed around the mountain.
As magma comes into the volcano's system and is stored, scientists think that it releases gases and fluids that travel up into cracks, pressurizing and lubricating them, and causing small quakes.
"We know Mount St. Helens is slowly repressurizing. We can't see it, but we think it's inflating subtly," said Liz Westby, a Cascades Volcano Observatory geologist.
Indeed, USGS scientists haven't detected any anomalous gases or increases in ground inflation since the earthquake swarm. "St. Helens is a well-behaved volcano, as far as we can tell," Thelen said. Westby said researchers have seen these kinds of earthquake swarms before.
Similar seismic episodes occurred during recharge periods between 1986 and the 2004 eruption; the small earthquake clusters resumed shortly after the eruption ended in 2008 and have continued periodically. Most recently, swarm earthquakes were detected in March through May of this year.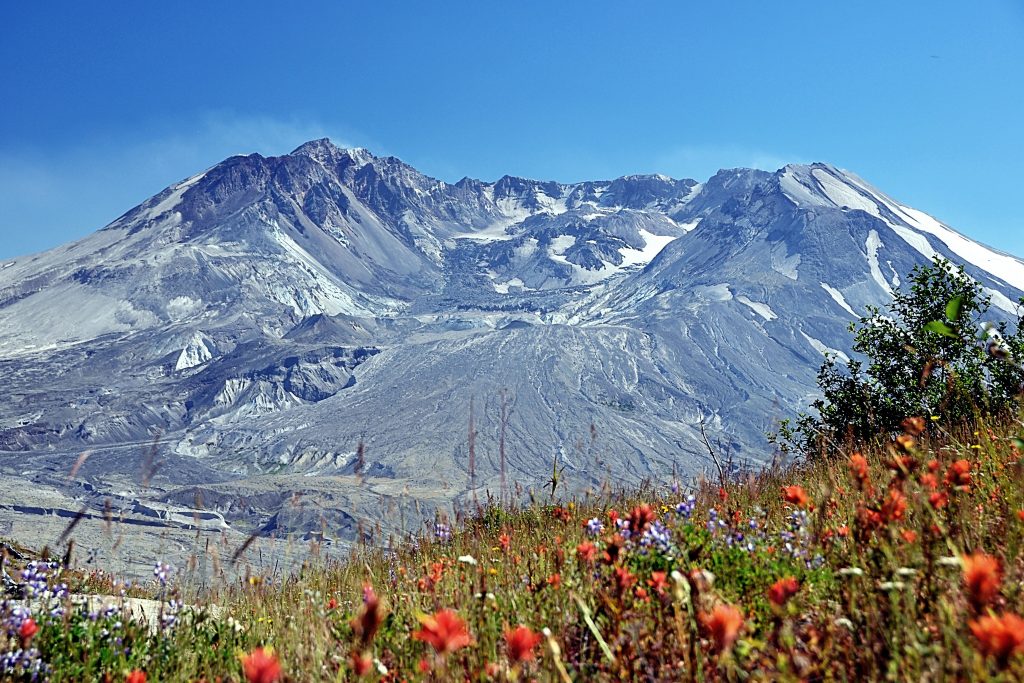 Scientists don't exactly know how the volcano's plumbing is laid out, but the little earthquake clusters give them a slightly clearer picture of what's happening beneath the surface. By measuring how the speed of the seismic waves change as they move through the earth, researchers can better understand rock densities and where magma chambers are.
"These quakes don't happen very often; you have to really exploit the ones we do get," Westby said. "(It) gives us a better understanding of what's going on and tells us where we need to do more research."
Source :  SEATTLE TIMES
Photos : Usgs , C Grandpey , mountsthelens.com .
Bezymianny

, Kamchatka :

Current aviation color code: ORANGE
Previous color code Aviation: Yellow
Location of the volcano: N 55 deg 58 min E 160 deg 35 min
Altitude of the top: 2882 m (9452.96 ft)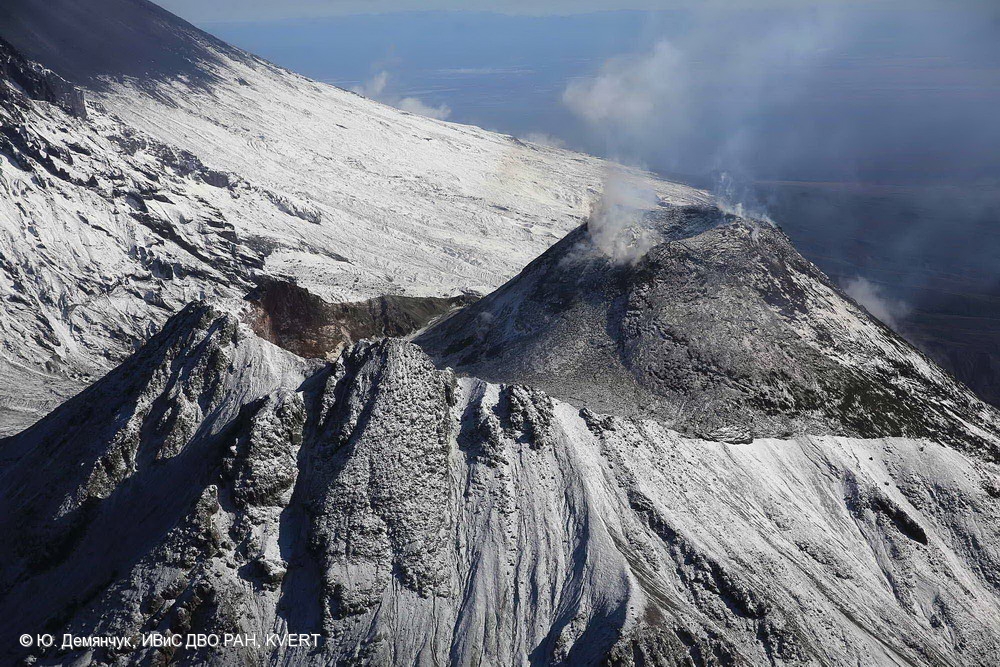 According to data by KBGS RAS, seismic activity of the volcano began increasing from 18 November, 2016. Satellite data by KVERT showed an increase of the thermal anomaly temperature from 05 December, 2016. Today a temperature of the thermal anomaly significantly grow. Probably an extrude of lava blocks at the top of the dome occur, that prepares a strong explosive eruption of the volcano.
Activity of the volcano gradually increases. Strong ash explosions up to 49,200 ft (15 km) a.s.l. could occur at any time during this day or next days. Ongoing activity could affect international and low-flying aircraft.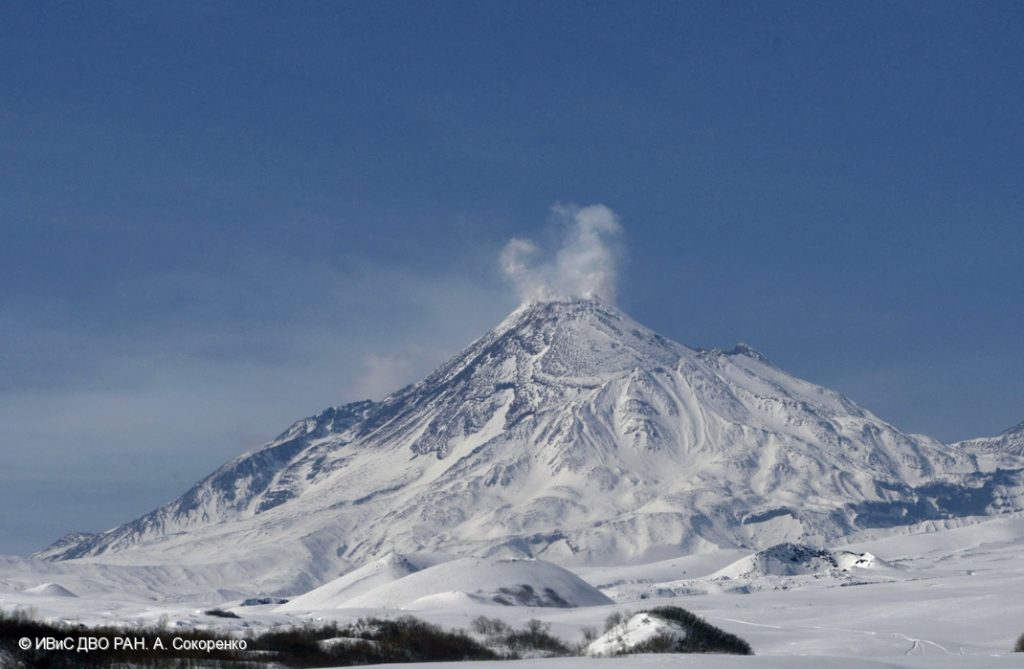 Bezymianny volcano is one the most active volcano of the world. In 1955, for the first time in history, Bezymianny started to erupt and after six months it produced a catastrophic eruption with the total volume of eruptive products over 3 km3. The lava dome began to grow in the explosive caldera immediately after the catastrophe and continues at now. 44 Vulcanian-type strong explosive eruptions of Bezymianny occurred in 1965-2012. Last explosive eruption of Bezymianny volcano occurred on 01 September, 2012.

Source : Kvert
Photos : Yu. Demyanchuk, IVS FEB RAS, KVERT,  A. Sokorenko, IVS FEB RAS
Turrialba , Costa Rica :
Activity Report of the Turrialba Volcano
12 December 2016.
Concerning the two previous days the seismic record remains similar, showing a continuous tremor of low amplitude. In the morning it was possible to observe the activity of the volcano which was accompanied by the emission of gas, aerosols and ash, produced in a weak and intermittent manner, the altitude of the plume did not exceed 200 m above the top of the volcano. During the afternoon, cloud conditions obstructed visibility.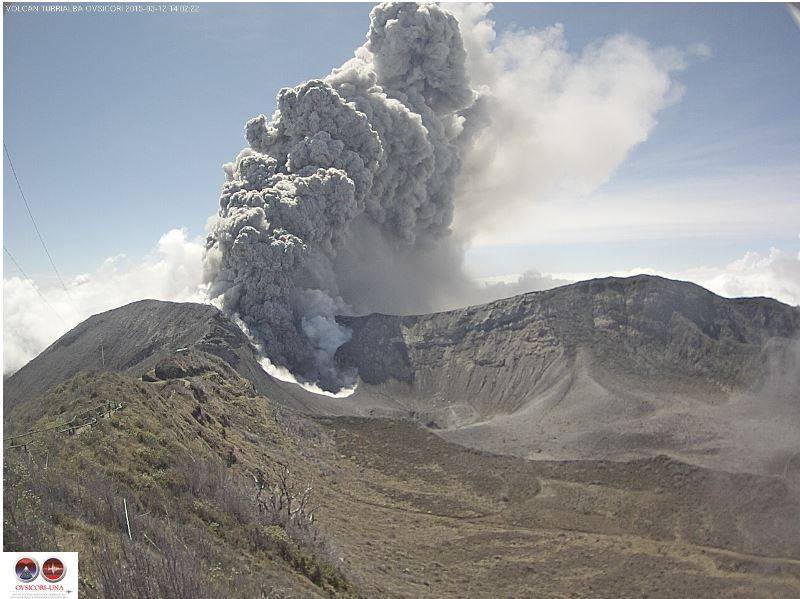 The direction of the prevailing wind is to the northwest and west according to the IMN weather station located on the Turrialba volcano.
No ash falls in the central valley or in areas surrounding the Turrialba volcano have been reported.

Source : Ovsicori