December 10 , 2016. EN. Kilauea , Sheveluch , Fuego , Popocatepetl , Mauna Loa .
December 10 , 2016.
Kilauea , Hawai :
19°25'16 » N 155°17'13 » W,
Summit Elevation 4091 ft (1247 m)
Current Volcano Alert Level: WATCH
Current Aviation Color Code: ORANGE
Activity Summary:
Kilauea Volcano continues to erupt in two locations. The episode 61g lava flow from Pu'u 'O'o in the East Rift Zone is entering the ocean at Kamokuna. A younger branch of the flow is active near Pu'u 'O'o and advancing slowly east. These lava flows pose no threat to nearby communities at this time. The lava lake at Kilauea's summit continues to circulate, with periods of spattering occurring sporadically. Seismic activity continues at a low rate. Inflation continued over the past day with the lava lake rising slightly.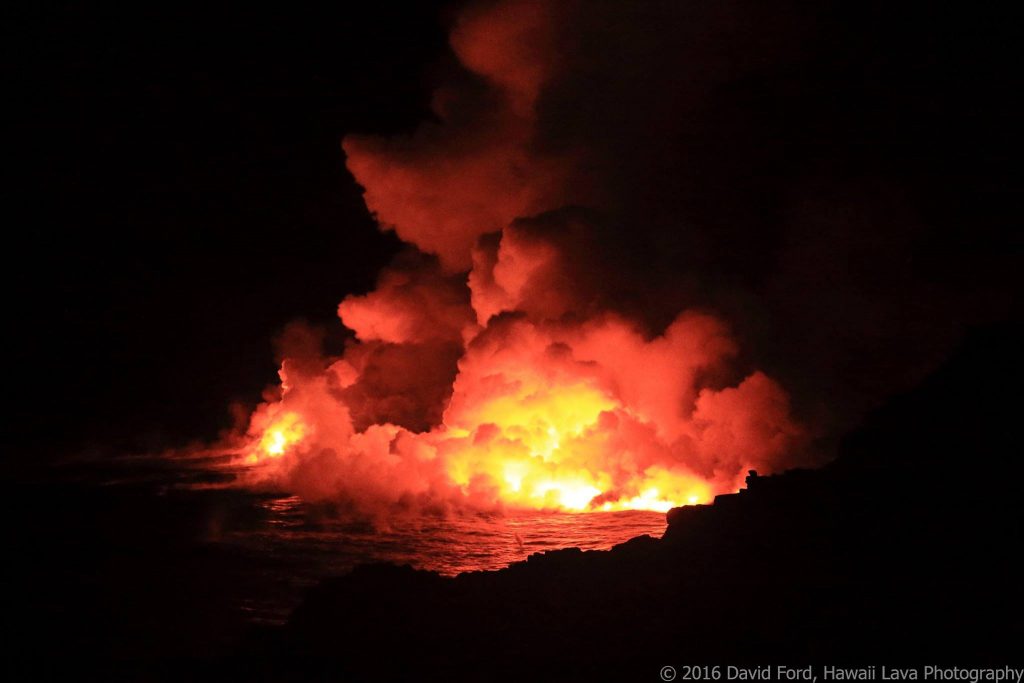 Summit Observations:
Last week, the average daily sulfur dioxide emission rate at the summit was approximately 5,000 metric tons/day, but has not been measurable over the past week. Summit seismic activity remains low. The summit continued to inflate over the past day. The summit lava lake level rose over the past day with the inflation and was about 12 m (~40 ft) below the vent rim this morning. The amplitude of summit seismic tremor fluctuated as spattering in the lake waxed and waned. A magnitude 3.0 earthquake occurred yesterday at 1:20 pm near Pahala.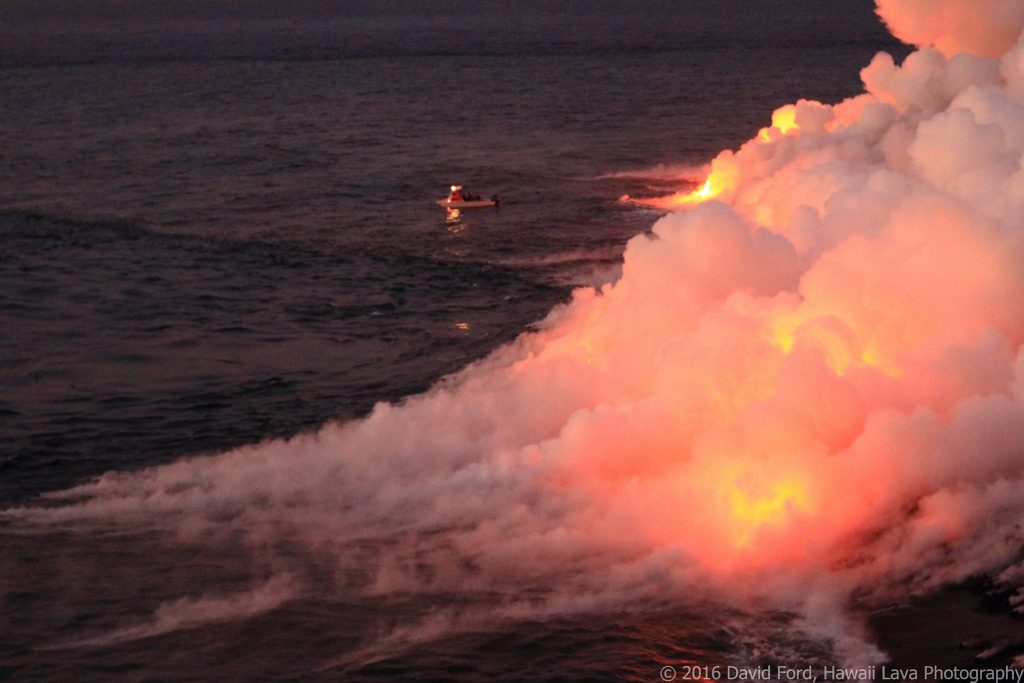 Pu'u 'O'o Observations:
There were no obvious changes at Pu'u 'O'o. Webcam views show persistent glow from sources within the crater and from a vent high on the northeast flank of the cone. The tiltmeter on the northwest flank of the cone showed no significant changes. The sulfur dioxide emission rate from all East Rift Zone vents was about 340 metric tons/day when last measured on November 30. Seismicity in the Pu'u 'O'o area continues at low levels.
Lava Flow Observations:
The episode 61g flow is still active and entering the ocean at Kamokuna, where activity has been concentrated on the east side of the delta. In addition, a younger branch of the episode 61g vent remains active east of Pu'u 'O'o and is advancing slowly east. The episode 61g flow poses no threat to nearby communities at this time.
Source : HVO
Photos : David Ford, HVO.
Sheveluch , Kamchatka :
56.64 N, 161.32 E;
Elevation 10768 ft (3283 m),
the dome elevation ~8200 ft (2500 m)
Aviation Color Code is ORANGE
Previous Aviation Color Code: red
Satellite data by KVERT showed a thermal anomaly over the lava dome all week except on 06-07 December, when the volcano was obscured by clouds; ash plumes extended for about 60 km to the northwest from the volcano on 08 December.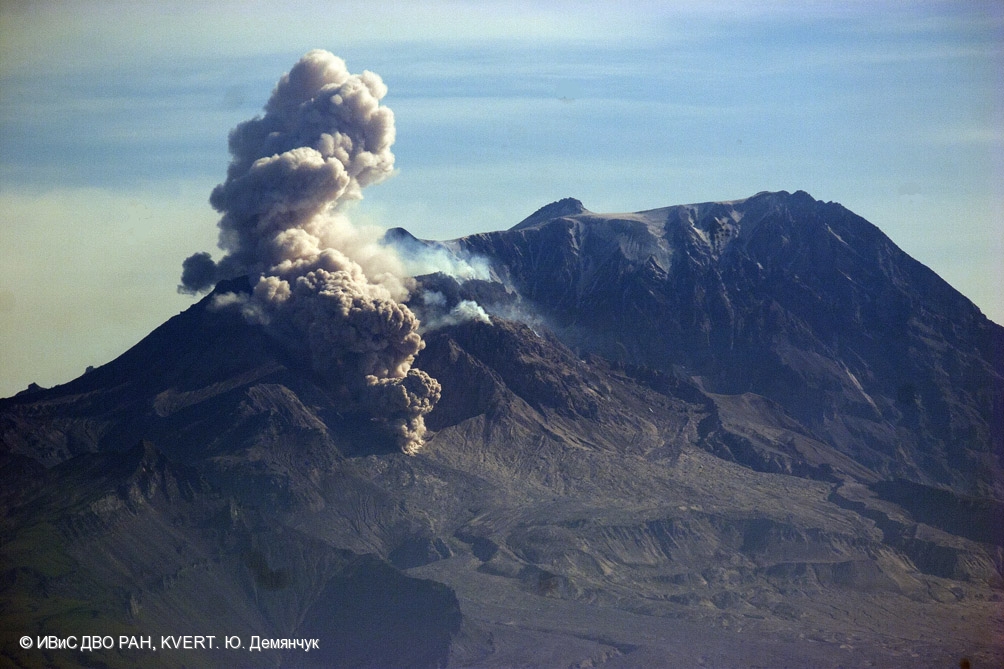 The strong explosive event of Sheveluch volcano has finished. According to satellite data, a thermal anomaly is observed over the volcano but no ash is erupting from the volcano at this time.
Explosive-extrusive eruption of the volcano continues. Ash explosions up to 32,800-39,400 ft (10-12 km) a.s.l. could occur at any time. Ongoing activity could affect international and low-flying aircraft.
Source : Kvert
Photo : Yu. Demyanchuk, IVS FEB RAS, KVERT
Fuego , Guatemala :
Type of activity: Vulcanian
Morphology: composite stratovolcan
Geographical location: 14 ° 28'54˝ Latitude N; 90 ° 52'54˝ longitude W.
Height: 3,763msnm.
Weather conditions: Clear
Wind: South 0 km / h
Precipitation: 5 mm.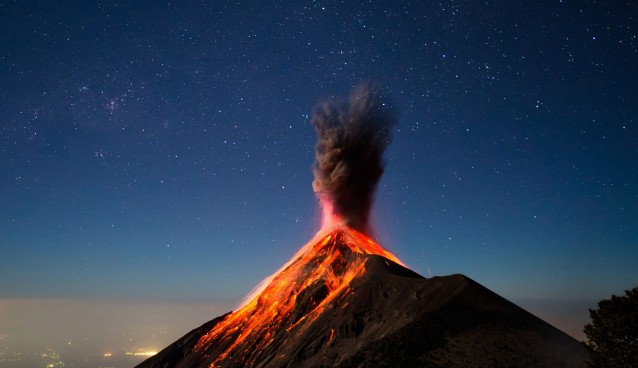 Activity:
Maintains weak white fumaroles rising to a height of approximately 4,300 meters (14,107 feet) and spreading to the west and southwest. It is reported 3 to 5 explosions per hour, weak to moderate, generating a gray column at a height of between 4,400 and 4,900 meters (14,436 to 16,076 feet) which also spread to the west, southwest and south, to a distance of approximately 8 to 12 kilometers. These explosions were accompanied by weak to moderate rumblings causing low shock waves. Incandescent pulses were observed at a height of about 150 to 200 meters above the crater generating moderate to strong avalanches on the outline of the crater descending into the main gullies. Ash falls are reported in Panimaché I and II, Morelia, Santa-Sofia and others located on this flank.
Source : Insivumeh
Photo : Archive
Popocatepetl , Mexico :
9 December 11:00 (17:00 GMT December 08)
Over the past 24 hours, through seismic recordings of the Popocatepetl volcano monitoring system, 275 minutes of small exhales have been identified. In addition, 25 low intensity exhalations accompanied by steam and gas were noted.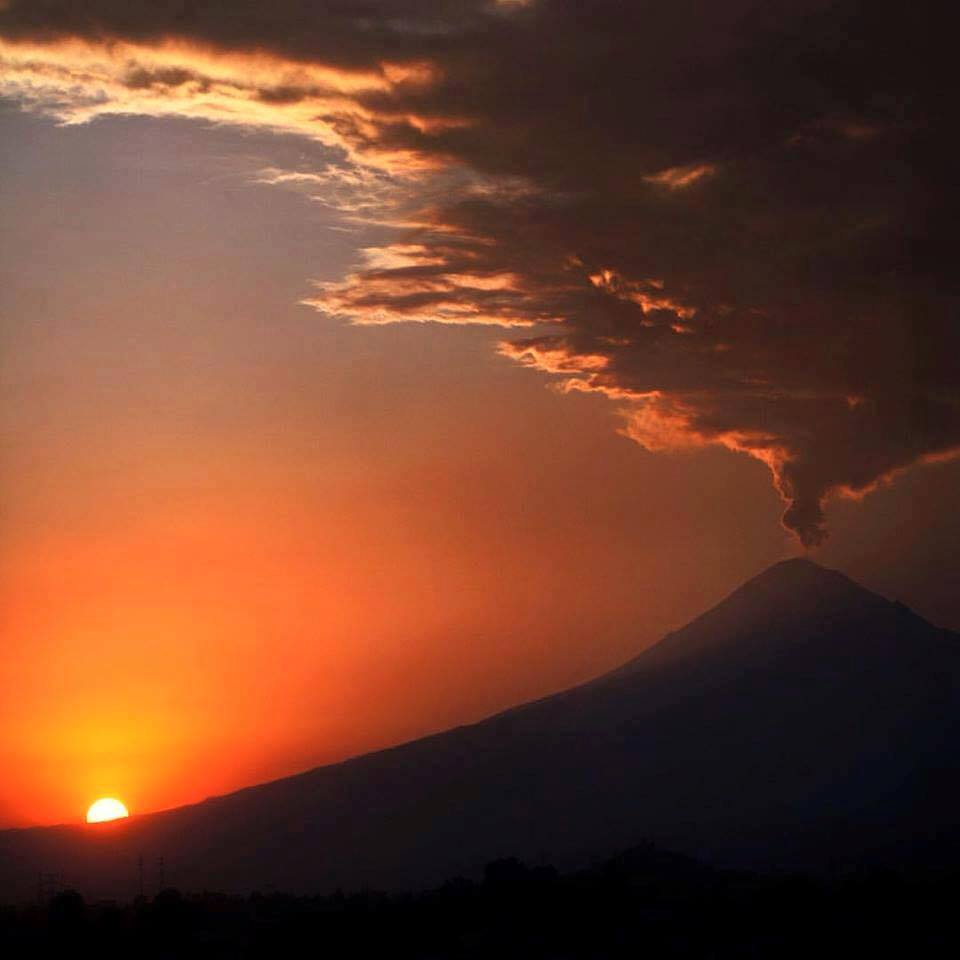 During the night, an incandescent could be seen over the crater.
At the time of this report a slight but continuous emission of steam and gas to the south-east is observed.
The other monitoring parameters remain unchanged.
CENAPRED asked not to approach the volcano and in particular the crater.
The volcanic alert semaphore of Popocatepetl Volcano is located in Amarillo Phase 2.
Source : Cenapred
Mauna Loa , Hawai :
19°28'30 » N 155°36'29 » W,
Summit Elevation 13681 ft (4170 m)
Current Volcano Alert Level: ADVISORY
Current Aviation Color Code: YELLOW
Activity Summary:
Mauna Loa Volcano is not erupting. Rates of deformation and seismicity persist above long-term background levels.
During the past week earthquakes occurred primarily at the summit and upper Southwest Rift Zone at depths less than 5 km (3 miles), as well as on the east flank at depths of 5-13 km (3-8 miles). No earthquakes of magnitude greater than 3 were recorded anywhere beneath the volcano.
Global Positioning System (GPS) measurements continue to show deformation related to inflation of a magma reservoir beneath the summit and upper Southwest Rift Zone.
Measurements from a continuously-monitored fumarole site within the summit caldera showed no significant changes in fumarole temperatures and no significant changes in either volcanic sulfur dioxide or carbon dioxide concentrations.
Source : HVO