September 24 , 2016. EN. Kilauea , Turrialba , Momotombo , San Cristobal , Fuego .
September 24 , 2016.
Kilauea , Hawai :
19°25'16 » N 155°17'13 » W,
Summit Elevation 4091 ft (1247 m)
Current Volcano Alert Level: WATCH
Current Aviation Color Code: ORANGE
Activity Summary:
Kilauea Volcano continues to erupt at its summit and at the Pu'u 'O'o vent on its the East Rift Zone. Summit tiltmeters recorded a sharp deflationary change in tilt over the past day, which is continuing this morning but at a lesser rate. The lava lake level dropped about 14 m (46 ft) since yesterday morning, and was 24 m (79 ft) below the floor of Halema`uma`u when measured earlier this morning. The 61g lava flow fed from Pu'u 'O'o in the East Rift Zone continues to enter the ocean at Kamokuna, and there have been breakouts in recent days about 2 km (1.2 mi) inland from the coast. The 61g flow poses no threat to nearby communities.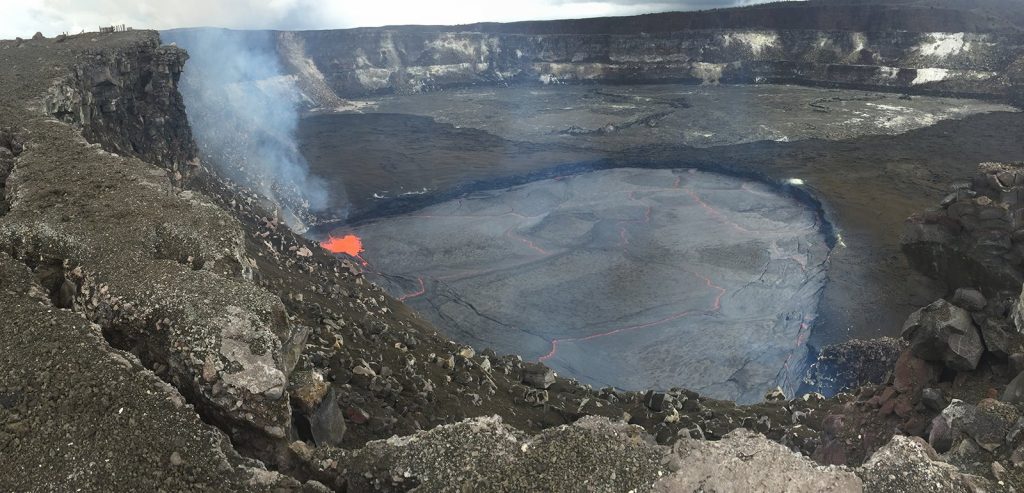 Halema'uma'u / USGS.
Summit Observations:
Summit tiltmeters recorded a strong a deflationary trend during the past 24 hours, but the rate of tilt appears to have slowed this morning. The lake surface was 24 m (79 ft) below the floor of Halema'uma'u when measured earlier this morning, and is not visible from Jaggar Overlook at this time. Webcam views of the lava lake can be found at the following webpage: http://hvo.wr.usgs.gov/cams/region_kism.php.
Summit seismicity is at typical levels this morning, while volcanic tremor amplitudes continued to fluctuate in association with lava lake spattering. Average daily summit sulfur dioxide emission rates ranged from 2500 to 6800 metric tons/day over the past week. GPS and InSAR data have recorded a long-term inflationary trend of the summit magma reservoir complex since 2010.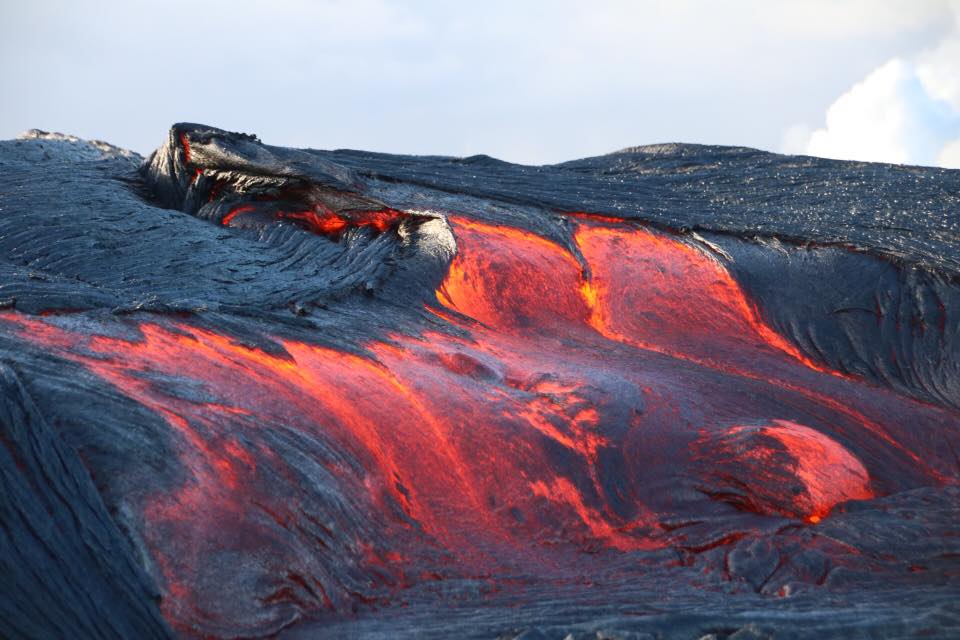 John Tarson/EpicLava
Pu'u 'O'o Observations:
There were no noteworthy geological changes at Pu'u 'O'o over the past day, nor were there any significant changes or trends in seismicity or surface deformation. The sulfur dioxide emission rate from all East Rift Zone vents was about 360 metric tons/day when last measured on September 20.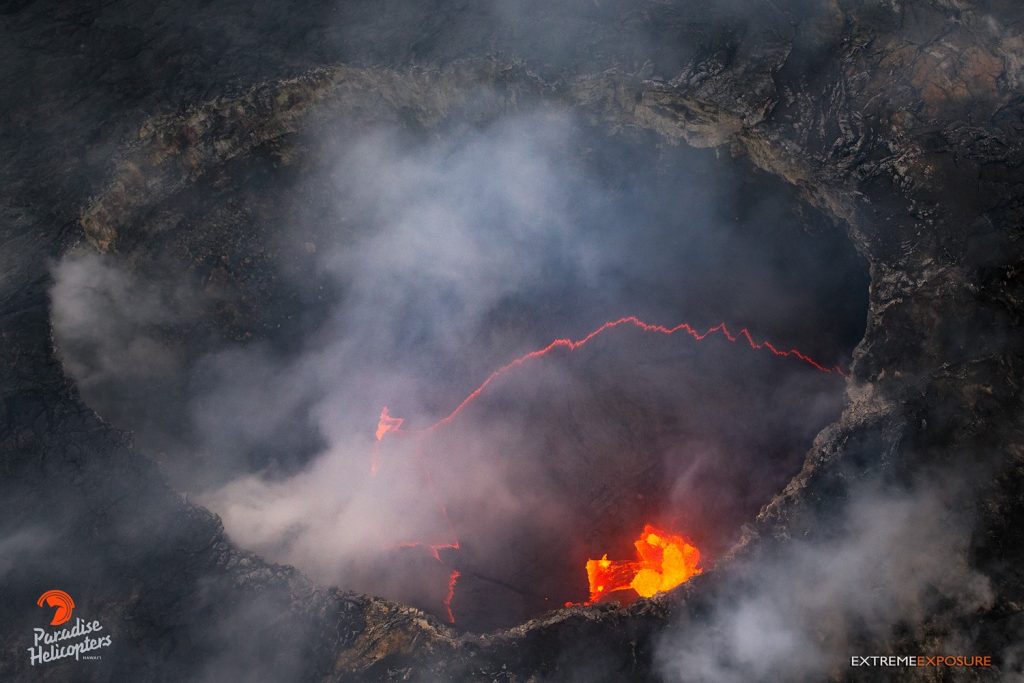 Pu'u'O'o/ Bruce Omori.

Lava Flow Observations:
The 61g lava flow, extending southeast from Pu'u 'O'o on Kilauea's south flank, continues to supply lava to the ocean near Kamokuna. Fieldwork yesterday confirms that active breakouts are present on the coastal plain, and remain about 2 km (~1.2 miles) inland from the ocean entry.
Source : HVO
Photos : USGS , John Tarson/EpicLava, Bruce Omori.
Turrialba , Costa Rica :
Activity report of the Turrialba volcano
September 23, 2016, updated 17 hours
After his prolonged eruptions of yesterday (22 September 2016), the eruptive activity of the volcano Turrialba has dropped considerably today, September 23, 2016. There was a relatively low energy and short duration eruption at 3 : 17 am and three emissions during the day at 10:12, 11:02 and 1:54 p.m. (helicorder attached). Most of the time, the summit of the volcano was not visible because of cloud cover. The eruptions have released little energy and probably were associated with small ash plumes that were carried by the wind to the West and North.
However, the seismic activity of the volcano is still high, with many VLP events (up to 10 per hour). New data GPS (Global Positioning Satellite) indicate deflation (the volcano deflates) of the upper cone of the volcano, and the latest data indicate the degassing of a moderate flow of SO2. Two seismic stations and the camera located on the top of the Turrialba are currently out of service.
The OVSICORI-A will send by this means two daily reports on the activity of the volcano Turrialba, at 9:00 and 17:00.
Definitions:
Volcanic tremors: seismic signal generated by the vibration produced by the passage of fluids (gas, water, or magma) into cracks and passages inside the volcano.
earthquakes « LP » : transitory seismic signal « or short-term temporary » produced by the passage of fluids (gas, water, or magma) through narrow channels, cracks and cavities.
earthquakes VLPs: seismic signal with very long period associated with a volume change
Other Serious Consequences due to Turrialba Eruptions
  Due to the tonnage of ash and dense fumes, eruptions of the Turrialba Volcano have been diverting flights into and out of the capital city, San Jose. This ash fall has been carried in the winds for miles, and has been affecting wildlife, farming, and personal health of the people in the country.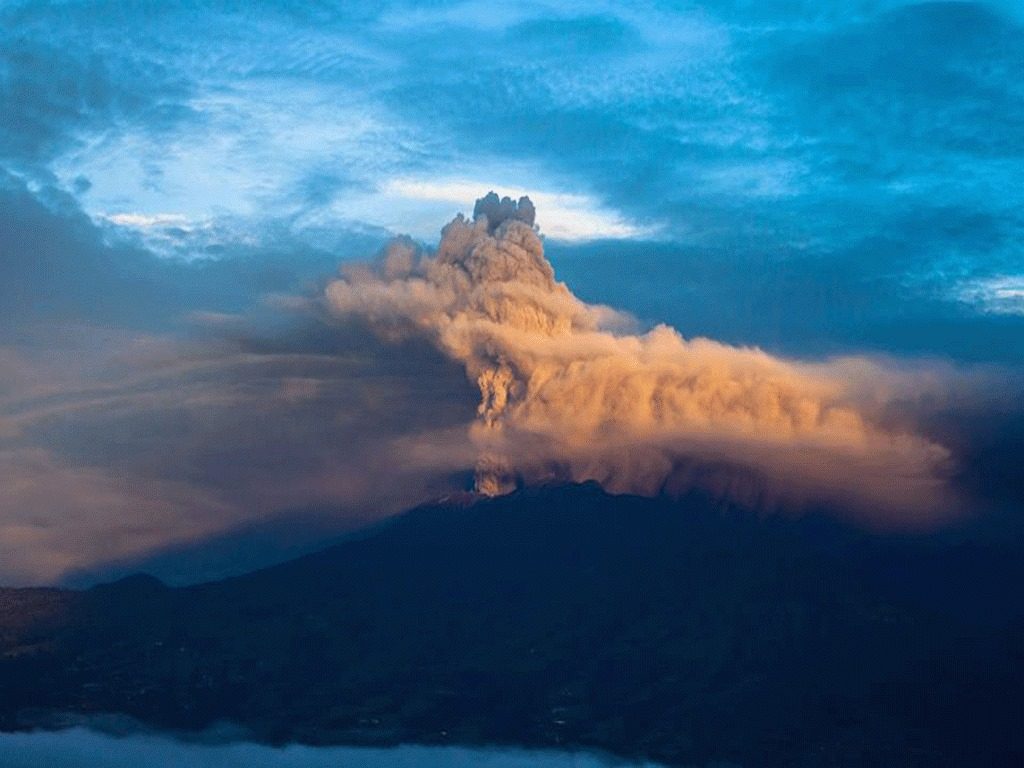 Authorities are already seeing the consequences of this wind-born disaster. Ash fall can cause severe skin and eye diseases, as well as causing serious problems for those with respiratory concerns. As a result, the Costa Rican Social Security Fund (CCSS) has seen an increase in medical visits and consultations related to these issues.
According an official, in the event of an emergency of this kind, there are established emergency plans set in place at health centers which involves increasing the number of personnel, supplies and alternate care sites. He added that through emergency commissions located in nearby communities, direct communication is being maintained and "everything is already organized." But he did caution that surgical masks do not effectively protect against the medical consequences of inhaling the ash from the volcano.
Source : Ovsicori ,  COSTA RICA NEWS
Momotombo , San Cristobal , Nicaragua :
Volcanic Activity Report:
September 22, 2016
 SAN CRISTOBAL Volcano :
He maintained a micro-seismic activity, which is accompanied by a moderate volcanic gas emissions.
The seismic amplitude in real time is to low values, less than 30 units.
The rest of the parameters of volcanic activity are within the normal range.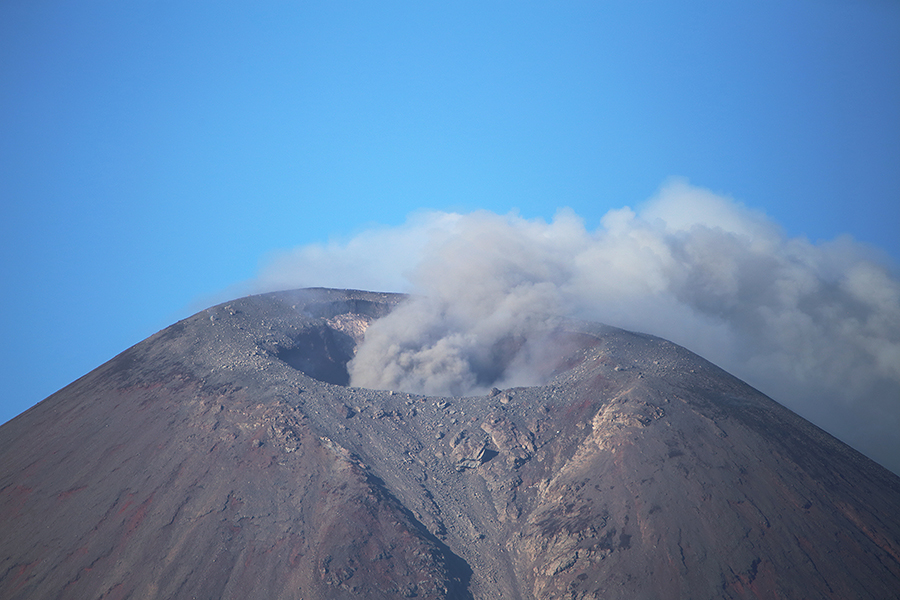 Momotombo volcano:
Similarly, this volcano is the seat of a micro-seismic activity with low emissions.
The seismic amplitude in real time is to moderate values, less than 60 units.
MASAYA , CERRO NEGRO, TELICA and CONCEPCION volcanoes :
These volcanoes are in a state of activity that remains within the normal range without significant changes to date.
The INETER continue to monitor volcanic activity and inform the changes that occur.
Source : Ineter
Fuego , Guatemala :

Activity type : Vulcanian
Morphology:  Composite stratovolcano
Geographical location: 14 ° 28'54˝Latitude N; 90 52'54˝ longitude W.
Height: 3,763msnm.
Weather conditions: Cloudy
Wind: East 5 kmh
Rainfall: 48.9 mm.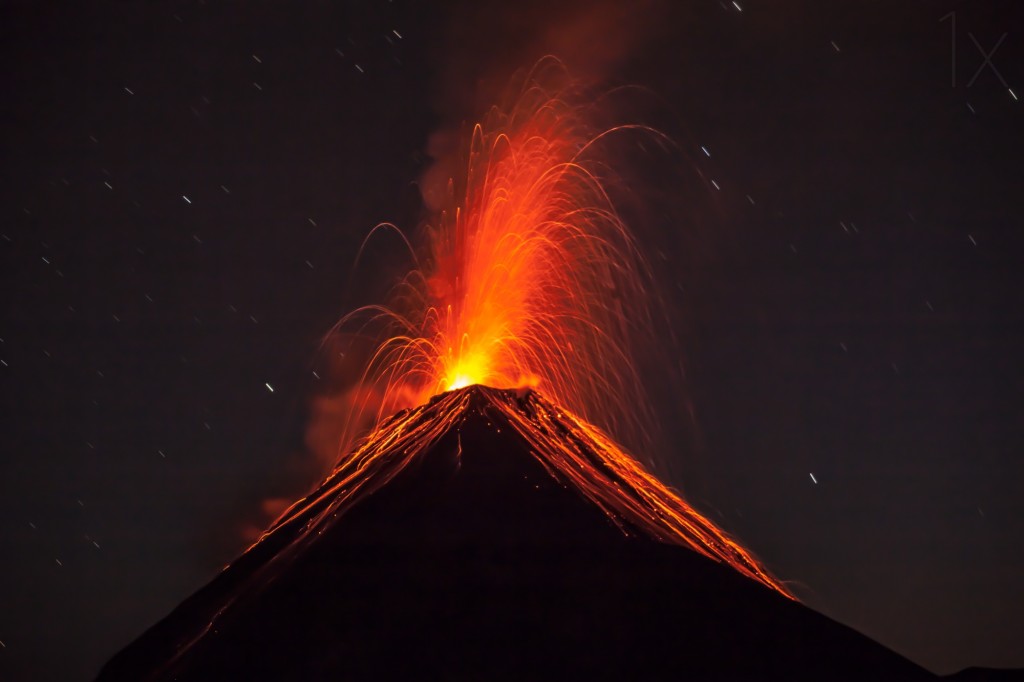 Activity:
Due to the meteorological conditions there is no visibility of the volcano. Weak to moderate explosions were reported, expelling ash plumes to a height of about 4200-4700 meters. (13.779 to 15.419 feet) traveling at more than 5 kilometers to the west and southwest. Impulse incandescent about 150 meters above the crater, creating low and moderate avalanches in the contour of the crater are noted. Low to moderate  rumbling and low shock waves are reported, sensitive about 15 kilometers from the volcanic perimeter, constant rain.

Source : Insivumeh
Photo : Adrian Rohnfelder