July 30 , 2016. EN. Turrialba , Nevado Del Huila , Cascades Range , Pavlof , Fuego .
July 30 , 2016.
Turrialba , Costa Rica :
At 11:50 today (yesterday 29/07), a new eruption is recorded by seismometers RSN on the volcano. Due to the cloud cover, it was not possible to observe the process by surveillance cameras. The RSN keeps track of the evolution of the volcano.

The winds blow towards the south – west according to IMN weather station atop the Turrialba volcano.
According to GVO , the OVSICORI-UNA reported that an explosion at Turrialba recorded at 1309 on 22 July generated an ash plume that rose 800 m and drifted W. Increased tremor coincided with the event. Ash-and-gas emissions rose from the crater for approximately 15 minutes, starting at 1543. Ash emissions were recorded with the webcam at 0600 on 23 July. Tremor levels fluctuated though the day; periods of increased tremor likely corresponded to ash emissions. Visual observations of the crater were hindered by fog.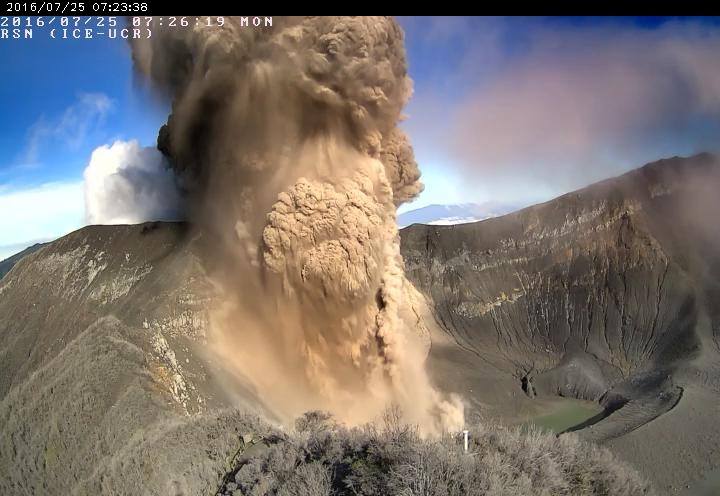 Tremor amplitude increased at 1800 on 24 July. Two explosions, at 2123 and 2217, ejected hot rock fragments, gas, and ash 500 m above the crater; the gas-and-ash plume drifted SW. Gas-and-ash emissions passively rose from the crater through the next morning. At 0722 on 25 July an explosion generated an ash plumes that rose 3 km above the crater and drifted NW, W, and SW. At 0826 another explosion produced an ash plume that rose 1.5 km.

Source : RSN , GVP.
Nevado Del Huila , Colombia :

Subject: Weekly Bulletin of volcanic activity of the volcano Nevado del Huila
The level of activity of the volcano continues: In activity level Amarillo or (III): changes in the behavior of the volcanic activity.
Analysis and evaluation of information obtained by the monitoring network of the volcano Nevado del Huila, during the week between 20 and 26 July 2016; the Colombian Geological Service – Volcanological and Seismological Observatory of Popayan reports:
During the period evaluated 128 seismic events, of which 51 were related to rock fracturing processes (type VT) and 77 with fluid dynamics in volcanic conduits were recorded. Of these, 72 were classified as long-period events (type LP), one (1) as hybrid type and one (1) as volcanic Tremor pulse, with low energy (TR).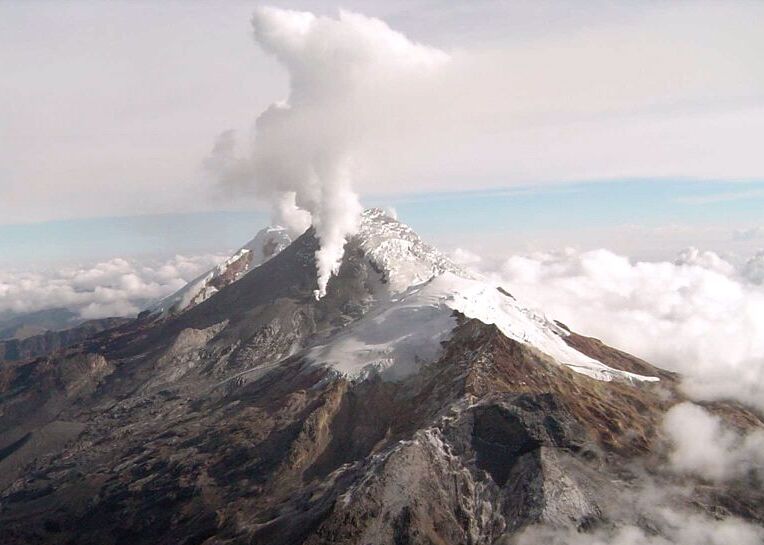 In the images obtained by cameras from Tafxnú, Maravillas, Caloto, La Palma and Verdun, the degassing process of the volcanic system was observed. The gas from the observed emission column were characterized as white colour.
On July 25, a movable flow measurement of SO2 was conducted among populations of Tunía and Santander de Quilichao (Cauca). The calculated flow rate was 643 t / day, with a dispersion to the northwest side of the Nevado del Huila volcano.
The sensors of control basic techniques, deformation ,magnetic and acoustic sensors, recorded no changes associated with the volcanic activity.
Therefore, it is concluded that during the evaluation period, the volcano continued to show stable behavior.
The Colombian Geological Service continues to be alert and will report timely to the changes that may occur.
Source : SGC.
Cascade Range  , United – States :
Current Volcano Alert Level: NORMAL
Current Aviation Color Code: GREEN
Activity Update: All volcanoes in the Cascade Range of Oregon and Washington are at normal background levels of seismicity. These include Mount Baker, Glacier Peak, Mount Rainier, Mount St. Helens, and Mount Adams in Washington State; and Mount Hood, Mount Jefferson, Three Sisters, Newberry, and Crater Lake in Oregon.

Mount Hood
Recent observations: All monitoring indicators for Oregon and Washington volcanoes are at normal background levels. Field crews have been making measurements and servicing instruments this week at Mount St. Helens, Three Sisters, and Newberry.
The U.S. Geological Survey and University of Washington continue to monitor these volcanoes closely and will issue additional updates and changes in alert level as warranted.
Source : CVO
Pavlof , Alaska :
55°25'2″ N 161°53'37 » W,
Summit Elevation 8261 ft (2518 m)
Current Volcano Alert Level: WATCH
Current Aviation Color Code: ORANGE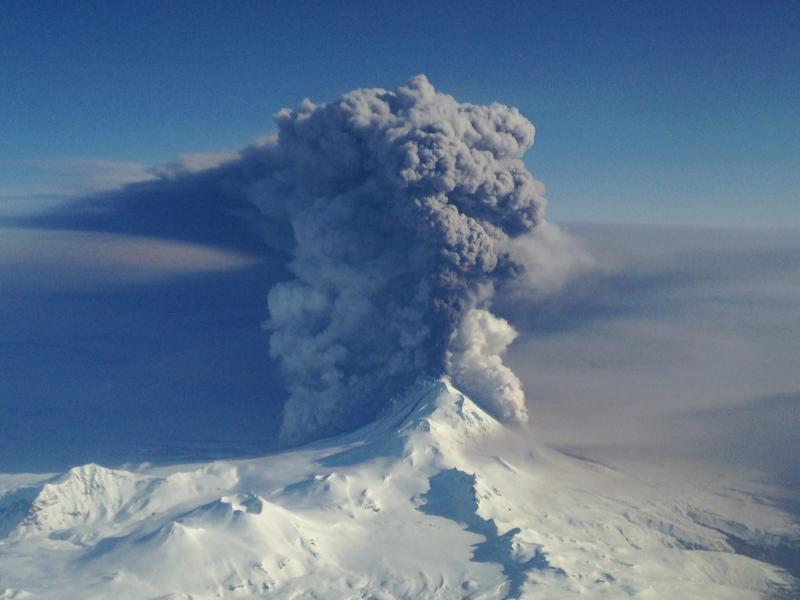 A distant tectonic earthquake with a preliminary magnitude of 7.7 was recorded on the seismic network around Pavlof Volcano beginning around 1:28 AKDT (21:28 UTC). This signal is not related to, nor is it expected to influence, ongoing volcanic activity at Pavlof. The epicenter of the earthquake is in the central Pacific Ocean near the Mariana Trench.
Source : AVO
Fuego , Guatemala :
As shown in the graph of activity, RSAM values continue their descent. The OVFGO reports moderate explosions generating ash plumes at about 4,600 meters (15,092 feet) on the western flank .More hours pass and more explosions and avalanches continue to decline, becoming more moderate.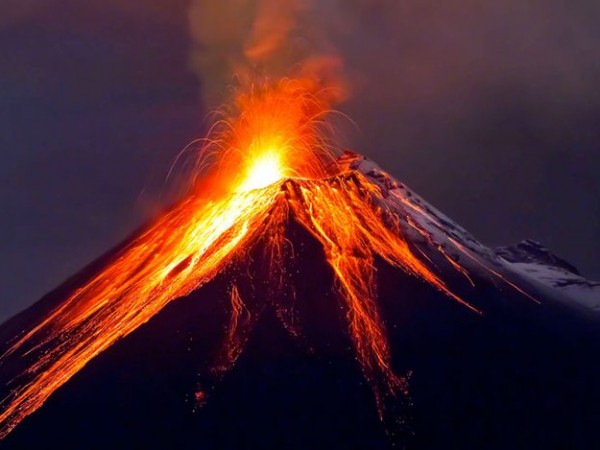 Remain the two lava flows in the canyons Las Lajas and Santa Teresa with an approximate length of 1,500 meters which are powered by an incandescent source reaching a height of about 300 to 400 meters above the craterwhile awaiting their decline in hours and days to come.
Although the volcano continues to produce ash particles that fall on the western flank, mainly on Sangre de Cristo and neighboring communities, it is expected in the coming hours that the presence of these particles disappear from the environment.
Source : Insivumeh