July 18 , 2016. EN . Turrialba , Fuego , Popocatepetl, Mauna Loa .
July 18 , 2016.
Turrialba , Costa Rica :
Decrease in seismic activity and ash at the Turrialba volcano
17 JULY 2016. The seismic activity and ash in the Turrialba volcano is in steady decline, as reported by the Volcanological and Seismological Observatory of Costa Rica (OVSICORI). According to the report, around 2:00 a.m. was a decrease in the amplitude of tremor in seismic stations around the massif.
The Observatory report also noted that there was a reduction in the emission of ash, and expulsion of gases and water vapor was observed. The Turrialba volcano became active on 29 April and since then has been constant steam vents and ash, and affecting agricultural and tourist part.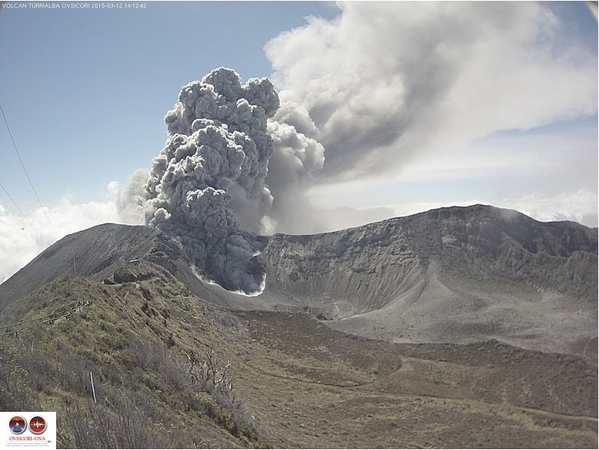 Meanwhile, the National Seismological Network said in its report that the volume of discharged ash latest occurred Saturday near 2:18 pm, and decreased as the hours pass.
« It's decline in last few days is characterized by a low level of seismic activity. However, current decline periods, which have become the order of hours, have a slightly higher level, characterized by low frequency events broader and short tremors. It is not excluded, therefore, that continue to record episodes of tremor and ash emissions in the Turrialba volcano « by, said the report of the RSN.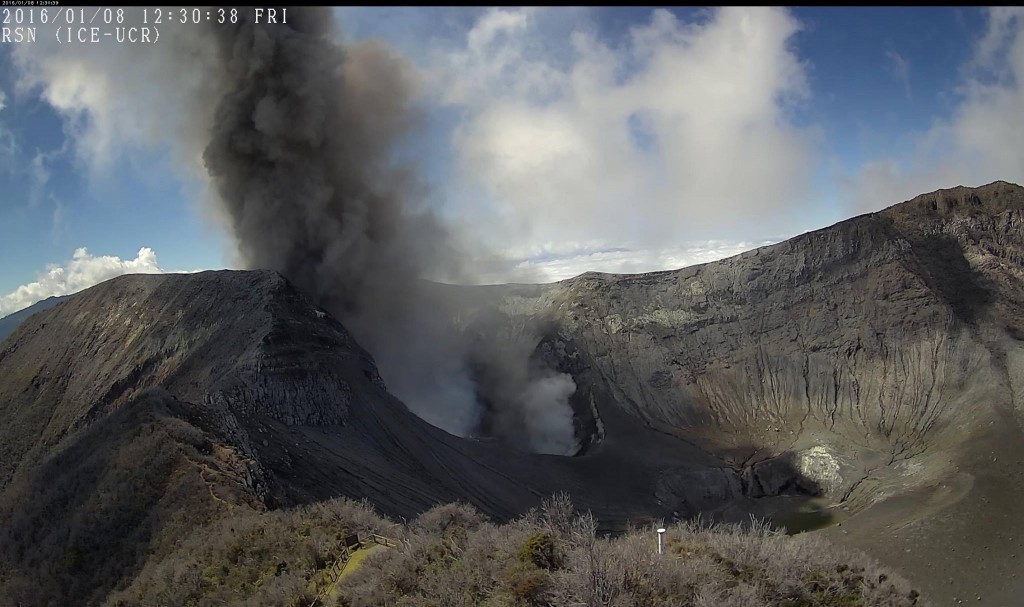 OVSICORI ,  July 17, 2016 6:42 am. For about 2 am, there was a decrease in the amplitude of tremor in the recordings of seismic stations on the volcano, thus also a decrease in ash emanation. It only remains now an expulsion of gas and water vapor.

Source : La Prensa , Ovsicori
Photos : Archives
Fuego , Guatemala :
Activity type : vulcanian
Morphology : composite stratovolcano
Geographical location: 14° 28'54 « N Latitude; 90° 52'54«  W Longitude
Height: 3,763msnm.
weather conditions: Cloudy
Wind: Southeast 2 kmh
Rainfall: 13.8mm.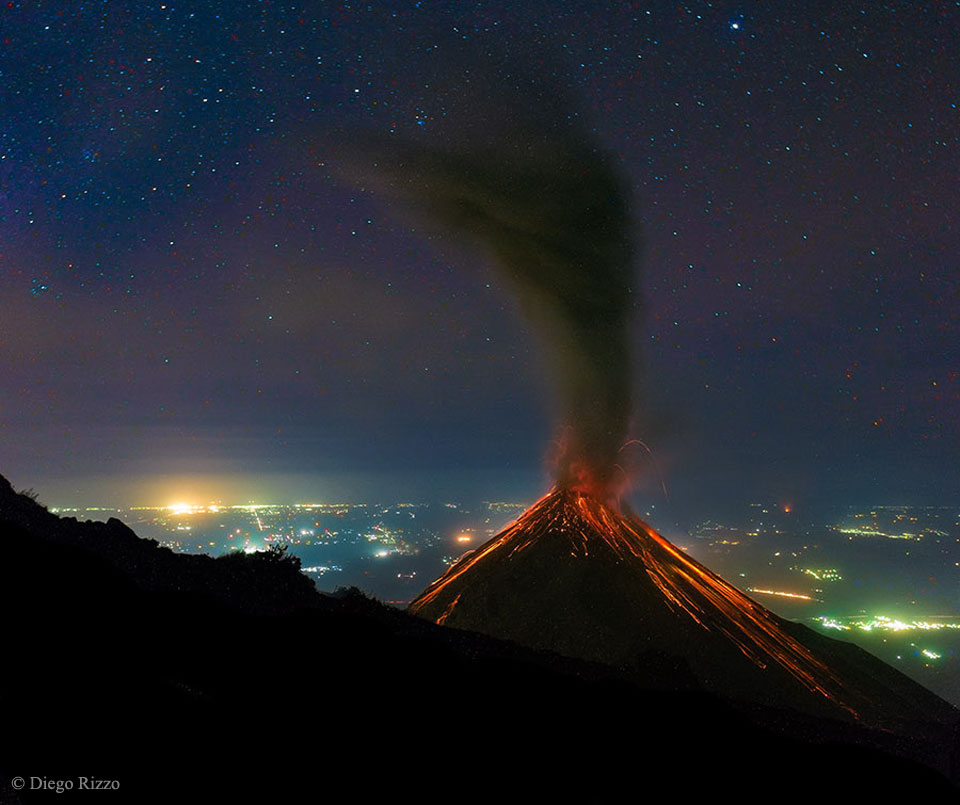 Activity:
Persistence of low white fumaroles, at a height of 4200 meters (13.799 feet), which are dispersed to the West and Southwest. It is reported from3 to 5 explosions per hour, with low and moderate characteristics, expelling a gray column to a height of about 4.300 to 4.600 m. (14,107-15,091pies), which travels more than 10 kilometers to the west and southwest.
These explosions were accompanied by rumbling low to moderate, generating shock waves, causing vibrations in houses near the volcano. It was understood sounds like a jet engine at intervals of 3 to 7 minutes.
Incandescent pulse of 100 to 200 meters above the crater, causing moderate to heavy avalanches were observed.
Source : Insivumeh
Photo : Diego Rizzo
Popocatepetl , Mexico :
July 17, 11:00 h (July 17, 16:00 GMT)
In the last 24 hours the seismic records of the surveillance system at Popocatépetl volcano registered 76 low-intensity exhalations along with emissions of steam and gas and sometimes small amounts of ash. On the other hand, there were two volcanotectonic events, yesterday was registered at 09:12 h with magnitude 1.8, while the latter, was registered today at 00:26 h with a magnitude 1.8.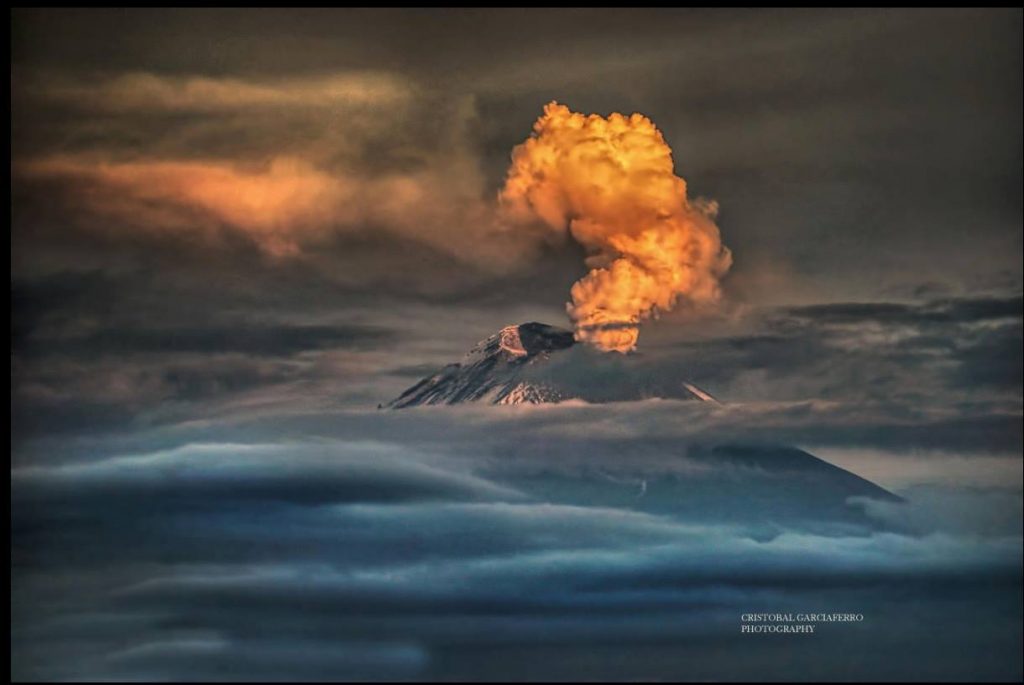 Overnight incandescence was observed on the crater, increasing at the time of main exhalations.
From dawn to time of this report it has been observed a non-stop emission of steam and gas to the northwest direction.
Other monitoring parameters remained unchanged.
CENAPRED emphasizes that people SHOULD NOT go near the volcano, especially near the crater, due to the hazard caused by ballistic fragments.
This type of activity is included within the scenarios Volcanic Traffic Light Yellow Phase 2.
Source : Cenapred .
Photo : Cristobal Garciaferro
Mauna Loa, Hawai :
19°28'30 » N 155°36'29 » W,
Summit Elevation 13681 ft (4170 m)
Current Volcano Alert Level: ADVISORY
Current Aviation Color Code: YELLOW
Activity Summary:
Rates of deformation and seismicity at Mauna Loa remain above long-term background levels.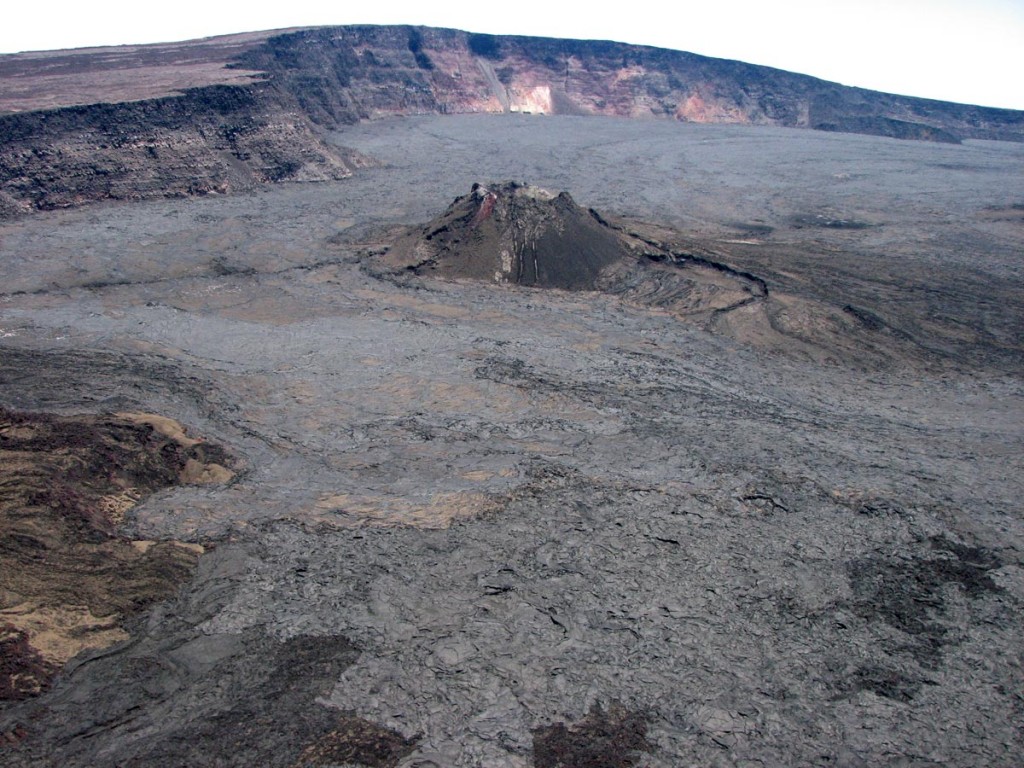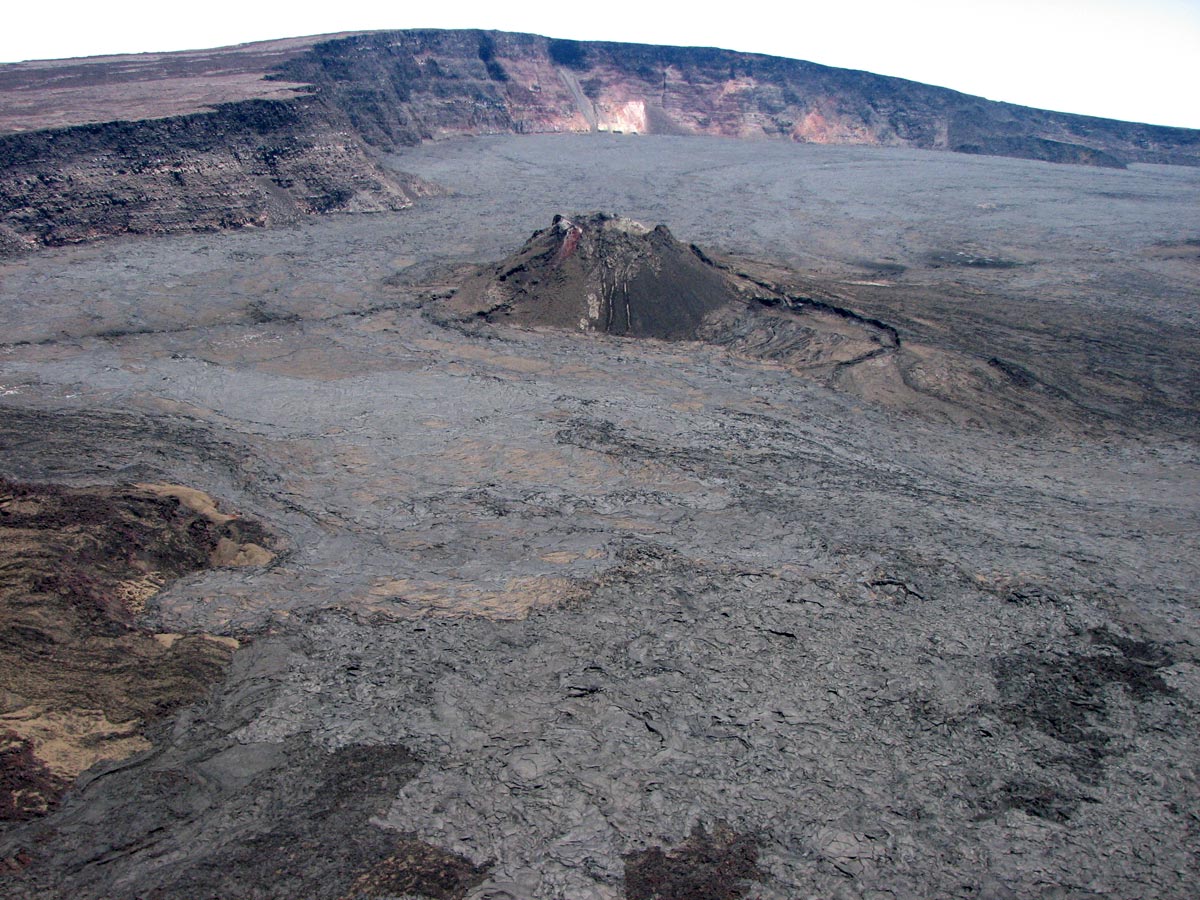 During the past week, HVO seismometers recorded short bursts of earthquakes at depths of about 5 – 11 km (3 – 7 miles) beneath the upper west and north flanks of the volcano. Such activity has been detected before and is likely a response of the volcano to stresses related to slow accumulation of magma in the summit and upper Southwest Rift Zone magma storage complex. Ongoing addition of magma to this region is supported by ground surface deformation (inflation) measured by Global Positioning System (GPS) instrumentation across the volcano, as well as by satellite radar (InSAR).
Source : HVO