July 12 , 2016. EN. Bromo , Turrialba , Santiaguito , Pavlof .
July 12 , 2016.
Back to business

…
Bromo , Indonésia :
Indonesia on Monday shut an airport in East Java province as ashes from Mount Bromo volcano endangers flights, an official said.
All activities at the Abdurrahman Saleh airport in Malang district was halted, starting at 11:00 a.m. Jakarta time Monday until 09:00 a.m. Jakarta time Tuesday, Sutopo Purwo Nugroho, spokesman of the national disaster management agency said.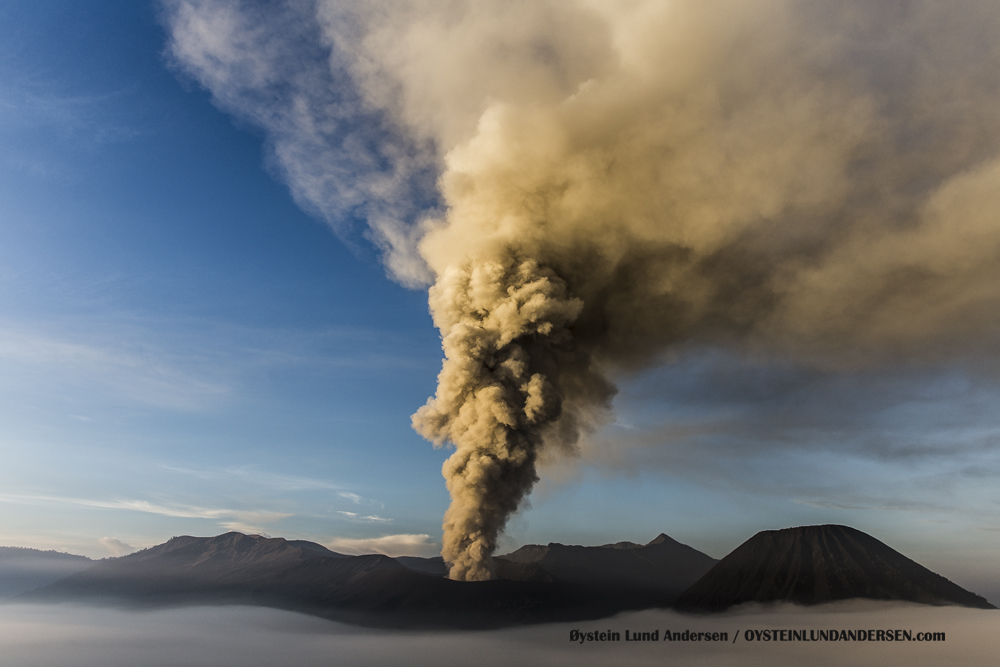 The 3,829-meter-high Mount Bromo spewed a column of ash by up to 1,200 meters to the sky on Monday, he told Xinhua via phone.
Tourists are banned from entering the area of 1 kilometer from the crater, Sutopo added.
Mount Bromo is one of Indonesia's 129 active volcanoes.
The eruption of the volcano forced airliners to ground their planes in 2011, and paralyzed tourism activity in the province and nearby areas in 2010.
Source :  Xinhua , shanghaidaily .
Photo : Oystein Lund Andersen.
Turrialba , Costa Rica :
The Turrialba volcano is relatively calm after its eruptive activity at dawn today. At 1:15, began a significant decline in the intensity of the volcanic tremor.
Around 6:00, and through cloud cover at the top that has faded, it has been observed for a few minutes from the webcam at the top of the Irazu volcano, steam emanation of water and gas, with little presence of ash.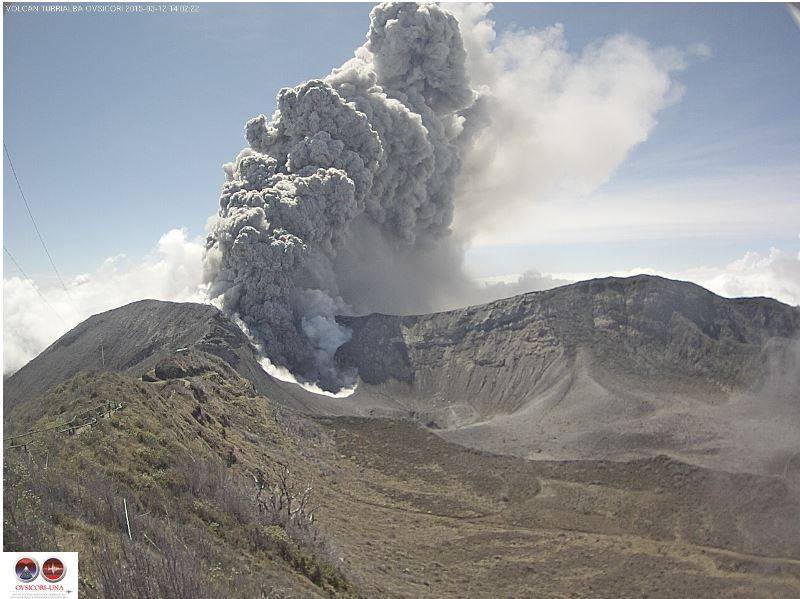 Visibility is zero at the moment, it is impossible to observe the volcano.
Wind direction, according to the IMN station, located on the site, to the northwest, still indicates an influence to the Central Valley. However, there is no reports of fall of ash or sulfur odor in populated areas.
Source : Ovsicori
Santiaguito , Guatemala :
Santiaguito Volcano Observatory's (OVSAN) again reported a strong explosion of the Caliente dome, ejecting plumes of ash 5,500 meters (18,044pies), moving on the western flank of the volcano, over a distance of 40 km with probabilities to move further.
The descent of a pyroclastic flow over a distance of two kilometers on the southwest and South flanks  was observed.
This period of explosive activity of the Santiaguito volcano is the most violent in recent years, with the possibility of expulsion of rock fragments of various sizes at a distance of 2 to 3 km. It is forbidden to stay within a radius of 5 kilometers from the volcanic area.
Therefore,
the
INSIVUMEH
recommends:
At CONRED,
Note that the activity of the Santiaguito volcano remains at a high level, with the possibility of similar or more intense eruptions. It is therefore necessary to take precautions and maintain vigilance. Similarly, the Ministry of Health should be noted that Loma Linda and San Marcos Palajujoj villages are the most affected by ash falls constantly, which can cause respiratory problems, stomach and affect the view of the people.
At the Directorate General of Civil Aviation,
To take precautions with the air circulation, because there are ashes in the atmosphere at a distance of 30 kilometers to the west, south, south-west of the volcanic perimeter, at a height of 5500 meters above the sea level (18,044pies) with the potential to be transported over great distances.
Also note that during the day, it is possible to have changes in the wind direction.
Source : Insivumeh
Photo : Revista El Maiz/ Denis Hernandez.
Pavlof , Alaska :
55°25'2″ N 161°53'37 » W, S
Summit Elevation 8261 ft (2518 m)
Current Volcano Alert Level: ADVISORY
Current Aviation Color Code: YELLOW
Beginning around 1PM AKDT (21:00 UTC) today, web camera images showed minor ash emissions reaching at most a few hundred feet above the summit vent (8,500 feet or 2.6 km above sea level) and extending a few miles to the SW.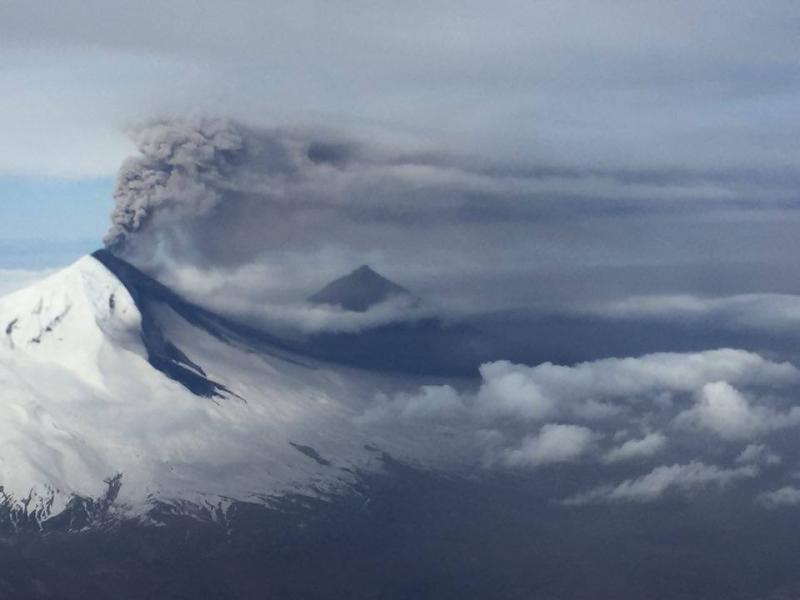 Emissions had declined in webcam images by 21:01 AKDT, after which fog has obscured the view. Clear satellite views from 21:20 AKDT (12 Jul 2016 05:20 UTC) show no evidence of ash emissions. There has been no seismicity associated with this low-level activity. A return to more robust eruptive activity remains possible and could occur with little or no warning. Thus, AVO will continue to monitor the volcano closely and will issue additional information as necessary.
Source : AVO
Photo : Torres, Austin