July 05 , 2016 . EN. Sinabung , Kilauea , Bulusan , Ruapehu .
July 05 , 2016 .
Sinabung , Indonesia :
An eruption of Mount Sinabung, brought ash to Medan City .
4 JULY 2016. An eruption of Mount Sinabung, in the Karo district of North Sumatra province, on Sunday (3 JULY) at 18:29 pm, brought harm to the citizens of Medan. Most of Medan is experiencing fallout of thin volcanic ash, an alarming sight for motorists and pedestrians at night.
The Head of Data Information and Public Relations of the National Disaster Management Agency (BNPB), Mr Sutopo Purwo Nugroho said that the eruption was not too large, had a high column of ash at 1,500 meters, then the wind blew it gently to the East-Southeast. « Volcanic ash material was carried by the wind and deposited over the city of Medan, » said Sutopo in a written statement, to the Press.
Mr Sutopo also said that Mount Sinabung's volcanic activity is still very high and that the potential for subsequent eruptions also remains high. On Sunday (3 JULY) there were three eruptions, 38 pyroclastic and rock flows, 10 low-frequency earthquakes, and two hybrid earthquakes.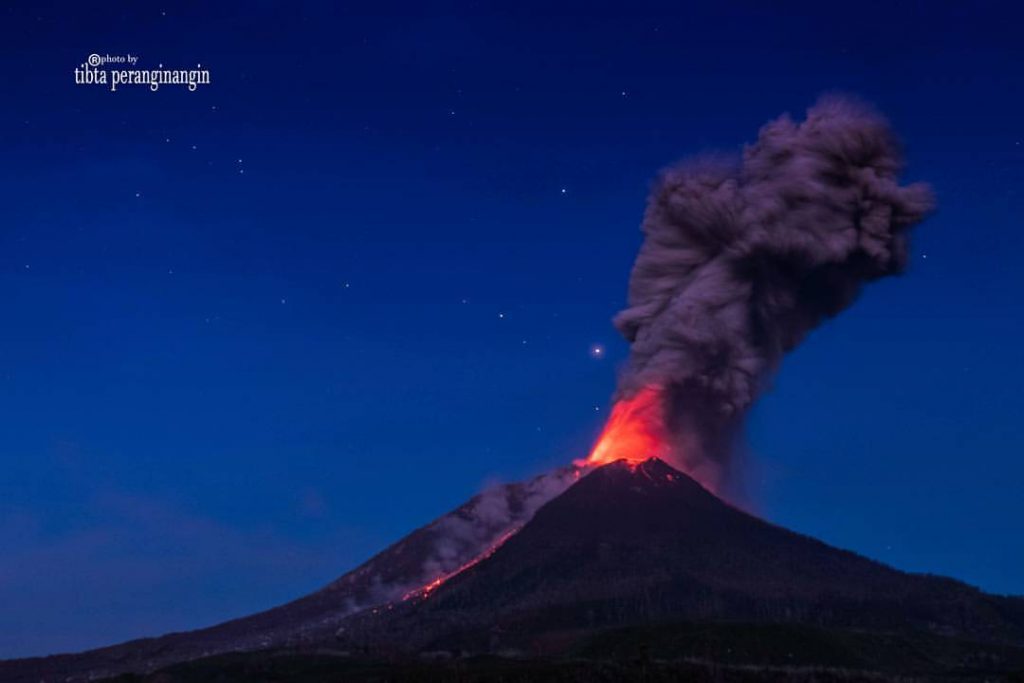 According to Mr Sutopo, lava was observed as far as 700-1000 meters towards South-East and as far as 1000 meters towards South-East. « We have observed incandescent lava down to 1,000 m in the direction of Southeast-East, » said Sutopo.
Sutopo also added that because the volcanic activity is still high, the status of Mount Sinabung is still at AWAS. Recommendations from PVMBG, are that the general public and visitors are prohibited from conducting activities within a radius of 3 km from the summit.
« People within 7 km to the South-East sector, 6 km to the Southeast-East sector, and 4 km to the North-Northeast sector are to be evacuated to a safe location. That is, it is a red zone area that is very dangerous and should be vacated, « he said.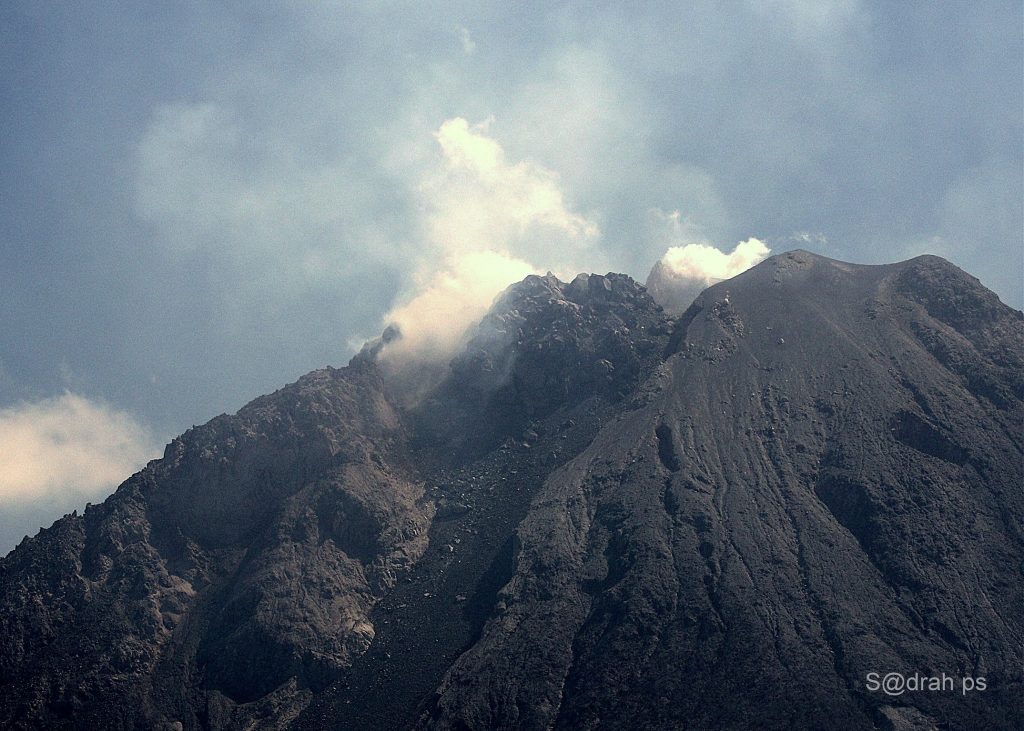 Until today, there are 9319 people (2,592 heads of household) who sought refuge in nine shelters. They will celebrate the end of Ramadan in the evacuation. In addition, there are still 1,683 families of four villages living in shelters pending the relocation process. They are residents of the villages of Desa Berastepu, Gamber, Kota Tonggal, Gurukinayan declared a red zone and should be relocated.
The community is urged to comply with all restrictions. The red zone is a very dangerous area. People are not to conduct any activity in the red zone.
Source  : CNN INDONESIA
Photos : Tibta Pangin  , Sadrah Peranginangin .

Kilauea , Hawai :
HILO — Cascading rivers of molten rock are attracting hundreds of awed spectators to Kalapana for a close look at a force that continues to shape Hawaii Island.
On Thursday alone, Hawaii County Civil Defense estimated at least 650 people passed through a viewing area near the end of Highway 130 in a 7-hour window.
"There were still people exiting the viewing area" at 10 p.m. after counting stopped, said Civil Defense spokeswoman Kanani Aton.
The lava flow from Kilauea's Puu Oo vent started attracting a few curious onlookers about a week ago as small red dots at the top of the pali became visible at night several miles away.
To no surprise, the flow, designated by Hawaiian Volcano Observatory as episode 61g, has in a short time become a major attraction after gushing down the pali, marking Pele's return to the coastal plain after a three-year absence.
For those who have watched the flow from a few miles away or a few feet, it has yet to disappoint.
"It's almost like a spiritual experience," said George Orais-Bonheimer of Hilo.
He said he hiked to the flow front at the base of the pali after midnight Friday. About 20 to 30 others were present, some with sticks and marshmallows, Orais-Bonheimer said.
"At a certain point everyone just had to sit down and stare at the lava," which was pooling at the pali's base, he said.
"Honestly, the hardest part was leaving."
Lava viewers can hike 3 miles along the emergency route established in 2014 over former portions of Highway 130/Chain of Craters Road covered by earlier flows from the ongoing 33-year eruption.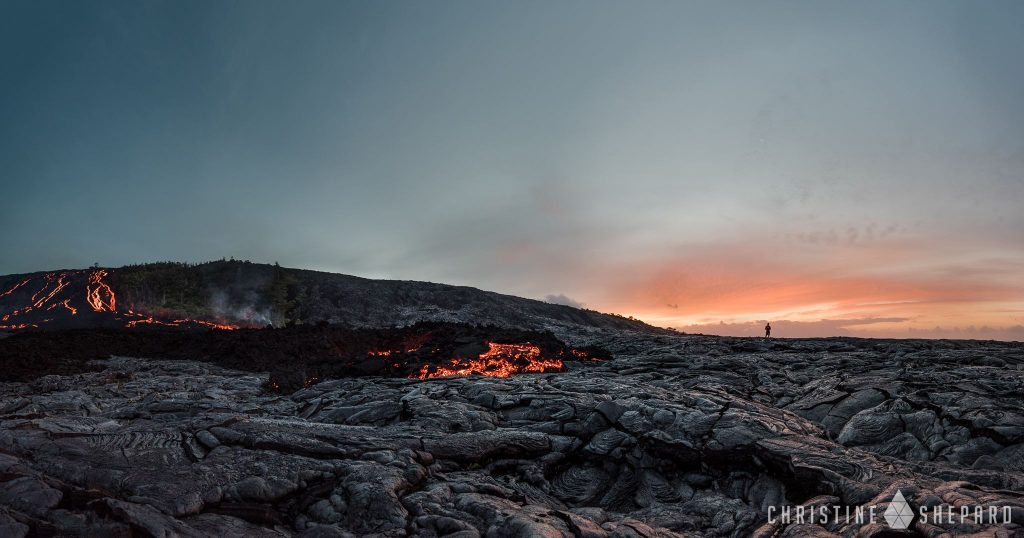 Civil Defense officials are advising people not to leave the road for their own safety and to avoid trespassing on private property. The flow is up to 2 miles from the road, with hazardous terrain in between (not to mention the dangers presented by a stream of 2,000-degree molten rock).
The county established a parking area at mile markers 21 and 22 on the highway near the start of the emergency route, which parallels the coastline and connects with Chain of Craters Road in Hawaii Volcanoes National Park.
The lava flow is visible from the parking area.
Ed Teixeira, Civil Defense interim administrator, said people intending to hike along the road beyond that point should be prepared with proper footwear, flashlights and enough water.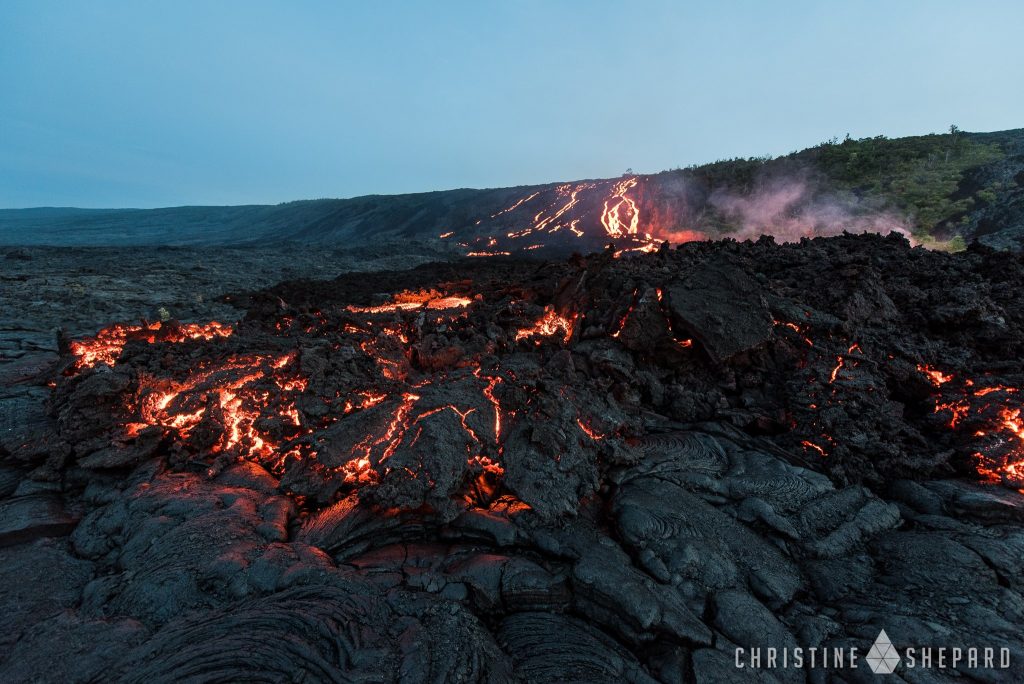 "Most people who came out felt it was worth the hike in," he said. "You got to be prepared."
Security guards are posted at the parking area and along the emergency route. Portable toilets are available at both ends of the viewing area.
Aton said cards with safety tips and other advice will be distributed.
HVO geologist Tim Orr said the flow will continue a "very slow progression" at the base of the pali. Eventually, a tube system will form over the existing open channels on the hillside, making it harder to see from a distance.
Multiple channels of 'a'a have been flowing rapidly down the pali, hurling boulder-like chunks of lava down with it.
Source : Hawai today
Photos : Christine Shepard Fine Art Photography
Bulusan, Philippines :
Activity bulletin  , 05 July 2016 08:00 A.M.
Bulusan Volcano's seismic monitoring network recorded one (1) volcanic earthquake during the past 24 hours. Voluminous emission of white to dirty white steam plumes that rose up to 250m and drifted south-southeast and south-southwest was observed. Sulfurous odor was reported in Brgy. San Roque and in Bulusan proper, Bulusan, and Brgy. Patag and Brgy. Sto. Domingo, Irosin.Precise leveling survey last 27 April-5 May 2016 measured slight deflationary changes of the edifice relative to February 2016. However, ground deformation measurements from continuous GPS data as of 2 June 2016 indicate slight inflation of the edifice since May 2016.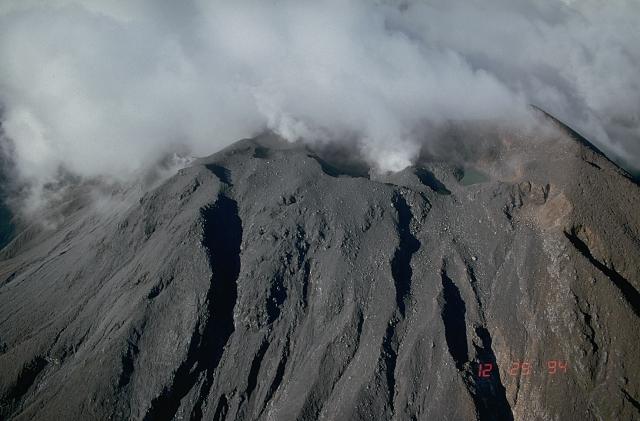 Alert Level 1 (abnormal) remains in effect over Bulusan Volcano. This indicates that hydrothermal processes are ongoing beneath the volcano that may lead to more steam-driven eruptions. The local government units and the public are reminded that entry to the 4-kilometer radius Permanent Danger Zone (PDZ) is strictly prohibited due to the possibility of sudden and hazardous steam-driven or phreatic eruptions.
Source : Phivolcs
Ruapehu , New Zealand  :
VOLCANIC ALERT BULLETIN: RUA – 2016/07
10:30 am Tuesday 5 July 2016
Alert Status: Mt Ruapehu Volcano
Volcanic Alert Level 1 (change from Level 2)
Aviation Colour Code: Green (change from Yellow)
The Volcanic Alert level for Mt Ruapehu has been lowered from Level 2 to Level 1.
Aviation Colour Code has been changed from Yellow to Green.
The moderate to high level of volcanic unrest at Mt Ruapehu is no longer present and the Volcanic Alert Level is now lowered to Volcanic Alert Level 1, minor volcanic unrest. The gas emissions decreased and the level of volcanic tremor has also declined. The temperature of the summit Crater Lake has declined from 46 ºC (11 May) and is now at 23 ºC. The Aviation Colour Code is also changed, going from Yellow to Green.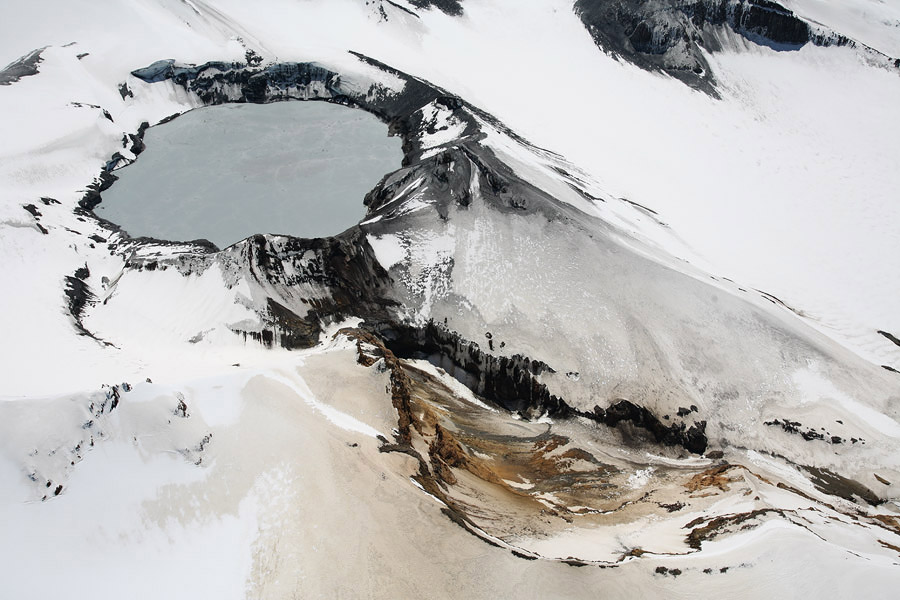 A gas flight was completed yesterday and recorded the gas output at levels typical of background for Mt Ruapehu. The level of volcanic tremor which has been elevated to moderate levels has declined and shows now similar levels to what it was in the second half of 2015. The lake temperature measured by the outlet data logger is now 23 ºC. After reaching a high of 46 ºC on May 11 the lake started to cool to the current value of 23 ºC.
Data available at present indicates the period of elevated volcanic unrest at Mt Ruapehu is over. The volcanic alert level for Mt Ruapehu is now lowered Volcanic Alert Level 1 (minor volcanic unrest). The Aviation Colour Code is also changed from Yellow to Green.
GNS Science volcanologists continue to closely monitor Ruapehu through the GeoNet project.
Source : Geonet