July 04 , 2016. EN. Klyuchevskoy , Cascades Range Volcanoes , Sinabung , Santiaguito .
July 04, 2016.
Klyuchevskoy , Kamchatka :
Kamchatka volcano Klyuchevskoy threw ash to a height of 6 to 8 kilometers
56.06 N, 160.64 E;
Elevation 15580 ft (4750 m)
Aviation Color Code is ORANGE
3 JULY 2016. On 2 July, in the morning there was an ash plume from the Kamchatkan volcano, Kluchevskoy. The height was between 6 and 8 kilometers above sea level.
According to satellite data, the group Kamchatka Volcanic Eruption Response (KVERT) said that the ash cloud has spread to the south of the volcano. There are no settlements in the path of the ash plume.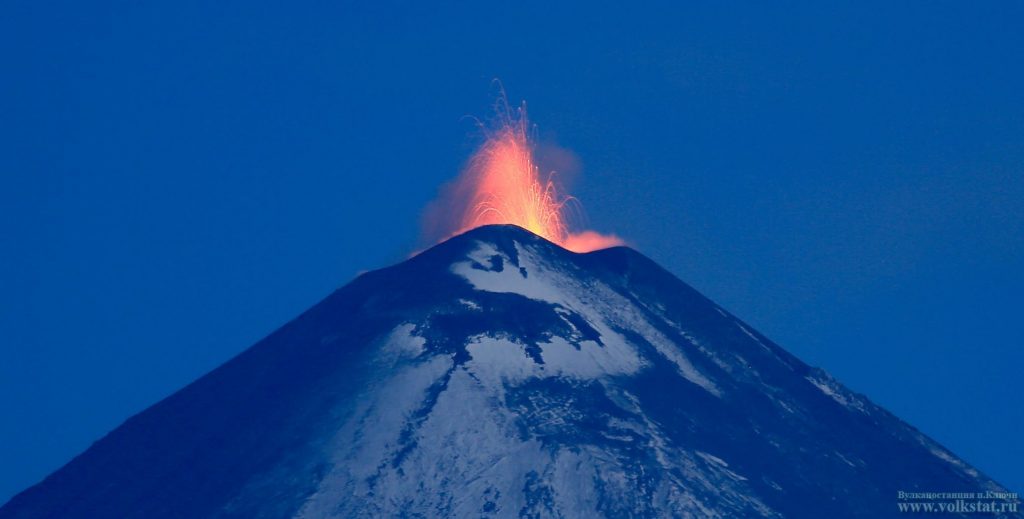 The volcano has been assigned an orange (high) Code Aviation danger. Tourist Organizations have been recommended not to conduct tours in the area of the volcano.
Reference: The height of Klyuchevskaya volcano – 4750 meters. This is the highest active volcano in Eurasia. It is located 360 km north – northeast of Petropavlovsk-Kamchatsky. The nearest town – village Keys – is 30 km away.
Source : – Камчаткe
Photo : Volkstat ru.
Cascades Range Volcanoes , United – States :
Current Volcano Alert Level: NORMAL
Current Aviation Color Code: GREEN
Activity Update: All volcanoes in the Cascade Range of Oregon and Washington are at normal background levels of seismicity. These include Mount Baker, Glacier Peak, Mount Rainier, Mount St. Helens, and Mount Adams in Washington State; and Mount Hood, Mount Jefferson, Three Sisters, Newberry, and Crater Lake in Oregon.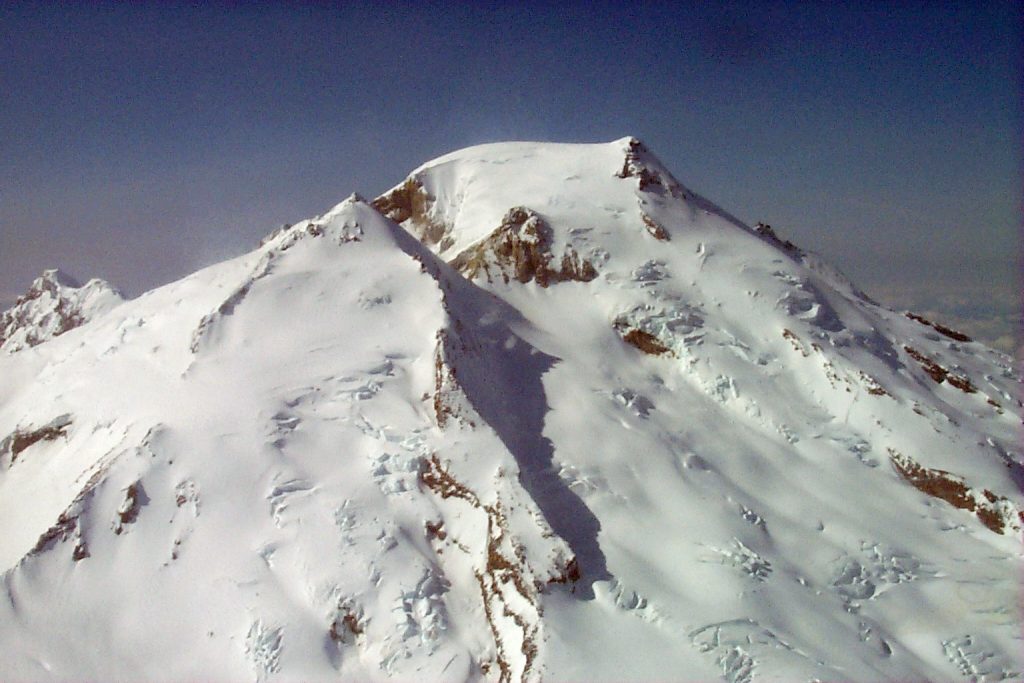 The south side of Mount Baker in 2001. Sherman Crater is the deep depression
Recent observations: Small earthquakes occurred at Mount St. Helens and Mount Rainier this week at rates typical of normal background activity. Three small earthquakes also occurred near South Sister volcano, where seismicity is generally low but not unprecedented. No unusual ground deformation or volcanic gas emissions were detected at any of the Cascade volcanoes. Geologists conducted field investigations at Mount Shasta, and a field reconnaissance flight at Mount Baker and Glacier Peak. A field crew deployed a network of temporary GPS stations in the Three Sisters area. The temporary network complements other monitoring of the area that occurs on a continuous basis. It has been deployed each summer since 2009 to track an episode of ground uplift that began in 1998 and is continuing at a very low level.
The U.S. Geological Survey and University of Washington continue to monitor these volcanoes closely and will issue additional updates and changes in alert level as warranted.
Source : CVO
Photo  : Wikipedia
Sinabung , Indonesia :
3.17°N, 98.392°E
Elevation 2460 m
Based on PVMBG ground-based observations, the Darwin VAAC reported that during 25-27 June ash plumes from Sinabung rose to an altitude of 3.7 km (12,000 ft) a.s.l. and drifted E.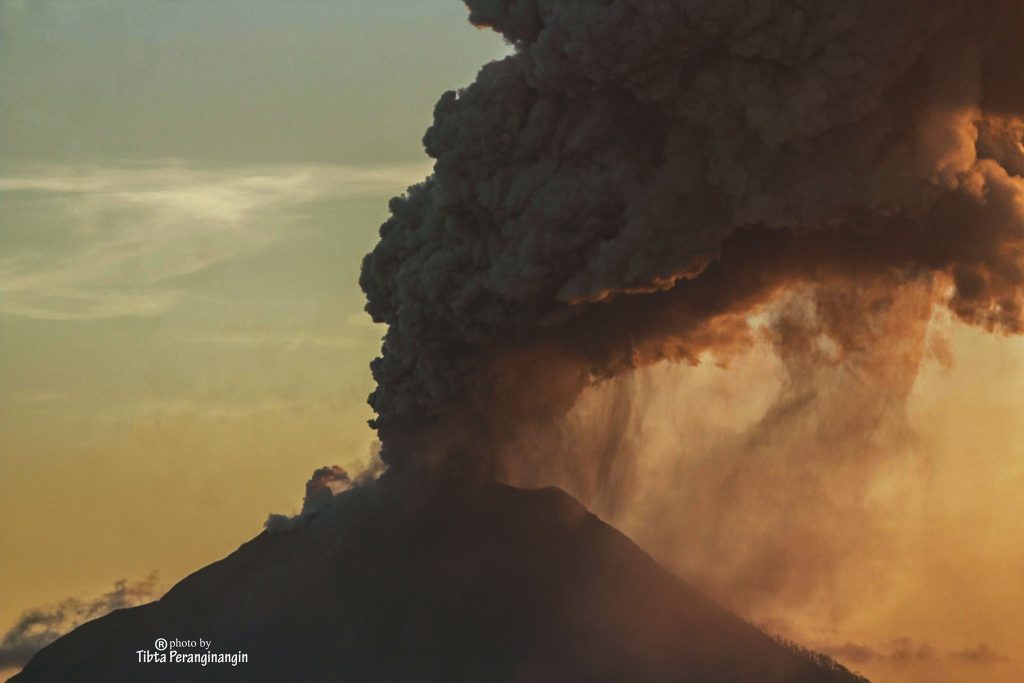 From the comments on social networks, the Sinabung issued 400,000 cubic meters per day pasty lava. A very high rate. Despite this, most of the mass fell apart in the frequent avalanches rather than flows. A geologist at the observatory, said the explosion and pyroclastic flows have removed about 1.4 million cubic meters of the old dome, changing the morphology and redrawing the slope. Now it seems to produce more explosions.

PPGA Sinabung, dated July 3, 2016 6:29 p.m. pm. State of activity: AWAS.
The eruption emitted an columns of ash 1,500 meters high, with light winds from the southeast, Tremor amplitude: 32 mm Length: 258 seconds.

Source: Centre d'avis de cendres volcaniques Darwin (VAAC) , GVP , Michael Dalton-Smith .
Photo : Tibta Peranginangin
Santiaguito , Guatemala :
The volcano observatory of Santiaguito volcano and the seismic station Stg3, currently recording the descent of moderate lahar, with potential to increase in the next few minutes. With a width of 30 meters and a height of 1.5 meters across, carrying abundant fine material, pyroclastic products resulting of the constants eruptions of Santiaguito volcano. The Observatory indicates that the lahar is hot and gives off a strong smell of sulfur in its path.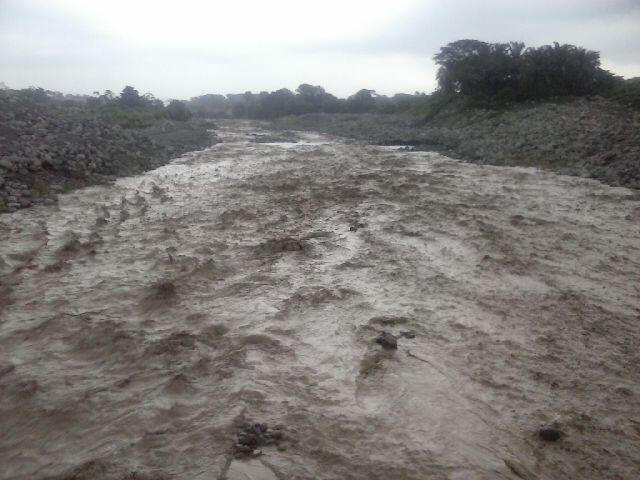 This lahar is as strong waves due to thick material, which descends with lava blocks up to a meter and a half, some are on the banks of the river.
Therefore, the INSIVUMEH recommends:
At CONRED,
Note that the constant rain in the volcano area and the amount of material that was filed by the constant activity of the Santiaguito volcano generates these events, mainly in the afternoon and evening, so it must not stay on the banks of rivers, as they may spill. The rain will continue to generate these events may be higher or similar to those of today.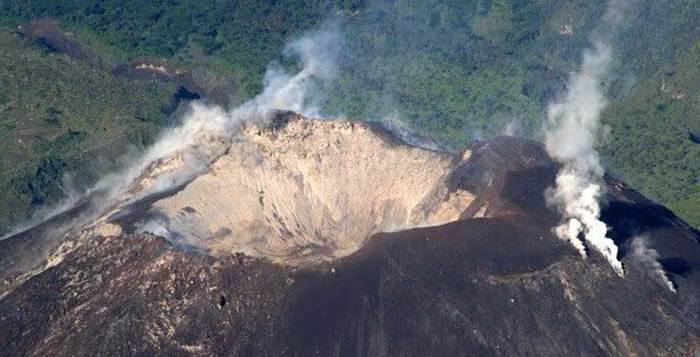 At the General Directorate of Roads:
It is recommended to take precautions, especially at the height of the bridge Castillo Armas, as in previous years, these lahars have the power to overflow.
Source : Insivumeh.
Photo :@ConredGuatemala / twitter