July , 02 , 2016. EN. Pavlof , Santiaguito , Ticsani , Klyuchevskoy.
July , 02 , 2016.
Pavlof , Alaska :
AVO/USGS Volcanic Activity Notice
Current Volcano Alert Level: ADVISORY
Previous Volcano Alert Level: NORMAL
Current Aviation Color Code: YELLOW
Previous Aviation Color Code: GREEN
Issued: Friday, July 1, 2016, 11:44 AM AKDT
Source: Alaska Volcano Observatory
Location: N 55 deg 25 min W 161 deg 53 min
Elevation: 8261 ft (2518 m)
Area: Alaska Peninsula
Volcanic Activity Summary:
Seismicity at Pavlof Volcano has increased in the past 24 hours, and minor steam emissions were observed in web camera images this morning. This unrest prompts AVO to raise the Aviation Color Code to YELLOW and the Volcano Alert Level to ADVISORY.
Pauses in eruptive activity lasting for weeks to months have occurred during past eruptive episodes of Pavlof Volcano, and a return to robust eruptive activity remains an ongoing possibility and could occur with little or no warning. AVO will continue to monitor the volcano closely.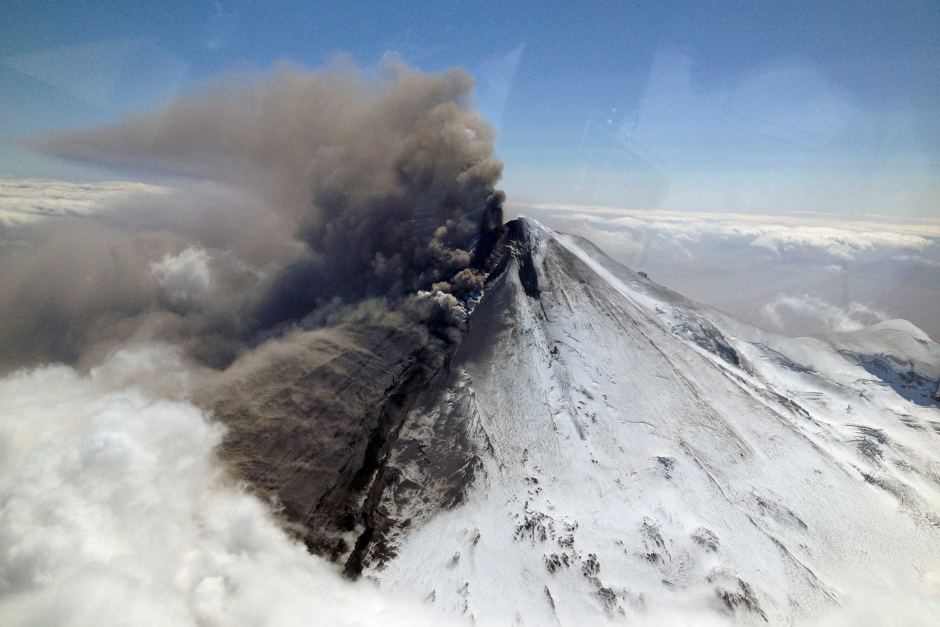 Remarks:
Pavlof Volcano is a snow- and ice-covered stratovolcano located on the southwestern end of the Alaska Peninsula about 953 km (592 mi) southwest of Anchorage. The volcano is about 7 km (4.4 mi) in diameter and has active vents on the north and east sides close to the summit. With over 40 historic eruptions, it is one of the most consistently active volcanoes in the Aleutian arc. Eruptive activity is generally characterized by sporadic Strombolian lava fountaining continuing for a several-month period. Ash plumes as high as 49,000 ft ASL have been generated by past eruptions of Pavlof, and during the March 2016 eruption, ash plumes as high as 40,000 feet above sea level were generated and the ash was tracked in satellite data as distant as eastern Canada. The nearest community, Cold Bay, is located 60 km (37 miles) to the southwest of Pavlof.
Source : AVO , Michelle Coombs, Scientifique en charge, USGS
Photo : Brandon Wilson. ( 2013)
Santiaguito , Guatemala :
During the past few days have been generated a series of strong explosions on the Santiaguito volcanic complex. Today at 09:20 a strong explosion was recorded with pyroclastic flows that go down to the ravines south of the volcanic complex.
The ash column reached a height of about 5,000 meters (16.404 feet), moving in a southwest direction.
There is the possibility of fall of ballistic missiles with diameters of 1 m to over 3 kilometers around the perimeter of the dome. The ash plume move into a southwest direction, it is estimated that ash falls will occur in San Marcos Palajunoj, Loma Linda and San Martin Chile Verde, Quetzaltenango, and can even move further.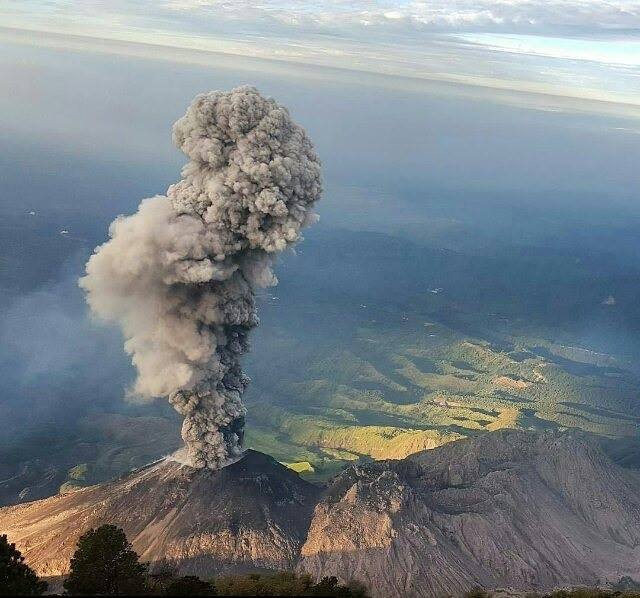 Due to the large amount of material that has been accumulated in the canyons and possible rain in the volcanic area, there is a possibility of lahars descent , moderate to strong, mainly in the afternoon.
Therefore, INSIVUMEH recommends:
At CONRED to take precautions and set the judge to alert necessary, considering that the affected communities are located in the southwest of the volcano.
At the GENERAL OF CIVIL AVIATION MANAGEMENT: to take precautions with the air traffic because the ash column reached a height of 5000 m (16,404 feet) moving in a southwest direction.
Source : Insivumeh
Ticsani , Peru :
Surveillance volcano tectonic:
The volcano-tectonic earthquakes (VT), related to the breaking of rocks, near the Ticsani (less than 6 km from the crater) continue to observe a decline, having in the last two weeks of June an average of 42 VT / day (report No. 06-2016; 45 VT / day).
The occurrence of volcano-tectonic earthquakes Distals (EDV) have an average rate of 51 EDV / day, lower than the previous period (Report No. 06-2016; 343 VT / day). This type of seismic activity may be related to local tectonics.
On the other hand, there have been five hybrid-type earthquakes, low energy (less than 0.5 MJ), this seismicity is associated with an inside magma movement of a magma chamber.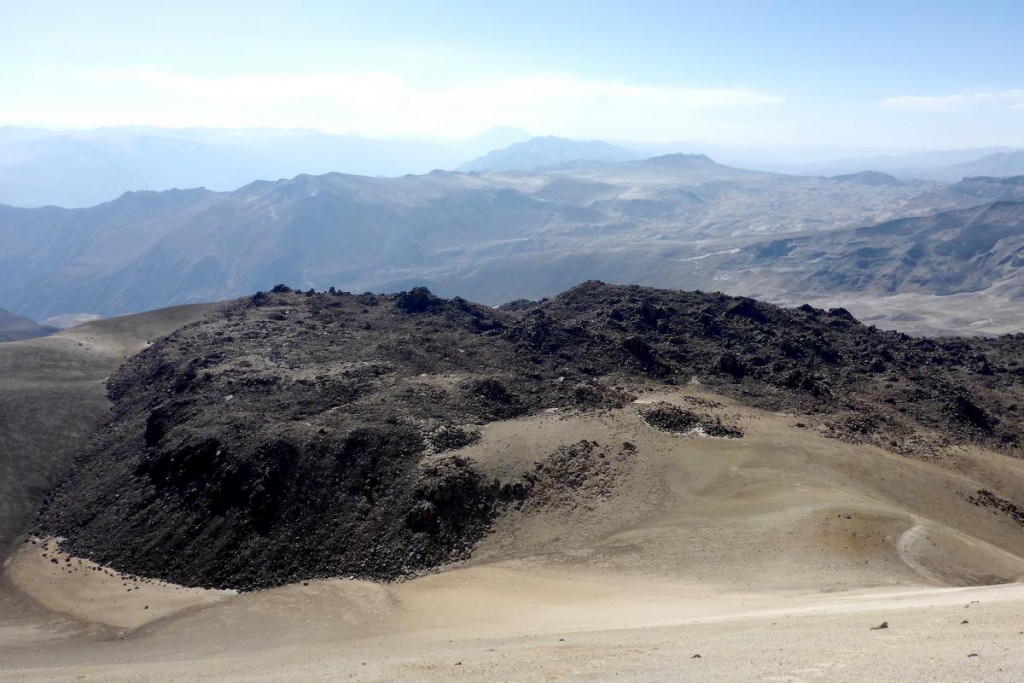 Location of event:
During this period, a total of 192 earthquakes related to fracturing of rocks were located, reaching a maximum of 3.8 ML (local magnitude). The epicentral distribution and depth of earthquakes shows two groups: the first group is close to the volcano (VTS near the dome) and extends to the east, at depths of between 4 km and 7 km beneath the Ticsani. The second group is at a distance of 11 km to the southeast of the volcano (VTDs) distributed between 3 km and 12 km deep under the surface.
The largest magnitude event, 3.8 ML, was recorded on June 25 at 9:26 HL (local time). This earthquake was located 12 km southeast of the volcano Ticsani in the second group described above.

Satellite Surveillance:
SO2 anomalies: The satellite system « EOS Aura » GSDM-NASA (http://so2.gsfc.nasa.gov/) recorded low gas density values of SO2 in the period.
Thermal anomalies: The Mirova system (of www.mirovaweb.it) not detected thermal anomalies on the Ticsani volcano (VPR = 0 Mega Watts).

Source : IGP
Klyuchevskoy , Kamchatka :
56.06 N, 160.64 E;
Elevation 15580 ft (4750 m)
Aviation Color Code is ORANGE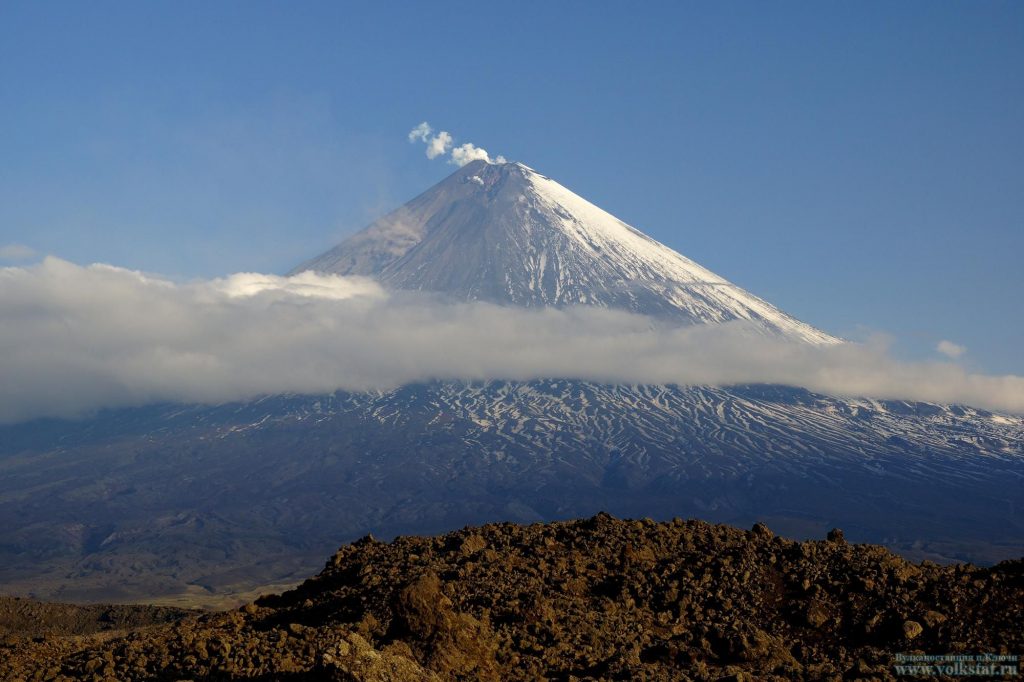 Explosive-effusive eruption of the volcano continues. Ash explosions up to 19,700-26,240 ft (6-8 km) a.s.l. could occur at any time. Ongoing activity could affect international and low-flying aircraft.
The lava flow continues to effusing on the south-eastern flank of the volcano (along Apakhonchich chute). Satellite data by KVERT showed a thermal anomaly over the volcano.
According to satellite data ash plumes drift to the west.
Volcanic cloud height: 13120 ft (4000 m) AMSL
Distance of ash plume/cloud of the volcano: 16 mi (25 km)
Direction of drift of ash plume/cloud of the volcano: WSW / azimuth 256 deg
Source : Kvert