April 02, 2016. EN. Masaya , Pavlof , Popocatepetl , Chiles / Cerro Negro .
April 02, 2016.
Become again serious. Of course, the article on Yellowstone yesterday was a total invention, anything that has been written can happen (maybe after two bottles of Jack Daniels). My American friends, you favourite volcano is peacefully sleeping  , you can get your barbecues,  drink your beer while watching The Cauldron Vulcan talking about volcanoes in the world. This allowed us to admire a splendid picture of the eruption of Holuhraun, Iceland, picture of Daniel Haußmann / Lumen Art Studio.
Masaya

, Nicaragua :
We are witnessing a rise in the level of the lava lake in the crater Santiago.
The mouth of the crater, located in the northeast of the volcano, is surrounded by major landslides that occurred in recent days, which are diluted in the high temperatures of the lava lake, without generating explosions.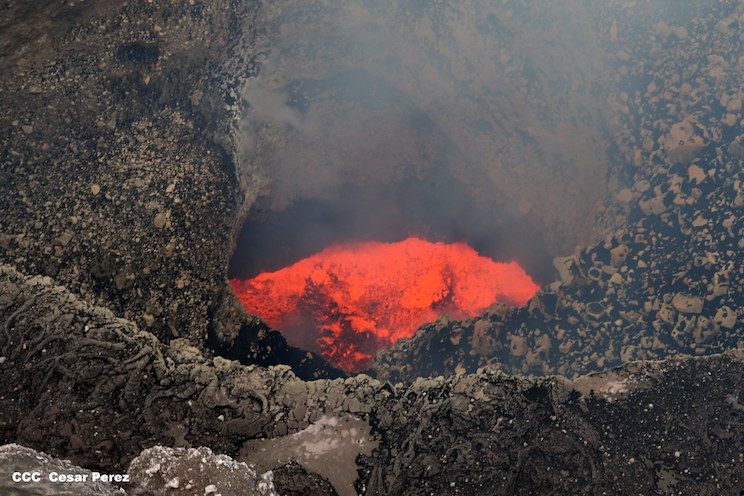 Seismic amplitude in real time varies as moderate to high, with values between a range from 250 to 750 units.
The emission of volcanic gases has increased slightly since last week, not representing, at that moment danger for the population.
Source : Ineter
Photo : Sam Cossman
Pavlof , Alaska :
55°25'2″ N 161°53'37 » W,
Summit Elevation 8261 ft (2518 m)
Current Volcano Alert Level: WATCH
Current Aviation Color Code: ORANGE
The explosive eruption that began on Sunday, March 27, declined significantly the following day and has continued over the past week at a diminished level of intensity. Seismic activity remains elevated at levels above background and over the past 24 hours has been characterized by occasional small earthquakes and intermittent volcanic tremor. No ash emissions or elevated surface temperatures have been observed in cloudy satellite and web camera views over the past day.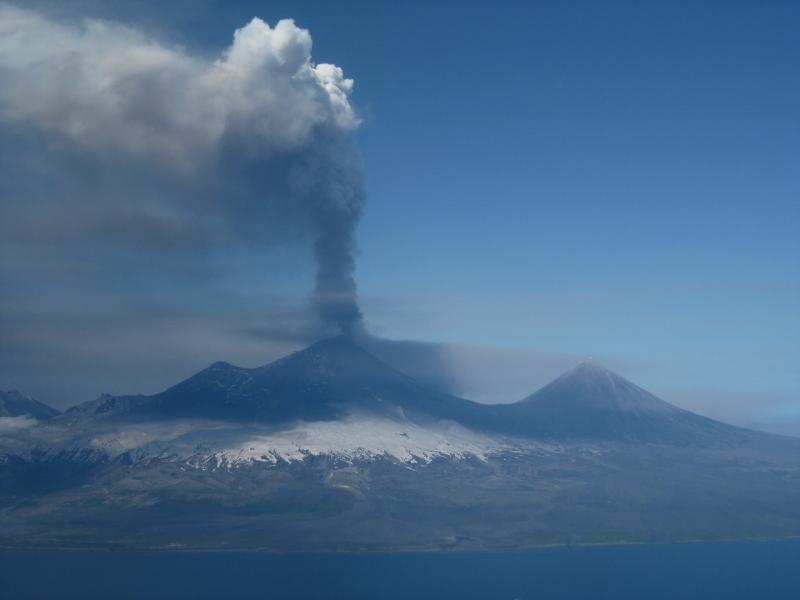 The ash-producing energetic phase of the eruption lasted from 4 PM AKDT (00:00 UTC) on Sunday until about 12:30 PM AKDT (20:30 UTC) on Monday, and produced an ash cloud that stretched northeast over Bristol Bay and interior Alaska for over 1200 km (750 miles). Numerous pilot reports placed the top of the cloud at 30,000 to 37,000 ft above sea level, consistent with satellite data. Lava fountaining from the summit crater was observed on Sunday night by mariners, pilots, and by residents in Cold Bay, located 37 miles (60 km) to the SW.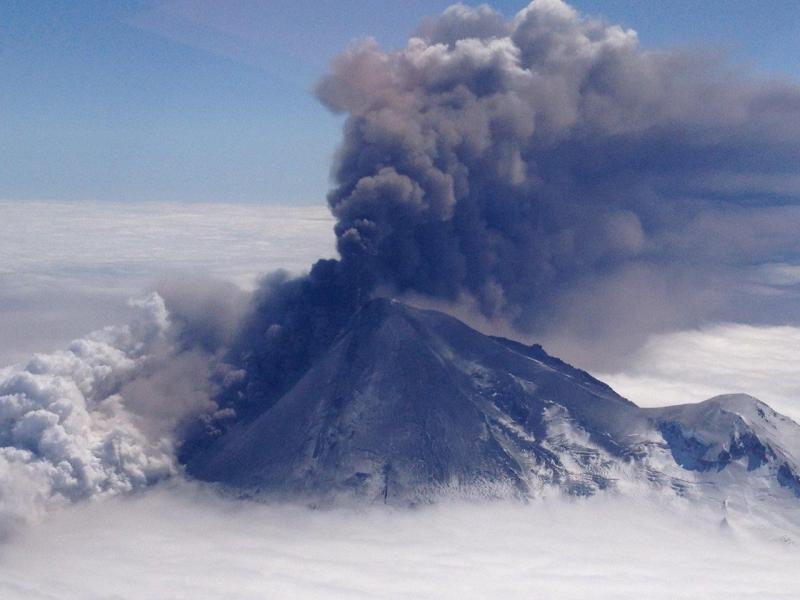 Minor ashfall (1/32 to 1/4 in) was reported in the nearby community of Nelson Lagoon and trace ashfall (less than 1/32 in) was confirmed near Dillingham in southwest Alaska. Periods of low-level ash emission and somewhat elevated seismicity persisted overnight Monday, but decreased during the early morning hours on Tuesday. By Wednesday, the drifting, remnant ash cloud from the energetic phase of the eruption had dispersed over Alaska; however, an extensive volcanic gas cloud (sulfur dioxide) and smaller areas of volcanic ash continued to be observed in satellite data over Canada and the Northern Atlantic Ocean through today.
Source : AVO
Photos : Horn, Paul (2014 ), Wilson, Brandon ( 2013 )
Popocatepetl , Mexique :
April 01, 11:20 h (April 01, 17:20 GMT)
During the last 24 hours, 72 long period events were registered, the most important ocurred yesterday at 17:12 h and 17:41 h .
Also were detected two explosions, one of them yesterday at 15:21 h and today at 02:39 h .
One volcanotectonic earthquake were registered today at 07:49 h Mc 1.7. Additionally were detected 34 minutes of low amplitud tremor.
During the nigth it was observed persistent glow sources within the cráter .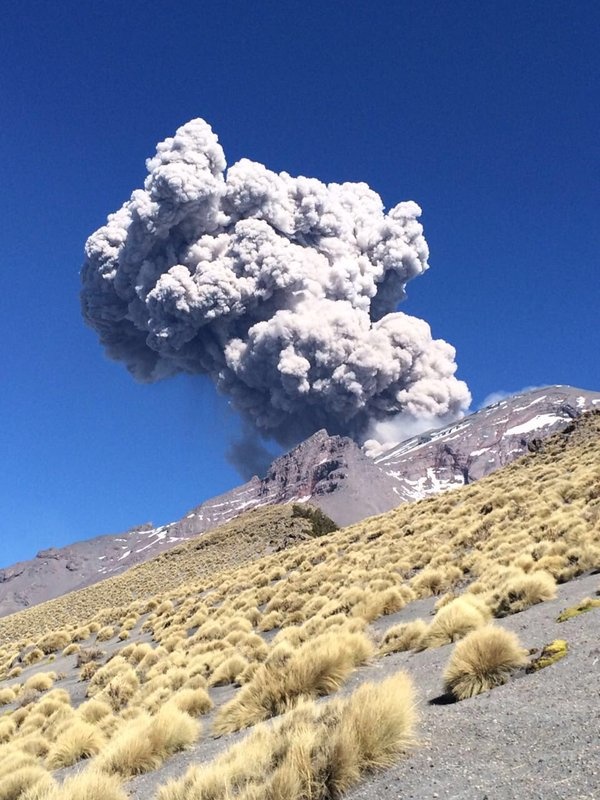 At moment of this report the volcano have a continuous emission of steam and gas towards northeast .
CENAPRED emphasizes that people SHOULD NOT go near the volcano, especially near the crater, due to the hazard caused by ballistic fragments .
This type of activity is included within the scenarios Volcanic Traffic Light Yellow Phase 2.
Source : Cenapred .
Photo : Luis Felipe Puente.
Chiles/ Cerro Negro , Equateur :
Updating of the activity recorded in the volcano area Chiles – Cerro Negro, Province of Carchi.
With the instrumental monitoring network of the volcanoes Chiles and Cerro Negro by the Geophysical Institute of the National Polytechnic School (IG-EPN) and the Volcanological and Seismological Observatory of Pasto, the Colombian Geological Service (OVSP–CGT) continued monitoring of events in the influence area of the two volcanoes . Seismicity of March 2016 shows a peak of activity observed on the 19th with a total of 103 events. Earthquakes decreased to an average of 13 events per day. On March 4, a hybrid type of event related to rock fracturing and a movement of fluids was recorded.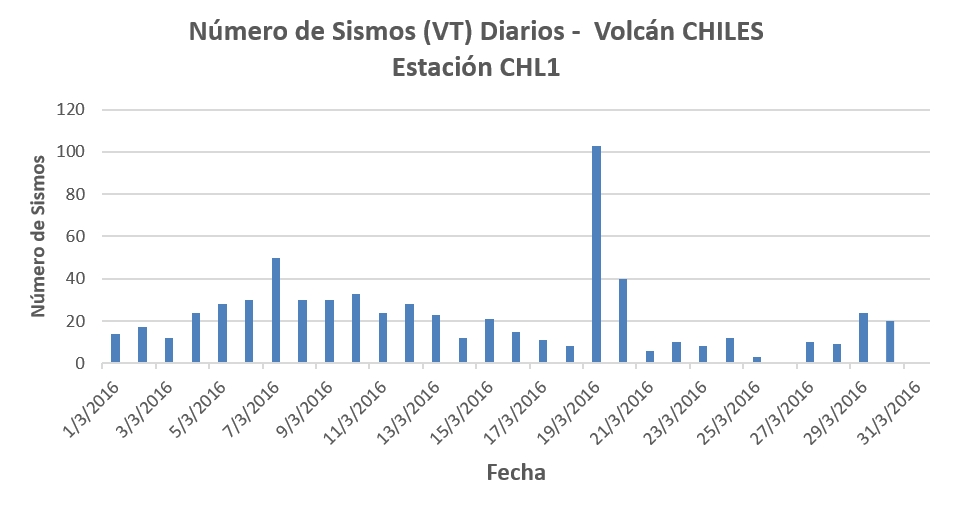 Figure 1. Recording of March 2016 event.
Earthquakes are located south of the Chiles volcano, between 9 and 12 km deep, the magnitudes are small, less than M1,7 degrees.
Earthquakes related to rock fracturing remain dominant, as in previous months.
Although a gradual decrease in the number of seismic events be recorded on the volcano the volcanic system is not returned to a balanced state.

It is not excluded that occur in the next few weeks some earthquakes that can be felt by the population. Therefore, it is recommended to authorities and communities remain attentive to the information and recommendations provided by official entities.
The IG-EPN and OVSP-SGC continue to work together in the ongoing monitoring and analysis of this activity, volcanic hazards corresponding and socialization of this information permanently to the authorities and communities in the region.
Source : IGEPN
Photo : Ingeominas.