March 29, 2016. EN. Pavlof , Momotombo , Cuicocha , Villarica .
March 29, 2016.
Pavlof , Alasaka :
Current Volcano Alert Level: WARNING
Current Aviation Color Code: RED
Issued: Monday, March 28, 2016, 8:34 AM AKDT (20160328/1634Z)
Source: Alaska Volcano Observatory
Location: N 55 deg 25 min W 161 deg 53 min
Elevation: 8261 ft (2518 m)
Area: Alaska Peninsula Alaska
This is the moment an airline passenger captured an amazing image of an Alaskan volcano erupting sending ash 20,000 feet into the air.
The image was captured by a passenger travelling on a Penair flight from Dutch Harbor to Anchorage in Alaska yesterday evening.
He said that he had heard that the Pavlof Volcano on the Aluetian Islands had begun to erupt ash so the pilot flew his plane closer in order for passengers to get a better look.

Volcanic Activity Summary: The eruption of Pavlof Volcano, that began around 4 pm AKDT yesterday (00:00 UTC) continues. Seismic tremor remains at very high levels. Lighting associated with the ash eruption has been detected this morning, and infrasound (pressure sensor) data from a sensor network located in Dillingham (400 miles or 650 km) also indicate sustained ash emissions.
As of 7:00 AKDT (15:00 UTC) a continuous plume of ash is observed in satellite images extending for a distance of more than 400 miles (650 km) to the northeast over interior Alaska. SIGMET warning messages issued by the National Weather Service (NWS) Alaska Aviation Weather Unit indicate maximum ash cloud altitude of 37,000 ft above sea level.
Lava fountaining from the summit crater was observed throughout the night by mariners, pilots, and by residents in Cold Bay, located 37 miles (60 km) to the SW, . Volcanic mudflows are likely on the flanks of the volcano and could present a hazard in the local river valleys.
Recent Observations:
Volcanic cloud height :37,000 ft ASL in SIGMET , extending for 400 miles to the NE as of 07:00 UTC
Report Published Monday, March 28, 2016, 6:01

Volcanic Activity Summary: The intensity of eruptive activity at Pavlof Volcano has declined significantly starting at about 12:30 pm AKDT and currently continuous ash emission from the summit vent is not being observed in satellite imagery. Thus, AVO is lowering the Aviation Color Code to ORANGE and the Volcano Alert Level to WATCH. Seismicity and infrasound signals from Pavlof have dropped to low levels and it appears that the robust eruptive activity that began yesterday afternoon has declined for now. The level of seismic tremor is still slightly above background. A drifting ash cloud extending from the southern Bering Sea into interior Alaska is still present and may pose a hazard to air travel.
Although the intensity of the eruption has diminished, it is possible for conditions to change at any time and significant ash emissions may resume with little to no warning. At this reduced level of unrest, it is possible that low-level lava fountaining and minor amounts of ash emission may be occurring and affecting the area in the immediate vicinity of the volcano. AVO will continue to monitor the volcano closely.
Source : AVO/USGS
Photo : Almandmoss, Nahshon
Momotombo, Nicaragua :
The Nicaraguan Institute of Territorial Studies, announced this morning that in the last 24 hours, the Momotombo volcano has seen an increase in its seismic activity and emitted a column of gas and ash up to 2,000 meters.
« In the last 24 hours, the volcanic tremor of the volcano has increased, which is part of the eruptive process that Momotombo introduced since December last year, » said the consultant of Volcanology from INETER Armando Saballos.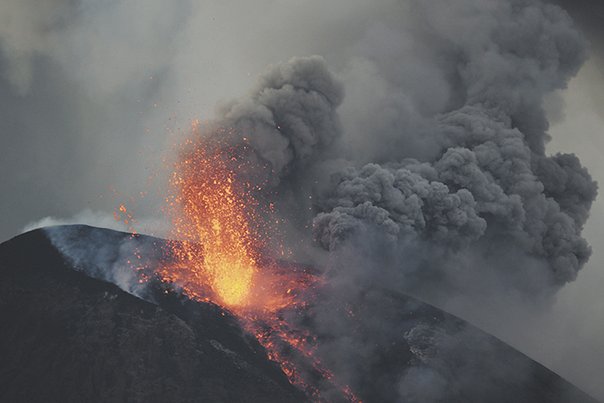 The official explained that « the volcanic tremor shows that there has been a slight increase in activity of the volcano,«  which produced « ash explosions, gas and incandescent materials were deposited on the flanks of volcano located at the northern end of Lake Managua or Xolotlán.
« Some explosions produce a sound signal that neighboring villagers heard such rumblings. It is quite normal for the volcano, » he added.
A warning to stay away from this volcano is currently in force.
Source : El Nuevo Diario.
Photo : El Nuevo Diario.
Cuicocha , Ecuador :
The Cuicocha volcano is located in the northern part of the Western Cordillera of Ecuador, 55 km north of Quito, 13 km to the northwest of Otavalo (39,000 inhabitants) and only 10 km west of Cotacachi (9,000 inhabitants). There are 5 seismic stations installed on and around the Cuicocha and Cotacachi volcanoes, as well as a CO2 measurement station and two stations GPS.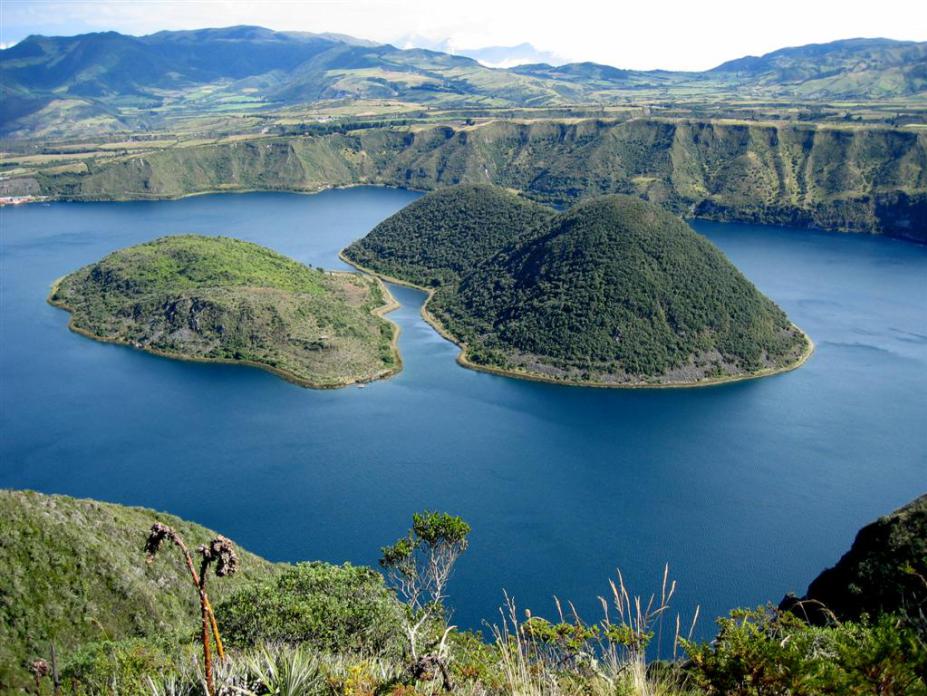 The volcanic-complex of Cotacachi Cuicocha has recently experienced a slight increase of its seismic activity, with a maximum of 52 events during the month of November 2015. In January 2016 the activity was maintained with a total of 34 events, all of volcano-tectonic types (VT), related to rock fracturing. During this month, an event considered of abnormally large scale was recorded. Events are considered abnormally high when they have a larger magnitude than (x + 2s) (where X is the average and S is the standard deviation). This event was recorded on January 29 at 10:33 (UT). It has a magnitude of M2,67 (2.377s more than the average of 1,705, where the standard deviation is 0.406).
Another major event was recorded on January 31 at 5:57 (UT), with a magnitude of M 2.41 (1.736s more than average). Both events are VT type .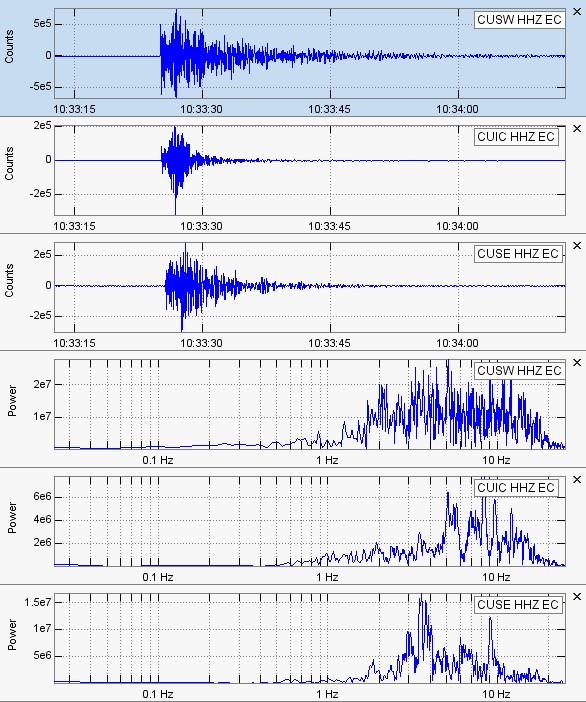 The event VT type on 29 January at 10:33 (UT), with its power spectrum. This graph shows the event recorded in 3 stations (CUSW, Cuic and Cuse).

The locations of the events on the Cuicocha volcano are within 3 km on horizontal distance from the center of the caldera and greater distances to the Northeast. This orientation of the seismicity (Northwest) is the same as that of tectonic faults in the region (NE-SW) (Fiorini & Tibaldi, 2012).
OTHER NOTES
The Geophysical Institute staff made an fly over of the volcano Sumaco , Reventador, Soche and Imbabura on January 28. They had the opportunity to fly over the volcanic complex-Cotacachi Cuicocha and get thermal images.
The report of the mission reported that: « Currently, there is no evidence of surface activity on thermal images obtained . Cuicocha caldera shows no abnormality … »
Source : IGEPN
Photo :  equateur.info.
Villarica , Chile :
Special volcanic activity report (REAV)
REGIONS : Araucania -Los Rios
March 26, 2016 , 05: 38 hl.

The Servicio Nacional de Geologia y Mineria (SERNAGEOMIN) through the Observatorio Volcanológico de los Andes del Sur  (OVDAS) announces that Saturday, March 26, 2016 at 5:38 local time (08: 38GMT), the monitoring stations near the Villarrica volcano, recorded two (2) earthquakes associated with rock fracturing (volcano -Tectonics). The higher energy earthquake was located 4.5 km to the east (E) of the crater.
The location obtained was as follows:
TIME OF ORIGIN: 05: 38 hl (GMT -3)
LATITUDE: 39 ° 25 '76' South
LONGITUDE: 71 ° 53 '30 « West
DEPTH: 4,5 km
local magnitude : M 3.7 (ML)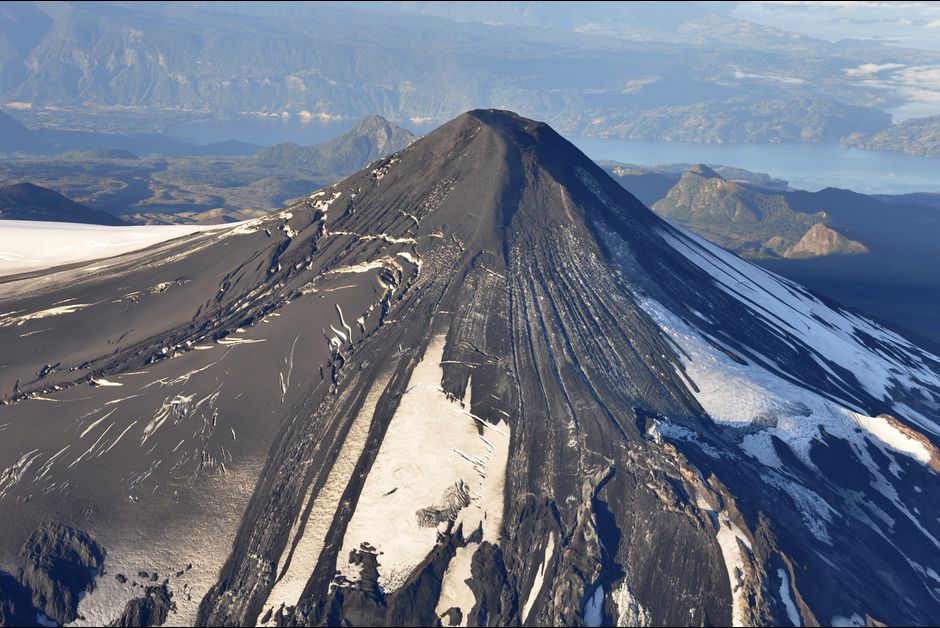 OBSERVATIONS:
There are no reports of the authorities or communities about the perception of these events in neighboring areas.
No changes were recorded in the surface activity due to the event.
The level of technical volcanic alert level remains at green.
SERNAGEOMIN – OVDAS continuous online monitoring and report timely to the changes in volcanic activity in the region.
Source :  SERNAGEOMIN – OVDAS
Photo : Paris Match