March 12, 2016. EN. Fuego , Momotombo , Ubinas , Shishaldin.
March 12, 2016.
Fuego, Guatemala :
According to the analytical department, research and physical services of the National Institute of Seismology, Volcanology, Meteorology and Hydrology -INSIVUMEH-, Fuego volcano records changes in the model observed of its eruptive explosions and columns of ash, rising to 4400 meters above sea level, according to the special bulletin of volcanology BEVFO # 042-2016.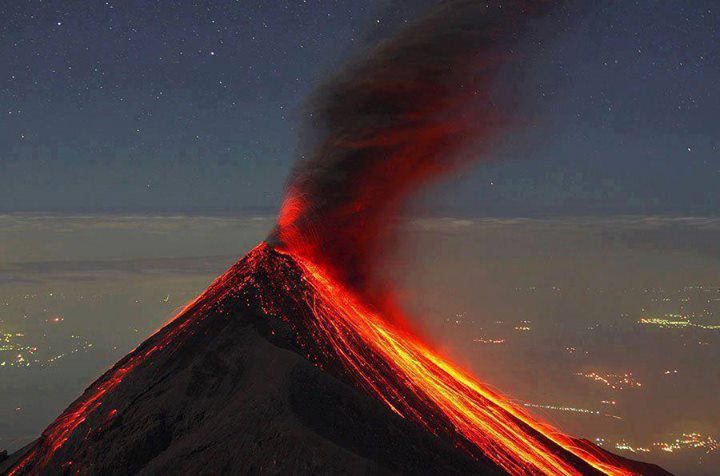 The explosions generated by the Fuego volcano are moderate to high, generating ash columns moving in an eastern direction from the volcano. Degassing sounds and rumblings moderate to strong, shock waves can be heard and felt at more than 10 kilometers, resulting from the model of eruption of the volcano  .
The scientific body of national coordination system for disaster prevention-Conred in a special bulletin indicates that this activity is part of the eruptive behavior of the Fuego volcano, considered as the beginning of another phase, during which, in the coming days, can be generated eruptions similar to those recorded previously.
There is also the possibility that in the coming days may show lava flows and pyroclastic flows down from the volcano in the canyons Las Lajas, Trinidad and Barranca Honda, this activity extends to the south coast.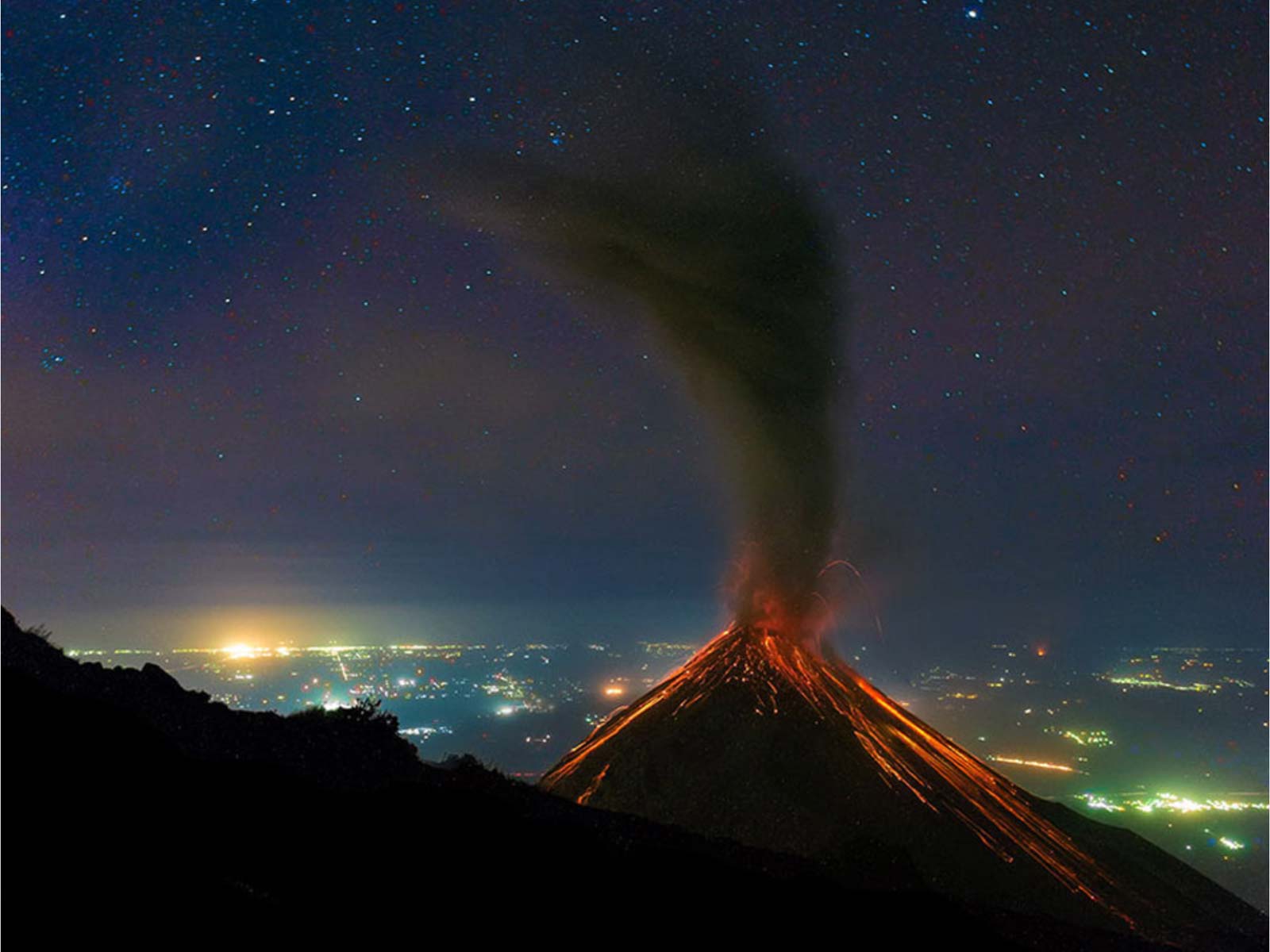 The Executive Secretariat of the CONRED, through the Unit for the Prevention of volcanic hazards, informed the authorities of the departments of Escuintla, Sacatepequez and Chimaltenango on change in eruptive configuration .
The population living in nearby areas must be attentive to the  authorities information , avoid rumors and avoid risking his life. If the falling of fine ash particles occur, it is necessary to cover and protect food containers and reservoirs where water is stored for human consumption, to avoid contamination. The general public is invited to keep abreast of information from the authorities, publised in the media.
At the Directorate General of Civil Aviation -DGAC-, it is advisable to take precautions with air navigation because of the ashes are scattered at a distance of approximately 12 kilometers to east direction. And also note that due to the constant changes in wind direction the ash column may change his direction.
Source : Conred.
Photo : Twitter ,
Momotombo, Nicaragua :
New explosion on the Momotombo volcano.
11 MARCH 2016. A new explosion was recorded on the Momotombo volcano, located in the department of León, reported on March 11 the Nicaraguan Institute of Territorial Studies (INETER) Friday .
The explosion occurred at 1:09 am on Friday, according to INETER, the real-time monitoring of the volcano record the emission of gases, ash, sand and incandescent material.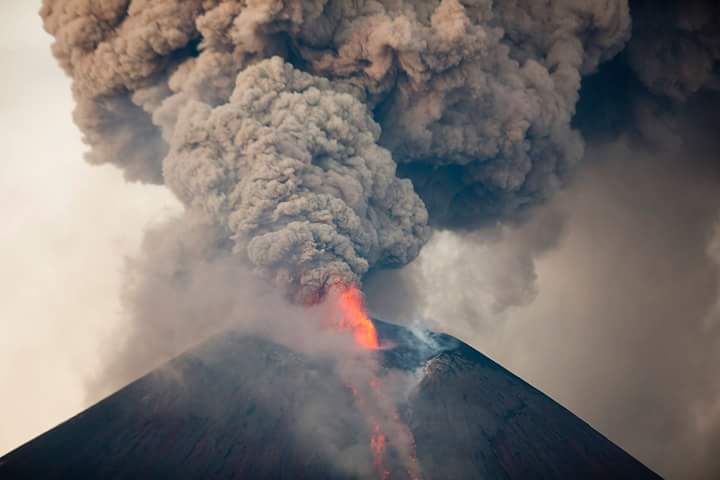 Seismological Network of Nicaragua reported that  the explosion caused an earthquake of magnitude 1.9 to 1.5 kilometers deep.
Government spokeswoman of Nicaragua, Rosario Murillo, said on Thursday March 10 , that the Momotombo continues to record explosions, in addition with seismic activity in the Lake  Xolotlán in Managua.
The authorities also keep attention on volcanoes Telica, Cerro Negro and Masaya, which recorded volcanic activity.
Source :  LA PRENSA
Photo : Agustín Cuadras
Ubinas, Perou :
Melquiades Alvarez, an observer from the District Municipality of Ubinas, identifies in his recent visit to the massif  , a small lake at the base of the crater of Ubinas volcano, which have formed as a result of recent rainfall in the entire area around this mountain .
This phenomenon was released through the personal Facebook account of Mr. Alvarez, who is a regular contributor to the OVS in various field work that the Observatory takes over the volcano.
« This is the first time since the beginning of the current eruptive process of Ubinas in September 2013, that the accumulation of water in large quantities is observed at the base of the crater. This small lagoon is a result of constant rain and snow that have taken place in this area in recent weeks, « said Dr. Orlando Macedo, director of the OVS.
It should be noted that the Ubinas volcano maintains a moderate level  of seismic activity associated with a slight pressure buildup inside this massif, a situation which the OVS not rule out the occurrence of future exhalations and / or explosions of low to medium magnitude.
Source : IGP
Shishaldin, Alaska :
AVO/USGS Volcanic Activity Notice
Current Volcano Alert Level: NORMAL
Previous Volcano Alert Level: ADVISORY
Current Aviation Color Code: GREEN
Previous Aviation Color Code: YELLOW
Issued: Thursday, March 10, 2016, 1:30 PM AKST (20160310/2230Z)
Source: Alaska Volcano Observatory
Notice Number: 2016/A1
Location: N 54 deg 45 min W 163 deg 58 min
Elevation: 9373 ft (2857 m)
Area: Aleutians Alaska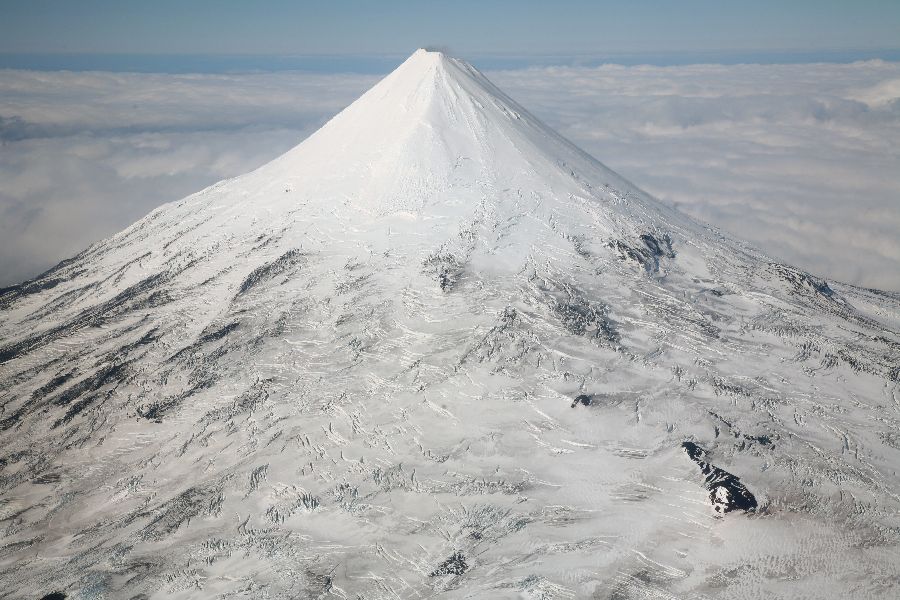 Volcanic Activity Summary: There has been a steady decrease in detected thermal activity at Shishaldin over the past several months. No anomalous activity has been observed in several clear satellite images of Shishaldin since moderately elevated surface temperatures were detected on Jan. 13. Airwaves associated with low-level explosive degassing have not been detected in infrasound data since Feb. 7. Low-amplitude seismic tremor consistent with an open, degassing system continues to be seen in seismic data and is considered to be within the bounds of background activity for Shishaldin. AVO is therefore downgrading the status of Shishaldin Volcano from aviation color code YELLOW to GREEN and from volcano alert level ADVISORY to NORMAL. AVO will continue to monitor satellite, seismic and infrasound data from Shishaldin as part of routine monitoring operations.
Remarks: Shishaldin volcano, located near the center of Unimak Island in the eastern Aleutian Islands, is a spectacular symmetric cone with a base diameter of approximately 16 km (10 mi). A 200-m-wide (660 ft) funnel-shaped summit crater typically emits a steam plume and occasional small amounts of ash. Shishaldin is one of the most active volcanoes in the Aleutian volcanic arc, with at least 54 episodes of unrest including over 24 confirmed eruptions since 1775. Most eruptions are relatively small, although the April-May 1999 event generated an ash column that reached 45,000 ft above sea level.
Source : AVO/USGS.
Photos : Photovolcanica.