November 05, 2015. EN. Rinjani, Tungurahua, Colo .
November 05, 2015.
Rinjani, Indonesie :
8,42 ° S, 116,47 ° E

Elevation 3726 m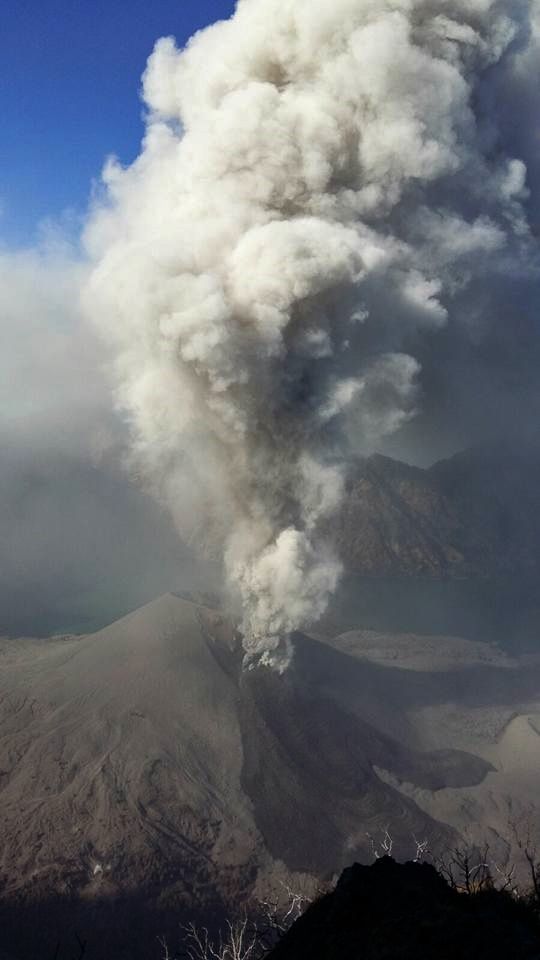 Based on satellite observations and information from PVMBG, the Darwin VAAC reported that on 31 October an ash plume from Rinjani rose to an altitude of 3 km (10,000 ft) a.s.l. and drifted W before it detached. During 1-3 November ash plumes rose to altitudes of 2.7-4.3 km (9,000-14,000 ft) a.s.l. and drifted as far as 350 km NW, W, WSW, and SW.
BNPB reported that on 3 November ash plumes rose as high as 1 km above Barujari Crater and drifted W; ashfall was reported in seven villages in North Lombok. According to a November news article, ash plumes that drifted W and SW caused three airports to close during 3-4 November: Ngurah Rai (150 km WSW) in Bali, Selaparang Airport (40 km WSW) in Lombok, and Blimbingsari Airport (230 km W) in Banyuwangi, East Java. On 4 November BNPB reported that ash plumes rose to an altitude of 4.3 km (14,000 ft) a.s.l. and drifted W and SW.
The eruption has intensified a lot over the past few days. Activity takes place from a lateral vent on the Barujari cone inside the volcano's caldera, producing continuous ash emissions and feeding a new viscous lava flow. The lava flow has been advancing more than 500 m in two lobes towards the NE.
This current more intense phase of the eruption seems ot have started in the early afternoon of 2 Nov, when ash emissions became large enough to produce a plume that drifted westwards and reached Bali, where the airport of Denpasar was shut down. The plume was almost 400 km long this morning and the shut-down of the airport has been causing significant flight disruptions. When it can be reopened will depend on whether ash emissions continue and the prevailing wind direction in the coming days.

On Lombok island itself, the rumblings from the eruptions are heard in many areas. Access to the summit area of Rinjani has been closed and a 3 km exclusion zone around the caldera rim is in place. Several villages on Lombok reported ash falls. 
Sources: Volcanic Ash Advisory Centre Darwin (VAAC), Badan Nacional Penanggulangan Bencana (BNPB), the Jakarta Post , Volcanodiscovery

Photo : L.K.Adam / Twitter
Tungurahua

,

Equateur

:
.467 ° S, 78,442 ° W

Elevation 5023 m
IG reported high seismic activity at Tungurahua during 28 October-2 November, characterized by long-period events, volcano-tectonic events, and signals indicating emissions; cloud cover often prevented visual observations. Several minor ash emissions were visible on 29 October, and ashfall was reported in Choglontus (13 km WSW) and Manzanó (8 km SW).
Steam, gas, and ash plumes rose as high as 1.5 km above the crater during 30 October-3 November and drifted E, NE, NW, and SW. Minor ashfall was reported in the Runtún sector (NNE) on 2 November

Source: Institut de géophysique-Escuela Politécnica Nacional (IG)
Photo : José Luis Espinosa Naranjo
Colo

,

Sulawesi

, Indonésie:
 
0.162 ° S, 121,601 ° E

Elevation 404 m
PVMBG reported that seismicity at Colo declined during 1 September-25 October; 1-7 shallow-volcanic earthquakes and 1-3 volcanic earthquakes were recorded per day, which were rates similar to those recorded before a seismic increase in June. The Alert Level was lowered to 1 (on a scale of 1-4) on 26 October, and residents and tourists were warned not to approach the crater.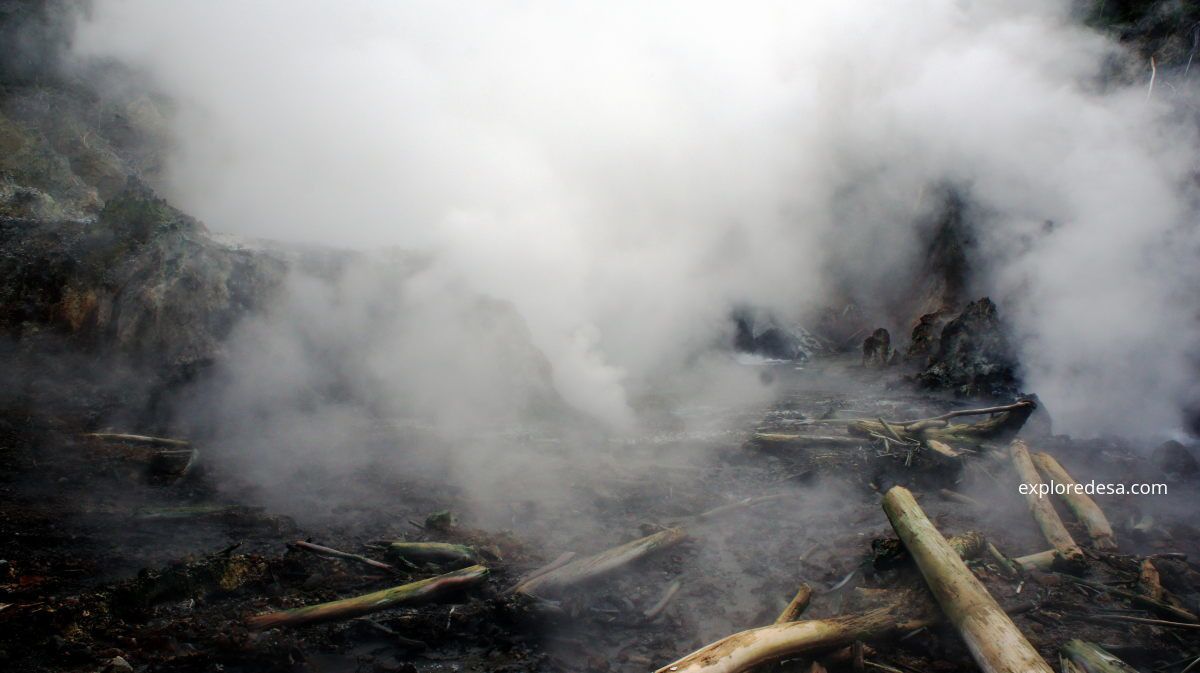 Colo volcano forms the isolated small island of Una Una in the middle of the Gulf of Tomini in northern Sulawesi. The broad, low volcano contains a 2-km-wide caldera with a small central cone. Only three eruptions have been recorded in historical time, but two of those caused widespread damage over much of the island. The last eruption, in 1983, produced pyroclastic flows that swept over most of the island shortly after all residents had been evacuated.

Source: Pusat Vulkanologi dan Mitigasi Bencana Geologi (PVMBG, aussi connu comme CVGHM) , GVP.
Photo : Aris Yanto / exploradesa